On Monday, Nov 21 the Inland Wetlands and Watercourses Agency entertained an application from Frangione Engineering for a three lot subdivision of properties at 0 and 500 Lake Ave, which were sold on September 12 from Princess Hussah Abdulaziz to Foster Lake LLC and 500 Lake LLC for $5,579,376.
Foster Lake LLC is registered to Foster Kaali-Nagi, and 500 Lake LLC is registered to Alex Kaali-Nagy.
A sign outside 500 Lake Ave, LLC indicates the mansion, which dates back to 1914, is slated for demolition. It features a pool, driveway and accessory building. The 12,300 mansion has 7 bedrooms and 11 bathrooms.
As of mid November, the Building Dept had not received a single letter objecting to its demolition.
The applicant, Mr. Kaali-Nagy proposes to combine the two lots and build three houses.
On Monday night, Wetlands Agency chair Brian Harris said that back in 1983, there was an application to build a home on the undeveloped lot, which features the wetlands.
He said today, the applicant wants to retain the driveway at  500 Lake Ave for the house that will replace 1914 mansion. He wants to add a common driveway from Round Hill to access the other two new homes. In addition to three new single family homes, there will be swimming pools, patios and accessory structures.
The applicant proposes to restore 16,000 sq ft of lawn and wetlands, and diversify the wetlands with shrub plantings.
DPW has looked at the application and say there are some provisions that need to be made before it will be successful.
"The mitigation still leaves an area between house on lot 2 and marshy wetland that has lawn right down into the wetland and down to the edge of what would have been water before the pond started to fill in," Mr. Harris told the applicant's engineer Rob Frangione of Frangione Engineering. "I'd like the applicant to explain why additional mitigation and buffering of this water body isn't called for."
Mr. Harris said there have been a number of letters and visits from neighbors who are concerned about the common driveway off of Round Hill Road.
Mr. Frangione said that the two new houses would be pushed back from a common driveway off of Round Hill Road, which, he said would keep the driveways out of the wetland area. He said he'd met with Scott Marucci of the Public Works Engineering Dept about run-on onto the new, shared driveway, which he said needed to be "tweaked." He said a rain garden north of the driveway would serve as "belts and suspenders."
Mr. Harris said he'd like Mr. Frangione to explore having all three houses accessed by the existing driveway, and re-establish the connection of the two wetlands.
"You're tearing down the houses, so I see a blank slate. So, in that respect I see it as all bets are off," Mr. Harris said.
Mr. Frangione countered that a shared driveway for all three homes from Lake Ave would need to be wider and a large specimen tree would be lost.
Mr. Frangione referenced a letter from John Nelson of 30 Round Hill Rd to the Wetlands Agency expressing concerns about runoff.  "Round Hill Road is crowned, so any runoff from out site cannot get there," he said. This proposal won't cause problems on the west side of Round Hill because the runoff can't hop over the road to get to the western side."
As for the Land Trust property, the Allen Preserve which is located downslope of the proposed shared driveway, Mr. Frangione said, "The water coming down Round Hill Road to the Land Trust property is going to continue to do that. We're not going to make anything worse."
Matt Popp, landscape architect, professional wetland scientist said the owner who bought the property really likes the driveway approach to the existing home and the "openness" of the whole area.
"I don't think he'd be willing to restore all the lawn wetland areas on the site," Popp said. "There is no adverse impact, all we're doing is replacing the existing house."
Popp said four wetland lawn areas would be restored to wet meadow 22,000 sq ft.
"The use is certainly going to intensify with three houses," said Wetlands Director Pat Sesto.  "Why not improve the wetland on the property fully?"
"We are improving the wetland," Mr. Popp said.
"Fully?" Mrs. Sesto asked.
"Fully, does that mean it become wooded again?" Mr. Popp asked. "The owner bought the property because he liked the openness of it. There's no adverse effect on the wetland."
"I don't think that statement is founded," Sesto said. "Those lawns will drain right the wetlands… We could do better. You need to seize the opportunity from tearing down a house and building three."
Sesto suggested the portions of the property that are wetland and lawn should be restored to wetlands. There is a wetlands corridor that extends beyond this property, extending north to French Farm.
Sue Baker, a member of the Town's Conservation and Shellfish commissions, who is also on advisory boards of the Tree Conservancy and Greenwich Land Trust, said she was  concerned about the environment.
"My first thought is if you are going to err, err on the side of conservation. I have concerns for the wetlands." And, she said, "If you cut a tree, you can't un-cut it."
Baker said there would have to be disturbance and manipulation of a steep hill to put in the shared driveway on Round Hill Road. "Those driveways will be so steep that there will be runoff because it won't be permeable," she said.
"You're looking into runoff, flooding, erosion and siltation into the Land Trust property," Baker said, of the adjacent Allen Preserve.
"Cutting down all those trees is really horrendous. That's what stabilizes that hill. There are hundreds of saplings, six-inch trees. Why can't you just leave it at two lots? If you must have three lots, I wonder why you can't come in at the existing 500 Lake Ave entrance and stay above the wetlands," Baker continued.
Baker suggested that if the owner would cluster the homes, it would allow for more open space, more protection for wildlife, more protection of habitat, and a lot of protection of the wetlands.
She suggested that instead of developing the shared driveway on Round Hill Road, the applicant give that land to the Land Trust and decrease taxes of the future owners of the new homes. Baker said that as a result, the wetlands would be protected and restored, and prevent "huge fertilized, pesticide lawns that are going to slope in every direction."
Steve Conaway, Conservation and Outreach Director for the Greenwich Land Trust said there are concerns for the 6-acre preserve Allen Preserve. He said the runoff from the proposed driveway would be where Land Trust has its only access to the six-acre preserve.
He said the property is already prone to potential erosion driven by road runoff and intermittent flooding. "Those conditions already dictate our management of the area," he said. "We can't get our equipment in given existing flooding conditions. Stewardship of the property will decline." He said Horseneck Brook is very close to the proposed driveway. "We'd like to reduce any further impacts."
Francia Alvarez said she was concerned about the natural diversity of the area. Mr Harris said he had contacted DEEP about whether there are species of concern and had yet to hear back. Either way, he said the development would not be prohibited, but rather Wetlands and DEEP would work with the owner to prevent impact on any species of concern.
Ms. Alvarez said that in Jan 2010, when Mr. Kaali Nagy developed 19 Montgomery Lane, his tree crew cut down a 75-foot Town of Greenwich tree in error. She requested there be a plan to prevent any Town trees being removed .
John Nelson said he'd lived for 45 years at 30 Round Hill Road and that water comes across sheeting across the entire surface of Round Hill Road.
"Water sheets across and comes in the driveway of 26, 28 and 30 Round Hill Road and into my front lawn," he said.
"That is a beautiful hill. The Allen family and the Wiersmas planted all those pines," Nelson continued. "That berm, to be destroyed, would really change the character of Round Hill Road and Greenwich."
"There is a big question about traffic," Nelson added. "I wouldn't want to come down that hill and out of the driveway and turn left out of that driveway."
At the close of the discussion there was a motion to Delay and were in agreement.
See also: UPDATE: Owners of Historic Estate at 500 Lake Ave on Wetlands Agency Nov 21 Agenda for 3 Lot Subdivision
---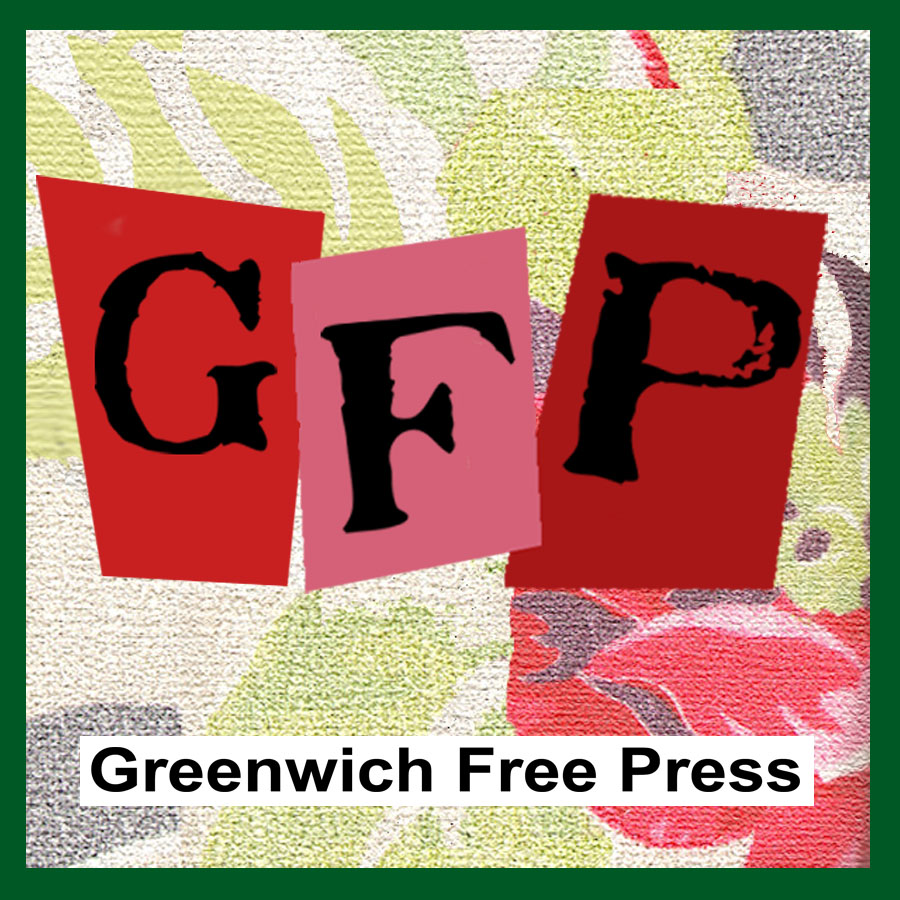 Email news tips to Greenwich Free Press editor [email protected]
Like us on Facebook
Subscribe to the daily Greenwich Free Press newsletter.