Friday's swearing in of the Board of Selectmen at Greenwich Town Hall featured an introduction from Greenwich resident Leora Levy, Republican National Committeewoman for Connecticut, who talked about ominous issues that threaten the quality of life in Greenwich, including, "the nature of our downtown area, the pristine beauty and sanctity of Bruce Park, and even the safety in downtown Greenwich."
She urged elected officials and citizens to work together to fight the proposed Eversource substation and proposed high speed rail from New Rochelle to Greens Farms, which she described as "attempts by unelected outsiders that will adversely effect and threaten Greenwich."
After the procession of the colors by the Greenwich Police Department honor guard, the three Selectmen were sworn in.
The previous Board of Selectmen held their final meeting a day earlier, and Mr. Marzullo's last move was to make a motion to kill educational charter change. The motion was seconded and voted on unanimously.
During Friday's swearing in ceremony, the new Democratic Selectman, Sandy Litvack, shared remarks indicating how he might differentiate himself from Marzullo in his new role.
Litvack, whose credentials include a degree from Georgetown Law School, service as Assistant Attorney General at the US Dept of Justice, roles in private law practices in New York, and  a decade at Walt Disney Company in California, said that as the lone Democrat on the board, he would speak up even if he had a lone point of view.
That may have been an allusion to criticisms of Marzullo, who during an Oct 30 on air debate on WGCH was asked by Tony Savino if his relationships with the other two selectmen was too collegial.
"No one has been more outspoken on issues than me," Marzullo replied at the time.
Since being endorsed as the Democrats' candidate for First Selectman, Litvack, a lifelong Democrat whose wife Joanna Swomley founded Indivisible Greenwich, has not minced words. He withdrew his support for Marzullo immediately after learning Marzullo had been arrested for shoplifting. He said that Marzullo had an integrity problem and was not fit for office.
Throughout his campaign, Mr. Litvack, who garnered 47% of the vote to Tesei's 53%, said the election of Donald Trump had motivated him to enter politics.
"Donald Trump is not on the ballot, but who he is, and how you feel about him is on the ballot, and where candidates stand on that issue is important," Litvack said at an Indivisible event on September 10.
During his swearing in on Friday, Litvack, who spoke without notes, said, "We will not always agree. But I will always speak up. …My door is open. I listen. One of the few benefits of getting old is you can just do whatever you think is the right thing."
"We have had a very bad discourse in this country. And it emanates from one place only," Litvack said. "And there is a lack of civility and respect. …I think we all agree that that must be kept out of Greenwich. We can disagree, and we will disagree, and we will do it without being disagreeable."
Mr. Toner, who was elected for a second term as Selectman, said he looked forward to working continuing to work alongside Mr. Tesei and getting to know Mr. Litvack.
Toner, who originally was chosen to fill the job when Dave Theis died suddenly in December 2014, said he will join the New Lebanon School Building Committee as ex officio, a role Mr. Marzullo had previously filled.
Mr. Tesei, who was elected to a 6th term as First Selectman, thanked his family, including his parents Anne and Nate, wife Jill and his children Caroline and James, who attend public school at North Street School.
"For the last 6 years I have focused our branding of what we do, with and for our citizens – We put Greenwich First," he said, before going on to thank staff of the selectmen's office, "the Triple B," comprised of town administrator Ben Branyan, senior management analyst Blaize Levitan and executive assistant Barbara Heins, as well as support staff Josephine Sargeant  and Paula Belmont, who he described as "the grand dame of all things Greenwich who keeps all of us in our place."
Tesei described Greenwich as a premiere residential community, with schools consistently ranked among the top in the state. He said Greenwich, through the conservation and shellfish commissions, has is partnering with UConn for a long term marine study of Long Island Sound.
He also reviewed several challenges to the town including keeping downtown vibrant, updating the athletic facilities at Greenwich Schools, and addressing the problem of addictive prescription drugs and painkillers.
Tesei listed other issues including Eversource's plan to build a new downtown substation with a 2.3 mile route of underground transmission lines from Cos Cob to Railroad Avenue, and a fight alongside the Connecticut Historic Trust and the Greenwich Preservation Trust to oppose the Federal Railway Administration's proposal to expand rail service in the area, including building rail lines between New Rochelle and Greens Farms. "In its path are Many of Greenwich's beloved  cultural and historic institutions and neighborhoods," Tesei said.
During the meeting congratulations were also given to newly elected officials including Town Clerk Carmella Budkins, Tax Collector Howard Richman who will be sworn in on Dec 4, new members of the Board of Estimate and Taxation, new members of  the Board of Education, new members of the Board of Assessment Appeals, Constables, and Representative Town Meeting.
See also:
Experienced Attorney Joins Board of Selectmen, Impacts Timetable on Potential Litigation for GHS Lights
He's In! Sandy Litvack Announces Decision on Selectman Job
Meet the Dems' Pick, Sandy Litvack to Challenge 1st Selectman Tesei: "Select Sandy 2017" 
First Selectman Candidate Debate: Sparks Fly as Tesei Likens Litvack's Economic Development Plan to Pixie Dust
---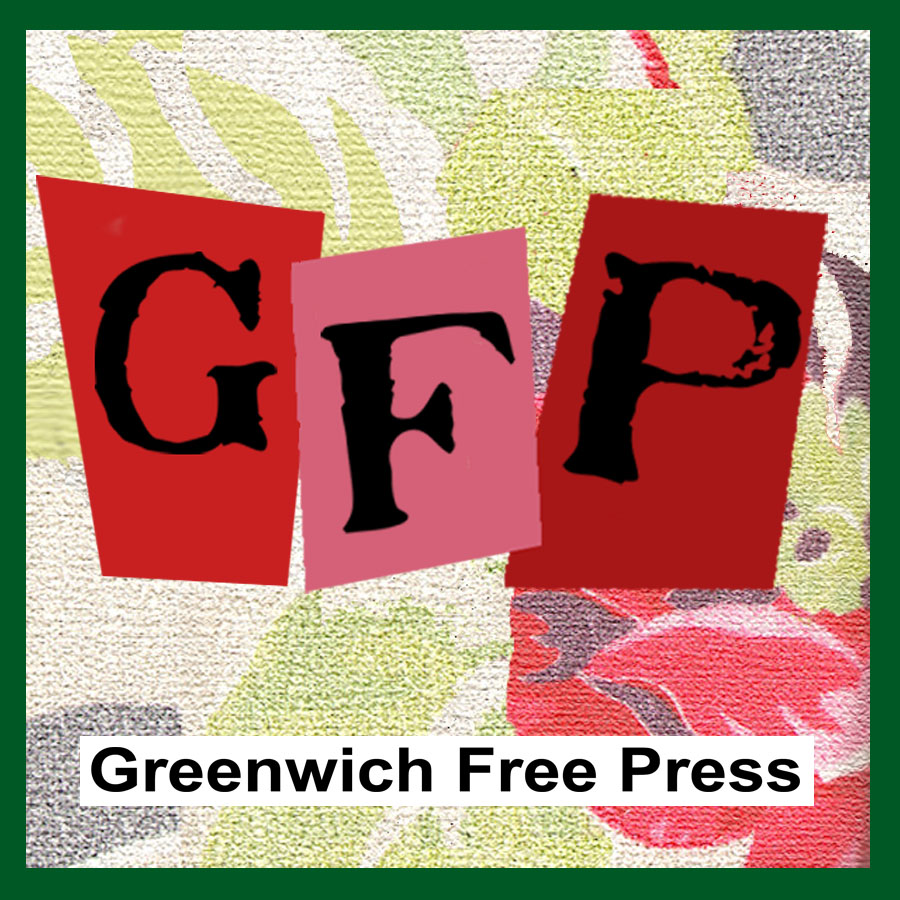 Email news tips to Greenwich Free Press editor [email protected]
Like us on Facebook
Twitter @GWCHFreePress
Subscribe to the daily Greenwich Free Press newsletter.