With exactly one week until the Nov 7 election, a live debate on WGCH 1490am on Tuesday morning between First Selectman Peter Tesei, a Republican seeking an unprecedented 6th term, and Democratic challenger Sandy Litvack, whose background includes posts as COO and vice chair at Walt Disney Company and service as Assistant Attorney General in the US Dept of Justice Antitrust Division.
The live 30 minute debate was the first opportunity for the two contenders to face off one-on-one.
A contentious moment arose over the topic of selectman Drew Marzullo, a Democrat who was arrested for shoplifting in Clinton, CT in August.
Litvack said Marzullo has an integrity problem and was not fit for office. "In my judgment, he should have stepped down. …The DTC couldn't force him to step down. That was his choice. I do not embrace him as a running mate. If he wins, I will work with him."
Mr. Tesei contrasted Mr. Marzullo's offense with that of Harvey Weinstein, the Hollywood producer embroiled in a far-reaching sexual misconduct scandal.
He said he wanted to know if Mr. Litvack drafted millions of dollars in settlements with Weinstein's victims, noting that Miramax was a Disney subsidiary.
"Because Mr. Marzullo's actions may have been bad, but Mr. Weinstein's were heinous," Tesei said.
"Holding up Drew Marzullo up to Harvey Weinstein and suggesting that therefore he should be a selectman is silly. That's a pretty low bar," Litvack said, adding that he was not involved in drafting any settlements.
"Harvey Weinstein is not running for Selectman," Litvack said. "You and your Republican colleagues have embraced Drew Marzullo. He didn't just make a mistake. He has a problem. He cannot be trusted."
Education Charter Change
Mr. Litvack asked Mr. Tesei to state on record whether he supported or opposed charter change. "Mr. Tesei dances around the issue. This is a political power grab and an attempt to inject politics into the Board of Education.  …Be a leader. Are you for it or against it?"
"I am for choice," said Tesei, repeating the slogan of those supporting charter change. "I'm vested in making sure we have stability on the board and in the superintendent's office. Anything that can bring forward candidates of caliber will produce a stronger board and greater stability in the superintendent's office."
He said currently the issue is whether the charter change should be presented to voters in the form of a referendum. "I think that's a great idea," he said.
Premier Suburban Community or House on Fire?
Tesei said he is very proud of being a 5th generation resident of Greenwich, which he described as a premier residential community.
He said that under his leadership the town was ranked by SafeWise as the safest community to raise a child in America, and that the 2016 resident satisfaction survey reflected residents' appreciation the job he is doing.
Tesei said working with volunteers in town government and local non-profits was the hallmark of his administration. "I truly value volunteerism," he said.
Litvack questioned Mr. Tesei's upbeat portrayal of Greenwich. He said many of Greenwich's issues are on Tesei's watch, including stolen monies from the parking service department, traffic congestion, dozens of shuttered stores on the Greenwich Avenue, and backlog of inventory of houses for sale in back country.
Tesei said his priority has been to maintain Greenwich's solid financial standing during difficult times, without sacrificing important infrastructure and services.
"Despite losing nearly all of our state aid, the 2017-18 budget has the lowest tax increase in decades," Tesei said, adding that he had received praise for balancing competing objectives from Democratic BET member Leslie Moriarty.
RTC Endorsements, Civility and Tone

Tony Savino asked the candidates to comment on the RTC declining to endorse incumbents on the BET and BOE. "Is this good for politics in Greenwich?" he asked.
Mr. Tesei said he has not been a member of the RTC since 1998.
He said he supported both the petitions of Leslie Tarkington for BET and Peter Bernstein for BOE (both were passed over for endorsement by the RTC.)
"I think there should be greater incentivization to have more candidates," Tesei said.
Mr. Litvack replied, "The reason Peter Bernstein wasn't nominated was because he opposed charter change. The first selectman favors charter change."
"Republicans turned on him," Litvack continued. "Interfering with his petition was not right. They dropped Jim Lash (for BET) – and there was probably no better first selectman in Greenwich than Jim Lash – and yet they dropped him because he cut the budget of the tax collector, which should have been cut."
Tesei said two incumbents passed over by the RTC for endorsement took advantage of their right to petition onto the ballot. He said he had helped Leslie Tarkington with her petition campaign and signed Peter Bernstein's petition.
"It requires a will and determination to be in the process," he said.
Mr. Tesei said he has championed civility prior to it being "fashionable."
"The relationship on the board is collegial and should set the standard," Tesei said. "Mr. Marzullo is strident and pointed in his views, and we respect him for that."
Mr. Litvack said he has led at Walt Disney Company and in the US Dept of Justice anti-trust division in a collegial fashion. "If we work together I hope we have the same collegial relationship," he said. But, he added, "We lack civility and are heading in the wrong direction. And that really is an issue. It's critical as far as I'm concerned."
Economic development plans and pixie dust
Mr. Litvack said his major goal as first selectman would be to create an economic development plan for Greenwich.
"After 10 years we don't have one," he said. " There is no method or basis to attract new business."
He said that at Walt Disney Company, where he was chief operating officer, he had success in bringing in new businesses for partnerships.
Tesei defended the "marketing plan," partially funded with taxpayer dollars, and said Greenwich does indeed have an economic development plan.
"It begins by having strong financial management, that was recognized by Moody's, Standard & Poor and Fitch for addressing all of the retirement liabilities, keeping down fixed costs and having stability in our tax rate."
"The marketing campaign is a way to bring us above all the negativity that's been created by the Democratic leadership in Hartford," Tesei argued. "You cannot open a paper any day without having negative headlines about the instability, the mismanagement, and issues with the lottery commission. It's all been negative."
"There is no economic plan," Litvack fired back. "What you heard Mr. Tesei talk about is not an economic development plan. This is not a marketing issue. This not a pubic relations issue or what you did ten years ago. …There is no point in sitting and talking about Hartford."
"I would love to hear about the plan," Tesei rebutted. "As far as I'm concerned, it's like pixie dust. 'I have a plan. I have a plan,'" he said, mimicking Mr. Litvack.
"My opponent has not been involved or engaged in the town at all. … How do you plan for something you don't know about? It's not the magic kingdom. It's a municipality of 62,000 people with a diverse population and strong civic engagement."
"You do have to get involved, and you don't learn that sitting in the town of Greenwich for 10 years. You learn that that by being out in the world," Litvack said.
Departure of Hedge Funds; Attracting New Businesses
Tony Savino asked for reactions to the departure of hedge funds from Greenwich. "All you need is a laptop to do a hedge fund," Savino said.
"We can't rely on the hedge funds. We have to bring in new kinds of businesses: tech, media, animation businesses," Litvack said. "But you have to know how to do it."
"First, you assess your competitive position in New York and the area. You target the industries, knowing what they are looking for and make sure you can satisfy those needs. Then you're attracting young people. You don't have to attend every meeting, or vote in every election, though that was a mistake. Donald Trump woke me up."
Litvack said his years at Disney involved creating many successful partnerships with businesses.
Tesei said Greenwich is involved with communities in China, sharing information on "Financial technology."
Also, he said Greenwich is part of the "Fairfield County Five," and is planning a trip into New York City on Thursday along with Stamford, Norwalk, Westport and Fairfield to showcase the attributes of Greenwich to potential businesses. "We're very much doing the things that Mr. Litvack talks about."
"It's nice that they're finally going into New York," Litvack said. "It's been ten years. You don't wait until the house is on fire."
In his closing remarks, Tesei said the positive 2016 resident satisfaction survey validated his accomplishments, and the hallmark of his years in office is working with volunteer officials.
"I've worked with RTM, BOE and BET to maintain our solid financial standing without sacrificing important infrastructure and service needs," he said. He shared a 2015 testimonial on his behalf from Rabbi Yossi Deren of Chabad Lubavitch, in wich the Rabbi referred to Tesei as "a unique and beloved individual who has many hundreds of people believing he is their closes friend in town. He does not do his position as a career, but rather as a sacred stewardship."
"That is the politician's answer," Litvack said. "The real answer is we have problems. We have empty stores. We have traffic that won't quit. We have houses in back country that aren't selling and real estate is going down. We have no economic development plan. Those are the real issues."
Litvack looped back to charter change. "This is not about choice. We have had a bi- partisan board for 80 years. It works. They now have the idea to all of a sudden make it a political football. That is a clear mistake. You vote for me if you don't want politics in education. You vote for him if you do want politics in the board of education."
Lastly, Litvack said civility is deteriorating in Greenwich.
"When someone can advise people not to vote for women for the RTM because they are like 'banshees,' and no one in city government stands up, that's unacceptable. That's a lack of leadership. I will provide that leadership. That sets the tone in this town."
See also:
Greenwich Named 2017 Top Safest City to Raise a Child in the USA
Proposed Greenwich Re-Branding: A Pearls and Mercedes Town No More 
---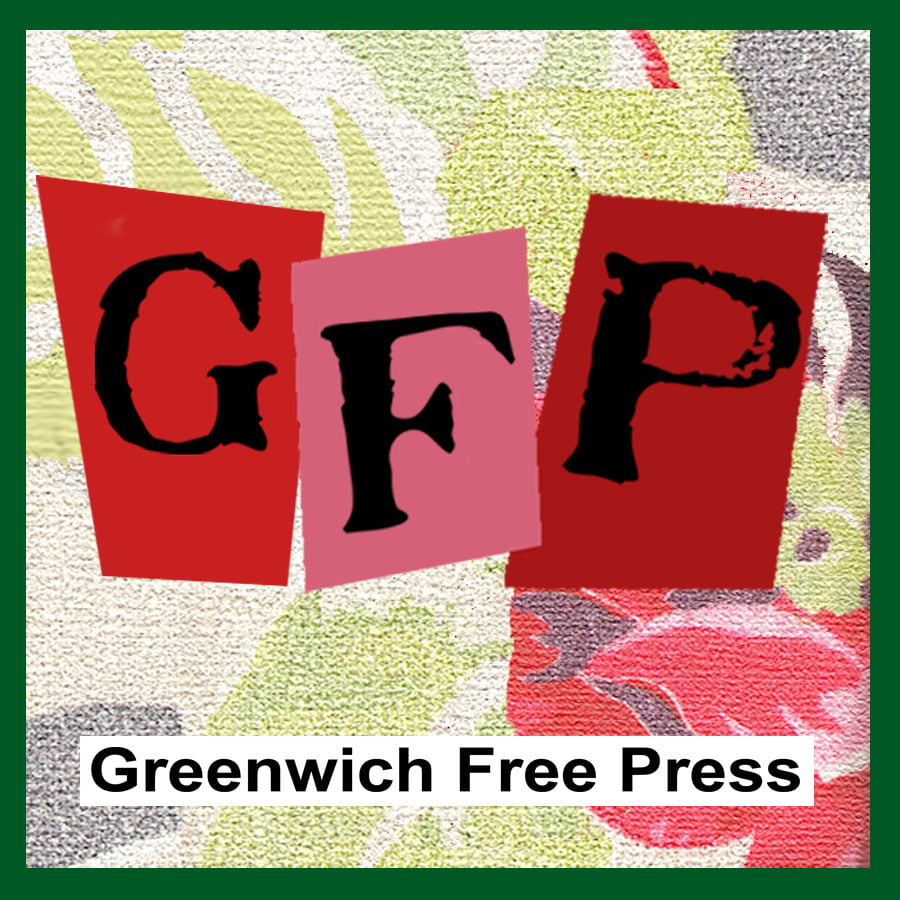 Email news tips to Greenwich Free Press editor [email protected]
Like us on Facebook
Subscribe to the daily Greenwich Free Press newsletter.