By Leslie Yager
Ben Albano, the champion race car driver who was best known around the Greenwich High School campus for highlighting the perils of distracted driving, received a Good Citizenship award at Friday's Independence Day Celebration at Greenwich Town Hall.
"Distracted driving is such a prevalent issue and is one of the number one causes of teen deaths," Albano said. "I hope my involvement will shape the community as a whole. It's such a dangerous thing to do."
Asked whether he'd seen changes in behavior among his fellow teen drivers at GHS, Albano said, "It's hard to tell, but whenever I see someone I say something because it's so unnecessary. I think I see a little bit of a change. My friends don't text and drive, and I'm not friends with them if they do."
"I've shown people the ProjectYellowLight videos, which are so helpful, and I tell them it's not worth it,"Albano said. "You'll kill someone or yourself."
"Apple is dong a good job of trying to integrate the Siri system. It's all Bluetooth so you just say 'I'll be two minutes late,' out loud.  It's voice activated. Car manufacturers are trying to get on board with it."
First profiled on Greenwich Free Press back in March, Ben explained that while he reaches speeds upwards of 130 miles per hour on the racetrack, driving around Greenwich at 30 miles an hour is actually far more dangerous.
Next week Ben heads to Canada for round 7 and 8 of the Mazda MX-5 Cup championship. Ben, who Tweets wit the handle @BenAlbano recently raced and won in Houston, wears many hats, or rather, helmets and hats.
On his calendar, Albano, who recently completed an internship at Fresh Green Light driving school, has a trip to Washington DC for a youth teen conference on safety, where he said he'd be talking to middle schoolers about his racing and safe driving.
Then, it's on to Wisconson for another race, followed by college orientation at University of North Carolina Chapel Hill and an early start date of Aug 19 for his first semester there.
Ben's ProjectYellowLight fundraiser at Grand Prix had its second successful year, and next year his younger brother Addison will rise to the occasion, and continue to spread word about the dangers of distracted driving.
Along with other public and private school students, Albano was received a Good Citizenship award at Greenwich's Independence Day Ceremony. The award, presented by Bea Crumbine and Serge Gabriel who chaired the awards committee, was the result of having been nominated for a combination of academics, character and community involvement.
In the spring, Ben received the Sheldon House award for Community Service at a ceremony at Old Greenwich School.
In fact a handful of the the 16 Good Citizenship award winners also won community service awards from Greenwich Public Schools back in March, including several who were caught by Greenwich Free Press in the act of volunteering.
Good Citizen recipient, Ralph Bologna, who just graduated from Julian Curtiss School and heads to Central Middle School in the fall was a featured speaker at his school's ringing out ceremony last month.
James Chang, an 8th grader at Eastern Middle School, whose Greenwich Preservation Trust essay "Fading Suns" was a winner this year. He was recognized at a Board of Ed meeting, where his essay was read aloud and later published on Greenwich Free Press.
Sabrina Manero who just graduated from Greenwich High School was profiled along with 6 other interns during her senior internship at North Mianus School. Sabrina said she looks forward to joining a choir or a cappella group at Tufts University in the fall.
Raquel Ireifej who graduated Greenwich High School along with Ben and Sabrina, was caught in the act of volunteering last month at Relay for Life event at Brunswick School.
In early spring she was recognized at the Greenwich Public Schools Community Service award ceremony. Among other projects she was one of 4 former CMS students who brought the Roots & Shoots Club to Greenwich High School.
Caroline DesChamps and Sarah Morton from Old Greenwich School, Quinn Patterson from Cos Cob School, Clay Robinson from Parkway School, Lillian Saleeby from North Street School, and both Jonathan Doyle and Samuel Chard from NMS.
Yurika Hiyoshi and Shunsuke Komiya from the Greenwich Japanese School rounded out the list of recipients with polite bows to Crumbine and Gabriel. Congratulations to all 16 recipients.
---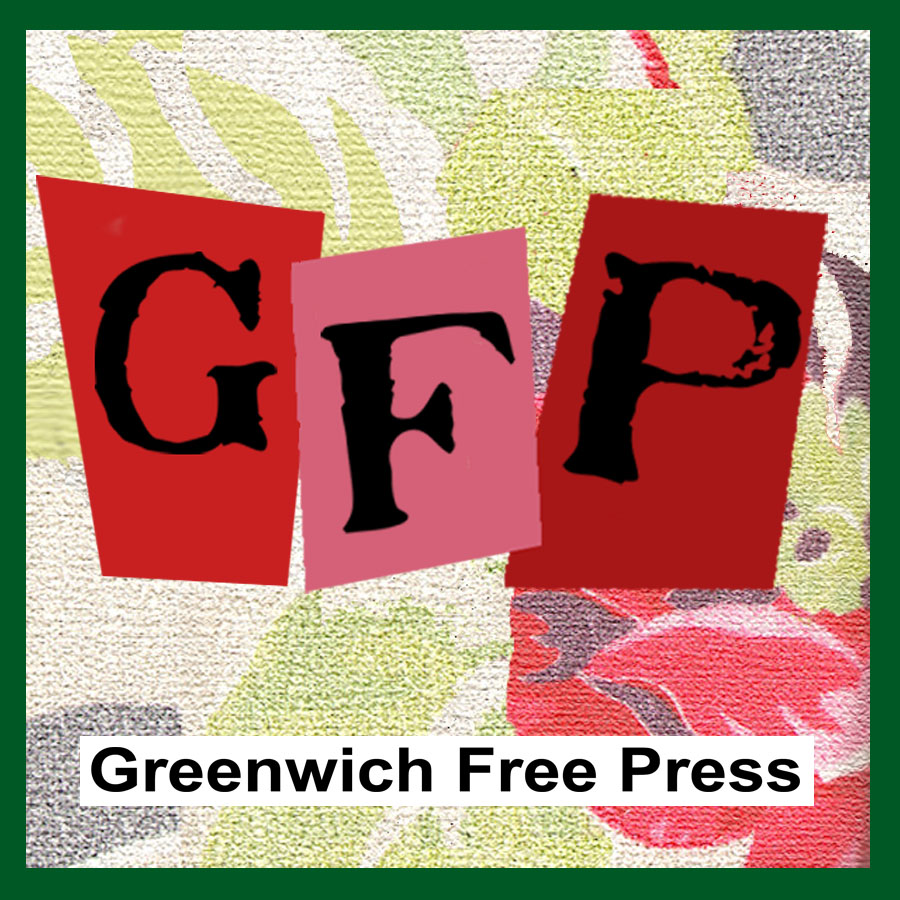 Email news tips to Greenwich Free Press editor [email protected]
Like us on Facebook
Twitter @GWCHFreePress.