The top story of the week for Greenwich Free Press was actually a story about this site. Yes, we were featured on StreetFightMag.com in "An Ex-Patcher Competes in Tim Armstrong's Town" on Thursday.
Street Fight, whose tag line is "Inside the Business of Hyperlocal," chronicles the changing landscape of local news reporting.
Last week, for example, columnist Tom Grubisich looked at the emergence of "media deserts" that have emerged in the wake of 120 traditional newspapers having shut down in the U.S. since 2008.
Grubisich says that although hundreds of digital community news sites have been launched in the meantime, surviving papers have been forced to cut their local news budgets in the implosion of old media ad revenue.
On Thursday, Street Fight editor Tom Grubisich published a Street Fight feature about Greenwich Free Press.
You may also want to read Grubisich's feature "Up Close and Personal: Ex-Patcher Tells How He Went Independent" about Mike Dinan, the former Patch regional editor who launched NewCanaanite.com in February.
Top Greenwich Free Press Stories of the Week
A lot of Greenwich residents volunteer at Stamford Animal Care & Control. Well, they did until recently, when the volunteer program was suspended pending the results of the work of a newly formed task force looking to the future of the municipal shelter. Manager Laurie Hollywood was investigated, fired and ultimately arrested for 3 counts of reckless endangerment for allegedly adopting out "aggressive" dogs.
At a rally for Laurie Hollywood outside the Magee Ave shelter on Sunday, 100+ supporters turned out with homemade signs. Hollywood's attorney Mark Sherman addressed the crowd, while police stood by in the wings. Cars blared their horns in support and the crowd cheered.  Our coverage "Enthusiastic Support at Rally for Ousted Stamford Animal Control Manager," garnered 629 Facebook likes, 11 Tweets and 2,680 page views.
Contributor James Finn hit it out of the park with his first GFP Feature, "Fair is Fowl for Garden Catering in Greenwich." The feature was as much an ode to Garden Catering's nuggets and cones James missed when he was away at Emerson College in Boston for four years, as it was an announcement of the end of the legal battle between the virtual institution that Garden Catering is, and the alleged recipe thieves of Wally's Chicken Coop in Storrs.
Rivaling the end of the recipe war was the popular flash mob story hat took place in Stamford. This time the result of a collaboration of GFP editor and James Finn, the feature included video, …photos and news of ArtWalk in Stamford Downtown that drew hordes of residents and people who work in our neighboring city.
Our weekly list of Greenwich property transfers featured photos of a house being renovated rather than razed on Grigg Street. The post "Spared from the Wrecking Ball: 1920 Grigg Street House" struck a chord, with 40 Facebook likes. Next week we'll feature the renovated vintage home of State Rep Fred Camillo. Watch this space!
Summer intern Nicola Traynor, GHS '14, who heads to Northwestern University's Medhill School of Journalism in the fall, did a great job writing about the Nathaniel Witherell's Project Renew this week.
But it was her feature, "One Extraordinary Chicken: Watch Ricky Ride!" about Farmer John and Kathy's pet chicken was an even bigger hit. Not to be confused with the nuggets and cones feature, poultry is the last topic on the mind of the Augustine's, whose pet chicken comes with them to the supermarket and rides around in style, on a golf cart, on the King Street farm.
As the story goes, Ricky, one of 30 chicks that Kathy mail ordered last July, was just another chicken in the coop until one day she discovered the chicken unable to walk. During this time, the Augustins brought Ricky into their house to watch over her. When Ricky finally began walking again after weeks of treatment, it was too late. She was already part of the family.
____________________________________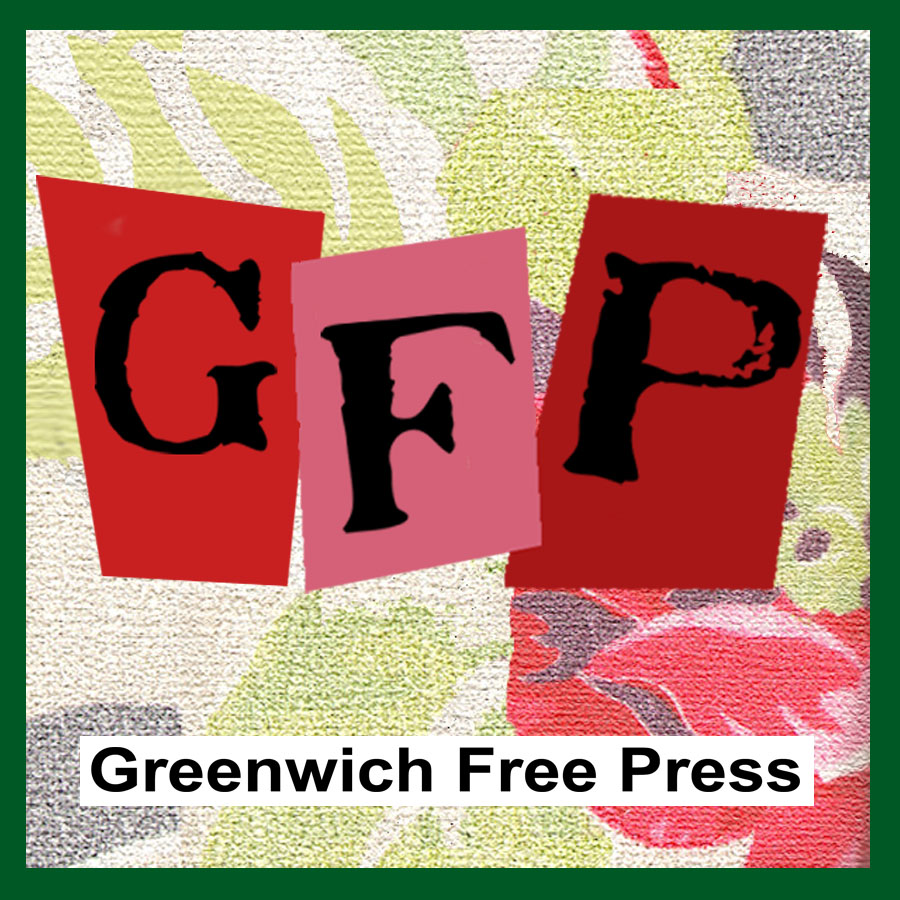 Email news tips to Greenwich Free Press editor [email protected]
Like us on Facebook
Twitter @GWCHFreePress
Subscribe to the daily Greenwich Free Press newsletter.