At the July 19 Planning & Zoning meeting, commissioners and applicant agreed on one thing: Having Greenwich Cheese Company, Fleishers and Fjord Fish Market operating in a row has transformed Cos Cob hub.
Tony D'Andrea, who represented the building landlord, Michael Taylor, proposed moving the dumpsters to the north, and away from the back doors of those three food stores, in order to make those rear entrances the de facto front entrances.
Having only been retained by the client earlier that day, he described himself as "only a messenger so far." Still, he made a comparison to Darien where many stores and restaurants with rear parking lots have oriented their "front" entrances away from the Post Road to reflect that.
The challenge with the Cos Cob hub dumpsters is where to locate them as discreetly as possible.
The Cos Cob Post office has eight parking spots for their trucks along the back curb. There was discussion of shifting the row of Post Office spots down one spot and locate the dumpsters discreetly at the back of the parking lot.
Mrs. Alban said there have been complaints about overflowing, smelly dumpsters, especially from the fish market.
"Many of us have been going to this location for a number of years, on a regular, several-times-a-week basis," Mrs. Ramer said. "The dumpsters have never been out where the public has to look at them before."
"So I don't think it's acceptable that the public gets to look at this thing because they want their doorway prettier," Ramer said. "It doesn't pass muster."
There was extensive conversation about how to make the dumpster container more attractive than the proposed combination of vinyl and chain link, and ways to protect the neighbors who live behind the parking lot from looking out on eyesore.
"It's a tough call. That's why we're here," Mr. D'Andrea said. "I wanted to point out the difficulty in finding a good spot that's equitable to all the neighbors, and the fostering of a successful operation, that has become a much more significant element of our hub."
"Together we're trying to find the best location, with the least amount impact – recognizing that we have some flexibility in the parking and that perhaps a couple of them could be sacrificed to accommodate a better location (for the dumpsters)," D'Andrea said.
"The businesses need to be extremely diligent in terms of the dumpster, dumpster site, and the enclosure," Mr. Macri said. "I'm concerned about the pickup, and if he's in a little bit of a rush he forgets to close the doors or put the top back down. You have to be diligent and that you create an enclosure that actually works."
Mr. D'Andrea said there are 41 spaces dedicated to this retail building that houses the 3 cheese store, fish store and butcher shop.  The Post Office has 8 assigned spaces. There are two handicapped parking spaces in the northeast corner.
During the public hearing portion of the item, several residents of Cos Cob spoke up.
Peter Berg, an RTM member and secretary of the Cos Cob Association, said Cos Cob has gentrified. "Some look at that as a positive – not all," he said. "We lost our super market, and lost a laundry mat. In return we got some very upscale – fish store and cheese store." Berg said the public "boils over" when they see reserved parking spots that are not in use. He said the 7 handicapped spaces  at the Cos Cob fire house municipal lot, and four at Starbucks are never used.
The commissioners responded that is out of their control, as it is a federal requirement.
Longtime Cos Cob resident Neil Bouknight said that for 8 months last fall, the dumpsters were located in the spot they're proposed to be moved to – closer to Sinawoy Rd.
"I object to this application because the entry to this neighborhood should not be marked with a dumpster enclosure," Mr. Bouknight said. "The south end of Sinawoy Rd is the entrance to a residential neighborhood. Proposing to locate dumpsters as they will be seen as the gateway to the neighborhood seems like an insult."
Bouknight was also concerned about site lines and safety, which would be diminished by a dumpster enclosure.  Longtime Orchard Street neighbor John Timm agreed. He referred to the dumpsters as eyesores.
Chris von Keyserling, a Cos Cob resident and chair of District 8, said there were a number of issues at play.
"We're trying to create a special area of Greenwich that is Cos Cob," he said, referring to the creation of the Cos Cob Plan. He pointed out that the area is unique in that it is a "walking kind of community."
"The little tables outside give an attractive, comfortable ambiance," he continued.
He said another issue is green space. "We spent a lot of time and money planning the little triangle of green space," von Keyserling said. "And yet the one small triangle of green space, they consider expendable for basically an industrial use of a garbage bin."
von Keyserling said he'd walked around the hub to see how other businesses contained their dumpsters and kept them from being unsightly. He suggested a solution of consolidating multiple dumpsters into a single one.
"To have a block of buildings, and this an orphaned pen out there, as though it was a holding area for a group of illegal immigrants or something," von Keyserling said. "It's going to be a wire cage with lattice work is a poor attempt at something good looking."
He said even "a nice little cage" can't stop the unpleasant smell. He said the parking lot was created for customers' individual cars, not trucks or dumpsters.
von Keyserling said that the landlord, Michael Taylor, is also responsible for the Starbucks location across the street, and when the former gas station became a Starbucks location, "We saw this his approach to life versus the community."
"I think this is a poorly conceived plan," he said, adding, "I don't have confidence in the landlord's receptivity to direction. Since last fall there has been a great reluctance to cooperate, let alone a civic kind of interest in this."
Eric Brower suggested the solution is an enclosure located as close to the building as possible, that is designed appropriately and possibly under the direction of the Architectural Review Commission.
The commission asked Mr. D'Andrea to return to a future P&Z meeting. No vote was taken.
See also:
P&Z Strikes Down Liquor Distance Separation Regs for Restaurants
Outdoor Seating Approved for East End on Greenwich Ave
---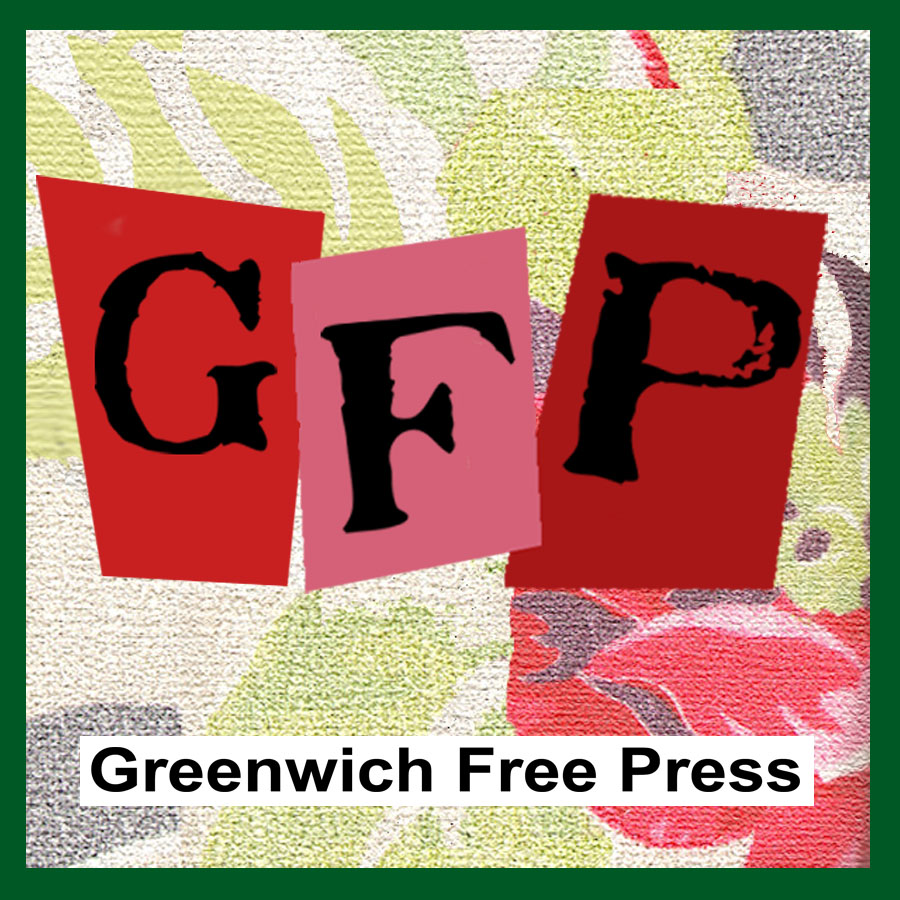 Email news tips to Greenwich Free Press editor [email protected]
Like us on Facebook
Twitter @GWCHFreePress