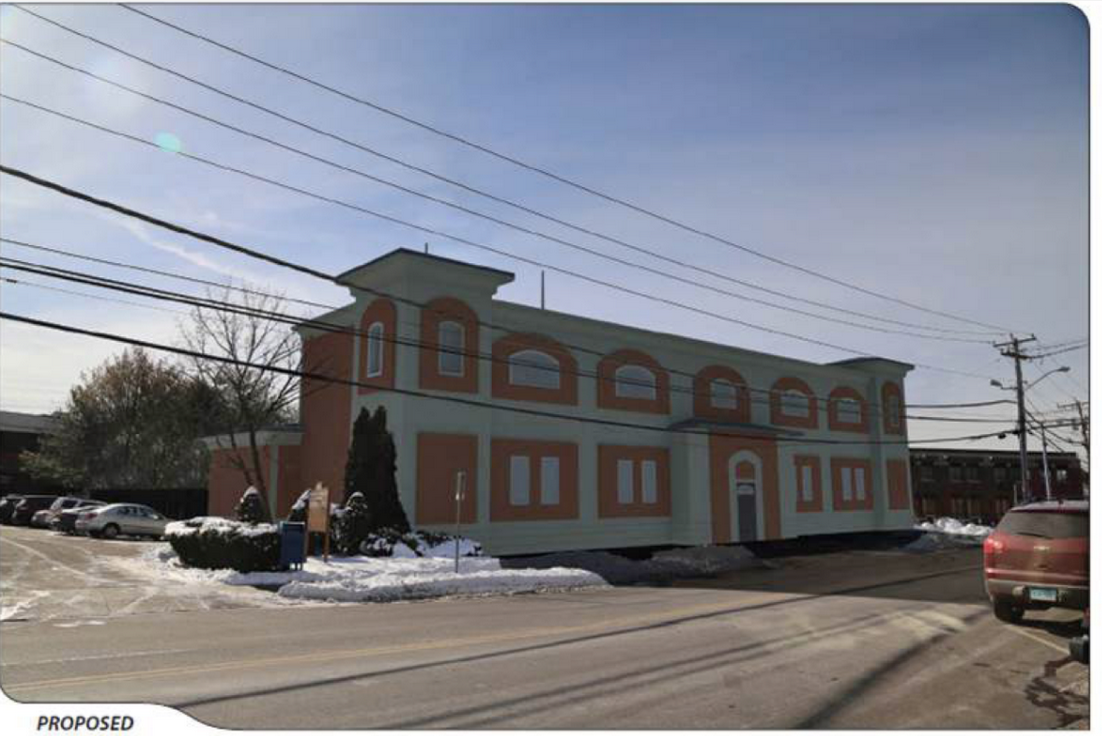 Update: Eversource issued the following statement May 13, 2:30pm.
While we're disappointed with the Council's decision, we're encouraged that its members understand the urgent electric reliability needs of Greenwich. The decision provides us an opportunity to come up with a modified solution to address the capacity and reliability challenges in Greenwich.  We'll look for additional savings as we redesign our proposal.
The importance of this project can't be overstated when it comes to delivering reliable power to our customers in Greenwich.  And the timing is crucial.  There is a growing and critical need for a new substation here because electric demand is expected to exceed capacity of the existing Cos Cob Substation in the near future. We are working to stay ahead of that demand by proposing the new substation which will have enough capacity to ensure the continued reliable flow of power to customers where it's most needed for years to come.
---
Original story, 1:00pm May 13, 2016 It seems like an eternity, but it was just months ago that Eversource made headlines in Greenwich on a regular basis as they sought to place a new substation at 290 Railroad Ave plus a 2.3 miles of underground transmission lines through Bruce Park connecting it to Cos Cob. It would also have meant the end of Pet Pantry's longtime 290 Railroad Ave retail location.
Though they held public hearings and went before the Planning & Zoning commission and Architectural Review Committee – even drove twice from upstate to do a public presentation on the project and its benefits – the decision was not one for the town, but rather for the State's Siting Council.
On May 12 the Siting Council issued their decision, voting to deny without prejudice in a 4 in favor, 2 against, and 2 abstaining.
The application was denied based on Eversource not having justified the need for the project and second, for its environmental impacts.
A prepared statement released from the First Selectman's office just before 1:00pm on Friday said that Greenwich Town officials applaud the Connecticut Siting Council for rejecting the application from Eversource to construct a new substation in central Greenwich.
"The Siting Council's decision clearly reaffirms the Town's position that the need and cost of the proposed project could not be justified," First Selectman Tesei said in the statement. "While there may be issues with service provided by Eversource, it certainly is not necessary to disrupt neighborhoods and Town parks to improve service to the Town's residents."
In its decision, the Siting Council said it found, "The cost of the preferred Route, Northern Alternative and Southern Alternative exceedingly high for a relatively short transmission line project, ranging from $140 to $155 million depending on the route."
In its decision, the Council also wrote that it "finds and determines that there is not presently an immediate public need for the (project) as presented in the application, there are substantial adverse environmental impacts associated with the Preferred Route and Southern Alternative through Bruce Park that cannot be adequately mitigated and the project costs for the Preferred Route, Southern Alternative and Northern Alternative are well beyond the lowest reasonable cost for consumers to resolve a localized issue."
P&Z director Katie DeLuca said, "I am very satisfied with the decision and extremely grateful to the Connecticut Siting Council for their attention to detail and willingness to afford us the opportunity to work in earnest with Eversource to develop an environmentally sensitive, economical and responsible solution." DeLuca went on to add that the town worked tirelessly to question the details of the application, not take things at face value, which she said clearly paid off.
Ms. DeLuca added, "Now, of course, the real work begins as we embark on the next chapter to meet our energy needs."
"Great news," said Selectman Marzullo in the statement. "I'm just surprised the decision was not unanimous. The proposal looked horrible located inappropriately. It raised environmental and health concerns and no one was convinced electrical activity would increase. I want to publicly thank Katie Deluca and her staff, the hundreds of town residents and employees and town elected leadership for all their hard work. This wasn't an easy fight but it was one worth having."
Reached by phone, Adam Jacobson said the owners of Pet Pantry are cautiously optimistic.  "We're not sure how it relates to us at this point, but a lot of questions raised by the general public were answered. In terms of the real need and cost being justified — not just for the town, but for the state," he said, adding that he was very pleased to see Bruce Park protected. "It is a gem and that was the most disastrous component of the whole project."
"We're taking a very measured approach," Jacobson said. "But I do believe it is the right outcome, and the town of Greenwich in communication with Eversource comes up with a realistic plan that hopefully doesn't involve Railroad Ave."
Pet Pantry has subletted the 290 Railroad Ave, with its 13,000 sq ft warehouse since 1971. They employ 35 people at their Greenwich store, many who live in Greenwich. The owners have donated generously to organizations including Adopt-A-Dog, Cat Assistance, Strays & Others, and Greyhound Rescue, and offer their store to many non-profit rescue groups to stage pet adoption events.
In November, P&Z director Katie DeLuca issued a 26-page report to the Siting Council outlining objections to the proposed substation project. 
In that report she described repeatedly asking Eversource for evidence to support their claim that there are no alternatives to their proposal, but none were provided.
"This contradiction regarding process and procedure has tested our trust and left us, even more so, wanting to ensure our interests are protected," DeLuca said in her report.
Reached by phone on Friday morning, Dwight Ueda of Greenwich for Alternative Substation Placement (GASP) said the Siting Council balked at the $150 million price tag of the project in addition to the environmental impact. Further, he said the Siting Council doesn't generally say no to Eversource, and this may be a unique situation in that regard.
Describing the decision as "a reprieve," Ueda described the situation as "a wake up call" for Greenwich.  "I hope Eversource does go away, but the town really does need to conserve energy on its own properties."
"I hope this works out and the town gets what it wants and we don't get this ugly thing on Railroad Ave," Ueda said. "Pet Pantry is one of the few success stories in terms of local stores in Greenwich. You don't want to lose something with such deep Greenwich roots."
Highlights of the controversy included an appearance by Eversource before the Architectural Review Committee who balked at the look of the proposed substation, calling it "an assault on the intersection" and "just a cube of a building with some concrete."
In April 2015, during his weekly radio show on WGCH 1490 First Selectman Peter Tesei characterized the proposed building as "heinous looking." He also said Eversouce needed to better articulate the need for sub station, convey neighborhood impact and meet with neighbors, especially on Kinsman Lane and Davis Ave, and address concerns about environmental impact as much as possible.
At a September 2015 Siting Council hearing held at Cole Auditorium at Greenwich Library, over 100 townspeople showed up to voice their opposition to the project. But first they sat through a presentation of modifications to the proposal intended to address concerns.  The presentation, however, was canned. At times, the audience burst out laughing as a recording of a cheerful woman's voice, set to Musak-like background music, touted the efforts Eversource to respond to Greenwich feedback.
"In an effort to make the building blend in with the structures around it, our original design included a building made of pre-cast concrete panels," the recorded voice said.
"Eversource worked with an architect to refine the design of the substation to include a significant amount of architectural detail and the use of both concrete panels and brick veneer," the pre-recorded voice continued, as the audience burst out laughing.
See also:
P&Z Director DeLuca Writes Siting Council, Blasts Eversource
Greenwich Residents Unleash Disdain at CT Siting Council Hearing on Eversource Application
Eversource Shares Revised Rendering & Cable Routes to Proposed Substation
Eversource to Provide Revised Rendering of 290 Railroad Ave Substation
Tesei on Proposed Eversource Substation: Heinous Looking
Eversource Takes a Licking: Greenwich Residents, P&Z and Pet Pantry Owners Unite Against Electric Utility
Eversource: Pet Pantry Was Notified of Our Railroad Ave Plans in 2013
Eversource Takes a Licking: Greenwich Residents, P&Z and Pet Pantry Owners Unite Against Electric Utility
ARC on Eversource Sub Station Rendering: "An Assault on the Intersection"
Show and Tell: Eversource Reveals Plans for Pet Pantry Property
CL&P, Now Eversource, Public Meeting on Proposed 2.3 Mile Line Project & Substation
Future of 290 Railroad Ave? Pet Pantry Owners Hire Outside Counsel
---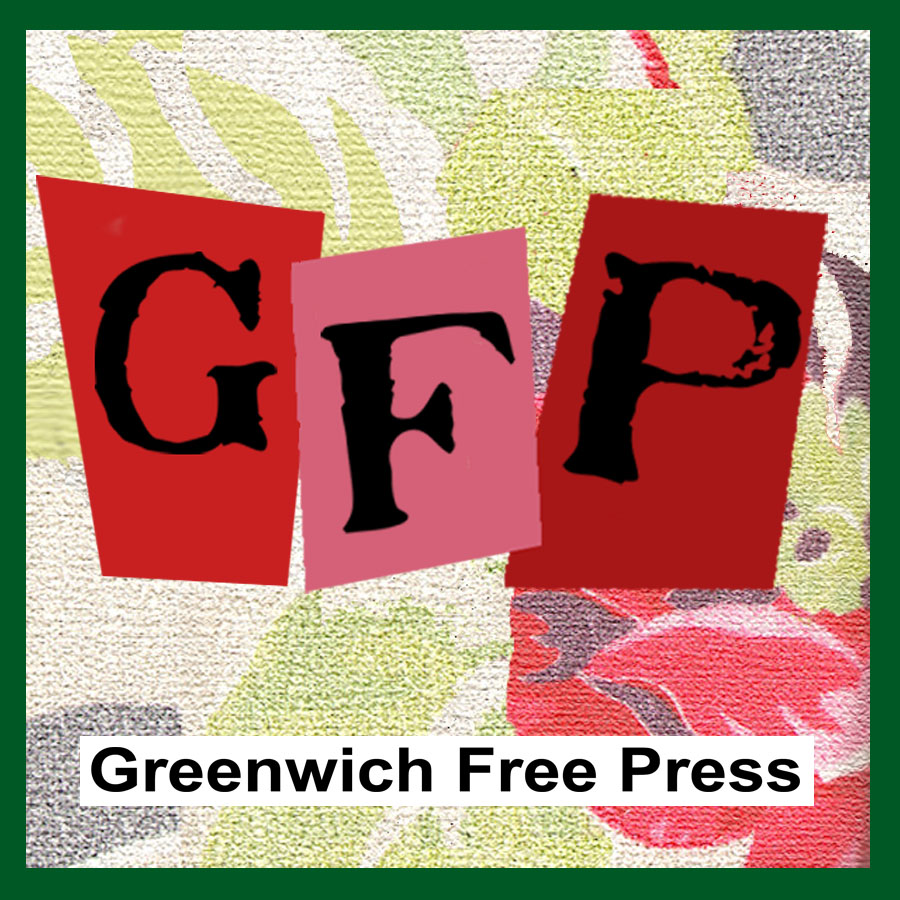 Email news tips to Greenwich Free Press editor [email protected]
Like us on Facebook
Twitter @GWCHFreePress
Subscribe to the daily Greenwich Free Press newsletter.