At Tuesday night's P&Z meeting at Town Hall, Eversource (formerly CL&P) sought feedback on their application for a new substation at 290 Railroad Ave and underground transmission lines.
According to the agenda the proposed sub station and lines would be "to increase electric capacity and strengthen reliability of the electric power distribution system for the Town."
After the project manager for Eversource, Jackie Gardell, reviewed the timeline and said ultimate approval for the project lies with the State's Siting Council and not the Town of Greenwich, she traced the path of the proposed 2.3 mile route for new transmission along Station Road, under I95, and down Kinsman Lane. She described the proposed horizontal drilling to continue the lines under the water in Bruce Park, before traversing Museum Lane, Arch Street and finally around the corner to Railroad Ave.
During the public comments, several residents of Kinsman Lane were quite vocal.
Cecelia Morgan of 3 Kinsman Lane, a partially private road, intimated that the projected route would not only impact property values, but impede access to driveways, lanes and nearby associations, "particularly when I95 is backed up." She pointed out that the lengthy project would make it difficult for emergency vehicles to get in and out of her narrow lane.
Ms. Gardell explained that the Horizontal Directional Drilling (HDD) technique is less disruptive above ground, but takes much longer and costs significantly more.
Of alternatives, she said, "We looked at at overhead first. People always ask us why not go right along the railroad tracks. But we'd be going along back yards and be in position of having to acquire a lot of homes." Plus, she said, "CT Dot doesn't want us there."
Gardell added that  Eversource considered southern and central routes with overhead lines, as well as a northern route going through Greenwich Ave. She said Greenwich Ave area was eliminated because it is a historic area. As for the central route, she said mentioned the high price of the houses. "That gets us to the underground route. And that's the route we're prepared to talk to the Siting Council about," she said.
When multiple residents pressed Ms. Gardell about why the route parallel to the train tracks and I95 had been rejected, she replied that the path was in a highly developed neighborhood, was very narrow and would have required purchasing several homes, which the company is loathe to do.
On the significance of "buying homes," Cecelia Morgan said, "Twice this evening, there was a thinly veiled reference to 'We don't like to take over properties.' But they can. They have the power of eminent domain. They are Big Brother. They are Orwellian and scary. So, be very very careful."
Ms. Gardell persevered even as a growing chorus of applause after each resident testified against the project. She compared open trench digging which is about six ft wide and six ft deep, to HDD, and explained the selection of locations for vaults.
"The shorter the run, the easier it is to do the run. The area with the horses and sun dial  in Bruce Park, you have to lay out the pipe and weld it before pulling it through," Gardell said of the line proposed for HDD under the water in Bruce Park.
Gardell said that behind the proposed building at 290 Railroad Ave there would be three transformers in the back yard, switchgear in the yard, a pumping station for transmission cables, and a space for a mobile transformer if it was ever needed in the future.
Mrs. Ramer echoed comments of the ARC last week when she suggested setting the substation back from Railroad Ave and screening it with trees, and possibly modeling it on the former CL&P building, which Eversource is planning to sell.
Ms. Gardell said that typically Eversource constructs buildings in metal with chain link fences, but was willing to work with Core Slab who offers versatile products that might be more attractive. She said they were willing to install a secure wrought iron looking fence in lieu of chain link. She repeatedly said she welcomed all the feedback and that the Siting Council would take it all into consideration.
Pet Pantry owners, who have sublet the 290 Railroad Ave, with its 13,000 sq ft warehouse since 1971, said they currently employ 35 people at their Greenwich store, 15 who are live in Greenwich and have donated hundreds of thousands of dollars to organizations including Adopt-A-Dog, Cat Assistance, Strays & Others, and Greyhound Rescue.
Pet Pantry's attorney described the proposed sub station as an intrusion on the neighborhood and urged the commission to try to find an alternate location.
Barry Jacobson said CL&P (Eversource) does not own the property his company sublets. "They will not be able to acquire it until 2021," he said. Pet Pantry's sub lease expires Feb. 1 2018. An attorney for Eversource would not name the actual owner of the property other than to say it was a family trust.
Mr. Jacobson challenged Eversource's assertion that 330 Railroad Ave, which they own was inadequate as it is flood prone. "It has a war room upstairs that they spent $300,000 on, and then they go back to the electrical commission to ask for rate increases!" Jacobson contended.
"They want to build a monolithic building on that site," Jacobson said, his voice rising. "They have not negotiated with the owner of the building, because I am negotiating with the owner."
Christine Edwards groused about the high cost of the proposed project. "The idea of $140 or $200 million from rate payers is absolutely ridiculous," she said, describing Eversource's proposal as old technology. "This is absurd," she concluded.
Mike Finkbeiner likened the proposed 2.3 miles of transmission lines as a giant extension chord. He said there could be better electric technology. "What we have is nothing better than a dumb cable proposal. It's the opposite of a smart phone." Finkbeiner asked the commission to study smart grid technology and alternative solutions.
Longtime Greenwich resident Joan Stewart Pratt, quoted a commenter, Heather Brody Bray, on the 10,000+ strong member-only Facebook group, "You Know You're From Greenwich If," as saying, "Where is P&Z? What about maintaining the integrity of the town? This seems intrusive and bullyish," she said, to another round of applause.
Asked why Eversource rejected the Old Track Road site, Ms. Gardell replied that there are multiple condominiums adjacent to that site, and categorized it as highly residential.
Doug Noe of Prospect Street said, "Now my neighborhood is going to look like a big industrial park. The look of the whole project is just terrible for the neighborhood."
The discussion arrived at a turning point when Mrs. Ramer asked for clarification on whether the project would double capacity. Ms. Gardell and the Eversource attorney replied that, no, the project is not to increase transmission.
"We thought were were doing this to increase capacity, not distribution," Ms. Alban said, adding that the changes to the Cos Cob station were not clearly part of the proposal.
"You said the purpose was to provide relief to the distribution supply system. Will there be more available power within the Greenwich boarders? I believe you are saying no, that you are redistribution load?" she asked. "If I have a gallon of milk in my refrigerator, are you going to pour it into four cups or two cups, or are you putting a second gallon of milk in my refrigerator?"
After much discussion about distribution and capability to serve load and efficiency versus increasing capacity, the question was turned over to Eversource's Mr. Horowitz. "What we're trying to plan for is on one of the hottest summer days, if one of our pieces of equipment goes down, the remaining equipment may not be able to serve the load," he said.
But the P&Z commissioners returned to the question of increased capacity versus efficiency and distribution.
Ms. Ramer described much of Eversource's explanation as vague and uninformative. "I also see that Cos Cob supplies Metro-North," she said, going on to ask if there was a different way to service Metro-North and big commercial customers.
Ms. Gardell said Eversource shared the location with Metro-North. "We don't generate power there.
"I get it. You're a bulk substation. But, to add another ugly substation, a larger facility next door, is a remarkable thing to do to the center of our town. It's a very negative thing to do to the center of a residential community. We are not an urban area."
Mr. Heller had the last word. "Hopefully you'll recognize the error of your way," he said to the Eversource team. "Coming out of this meeting, if you have ever had a clear direction on anything, I think you're getting it tonight."
A  link to entire Greenwich Substation and Line Project proposal can be found online.
See also:
ARC on Eversource Sub Station Rendering: "An Assault on the Intersection"
Show and Tell: Eversource Reveals Plans for Pet Pantry Property
CL&P, Now Eversource, Public Meeting on Proposed 2.3 Mile Line Project & Substation
Future of 290 Railroad Ave? Pet Pantry Owners Hire Outside Counsel
---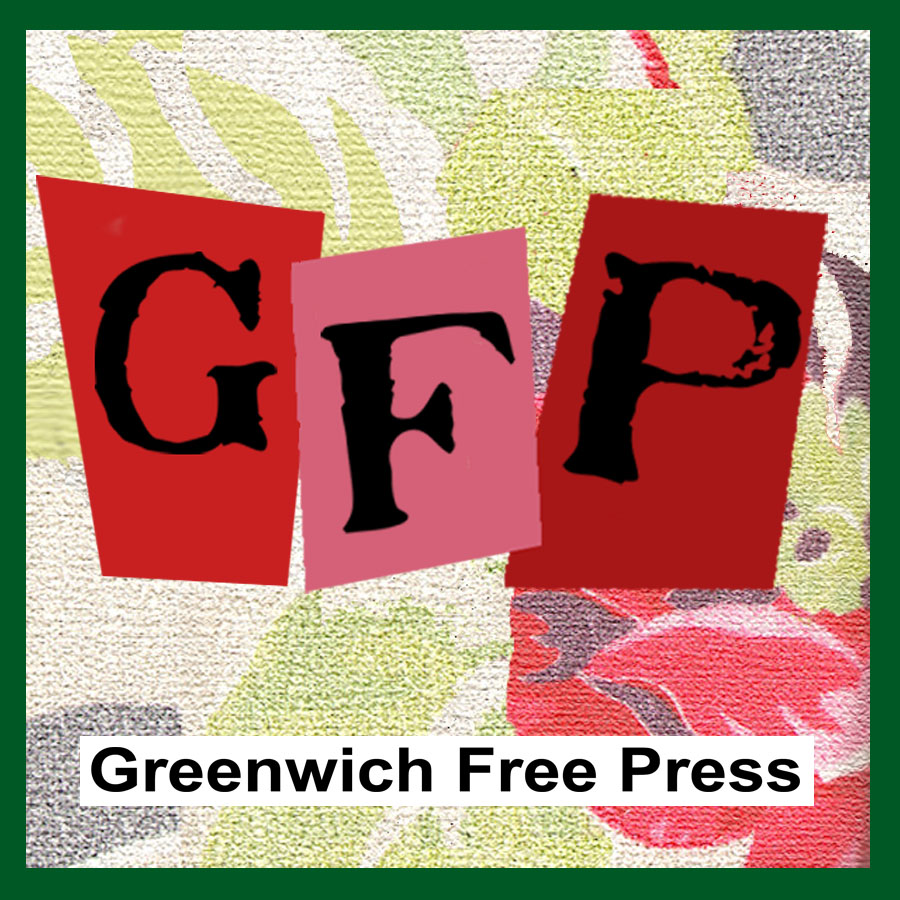 Email news tips to Greenwich Free Press editor [email protected]
Like us on Facebook
Twitter @GWCHFreePress
Subscribe to the daily Greenwich Free Press newsletter.