On Tuesday night there was a good turnout at Cole Auditorium for a long-awaited Connecticut Siting Council public hearing on Eversource's application to build a new substation on the spot currently sub-let by Pet Pantry at 290 Railroad Ave, and connect it with 2.3 miles of underground transmission lines to the Cos Cob station.
A crowd of 100+ residents groaned during parts of a ten minute opening presentation with a voice-over reminiscent of a late night infomercial.
The audience burst out laughing as a recording of a cheerful woman's voice, set to Musak-like background music, touted the efforts Eversource to respond to Greenwich feedback.
"In an effort to make the building blend in with the structures around it, our original design included a building made of pre-cast concrete panels," the recorded voice said.
"Eversource worked with an architect to refine the design of the substation to include a significant amount of architectural detail and the use of both concrete panels and brick veneer," the pre-recorded voice continued, as the audience burst out laughing.
"The new design also sets the building further back from the sidewalk to allow for some landscaping," the voice said to guffaws.
The video tape and voice over detailed proposed transmission line work."The underground supply lines would exit the Cos Cob sub station, go under the Metro-North railroad tracks, and continue west on Station Drive to the west side of Indian Field Rd. On the west side of Indian Field Road, Eversource would perform a HDD under the railroad and I95, coming up at the end of Kinsman Lane."
The taped voice said the route would then continue under Kinsman Lane to the intersection of Bruce Park Ave, which a resident later pointed out was incorrect. The road that goes through that portion of the park is Bruce Park Drive.
The favored Eversource route would include another HDD under Bruce Park, coming up on the north side of Davis Ave, where the new lines would continue along Davis Ave, Museum Drive, Arch St, and finally turn west on Railroad Ave to the proposed new sub station, a total distance of 2.3 miles.
The pre-recorded presentation described three possible variations for the transmission line route through Bruce Park, in response to local feedback.
Three Additional Variations for Transmission Lines
Green. The green variation would switch the HDD from the west side side of Indian Field Road to the east side, traveling under the railroad and I95 to either the Greenwich Public Works garage or the end of Kinsman Lane, avoiding the need to cross Indian Field Rd and an option to avoid construction at the end of Kinsman Lane.
Blue. The blue variation involves open trenching parallel to Kinsman Lane, and in crossing Bruce Park to a location east of the harbor, where an HDD work site would be established.
Orange. The orange variation, south of I95 would require blasting through the rock outcropping in Bruce Park and the removal of trees to create a 25 ft wide trenching path. That option would avoid impacting Kinsman Lane
First Selectman Peter Tesei, who sat toward the front of Cole Auditorium with  State Senator Scott Frantz, Conservation Director Denise Savageau, town planner Katie DeLuca and members of the Planning & Zoning Commission, was the first to address the Siting Council.
Tesei said the Town recognizes the need for adequate public utility services. However, he said there are concerns about the impacts to residential neighborhoods and to Bruce Park. As for the composition of materials contained within the underground transmission lines, Tesei said that a breech the material could impact Long Island Sound.
Tesei requested that  Eversource to be required to maintain contingency resources on the construction site for any violation to Greenwich's storm and sanitary sewer systems.
Lastly, he said, "The town of Greenwich should not bear the financial burden of Eversource's project."
Town Planner Katie DeLuca used strong words to comment on Eversource's application, beginning with the aesthetics of the proposed building. She said that if 290 Railroad Ave is determined the appropriate location, "that the building be designed by an architect to consider and respect the prominence of the intersection, surrounding neighborhood, and create an architectural statement that relates to context, scale and pedestrian use."
"If the design submitted to the Council is not in keeping with this recommendation that it is strongly recommend that the Council require the substation be located in a less traveled and prominent location," DeLuca said to hoots and hollers of Greenwich residents in the auditorium. She said there are many examples nationwide of public utility buildings that are aesthetically appealing. She described the current rendering as, "unacceptable and an embarrassment."
DeLuca said despite promises, topographical data and site analyses have not been forthcoming from Eversource.
One Leak Every 25 Years?
DeLuca expressed concern about potential soil and water contamination from leaks form the High Pressure Fluid Fill pipes (HPFF) and requested a detailed spill control plan.
She expressed concerns about potential leaks of hazardous waste and potential need for remediation. She said she had reservations about the proposed route through watercourses, and said Greenwich would expect a detailed spill control plan if the HPFF  were installed.
"The estimate for potential  line leakage is apparently one leak every 25 years, and soil contaminated with leaking diametric oil is classified as a hazardous waste. This means the contaminated soil would have to be remediated." She said the Town would expect a detailed hazard mitigation plan be put in place in perpetuity.
DeLuca asked if the construction goes through residential areas, that special measures be taken to control traffic during rush hours, amount of equipment being operated simultaneously be limited to reduce noise, and that in commercial/industrial areas care be taken to keep business access open, and control traffic during rush hour. DeLuca requested that that daily street cleaning by a third party be required and paid for by the contractor,  permanent restoration of disturbed areas, detailed truck routing of areas to be accessed by heavy machinery, full curb to curb repaving of damaged areas caused by construction. She said the town would expect trees removed to replaced. And, DeLuca said she requested any work be limited to November to April to avoid disruption to use of the ball field, a precious and scarce resource in town.
Depending on the route chosen, DeLuca said the drill cannot come up in the Indian Field garage facility and disrupt operations. Deluca continued for almost 20 minutes, listing multiple concerns. She was very specific about the Town's expectations and concerns, including technical she said Eversource had yet to provide, including building setback, building height, building location, photometric plans, or noise analysis. "These have not been provided," she said.
During the public hearing, residents each were limited to three minutes to comment. There were a variety of concerns expressed, including the health of children nearby including Hamilton Ave School, Family Centers and the Boys & Girls Club.
Several speakers mentioned a concerns about electromagnetic fields possible correlation to Cancer.
One resident described the substation rendering as nauseating, and another described it simply as a "fake building."
Residents also had concerns about terrorism with the proposed sub station's proximity to I95 and neighboring gas propane company.
State Rep Fred Camillo referred to Bruce Park as a jewel. "This particular application is concerning on many levels," he said, listing environmental impact, public safety and aesthetics as concerns. He said the variation that would have drilling go through the rock outcropping in Bruce Park is way too close to the water and could go into Long Island Sound in seconds. Second, clear cutting trees on the hill in Bruce Park is problematic. "A lot of us would like to see something grow there while we're still alive. In Greenwich we take great pride in our parks. This is a jewel. Bruce Park is a jewel."

Longtime Greenwich resident Joan Stewart Pratt said, "I was raised to care about our town, to care about our community and to make it better." She said she valued transparency and honesty. "I am for another substation in Greenwich, but not at 20 Railroad Ave location," she said, adding that it is right next to a busy intersection, right next to a gas propane company, a stone's throw from an on ramp to I95. Pratt said that as a volunteer with Greenwich Alternative Substation Replacement (GASP) she was representing children and future generations of Greenwich citizens.
"I don't want there to be a day when someone says, 'What were they thinking?'" Pratt said before presenting 1,646 signed petitions, including  878 signed in person and 768 signed online. She said her understanding was that 120 sent individuals emails to the Siting Council.
State Rep Mike Bocchino said he had spoken to residents and members of the Greenwich Association of Realtors and received feedback that the project would not have a positive impact to property owners in the area. Also, Bocchino said, "I would like to see a complete hazardous material mitigation plan put forth so that we are prepared for a worst case scenario."

see also:
Eversource, CT Siting Council Public Hearing: Ground Rules Start with 3-Minute Max
Architectural Review Committee: Revised Eversource Rendering Still God Awful
ARC on Eversource Sub Station Rendering: "An Assault on the Intersection"
Eversource Shares Revised Rendering & Cable Routes to Proposed Substation
Eversource to Provide Revised Rendering of 290 Railroad Ave Substation
Tesei on Proposed Eversource Substation: Heinous Looking
Eversource Takes a Licking: Greenwich Residents, P&Z and Pet Pantry Owners Unite Against Electric Utility
---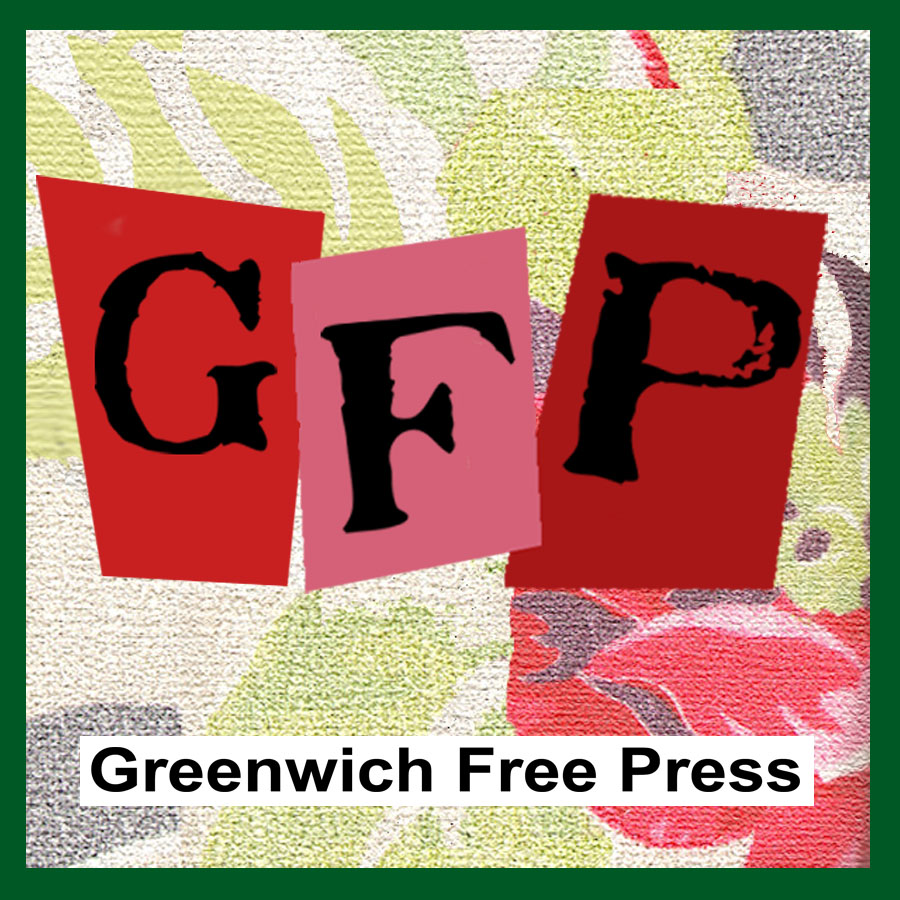 Email news tips to Greenwich Free Press editor [email protected]
Like us on Facebook
Twitter @GWCHFreePress