An impressive panel convened at the YWCA of Greenwich on Wednesday night to honor the legacy of Martin Luther King Junior, and serve as a reminder in these times of increased hate speech and hate crimes of the importance of civil discourse.
The message was not lost on the standing room only crowd of about 150.
In attendance were Congressman Jim Himes and Mary Himes, members of the Greenwich Police Dept including Chief Heavey, Lt Kraig Gray and Sgt John Thorme; First Selectman Peter Tesei and Selectman Drew Marzullo; GHS headmaster Dr. Chris Winters; members of several of Greenwich's boards and commissions; and leaders of several local non-profit organizations.
"We are not trying to make a political statement here this evening," said YWCA director Mary Lee Kiernan.
"We can make a case that this is apolitical," she said. "Even words spoken with no malicious intent can create hate and divide a community. Our goal is to honor Dr. King."
The moderator, Steve Ginsburg, asked Deirdre Daly, the US Attorney for the State of Connecticut to talk about hate speech and hate crime.
"Over the last eight years, there have been more hate crimes prosecuted than at any other time in our history," replied Daly, an outspoken leader on combating hate crimes and civil rights violations.
Daly went on to say that Dylann Roof just received the death penalty, which represents the first time anyone has received the death penalty for a hate crime. Roof, a white supremacist, killed nine people during a prayer service at Emanuel African Methodist Episcopal church in Charleston in 2015.
Daly said that the night of the Paris attacks, closer to home, in Meriden, CT, Ted Hakey, a former Marine who had been drinking, took a number of shots from a high powered weapon into a mosque adjacent to his home.
Daly, whose office prosecuted the case, said something remarkable happened in the aftermath of the crime. Hakey, who is in prison now, reached out to the mosque leaders and sought their forgiveness.
"He received their forgiveness and he has spoken and met with them on multiple occasions," she said.
The US attorney said that bystanders can play an important role.
"It's important that you stand up to hate. Video it. Document it and report it," she said. "Call your police department or the FBI, who investigates hate crimes. Even if the event you witnessed doesn't rise to the level of a hate crime, it's still important to have it documented."
Daly said that earlier in the day, there were bomb threats called into mostly Jewish community centers throughout the country.
"It occurred in West Hartford and Woodbridge," she said. "This occurred months ago in the Midwest. It's what's called robo calling and is very difficult to find out who is actually doing it. We've had a lot of these kinds of threats. Often you find the offender is in Russia or South America. But there will be a diligent effort to drill down and find out who is behind it."
Bobby Walker, director of the Boys & Girls Club of Greenwich said at the club they are seeing an increase in racial jokes.
"I think it's the world that kids live in. They're repeating something they've heard, and repeating it because they think it's funny," he said. "Unfortunately, it's often a joke they've heard from a sibling or parent… It's important to get them to understand that the words they're using carry a lot of weight. If it's put in the context of a joke, they can say, 'I didn't mean it.'"
"One of the easiest things we as adults can do ourselves is to not tell those jokes," Walker said. "But every once in a while we think it's safe to say something when we're with someone of a similar background."
Walker said the Boys & Girls Club is one of the most diverse places in Greenwich, with 350 kids of all different backgrounds, sexual orientations, socio-economic status all under one roof at the club. "We talk constantly about what a community is and how everyone plays a role in protecting that community," he said.
Interim superintendent Sal Corda said the recent presidential election campaign was divisive among GHS students. "This was a particularly difficult political campaign," he said. "If we don't talk about the elephant in the room we don't belong here."
Corda said that irrespective of which political party they were interested in, "the kids were not being nice to each other."
"And I'm saying that gently," he added. "The leaders of the student council said, 'That's not acceptable and that's not going to happen at our school. We have to do something about it.' I didn't tell them what to do…. They created a campaign that said we can differ, but we have to do it respectfully."
The moderator, Steven Ginsburg, of the Connecticut Anti-Defamation League, said that Greenwich High Schools's 'Names Can Really Hurt,' program, which is done with the ADL, ties into the Words Still Matter theme. He said that Greenwich High School's Names Day is the longest running consistently run program. "No school takes it as seriously as GHS," Ginsburg said.
First Selectman Peter Tesei said that while he and Selectman Marzullo are from different parties, their values were the same. "We have undertaken a concerted effort in the community to set a level of discourse," he said. "But there are 63,000 people in this town and certainly their behaviors cannot be controlled. But we can set the standard."
Tesei said that when someone in the community speaks outside the standard, it's important to express clearly and loudly one's dissatisfaction about it.
See also:
Greenwich High School Student Gov Leaders Plan "Kindness Campaign"
A Lesson in Humanity: Diversity Training at Town Hall Packs the House with "Agents of Change"
Local Librarian Shares Ten Ways to Detect Fake News
---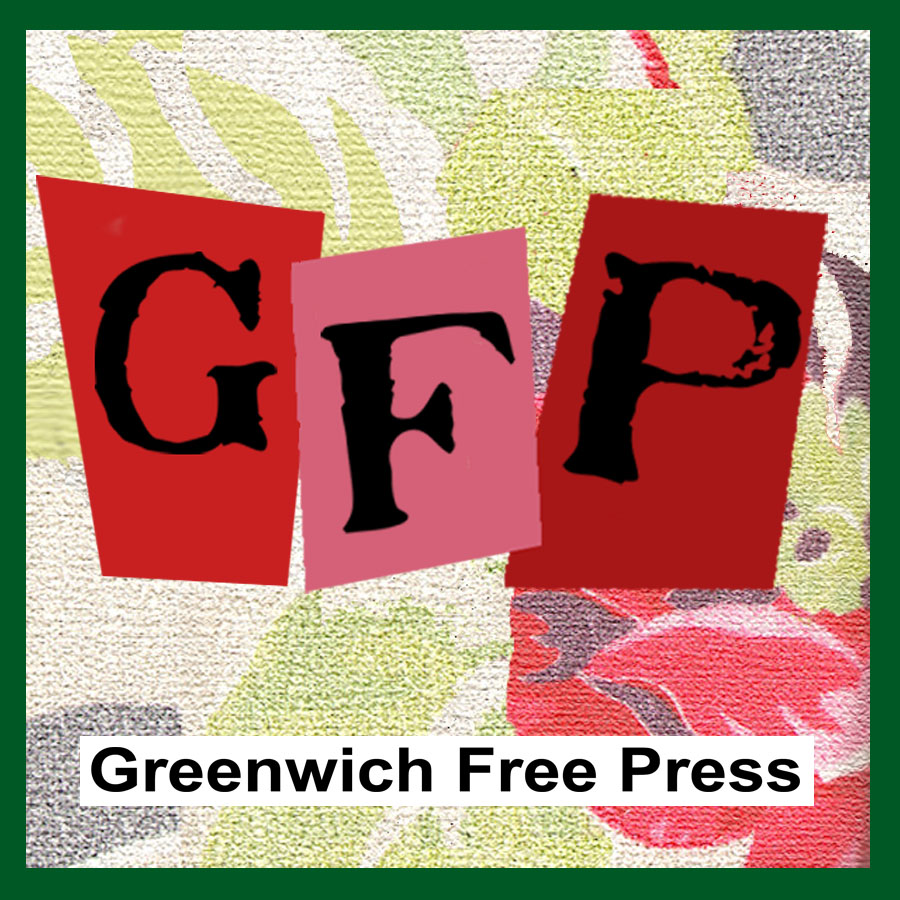 Email news tips to Greenwich Free Press editor [email protected]
Like us on Facebook
Subscribe to the daily Greenwich Free Press newsletter.