On Wednesday, the Old Greenwich Farmers' Market opened for the 2017 season. A wonderfully diverse mid-sized and thriving market with a deep sense of community that provides local residents with access to fresh, locally produced fruit, vegetables, meats, baked goods, and much more.
It's a place where neighbor meets neighbor, and the many benefits of having a farmers market nearby are felt throughout the community. The Old Greenwich Farmers' Market runs Wednesdays from 2:30 pm to 6:00 pm.
What doesn't get sold at the market is brought to Neighbor to Neighbor, a nonprofit organization serving residents in need throughout the Greenwich area. The vendors are happy to generously donate to this social services organization.
What began as a business necessity for many small farmers has evolved into a social event for entire community, with many families and patrons viewing a trip to the Wednesday afternoon market as a highlight for the week. Families shop together, play in the nearby park, and discuss healthy eating and the advantages of purchasing products grown and made locally.
Amy Burke and Dana Evans have operated and managed the market for the last seven years.
"I love seeing the same faces year after year, I see many children growing up in front of my eyes," Amy said.
The girls have many hip and talented musicians lined up to play at the weekly market.
Seven weekly vendors share the space with quality "guest vendors."
Back 40 Farm from Washington, Connecticut sells 100% organically grown produce, flowers and teas. Plant some of their colorful mixed lettuce heads in your garden or purchase just cut, luscious lettuces and greens for a healthy salad.
"Farmer Joe" of Smith's Acres in Niantic, CT was all smiles on this sunny opening day. Many were asking for his super-sweet sugar snap peas, and he explained "coming soon! – next up are strawberries, green garlic, garlic scapes and many more seasonal vegetables." Some of the loveliest plants around are amongst his offerings, he brings a large selection of annuals and perennials for you to delight in. At two dollars for a generous head of lettuce, I bought 2 for this week's salad creations.
Riverbank Farm from Roxbury, Connecticut sells certified organic vegetables, cut flowers and prepared foods. Piled high, their vegetable assortment is diverse with many unusual selections. The purple and green kohlrabi (from the cabbage family) would be perfect for a quick coleslaw, and many just picked herbs would enhance any meal.
Moorefield Herb Farm from Trumbull, CT sells farm grown herbs, heirloom vegetables (35 varieties of heirloom tomato plants), perennials, annuals and unique garden troughs and sculptures.
Nancy's display of succulent plants are particularly hardy and would be fabulous in any super-sunny garden. She does take orders from customers to make sure she brings a particular plant to the market; she grows 200 varieties of herbs.
Sono Baking Company is well known around Fairfield County for baking distinctive artisan breads, pastries, cakes and pies. Regulars to the market stop here early to snatch their favorites before they are sold out. Their apricot and fig tart is artfully glazed and quite tempting, and the strawberry rhubarb pie was selling fast – the most popular pie. Fresh breads such as Pain Au Levain  and Sunflower Flaxseed can be sliced and frozen for a longer shelf life.
Truelove Farm from Morris, Connecticut sells natural, ethical, sustainable farm offerings: pork, beef, poultry and eggs (which are collected daily.) Jane Truelove mentions "pasture raised pork produces happier and healthier animals." Their Red Ranger breed roasting birds are raised on pasture as well, and have flavorful, juicy meat. Note: It's barbecue season.
Guest vendors had a lot to offer with their specialty products.
Carrot Top Kitchen (chef Victoria is a red-head) serves up tasty and healthy small-batch products including soups, pesto, pickles, hummus, jams and chutneys. Using ingredients sourced locally and seasonally ~ lunch and dinner just got a little easier!
At Blue Lotus Bracelets, Patty's love for creating is on display, she sells her handmade, inspirational bracelets using semi-precious and natural materials. Some rustic and unusual beads too, will do custom orders as well.
Bongo Capacci Pasta serves fine artisan pasta products and savory tarts, as crowds came in close for a taste. Boxes of ravioli are creatively stuffed; favorite varieties are Smoked Chicken with Caramelized Leeks and Brie, and Spring Pea.
Lulu's Southern Pies serves up delicious southern recipes including, key lime, chocolate pecan pie and chess pie. Made from scratch with love and without preservatives – come visit with Lulu as she will help you choose the perfect one for you.
Oronoque Farms brings their seasonally made pies, cookies and cider donuts. The pies are offered in small and large sizes and come in a fabulous vintage inspired red-checkered box. Apple crumb, blueberry (from wild and cultivated berries), and sour cherry were all selling briskly.
Paul's Custom Pet Food offers your dogs the same benefits of healthy eating with his line of dog biscuits and supplementary wet dog food made with local meats that Paul grinds and blends himself. He uses the highest-quality organic and/or locally sourced ingredients from farmers and small businesses. Monthly meal plans are available. Dogs can now eat organically too!
Dough Girl Pizza Truck was blazing their wood-fire, serving handcrafted thin crust pizzas to go. Tempting choices include, Caprese, Pesto and Meatzza.
Farmers markets have become a critical ingredient to the nation's economy, food systems, and communities. Connecting rural to urban, farmer to consumer, and fresh ingredients to our diets, farmers markets are becoming economic and community centerpieces in cities and towns across the U.S.
Try new foods and enjoy the wonderful, fresh produce offered. Watch as your children learn more about the food they eat and where it comes from.  And reconnect with your local farmers, vendors, neighbors and community.
Old Greenwich Farmers' Market
2:30 – 6:00 pm (through end of October)
2:00 – 5:00 pm (In November)
Rain or shine
Location:
Presbyterian Church of Old Greenwich parking lot
38 West End Avenue, Old Greenwich, CT
oldgreenwichfarmersmarket.com
2017 Vendor and Guest Vendor List
"Become a Friend of the Market"
By becoming a Friend, you will help us support our college student internship program. The annual fee is just $50 for the 25 week long season. Friends will receive a smart and unique OGFM tote bag that when used while shopping will entitle "Friends" to discounts and special offers from each vendor each week for the entire 2017 season.
---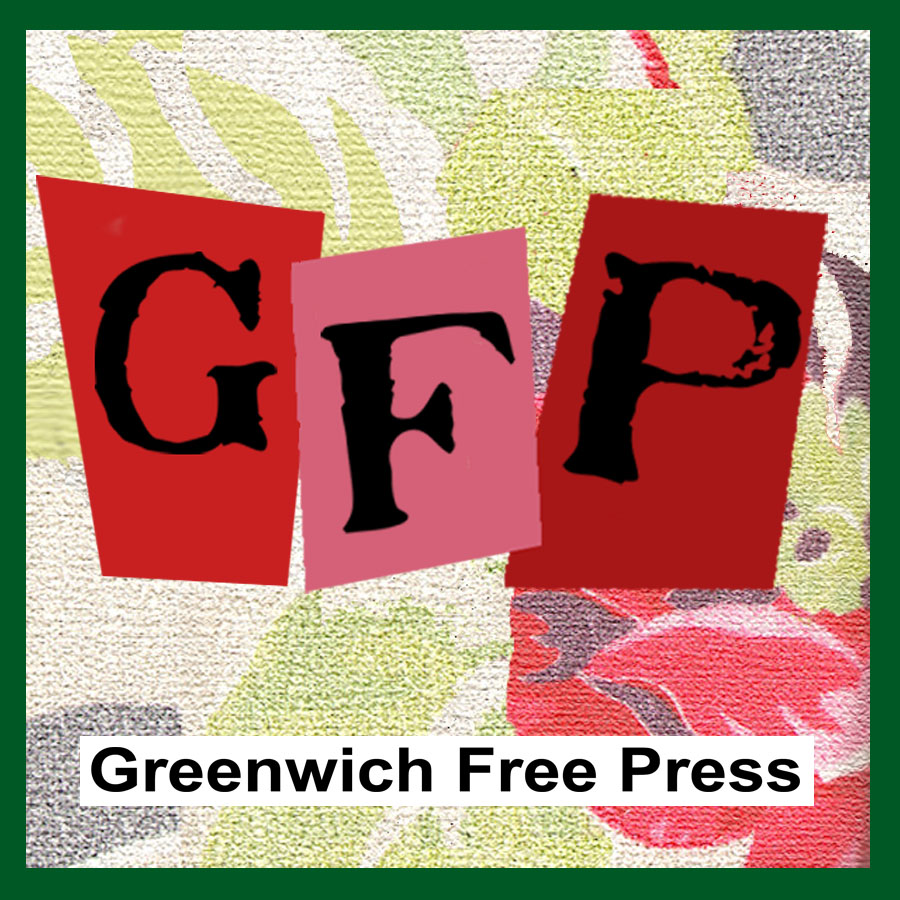 Email news tips to Greenwich Free Press editor [email protected]
Like us on Facebook
Twitter @GWCHFreePress
Subscribe to the daily Greenwich Free Press newsletter.