A group of Greenwich volunteers have formed Waste Free Greenwich in an effort to bring food scrap recycling to town starting in April.
The group has researched food scrap recycling for over a year, while working with Dept of Public Works, the Conservation Commission, as well as collaborating with other municipalities.
Formed under the umbrella of the Greenwich Recycling Advisory Board (GRAB), Waste Free Greenwich hopes to make a significant dent in the town's burgeoning municipal solid waste.
The town's growing bill for disposal of municipal solid waste, combined with China's diminished interest in purchasing recycling from the US, has become a hot topic of discussion. First Selectman Fred Camillo's's proposed budget includes a proposed ordinance, dubbed PAYT, short for Pay As You Throw, that would require residents and businesses to purchase and use special plastic bags for their trash.
The idea is to incentivize people to reduce their trash and continue to increase their recycling, which the town pays to get rid of, but at a lower rate than trash.
Like Camillo, Waste Free Greenwich wants to lead efforts to meet Connecticut's goal of diverting 60% of municipal solid waste by 2024, and emphasize that food scrap recycling would be a complement to PAYT, by diverting a significant amount from municipal solid waste.
---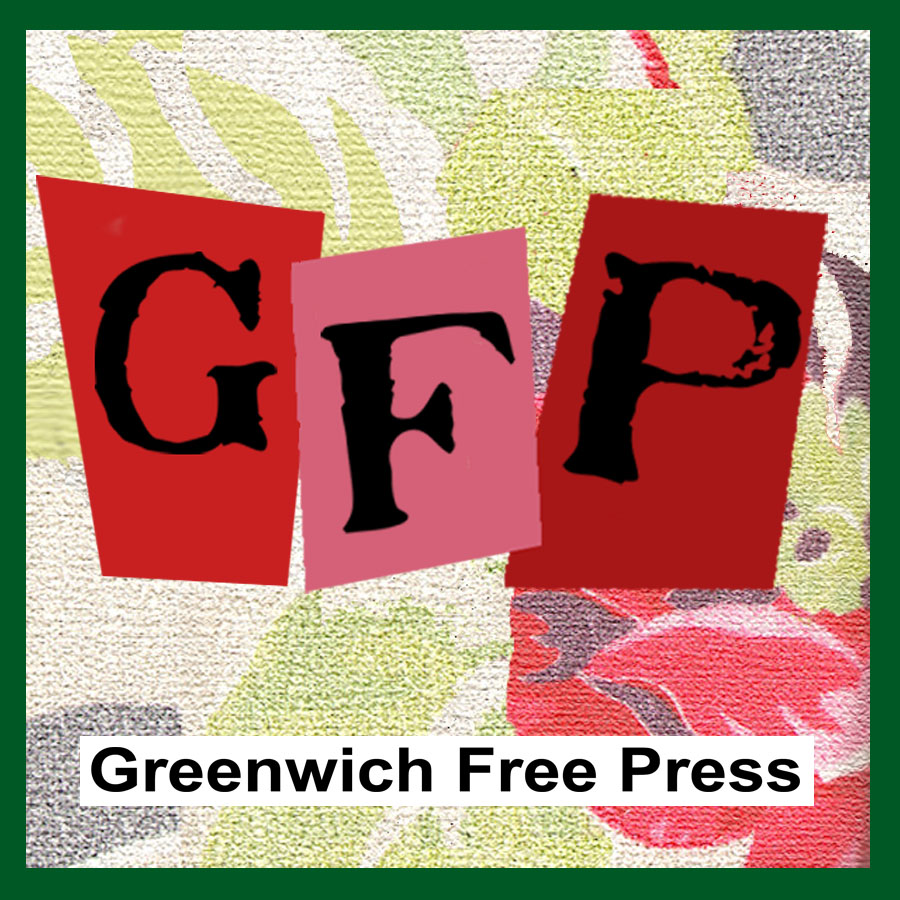 Subscribe to the daily Greenwich Free Press newsletter.
---
"We're been working on this for a year," Ghiorse said. "It's a total coincidence it coincides with PAYT."
Under the food scrap program, residents line a kitchen counter-sized lidded bin with a compostable bag and fill it with food scraps, as well as coffee grinds, egg shells, bones, meat, oyster shells, and even napkins.
Waste Free Greenwich's six R's: refuse, reduce, reuse, recycle, repair & rot at home in Greenwich

"Then you transfer the scraps from our counter top to a bigger holding bin that can easily be kept in the garage until you are ready to ring it to the transfer site at Holly Hill," explained Ali Ghiorse. "The process is tried and true in 20 municipalities. There are no reports of animals (getting into the food scraps), and even in the height of summer, there is no odor. These toters are thick walled and have locking devices."
Members of Waste Free Greenwich report success in their own households.
"My trash went down by half once the food was taken out of it," said Svetlana Wasserman.
Residents will be able to purchase kits with the special bins on Saturdays at Sam Bridge Nursery and Greenhouses on North Street starting in March, as well as at various events around town. Greenwich Green and Clean will also sell the kits by appointment starting in the spring.
"Once you remove organic matter, your practices around your kitchen transform because there's not the daily need to take out the trash," Ghiorse explained. "Organic matter is not waste, it is a valuable resource. We're encouraging people to divert their food scraps out of the waste stream so it can be transferred to a commercial site and turned into compost."
The group's focus is on the program at Holly Hill, but they hope that some residents will be inspired to take the effort further and do back yard composting.
"If people have the property, and want to take courses from Audubon Greenwich and want to do it in their back yard, we hope to inspire people to do that," Ghiorse said.
Greenwich's food scrap program is modeled on that of Scarsdale, nearby in Westchester, where Rye, Greenburgh, Dobbs Ferry, Irvington, Pleasantville, Larchmont and Mamaroneck have similar programs.
In Connecticut, Housatonic Resources Recovery Authority has food scrap recycling at New Fairfield, Newtown, Ridgefield, Redding and Bridgewater.
Also, the group reports that Darien runs a successful program that is being studied by Westport, Weston and Stamford.
From Holly Hill, food scraps will be transported to one of several licensed commercial composting facilities in either New Milford, Danbury or Southington.
The food scrap pilot in Greenwich is being funded by private donations and a matching grant from Sustainable Connecticut. The group recently raised $12,600, which exceeded their goal.
As for the cost of running an ongoing program, Julie DesChamps said that for pick up and hauling, Scarsdale's program costs $4,800 annually, Darien's costs that town about $8,000.
Scarsdale implemented food scrap recycling in Jan 2017. "They have had a million pounds of food scraps composted," DesChamps said. "If that had been in Greenwich, we'd have saved the town $54,000."
"DPW is working out the hauler contract so we will know the cost when finalized, but it will be in this range," she added. "The program is very inexpensive, and the operating expenses for the pilot period (pick up & hauling) should be covered in part or fully by the grant (from Sustainable Connecticut).  After that, DPW's operating budget will cover the effort."
The group views the challenge of reducing waste as urgent.
"We are running out of space for trash," said Svetlana Wasserman.
The group referred to a 2015 DEEP study that found that 20% of municipal solid waste in Connecticut is food, which is hard to reconcile with pervasive food insecurity in the State.
"There are no health consequences to compost. It enriches the soil," said Myra Klockenbrink. "It produces no air pollution and no soil pollution. And it reduces our carbon footprint. It's a virtuous, positive cycle."
"It transforms the way that you buy your food and use the food in your house," said Heather Ewing. "You become much more aware of what you're throwing out, and it changes your habits."
"I have more of an awareness of how much I'm throwing away – even if it's recyclable." –  Sally Davies, Greenwich Recycling Advisory Board

In addition to the economic benefits of food scrap recycling, the group emphasizes its environmental benefits. In Greenwich, trash, including food scraps, is trucked to an incinerator in Peekskill, New York.
"The wet food going into an incinerator creates all kinds of ecological havoc and pollution and reduces the efficiency of the incinerator," said Ghiorse. "It's poor form to pour wet matter into a burning site. The ash generated from the incinerator goes into a landfill. We're paying to truck garbage from our home, to Hilly Hill, to the incinerator, and then we're paying to deposit the ash in a landfill in Putnam."
"At the end of the day, we're at an ecological crisis. We need to come together as a community and address how we dispose of waste as it has a significant impact on the environment."  – Ali Ghiorse, Waste Free Greenwich

The group also believes there is a social justice aspect to decreasing waste, given that a high percentage of waste incinerators are located in lower income communities of color. In Peekskill, where Greenwich's municipal solid waste is trucked, 70% of students are on free & reduced lunch. The remainder is trucked to Bridgeport, where 57% of students are on free & reduced lunch.
"These communities have higher rates of respiratory disease," DesChamps said. "They are unfairly impacted by our trash."
Check out the group's website, WasteFreeGreenwich.org where there is information on the 6 R's and upcoming events, including the screening of "Just Eat it: A Food Waste Story" on April 21 at the Greenwich Botanical Center, 130 Bible Street in Cos Cob  from 6:30-8:30pm.
The documentary is about a couple who pledge to quit grocery shopping and survive only on foods that would otherwise be thrown away. The film will be followed by a discussion with Elizabeth Radow, sustainability professor and co-founder of Love Your Food NY.
To contact Waste Free Greenwich, email [email protected]