At the PTA Council Essence Awards on Tuesday, volunteers in Greenwich Schools were honored for their selflessness, ongoing involvement, being a willing team member, a motivator, a significant improver of the school community, as well as being representatives of PTA values of collaboration, commitment, respect and integrity.
Superintendent Gildea was unable to attend but sent her congratulations and appreciation to the volunteers. First Selectman Peter Tesei attended, along with several school principals and past Essence award recipients.
BOE chair Peter Bernstein was in attendance, as his wife Valerie Rimmer received an Essence award for her efforts at Julian Curtiss and Central Middle School.
Sue Moretti Bodson, who received the Lifetime Essence award,  was acknowledged for her "world class grit. Bodson first began volunteering in 2003 when her eldest started kindergarten at Glenville School. There she served on the executive board and nominating committee and later served as co-president from 2004 to 2006.
Bodson, who was nominated by Leslie Breck, Julie Faryniarz and Patti Jomo, also served on that school's building committee, which from beginning to end took nearly 10 years and hundreds of meetings to complete.
Later Bodson was elected to the Greenwich PTAC executive board, serving as First VP from 2007 to 2009 and president from 2009 to 2011.
She also served on the Western Middle School PTA executive board from 2011-2014, and when eldest went to Greenwich High School, her PTA efforts went to serving the GHS PTA as VP of Ways and Means 2013 to 2015.
It was noted that Bodson has been able to tap into her institutional knowledge of "all things PTA" to answer a plethora of questions.
Shelly Cryer, nominated by Liane Tel, exemplifies the characteristics of the Essence award as one of the most dedicated volunteers at Old Greenwich School.
Cryer organizes curriculum enrichment events, works collaboratively with the town arts to develop arts programming for all schools, and makes sure that all children, regardless of funding, have access to the same access to the arts.
She took this ethos beyond the school and into the community by developing Curiosity Concerts, in conjunction with the Greenwich Arts Council, a free concert series for families with children of many age, to enjoy wide ranging genres of music.
She is also dedicated to working with children who have medical conditions, including but not limited to life threatening allergies. Each year she meets with the school nurse and designs a poster of all the children with food allergies and other conditions which is used throughout the school to make teachers and staff aware of and attentive to students medical needs.
When one of the Old Greenwich teachers passed away this year, Cryer spent hours designing a memorial to him to be placed in the hall as a reminder of the impact he had on the school community.
Leslie Breck was nominated by Maria Merrill and Anne Pfetsch, co-presidents of the Greenwich High School PTA.
It was noted that Breck is known as "a lifer" in PTA who started volunteering at Parkway School 18 years ago.  Midway through the school year, when Parkway PTA was going through a difficult time, she stepped into the co-president role.
She also served as a VP on PTA Council, and later co-chaired a committee that conducted a full study of the relationship of PTAC with individual PTAs as well as state and national PTAs. During her second year on PTAC she co-chaired a committee that developed the Essence award.
At GHS PTA, Breck has served as VP on the executive board, volunteered in Bella House as house coordinator and in student activities. Additionally, at GHS, during a budget review, she did an analysis of student spending on a per pupil basis.
She helped put into practice a new lawn sign tradition for GHS graduation and recently planned a senior parent retrospective involving  refreshments, DJ and photo booth for parents at SRO.
Debbie Moses, who was nominated by GHS PTA presidents Maria Merrill and Anne Pfetsch, has coordinated volunteers at the school's student activities desk. Not only does she coordinate all of these shifts of volunteers, but she also volunteers for a shift herself. In addition, she helps the student activities with end of semester activities, ice cream parties and cap & gown distribution.
Moses has been an active volunteer since her eldest started at Old Greenwich School in 2003. She chaired cultural enrichment from 2006-2008. At Eastern Middle School, she ran grade level dances.
Her nominees at GHS describe her as a "mini CEO," who ably manages a force of over 100 volunteers.
Valerie Rimmer was nominated separately by both Jessie Bennett and Janine Scharff who said she puts 100 percent into all the positions she undertakes and prefers to work quietly behind the scenes.
She has served on the executive boards at both Julian Curtiss School and CMS. At JC, she organizes all of the class parents and helps at every school event, monitors the afters program, chairs grandparents day, school photo day, and much more.
Her nominators said Rimmer exemplifies the qualities of kindness, respect and dedication, all while working long hours at her job as international exchange program director.
Leslee Spadone was nominated by Christina Sogaard on behalf of the
Central Middle School Executive Board. For the past two years she's served as Treasurer of the Central Middle School PTA while also working full time. Although she has contributed so much to CMS she will be remembered for spearheading the PTA's move to the 21st century by single-handedly setting up the My School Anywhere app, and has been extremely involved with fundraising and parent social events.
Christine Surette was nominated by Cos Cob School art teacher Susan Striker, who said the art department relies on her extraordinary computer skills, organizational talent and ability to create beautiful displays.
Katie Yu, who was nominated by Stacy Loveless, Karen Saggese, Susanna
Trudeau and WMS principal Gordon Beinstein, received the 2018 PTA Council Essence award for Excellence in volunteerism.
"It is difficult for me to put into words what Katie has done for Western and the PTA. She makes efforts to bring people to meetings with carefully selected speakers and to raise money for all kids through creative fundraising efforts," said WMS principal Gordon Beinstein. "Most importantly Katie is a cheerleader and advocate for the school, attending everything school related in the district, and in every setting she raves about the school. I can't tell you what this has done for our reputation."
Trudeau said, "There is no aspect of the Greewnich school system Katie has not immersed herself, from curriculum instruction and enrichment, staffing and budget issues – she has given countless hours of her time to attend school and district meetings, always evaluating what works, what the PTA can do better and what is the best solution."
Ms. Yu was credited with reaching out to Spanish speaking families, and making sure there is a translator present in order for everyone to participate at in events and being a true believer in the strength that diversity brings to a school.
Yu was also credited with raising the positive profile of Western Middle School and get as many parents involved as possible. She applied for and won a national STEM grant which will fund a science night.
Wendy Lederer, nominated by Liane Tel, has been an active PTA volunteer at North Street School for many years, starting as a yearbook photographer.  She then worked on Arts Education and Cultural Enrichment before joining the Executive Board as VP of Faculty Support and Planning. Last year she was one of three volunteers on nominating committee.
Mary Rose Malchow and Anne Vranos were nominated together by nominated together by GHS PTA Co-presidents Maria Merrill and Anne Pfetch. Anne and Mary Rose had reputations that preceded them, having overseen the North Mianus School Powow for several years.
The GHS PTA approched the two women before they even had children at GHS and asked them to plan the school fundraiser, which had not taken place for several years due to declining parent interest. They started from scratch to "Paint the Town Red."
Mary Rose and Anne were challenged with every aspect of planning the event from finding out how to apply for a liquor permit to how to mail out thousands of invitations. They pounded the pavement and forged relationships with local businesses to donate prizes and discount cocktails and hors d'oeuvres. They enlisted friends to decorate Richards, design invitations and run the silent auction. The event surpassed revenue projections by over 50 percent.
Reina Medrano was nominated by Hamilton Avenue School PTA president Catherine Fiorito-Brunetti.
Medrano has been the class parent for all of her three children's classes since they started at the school. She's been on the executive 4 years as VP of Volunteers and VP of Communication.
When they were shorthanded at the book fair, Reina came every day with her six month old.
Every Friday the school has a group of volunteers, and Brunetti said it is rare to not find Medrano there.
Medrano constantly finds new volunteers. Whether they speak English or Spanish, she makes them feel welcome. As a Spanish speaker, she has been instrumental recruiting Spanish speaking moms who otherwise might not feel comfortable.
See also:
Greenwich Schools PTA Council Essence Award Winners Shine at Havemeyer
PTAC 2016 Essence Awards Honor Nine Outstanding Greenwich Schools Volunteers
Who Said Volunteering is Thankless? PTAC Essence Awards Recognize Tireless Volunteers
Parent Volunteers Are the Essence of PTA in Greenwich 2015
---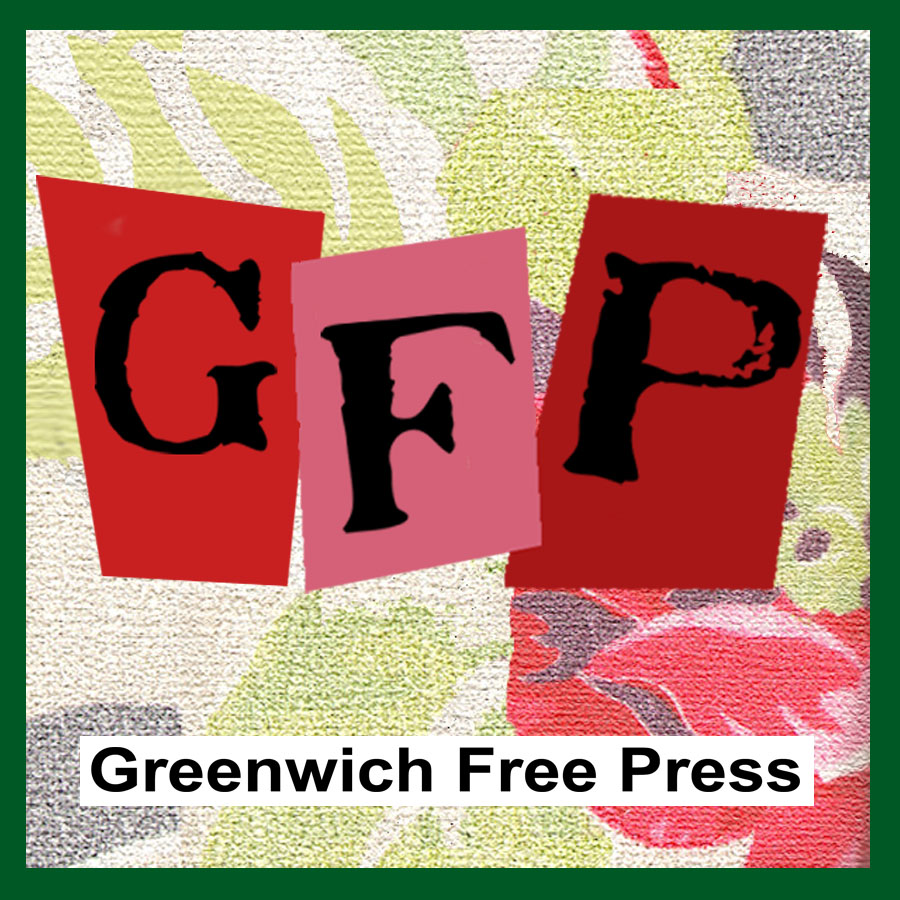 Email news tips to Greenwich Free Press editor [email protected]
Like us on Facebook
Twitter @GWCHFreePress