Greenwich Schools volunteers, families and friends gathered at Havemeyer to honor nominees for the 7th annual Essence Awards, including for the first time the addition of the Essence Lifetime Award.
The nominees are members of the PTA and have had a positive impact on the Greenwich Public Schools community for years.  Each nominee was recognized for their impact on the community.
Lori Woodring, who co-chaired the award committee with Cricket Dyment said the qualifications the committee sought included selflessness, ongoing involvement and willingness to be a team member. They also looked for volunteers who are good at motivating others and represent PTA values of collaboration, commitment, respect and integrity.
Patti Jomo, currently GHS PTA co-president, has previously served leadership positions at Riverside School and Eastern Middle School and served as secretary on the PTA Council. In addition, Jomo has taken on special projects including working on the redesign and implementation of the district's new website.
Jomo's nominator Nadine Longmuir described her as a dedicated volunteer who attends every Board of Education regular meeting, work session and Budget meeting. She is a diplomatic leader who always thoroughly thinks things through and works with the HS executive board. "She is a real team player who always there to help."
In addition to being a nominee, Jomo received the newly created PTA Council 2017 "Essence Lifetime Award for excellence in volunteerism.
Dyment said that this year Patti's youngest daughter will graduate from GHS, capping 16 years that Patti has put her heart and soul into the school community.
The 2017 PTA Council Essence award for excellence in volunteerism went to Meredith Vartuli, who was described by nominators as ambitious, selfless, fearless and willing to work hard to get the job done.
"Meredith has not only inspired volunteers, but has inspired our entire Essence award committee," said Cricket Dyment.
Former North Mianus School assistant principal Jen Bencivengo said, "With the sharpest whit and sense of humor of anyone I know, she takes personal challenges with her own health crisis in stride and dove into PTA leadership positions again and again."
David Rafferty and Cheryl Probst became co-chairs of the Greenwich High School Student Employment Service (SES) in 2014, after several years as volunteers. They were honored as a duo by the Essence committee.
Probst's and Rafferty's work is not limited to helping GHS students and local employers. SES jobs are open to students 14-25, and applicants don't have to live in Greenwich.  Further, SES does not close down their operation during summer.
"The continually changing workplace regulations mean the job is thankless and requires in depth knowledge of employment rules and regulations, as well as marketing skills, interpersonal management and coaching skills," nominators said.
Renee Jennings was nominated by the Eastern Middle School executive board.  She is currently a PTA co-president at Eastern Middle School.  She makes decisions for the long-term success of the PTA.  Her roles at EMS and ISD have included co-president, secretary, VP of communications, VP of volunteers, crisis team, afters chair and many more.
Ralph Mayo, the current principal at Eastern Middle School said, "Renee Jennings is one of the finest PTA presidents that I have ever had the pleasure of working with in my tenure at Eastern Middle School," he said, adding that Jennings is a perfectionist who is never quite satisfied with a finished product.
Melissa De Vries was nominated by Dina Murphy, co-president at Riverside School PTA. De Vries, currently the school's wellness chair,  started a fruit and veggie challenge, a program that allows students to sample a variety of healthy foods.  De Vries worked with the school nurse to make sure children with allergies were accounted for as well.
De Vries is also involved with the wellness committee at the PTA Council level.  Other schools have used her programs as models. She also organized a district wide survey to improve food options in school cafeterias.
Christine Jones volunteered to help at Hamilton Avenue School when her son started kindergarten.  Six years later, the school community will miss her constant presence because although she works full time, she has Friday's off, and volunteers at Hamilton Avenue School.
Jones helps when needed and recruits other parents to help as well.  She is responsible for a schedule that involves making copies, cutting papers and sharpening pencils to save time for the teachers. Her rules for the other parent volunteers are to be on time and to avoid making appointments or plans on Friday mornings.
Leading by example, Jones has not missed a Friday volunteering at the school for a full six years.
Christina Sogaard was nominated by the North Street School PTA who said she has volunteered for the mornings program, served as class parent, ALP grade rep and outreach buddy. Sogaard has set up and staffed an annual back to school picnic, and for many years has hosted a coffee for new families every fall.
Sogaard also volunteers for the school's international week and is known for serving up her native Danish dishes.
Clare Kilgallen was nominated by Katie Yu, co-president at Western Middle School.  Of Kilgallen, Yu said, "Claire has the ability to explain complex things in a way that is easily understood by all."
Kilgallen's nominator said she is looked to when people need help understanding a political body, a procedure or a clearly explained analysis of a situation.
"When not present, Clare is often behind the scenes analyzing documents or statements and pointing out discrepancies," Yu wrote in her nomination.   At New Lebanon Kilgallen organizes fund raisers and advocates for the school on the state level.
Chizuru Takita, a volunteer at Cos Cob School, came to Greenwich after a tsumani and earthquake in her home country of Japan, badly damaging her home and leaving behind dangerously high levels of radiation.
When her son began kindergarten, Ms. Takita began volunteering a few hours a week in the school's art room. From there she became a fixture in the art room, working with art teacher Susan Striker, and organizing the room from top to bottom.
Ms. Takita sets up materials for every lesson and cleans up when it's done. She translates directions to every newly arrived Japanese student. "Chizuru is truly selfless and hardworking, and a beautiful person inside and out….she even takes home the dirty t-shirts to wash."
Nadine Longmuir spent a total of 6 years on Cos Cob PTA board including a term as PTA president.
To the students at Cos cob School, Longmuir became known as the woman behind the camera, taking many photos over the years and making sure all students had the same number of photos in the yearbook.
Her nominators said, "There is no task too big or too small,  too mundane or to complex for Nadine. Regardless of where you may see her – helping in Cantor House, keeping the PTA display case in ship shame or in a PTA board meeting, her contributions are the same – thoughtful and effective."
---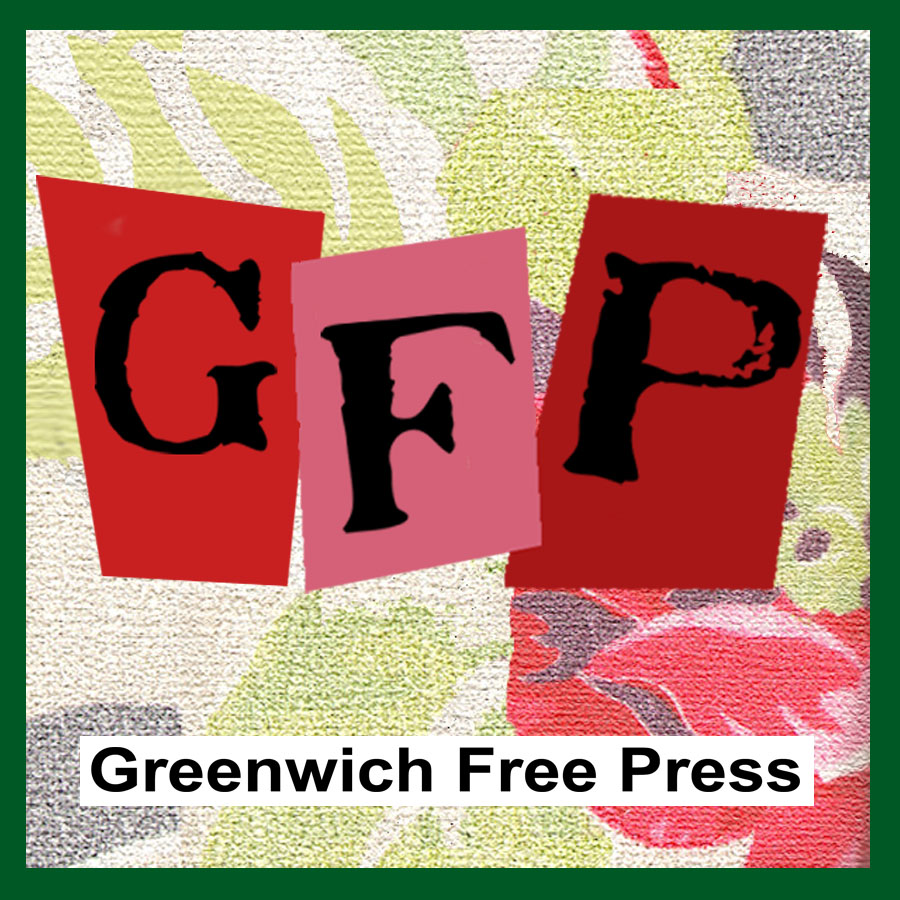 Email news tips to Greenwich Free Press editor [email protected]
Like us on Facebook
Twitter @GWCHFreePress