On Friday Greenwich High School senior athletes made one last stop in the gymnasium before they graduate and head off to college to play the sports they are passionate about.
"I'm so proud of them. These are outstanding kids and outstanding athletes who have decided to go on and play during their college years. We look forward to seeing how they compete in college," Lindine told reporters. "We had lots of success this year, championship teams, many individual accomplishments. There is such a tremendous tradition here at GHS. Every year you don't think one class will outdo the next, and then they find a way to get out there and accomplish great things."
---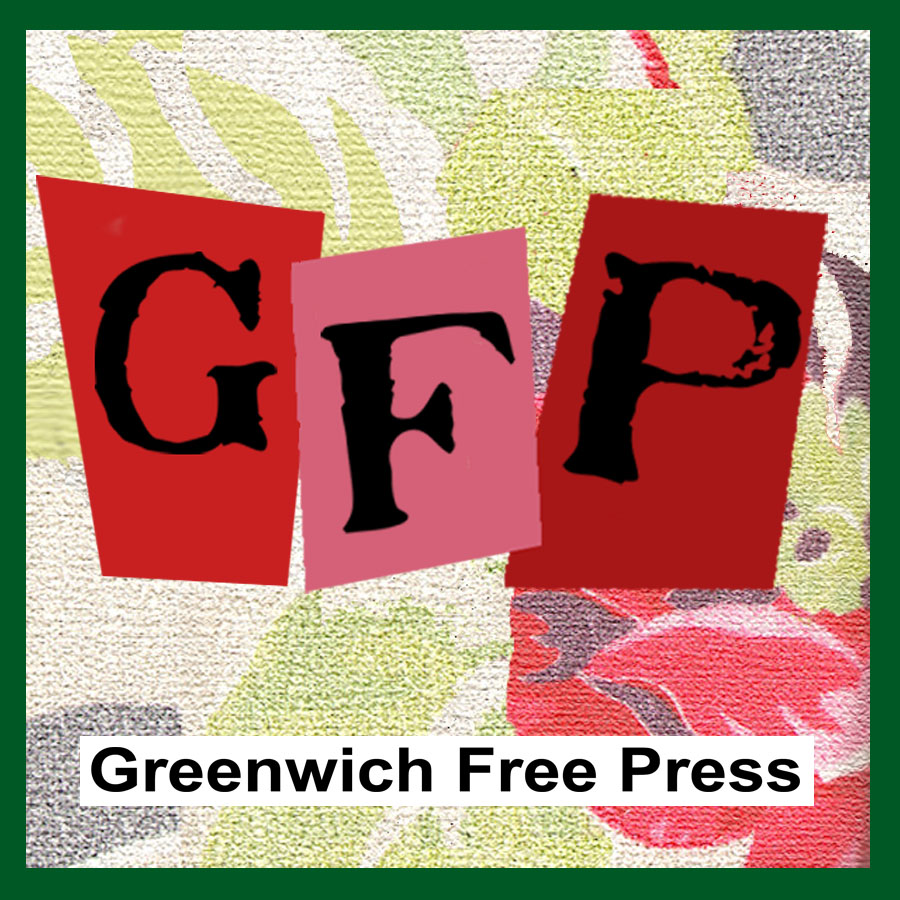 Subscribe to the daily Greenwich Free Press newsletter.
---
"They're not scholarship kids. They are mostly Division 2 and 3. Some are Division 1. There are 52 altogether."
About two dozen of the 52 student athletes who will play sports in college attended the noon event which included pizza.
"You have every opportunity to do well at Greenwich High School. You're not guaranteed. You have every opportunity, but you have to put the effort in." – Owen Bianchi, GHS class of 2019, headed to Johns Hopkins for Track
"I'm really excited. I think it will be a challenging but rewarding four years," said Lucy Koben, who is headed to Princeton in the fall.
Lucy, who rowed for a club team during high school, said, "I think the high school is extremely accommodating with absences and long hours that go into being a participant in a competitive sport and that was hugely beneficial to me."
Jackson Fretty said he looked forward to playing golf at Princeton. "Ever since I decided I was going to go there in late summer, I've been wanting to press the fast forward button. I got a chance to meet the team and have met the coach several times," he said. "They've built a small, tightly knit community of 11 guys. It's great to be part of a family like that. I'm extremely excited to play golf there."
Jackson said his father introduced him to golf when he was about 4. "I'm lucky that we're members of Greenwich Country Club and I'm blessed to play there my whole life. I met my coach there six years ago."
"The golf team here is a huge part of my life. Mr. Santilli is probably the closest thing I have to a second dad," Jackson said. "I've been with him since I was a freshman. The stuff he's done for me as a player – I'll always be indebted to him."
Daniel McDermott, who is headed to Brown to play water polo, said he expects the sport will be played at a higher level. "It will be another state of competitiveness and a different mindset. I think four out of five on the team are from California. It opens your eyes to a different set of people," he said. "I'm very excited. It's going to be so much fun."
"Greenwich High School has done a lot for me – in terms of academic, athletic and social preparation, and every possible way including social, and the size and scope of the high school and its diversity," said Owen Bianchi who is headed to Johns Hopkins for Track. "In addition to being exposed to so many different types of people, from different parts of the world and different parts of the country, and different socioeconomic backgrounds. I felt I had to bring everything I had. It makes you well prepared."
"It's going to be a good competitive opportunity," said Nolan Connerty, a member of the football team who is headed to Dickinson College in Carlisle, PA in the fall. "This senior year has been really special. It's been like playing with your best friends. The success helped make it that much more fun. It was a lot of hard work."
"We're really exited for Coach Marinelli," Nolan added, referring to this week's announcement by the head coach that he will become an a football analyst for Arizona. "We're sad to see him go but it's awesome for him and his career. The coaches here will step up and take his place. Gus hired coach Marinelli so we have all the faith in the world he'll find someone great."
Athletic Director Mr. Lindine said the interview process for a new head coach is underway.
GHS Class of 2019 student athletes who will play a sport in college:
Kyle Laufenberg – Iona College – Water Polo
Nicolas de la Sierra – Bucknell University – Water Polo
Daniel McDermott – Brown University – Water Polo
Timothy D'Agostino – Fordham University – Water Polo
Owen Bianchi – Johns Hopkins – Track
Gavin Muir – Dartmouth College – Football
Jacob Belmont – Salve Regina University – Football
Emilio Camou – Union College – Football
Tysen Comizio – University of Pennsylvania – Football
Nolan Connerty – Dickinson College – Football
Charlie Ducret – Trinity College – Football & Track and Field
Lance Large – Johns Hopkins University – Football
Ryan Raybuck – Saint Anselm College – Football
Toby Turnbull – Stonehill College – Football
Christopher Wint – Castleton University – Football
Jackson Fretty – Princeton University – Golf
Ben Ropiak – Gettysburg College – Golf
Lucy Koven – Princeton University – Crew
Jordan Numme – Boston College – Track and Field
Caroline Webb – University of Connecticut – Cross Country and Track & Field
Samantha Chabot – Johns Hopkins – Field Hockey
Isabel Wilkowski – Brown – Rowing
Stephan Todorovic – Boston College – Swimming
Anna Meurer – Massachusetts Institute of Technology – Crew
Allison Brea – Tufts – Swimming
Emily Warner – Claremont McKenna College – Swimming
Madeline Muldoon – University of Pennsylvania – Swimming/Diving
Sean Pratley – St lawrence – Baseball
Ian Colalucci – NYU – Baseball
Bridget Semenuk – University of Texas – Swimming
Michael Steinthal – Yale University – Crew
Peter Scott – MIT – Crew
Rodane McKenzie – Richmond, The American International University in London – Soccer
Paige Finneran – Vanderbilt – Lacrosse
Olivia Hoekman – Dickinson – Lacrosse
Olivia Caan – Johns Hopkins – Lacrosse
Grace Fahey – Davidson College – Lacrosse
Zoe Cass – Washington and Lee – Riding
Summit Gillespie – Temple University – Crew
Sloane Loveless – Cornell University – Lacrosse
Eleanor Dabney – Naval Academy – Crew
Natasha Neitzell – Princeton – Crew
Zoe Metalios – Columbia University – Field Hockey
John Feda – Bucknell – Lacrosse
Katie Large – University of Chicago – Lacrosse
Jennifer Kelly – Union – Lacrosse
Aidan Brock – National University of Ireland, Galway – Cross Country, Track & Field
Lara Varma – Drexel – Squash
Paige Sangston – Bard College – Soccer
Shiv Vaid – Oberline – Lacrosse
Barbara Malone – St Andrews, Scotland – Water Polo
Charles Grave – St Lawrence – Lacrosse
See also: GHS Football Head Coach Marinelli Departs for Collegiate Ranks