In August 2014, the American Academy of Pediatrics issued a "strong recommendation that middle and high schools delay the start of class to 8:30 am or later to combat sleep deprivation." The recommendation was endorsed by the NIH and CDC. That set the wheels of change in motion in Greenwich.
Part of the reasoning behind the recommendation* is that chronic sleep loss can manifest in many ways including depression. With all the focus on mental health of young people, many Greenwich parents are confounded that after embracing the science, the Superintendent last Thursday lost a sense of urgency and backtracked from his September 14 reference to "a very aggressive timeline."
"Anyone who says I'm dragging my heels on this is wrong," McKersie told Tony Savino during on Sept. 14. "Most superintendents aren't touching this."
On Nov. 5, the Superintendent called for two additional studies beyond a bus study: a study of stress and a study of results from districts that have changed the start time.
McKersie said that Fall '2017 would be the earliest time to implement a change. He suggested a recommendation be made in May 16, with a June '16 vote.
Many parents reacted with disappointment at the delay and call for additional studies at the Nov 5 Board of Ed meeting which coincided with a sendoff for outgoing members Peter  von Braun and AdrianaOspina.
What also stung was that McKersie delivered his recommendation without giving the BOE members time to review and consider, as he typically does.
His recommendation fell just two days after the town's municipal election. The two new members of the Board — strong supporters of changing start time who garnered the highest number of votes — weren't yet sworn in and sat quietly in the audience. Two of the six seated members balked at the deviation from procedure.
The next morning, on Nov. 6, Barbara O'Neill, was a guest on WGCH. She aid she will run to hold onto her position as chair of the board, and commented on the change in the school start timeline.
"We hadn't received the report before, we usually receive the report the Thursday before the Thursday meeting, so last night we just got it at the meeting, so there was no time to digest it. But I've always had the feeling we were never going to be able to anything this coming year. It would have just come too fast," she said.
As for the call for additional studies, she said, "I don't know how that's going to play out. And the comparison to other districts. Those two new things have been thrown into  the mix and I don't know if this (steering) committee will continue their work and and include the study of student stress. I don't know. …no vote will be taken for a while."
Mrs. O'Neill said Dr. McKersie would bring forward a new timeline this month. "And we will vote on the expansion of the scope of the committee," she said.
Phone calls and emails from parents to Greenwich Free Press have swelled since McKersie pushed back the timeline.
Some parents were willing to be quoted by name, but others were reluctant for fear of retribution directed toward their teens. Several mentioned that GHS teachers had been dismissive of changing start time, effectively quashing student activism.
One parent said that in accepting the science, but failing to act on it for 20 months, translates into a willingness to damage the kids mentally and physically and leaves the district open to possible legal implications.
"If you don't do anything it means you accept damaging the kids," he said. "What happens when there is a bad car accident or suicide and we find out the kid was surviving on 5 hours of sleep a night?"
Alexander Weindling, a parent of students at Dundee, Eastern and Greenwich High School said, "The science presented by the American Academy of Pediatrics leaves absolutely no excuse for procrastination or delay. It is as indisputable a health issue as cigarettes or seat belts, except its remediation so simple."
"There is nothing to study. There is only planning for implementation. There is ample time to execute a change for 2016 if the will of the people is respected as is the law." Weindling quoted Olin Miller: "If you want to make an easy job seem mighty hard, just keep putting off doing it."
Heidi Scharfman, whose daughter graduated GHS last spring said, "School is for the benefit of the kids.  A later start to the school day is in their best interest so we need to make it happen. It will inconvenience some people and cost money, but it  is a relatively simple way to improve mental and physical health and academic performance of GPS students.  We really can't afford not to do it.  It should have been done years ago."
Furthermore Scharfman objects to the need for a stress study. "Saying that we need to 'look at all of the causes of stress' first is a way to avoid doing something about the one thing that we know can improve the health of our students. We can look at and address other causes of stress after we fix the start time."
Scharfman said that those who argue that kids will simply stay up later if school starts later, aren't understanding teens circadian rhythms. "The point is that they ARE staying up later because their body clocks keep them up later.   They need to sleep longer in the morning because they naturally cannot fall asleep earlier.  It isn't possible for a parent to simply say 'Go to bed at 10 pm,'" she said.
A new petition on Move.On.org, was started by Amy Badini, Beth O'Donnell and Wheatleigh Dunham, picking up where Peter von Braun left off.
Back in August, Mr. von Braun, who was still a Board of Ed member at the time, started a petition in favor of a delayed start time at Greenwich High School.
The petition, which was on von Braun's candidate website, has been taken down.
The MoveOn.org petition for later School Start Times in Greenwich had 1158 signatures as of 8:30am on Thursday Nov. 19. The initial petition goal was 750 signatures, and it has been upped to 2,000.
Some of the comments left by petition signers are telling:

School start time is listed as a discussion item on the Nov. 19 Board of Education meeting agenda.
---
*American Academy of Pediatrics recommendation, Aug. 2014 Let Them Sleep: AAP Recommends Delaying Start Times of Middle and High Schools to Combat Teen Sleep Deprivation
See also:
Greenwich Schools Superintendent Start Time E.T.A: 2017-2018
Greenwich Schools Chief on Delayed GHS Start Time: "Very Aggressive" Timeline
BOE's Sherr: Start Time Steering Committee Members Need to Be Honest Brokers
School Start Time Forum: Parents Decry Scare Tactics, Warn Against Putting Budget over Teen Health
Board of Ed Sendoff to Peter von Braun and Adriana Ospina Includes an Empty Chair
Greenwich Election Results Include Board of Education Shakeup
"Start Later Greenwich" Group Announces BOE Candidate Report Card
Greenwich High School Students Organize for Change in Start Time
GHS Student Gov Leader Speaks out on Delayed Start Time at GHS
Petition Launch and Delayed School Start Time Rally at Town Hall on Aug. 17
---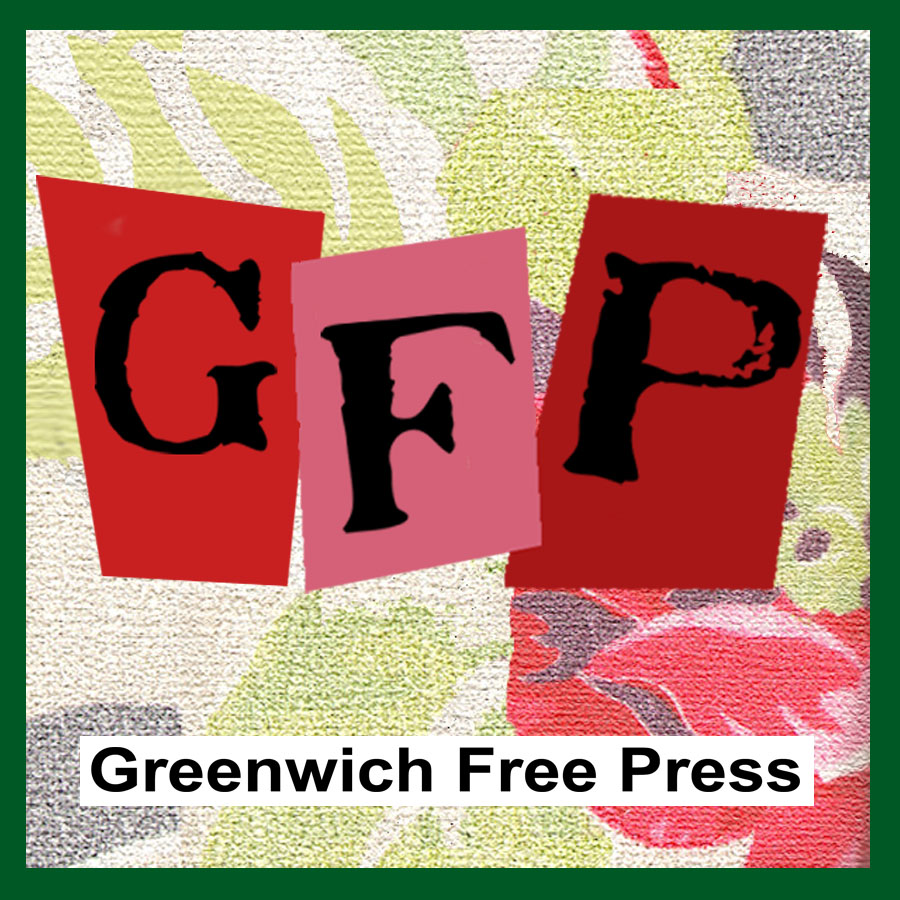 Email news tips to Greenwich Free Press editor [email protected]
Like us on Facebook
Twitter @GWCHFreePress