About 50 turned out for the first of four school start time forums on Tuesday night at Western Middle School. About two dozen parents spoke, including Board of Ed candidates Gaetane Francis, Anthony Lopez and Lauren Rabin.
Most of the session was dedicated to an open mic with a three minute limit per person, but the first 10 minutes were dedicated to Valerie Erde, who opened a chapter of Start School Later, a national 501(C)3.
"As the teenage body goes through puberty, its circadian rhythm essentially shifts three hours backward," Erde said, adding that Melatonin in teens is produced about 3 hours later in the sleep cycle than in children or adults. Erde said on average most teens only sleep about 6.75 hours on school nights, while  8-1/2 to 9-1/4 sleep per night is recommended.
A Steering Committee has been exploring optimal start times, and six start time options have been identified. Dr. McKersie gave a quick review of the six start time options including option 6, which is no change to the start times.
Lauren Rabin, Board of Ed candidate who serves on the town's social service board said her group had noticed that the three Title I schools all start earlier than the others, and would like to see all elementary schools start-time standardized. Rabin said she wanted to underscore the connection  of more sleep to mental health.
Options 1A and B feature swaps between start times of elementary, middle and high school existing starts. Options 2 A through E feature switching the entire district start time by at least 30 minutes. Option 3 is for flex start time and extended school day by one block at GHS, with students given the option of starting school one period later and ending later. Option 4 would only reflect a change in start time at GHS. Option 5 is the "recharge schedule," which means a once a week delayed start.  Option 6 is to maintain the existing start times across the board.
A total of 13 variables were reviewed including transportation. The total number of students eligible for school buses in Greenwich is 7,035, of which 2,830 are private school students (40%) and 4,205 in public school (60%). The cost per bus per year is $76,315 and the number of buses currently in use is 64. The additional buses required among the 6 options ranges from 0 to 48.
Dr. McKersie said 80% of public school staff commute to Greenwich, but, with a nod to Carol Sutton the GEA president, he said the teacher contracts do allow the possibility of time changes to start times. He also pointed out that a change to start time impacts before and after school activities, and, for example the 350 children who go to the Boys & Girls Club of Greenwich every day after school.
Dr. McKersie, who said the challenge is "logistics, not science," said that on Nov. 5 he will make his recommendation.
"We do a mini recharge going on now on Thursday mornings at GHS," McKersie said. "On Thursdays students start later in order to have advisors. I met with the student government today, and they asked, 'Why can't we do that on all days?'"
Amy Badini, who is a parent of teens and advises the Outreach Club at GHS weighed in on the six options. like others she objected to including Option 6, which is to make no change to school start times. Ms. Badini also objected to the option of a 1/2 hour change in start time. "It's like wearing your seat belt half the time," she said.
Greenwich dad, Glenn Wolff, who is a psychotherapist with a private practice in addition to working at the outpatient behavioral health clinic at Greenwich Hospital, described a situation that had just taken place earlier in the day.
Mr. Wolff said a conscientious teenage boy, "Straight A student, conscientious," coming to him "hysterically crying," and describing having had a math exam at 7:30 in the morning after having been up until 1:00am, saying I don't know what I'm going to do.
"We decided he should go down to the emergency room. He was expressing thoughts of killing himself," Mr. Wolff said of the decision he and the boy's parents made.
Mr. Wolff described his own child having stayed home the past few days after having been up to midnight studying and feeling dizzy and nauseous in the morning. Mr. Wolff asked the steering committee to, "I urge again the steering committee to do the right thing for our children and our families."
Greenwich father of three, Alexander Weindling, described the school start time change as a health issue."It's a health issue as much as the poisons we found under MISA. It's a health issue as much as we find Legionnaire's in the water servicing our children."
Mr. Weindling blasted Greenwich Time schools reporter, Paul Schott for his recent headline, Later Start Could Cost Millions.
"Paul Schott who is with us here from Greenwich Time scared us all," Mr. Weindling said, holding up a copy of the newspaper. "The last time I saw a headline like this, it was screaming about weapons of mass destruction. We lost enough boys over there with this kind of misinformation. This is not true."
Mr. Weindling said that to find out more about real costs for busing, there is a company that specializes in this type of study, and estimate the cost at roughly $15,000 and even offered to pay for the study on everyone's behalf. He said the study can be downloaded from  the website StartLaterGreenwich. 
"Do what Woodward and Bernstein did by reporting the truth," Mr. Weindling said to the schools reporter.
GHS junior Amelia Hurst said that she thought more students might have turned out for the forum, but PSAT's were the following morning. In her red Start Later Greenwich t-shirt, she said, "Since I started GHS, my attendance record is not as perfect as it used to be and it has effected my grades." She also mentioned that in the first block at GHS, a lot of students fall asleep. "What is the point of being in school if you're not actually learning anything?" she asked.
"When we start school speaks to our values as a community," said local Clinical Psychologist Dr. Beth O'Donnell who had a teen at GHS. "To say that we believe the sciene but that we can't act upon it or that it is too expensive is a cop out. I think the Board of Ed should fight for this with the BET… Expense or no expense, let's take care of our children."
"The teen patients who come to my office come because they are at or near a breaking point, overwhelmed by school demands and running on insufficient sleep," Dr. O'Donnell said.
On the topic of added expense for school buses, Alison Kural said the previous night at the Headmaster forum, Dr. Winters had mentioned that at GHS there is consideration of plans for a new fitness center and a new stadium. "Five minutes later he said we might not be the money for the school start time change," Kural said.
Kural said she became interested in start times during lunchtime conversations at work with Wilton parents. She said those parents reported their teens' immediate benefits following that district's switch to a later start time. She said one of the parents was "a real sports guy adamant against the change in start time." After 11 years, she asked his thoughts. "He said that at times there were minor inconveniences for a very small percentage of kids, but the upside for the entire school was huge."
Gaetane Francis, who is also running for Board of Education, said the busing issue is real, and a bus consultant should be brought in. Dr. Francis said she strongly supports a later start time for Greenwich teenagers, and would prefer  no child goes to or comes home from school in the dark. She added that she opposes any start time before 8:00am.
Sree Vaid, whose husband Dr. Vaid has testified in favor of delayed start time at public Board of Ed hearings, described how her five-year-old tries to wake up her 14-year old in the morning. "He doesn't eat his breakfast. She does," Mrs. Vaid said.
Dan Goodman remarked on the crowd. "It's remarkable that the entire community present came out here in favor of the delayed school start time," he said. "We need urgency and we need leadership."
Board of Ed candidate Anthony Lopez said he is passionate about narrowing the achievement gap, and, "If this is a tool, I'm all for it." Mr. Lopez who previously worked as a dean at a K-8 charter school in Bridgeport described how a strategy frequently deployed when there was violence or acting out was, "We let them sleep it off. Then it was a totally different child."
Gina Ferrano, who has two children at Western Middle School, and is actively engaged in the community, said she had moved to Greenwich after starting school in Port Chester at 8:30am, and had difficulty adjusting to the earlier start time. She described seeing children at the bus stop at 6:50am in Greenwich. "There's not even a car on the road yet," she said.
The time table going forward includes 3 additional open forums.
Oct 21, 7:00pm at Eastern Middle School
Oct 23 9:00am at North Street School
Oct 28 (Spanish) at GHS Room 900 at 7pm
On Nov. 5 Dr. McKersie will make his recommendation.
See also:
Greenwich Schools Chief on Delayed GHS Start Time: "Very Aggressive" Timeline
GHS Student Gov Leader Speaks out on Delayed Start Time at GHS
Delayed GHS Start Time? Sleep Deprived-Students Nap While They Wait.
---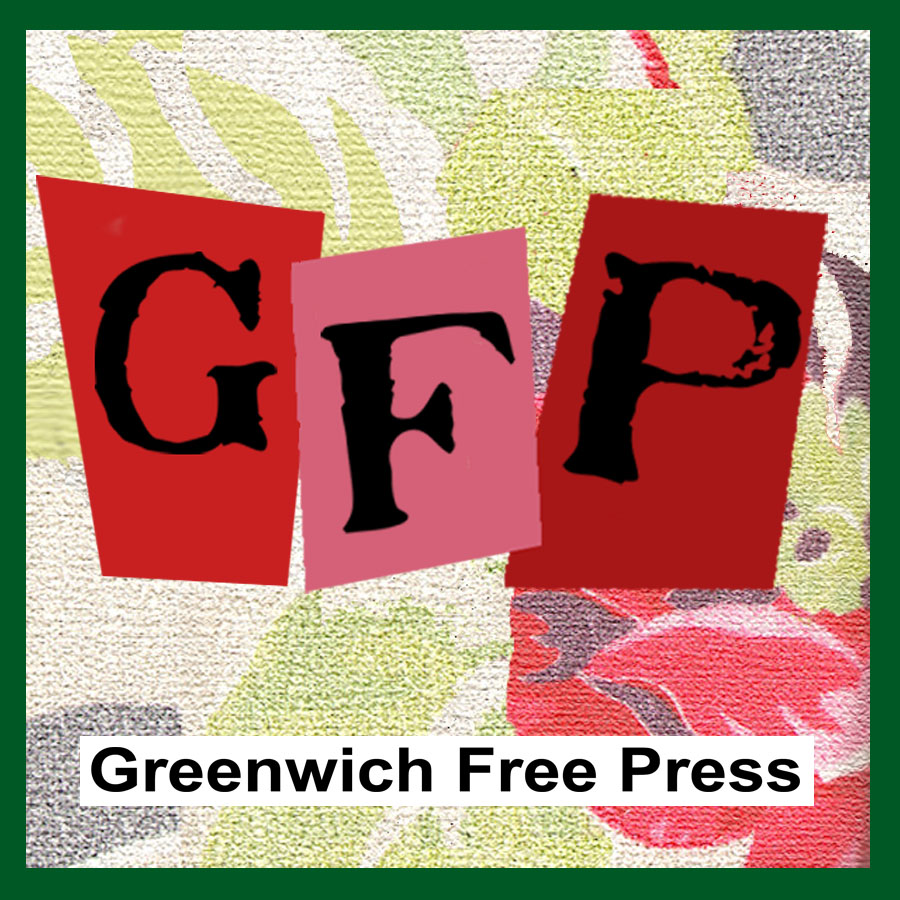 Email news tips to Greenwich Free Press editor [email protected]
Like us on Facebook
Twitter @GWCHFreePress