Sergeant Michael O'Connor, 59, who has been with Greenwich Police Dept over 33 years and will retire on July 31, worked on patrol on Thursday with all three of his sons – William, Michael Jr, and Patrick – who followed him into law enforcement.
All four O'Connor's shared a shift, a first in Greenwich, and likely beyond. Mike Senior said that the foursome working the same shift was not a coincidence. He thought it would be a fun way to end his full time career. 
"It's not unusual in  Greenwich to have a father-son team," said Chief Heavey. "Or to have two sons in the department, like Frank Kelly."
"But to have three sons in the police department is unique," Heavey continued, adding that Sergeant O'Connor's sons will also outrank him in seniority when he retires and becomes a part time special officer.
"I tried to help a lot of people. Put the bad guys in jail. Help the people when we can help. Be fair. I always treated people the way I wanted to be treated." – Mike O'Connor Sr
There was one moment in 2016 when a 4-year-old boy went missing on Lake Avenue, Patrick recalled all four of O'Connors working in tandem.
"It was cool to have all our minds together on the same call. We were all working together. I'm following him with a medical bag on my back as Mike was 20 ft away as a helicopter was above us," he said.
Mike Sr recalled when his son Mike got into a foot chase with David Byers, aka "the Beefcake Bandit" through the woods.
"Here's my first baby running through the woods after a potentially armed adversary," he recalled. "I can't sit there and worry about that, and my wife tries not to and goes crazy. They are all very active patrol officers. You just have to trust that with all their training they'll do the right thing and be careful."
Sergeant O'Connor, who has lived in Greenwich for 56 of his 59 years, started out as a volunteer fire fighter in Cos Cob 1976, and met his wife Mary Ann in 1984 through the volunteer ambulance corps.
He spent most of his career as a patrol officer before becoming part of the marine division where he was supervisor for the past 6 years.
As part of the Greenwich Police Dept, Chief Heavey said O'Connor saved many lives, made many criminal arrests, and had a file thick with awards and accomplishments.
But beyond all those accolades, Heavey said Sergeant O'Connor's legacy will include the careers of his three sons, Michael Junior, William and Patrick, all police officers on the Greenwich Police force.
During their shift together on Thursday, a first since Sergeant O'Connor said it's not appropriate to supervise one's own children, the event required two patrol cars.
As of mid day they said they had not arrested anyone yet, but had stopped a car whose owner had an active arrest warrant. Sergeant O'Connor said the woman driving was not the owner of the car, but they would follow up.

---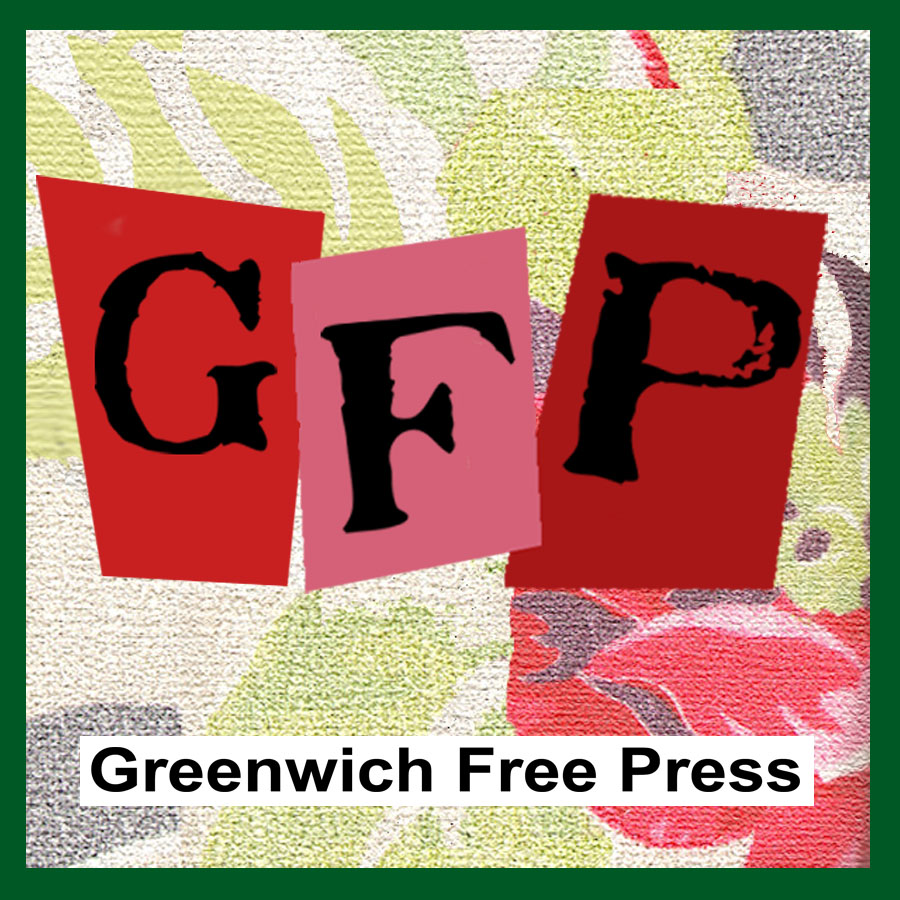 Subscribe to the daily Greenwich Free Press newsletter.
---
"For me it's bitter sweet," Sergeant O'Connor said of his retirement, adding that might be tougher to say goodbye if say, he was moving to Florida.
He said the transition will be smooth since he will become a special officer and will remain in the area close to friends and family.
Sergeant O'Connor said that of his three sons, he always knew Patrick, his youngest, now 28, would become a police officer.
"The kids would always dressed up in costumes, in uniforms, and Patrick always talked about being  a soldier or police officer," he said. "I knew he was destined and would be the first. Billy followed Patrick through the college degree process. But Mike was in business working in Norwalk and never talked about being a police officer, until one day I walked in the back door and my wife Mary Ann said there was something he wanted to talk to me about. I figured he was in trouble. But it was that he was going to take the test."
"Even when Mike mentioned he wanted to become a police officer, we spent a couple months talking about the pros and cos," he recalled. "They saw what I did for work and the difficulties of raising a family."
"I'm very proud," O'Connor said, fighting back some emotion. "It's a little difficult to talk sometimes, but I'm very proud of them."
When Patrick said his biggest lesson he took from his father's example was to have integrity, Mike Sr wiped his eyes. "We're a very close family. They make me proud in general. They're good boys and they always stayed out of trouble."
"He always said, when you're dealing with the public, it's all about being honest, to your supervisors and your peers," Patrick explained. "He said once your name is tarnished, or your reputation is spoiled, you have no credibility. That's something I tell younger officers. Always be honest and do the right thing."
The O'Connor family has a long history of service to the town. Not only are Michael Sr's three sons all part of the Greenwich Police Department, but his wife is a nurse at Greenwich High School, and Lauren, Patrick's wife, works in the Police Chief's office as an executive assistant.
"So there's five O'Connor's, technically, at the department," Chief Heavey joked.
Patrick transferred to Greenwich Police Dept from Naugatuck Police Dept and Billy transferred down from Old Saybrook, a town where Chief Heavey joked that he drives extra slowly through.
"I've stayed out of their careers as best as I can and try not to interfere," Mike Sr said.
In 2014 Mike Jr was sworn in. On Thursday morning he said he had grown up around police and attended softball games, police picnics and outings as a boy.
"Personally what drew me was the sense of family. Even guys we're working with now, we knew when they were younger officers. And the uniqueness of the job –  it's challenging but it's rewarding," Mike Jr said.
Patrick said his memories included his father was coming home from work, driving up the driveway in a royal blue Crown Victoria.
"A lot of the time we saw him was when he was on duty," Patrick recalled. "All my memories are of him in uniform pulling up in a cruiser. We'd always be waiting on the back porch to see dad….Seeing that, you idolize that. I could never imagine working behind a desk."
Next, Patrick was sworn in in 2016. And in 2018 William was sworn in.
Mike Senior said he'd told his sons to go take the test and take the first job they're offered.
"That's the smartest thing to do. When Patrick got the offer from Naugatuck, I told him don't wait for Greenwich. It might never come up."
He said for his sons an advantage of working in the Greenwich Police Dept is not only being together, but since there are 154 members of the department, there are more opportunities for advancement than on a smaller force.
Last summer Patrick said he and his wife Lauren headed to Greenwich Animal Control to see about adopting a kitten. The wound up adding a 130 lb mastiff type dog to their household, making a total of three dogs when they adopted "Henry" a dog that had been involved in an animal cruelty incident.