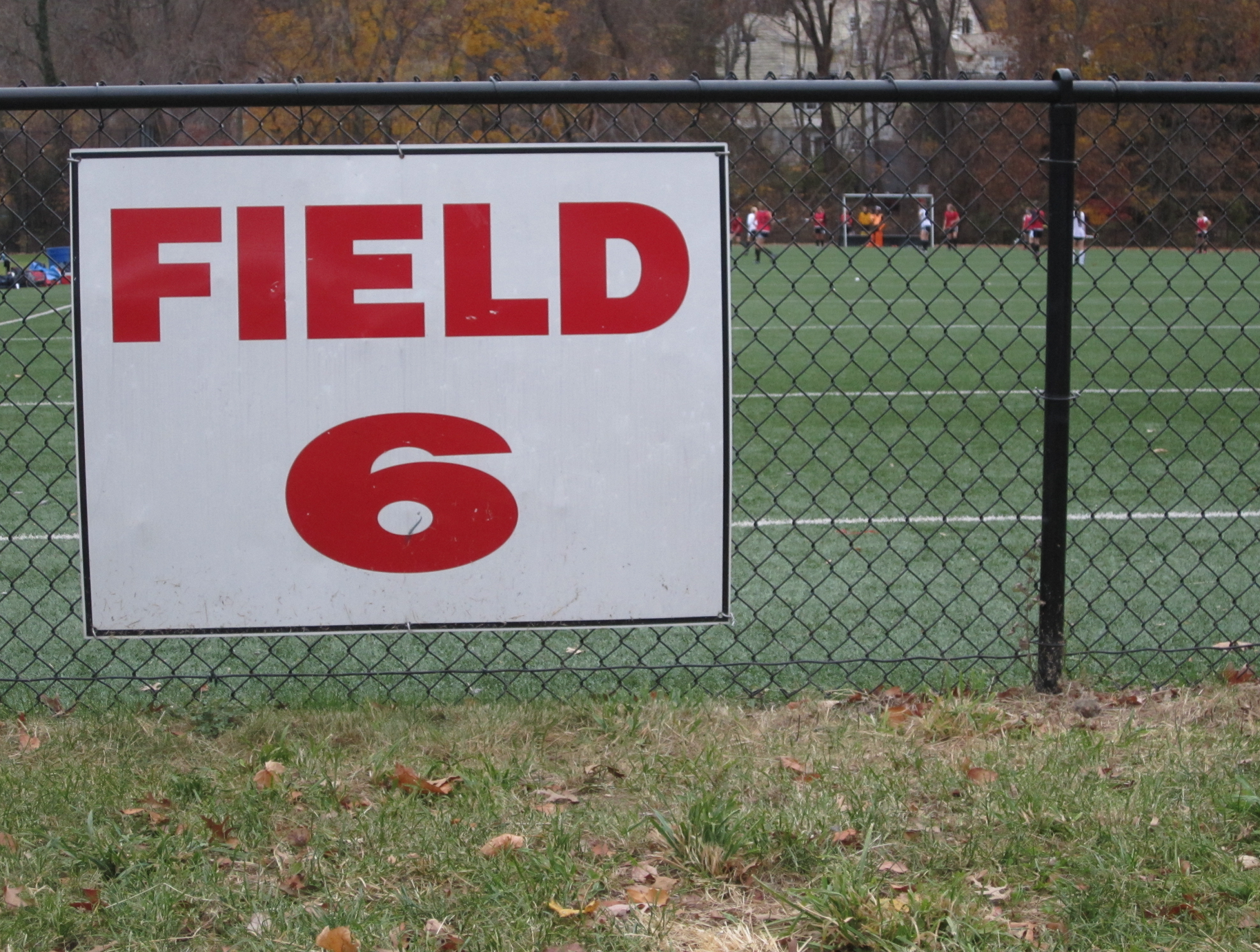 Last Friday morning Board of Education chair Peter Bernstein did a debrief on WGCH of the previous night's BOE work session, which focused on field conditions at GHS and middle schools, and how to earmark $300,000 out of $2.3 million for school field improvements.
In the context of the town's budget process, the BOE, who had sat through a grueling 10-hour session with the Board of Estimate and Taxation (BET) last week, were told to firm up their ask for improving fields.
Initially as part of his capital budget First Selectman Peter Tesei put in for $2.3 million from the BET to replace the turf on fields 6 and 7 at Greenwich High School as they have reached the end of their warranty after 8 years.
The $2.3 million included $300,000 for a feasibility study for turfing one of the three middle school fields. Western Middle School is not up for consideration because it is mostly fenced off due to contamination, leaving CMS and EMS in the BOE's crosshairs.
During budget hearings, well organized neighbors of EMS and CMS spoke out in objection to turfing either of those fields.
On Friday morning, Bernstein noted that many of the town's natural grass fields are not in great shape, lack proper drainage, and, as mentioned, in the case of Western Middle School, need remediation.
The town's existing shortage of fields has been exacerbated this year by the change in school start time last fall which deprived athletes of an hour of daylight to play and practice.
For a time, Parks & Rec director Joe Siciliano said he hoped to ease the shortage by turfing Teufel field in Byram Park, which is already illuminated and has permission to use them until 10:00pm, but concerns about arsenic arose.
A major component of the town's organic program is overseeding of athletic fields, which is done at least twice, sometimes three times a year, including baseball infields and perimeters.  The town's organic program is both labor and material intensive, but, according to Bruce Spaman, it works.
That said, the fields take a beating and don't drain properly.
And, the GHS football team, which found itself traveling to New Canaan after playing a home game in pitch darkness last fall, don't want to play on real grass. They want to practice on turf because they compete on turf.
Last Friday on WGCH, the first selectman elaborated on what it would mean to improve a middle school grass field.
He said there had been confusion about the meaning of an 'engineered grass field.'
That was a reference to last Monday's hearing, where neighbors of CMS and EMS expressed concerns about "engineered grass" that is "Roundup ready." That is a reference to genetically modified (GMO) grass, engineered to withstand applications of glyphosate, the controversial main ingredient in Monsanto's Roundup weedkiller.
"We talked talked about 'engineered grass fields,'" Tesei said on Friday. "People asked what that means. As I understand it, listening to people in Parks, it would be improving the quality of existing fields by redoing them with natural material – with sand, loam, putting in drainage and properly allowing for water to run off into storm detentions, so that there is greater playability."
Tesei said the whole point of the $300,000 is to explore turfing a field versus creating an engineered grass field.
"We don't know what that would cost, but this money gives us the ability to know that," he said. "It  gives us another option on the menu."
Tesei said that that Parks & Rec maintains the fields at public schools, but ultimately the schools are responsible for the care, custody and control of their properties.
For his part, Bernstein said the BOE is aware they need to provide the BET with clear direction on "what field and what it is we'd like to see done."
Moreover, he said that if it is not possible to fix a middle  school immediately, they would need to anticipate costs to transport students to rented fields. The district has rented the turf field at Cos Cob Park.
Bernstein said there are 26,000 hours of fields use scheduled a year, and that according to Parks & Rec, another 6,000 hours are needed.
"This is a town issue, not just a school issue," Bernstein said. "There's just not enough fields for student usage."
Bernstein said the BOE will resume the discussion at their Feb 22 meeting, and vote on which field to improve. That would be just in time for the BET who meet on Feb 23.
See also:
At Budget Presentation Residents Wonder, What is an Engineered Natural Grass Field?
At Special Meeting Regarding Cardinal Field, Group Mulls Options
Environmental Testing Continues at GHS, Along with Cardinal Field Feasibility Study
Temporary Lights at Central Middle School Denied by Planning & Zoning
At CIP Hearing, Residents Implore Town Not to Turf Fields at Eastern or Central Middle School
Neighbors Slam BOE Proposal for Temporary Lighting on CMS Field; P&Z Says Come Back with More Details 
GHS Cardinal Stadium Lighting Upgrades and Deed Restrictions Leave Greenwich Hamstrung. Again. 
Selectmen Bless Temporary Field Lighting at Central Middle School for GHS Sports Practices
Parks & Rec Fields Update: Swinging in the Wind on Three Fields on West Side of Town