Five new firefighters were sworn in at the Greenwich Fire Department on Friday morning. The formal ceremony was held inside the fire department's garage where the fire trucks are kept.
Recent swearing in ceremonies have taken place at Greenwich Town Hall. So in light of the change in scenery, speakers highlighted the Greenwich Fire Dept facilities.
"We've recently moved into this building after about a decade…We're very proud of it," said Greenwich Fire Chief Peter Siecienski. He even encouraged visitors to take a tour.
"We take great pride in our fire department and in our new facility here," said First Selectman Peter Tesei.
The opening statements were also not devoid of praise for the work that the fire department has done for the town.
"I can assure the family members that are here today that your loved ones are joining one of the premiere fire departments in the country," Tesei said.
"It's no surprise that the fire department consistently ranks at the top of the town of Greenwich satisfaction surveys. Our firefighters are the best that there possibly is," said Siecienski.
The new recruits were chosen out of the 20 candidates who applied. They are joining the fire department following the retirements of Fire Marshal Shawn McDonnell, Lieutenant Jim Freebairn, Firefighter Rick Magalnick, Firefighter Ray Little and Firefighter Rick Petrizzi.
Siecienski said that these positions were critical to fill, and that although the GFD has "lost a great deal of talent and expertise," the new recruits are the "cream of the crop."
"They enter seamlessly in this department. They're exceptional," he said.
Siecienski also said that team work was an important aspect of the job.
"Unlike any other profession, firefighters do this job as a team. They work as a team and while they're off duty they take care of each other. You won't find any other group of closer individuals in your lifetime," he said.
Assistant Fire Chief Robert Kick said that he was looking forward to working with all five recruits.
"I'm not concerned with their skill levels because they'll learn skills up in the [Windsor Locks] fire academy. I was more concerned about their personalities and about fitting in with the group. Team work is vital to this kind of field, and all of their personalities fit well with the team here," he said.
Tesei praised Greenwich's fire department for their dedication.
"The men and women who serve this town in our fire services are dedicated, they take care of one another and they truly are a family," he said.
Kick introduced each new member of the fire department with a short biography. Then Selectman Tesei, who serves as the town's Fire and Police Commissioner, conducted a swearing in of Connor Johnson, Stephen Brennan, Peter Purcell, Nicholas Salvador and Brian Stevens.
Connor Johnson earned a Bachelor's in Fire Science and Administration from UNH. He was a former firefighter in Cromwell, Connecticut and a volunteer firefighter in Harwinton, Connecticut for ten years. Johnson was joined by his parents, brother and girlfriend.
"This has been a long time coming. The Greenwich Fire Department is a model department and I'm happy to be here," said Johnson.
Stephen Brennan earned a Master's Degree in Criminal Justice from Boston University and a Bachelor's Degree in management from Central Connecticut State University. He is a 22-year veteran of the Wilton Police Department, retiring as a Lieutenant. He is also an eight-year member of Trumbull Center Volunteer Fire Company. Brennan was joined by his parents, wife and son.
"This has been my life long dream. The Greenwich Fire Department has an incredible reputation," he said.
Peter Purcell is a Greenwich High School graduate of the class of 2003. He was part of the
National Guard for eight years, and deployed to Afghanistan in 2012. He is also a certified EMT. Purcell was joined by his wife, mother, father-in-law and two sisters.
"I've always wanted to give back to the community," he said about joining the department.
Nicholas Salvador volunteered for the Somers Fire Department, and is a certified EMT. Salvador's parents and siblings joined him at the ceremony.
"Growing up my dad and uncle were firefighters. As soon as I turned 16, I started to volunteer as a firefighter," he said. "There's a sense of brotherhood here."
Brian Stevens was a volunteer firefighter in Seymour, Connecticut for the past seven years.
"I've always been interested in serving the public. I found myself wanting to do that as a career and it just so happened that the best department was hiring," he said.
Stevens previously worked as a plumber, and is also a certified EMT. His parents and girlfriend joined him at Friday's ceremony.
---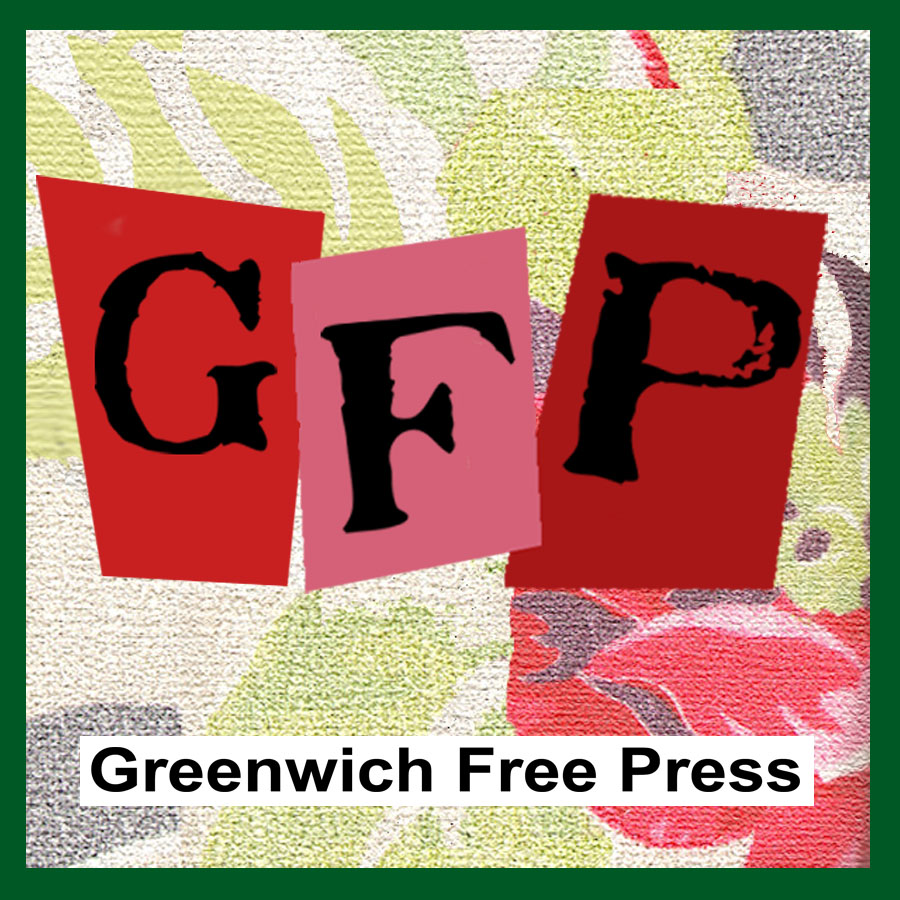 Email news tips to Greenwich Free Press editor [email protected]
Like us on Facebook
Twitter @GWCHFreePress
Subscribe to the daily Greenwich Free Press newsletter