On Wednesday, Peter Bernstein had his day in court.
Actually, it was the first of what Judge Edward Karazin, Jr. decided would be two days in Stamford Superior Court.
Not everyone had finished testifying by the end of the day.
Mr. Bernstein, who sought an injunction against Jason Auerbach, Peter Sherr and Randall Smith for allegedly depriving him of his right to collect signatures to petition his way onto the ballot to renew his spot on the Board of Education after being passed over for endorsement by the Republican Town Committee, testified first.
Bernstein explained to the judge that there is a set number of signatures he must collect (637, which represents 5% of registered Republicans) and a short timeline to get it done.
Bernstein said because some signatures may be invalidated if they are ineligible or if the signer is not a registered Republican, he was unsure as to whether he attained 637 by the Wednesday 4:00pm deadline, which came and went during Wednesday's hearing.
Bernstein, who works full time as an attorney himself, said he had to target venues with the most potential registered voters during the brief window he had to collect signatures.
Key venues included train stations, the dump, and the beach at Tod's Point, though he also went door-to-door, and visited Acme supermarket and Greenwich Library.
He said that the defendants had interfered with his efforts and those of his certified signature collectors.
Asked whether he reported the alleged behavior of defendants Mr. Sherr, Mr. Auerbach and Mr. Smith to authorities, Mr. Bernstein said that yes, indeed he had contacted Patrick Collins, superintendent of the dump after incidents there on the 29th, and had spoken to Greenwich Police who subsequently had units add the train stations to their patrols.
Also, Bernstein said he complained to RTC chair Steve Walko, who subsequently issued a statement to members that read in part, "We, the officers of the RTC, do not condone any obstruction to one's right to have their name appear on the ballot. …no one has the right to impede their access to obtain the necessary signatures. Any such attempts are simply wrong and not in keeping with the virtues of democracy."
Carmella Budkins, Greenwich Town Clerk, who was named in the injunction along with Republican Registrar Fred DeCaro, said neither she nor Mr. DeCaro could legally extend the deadline for signature collecting for Mr. Bernstein.
Ms. Budkins said if Mr. Bernstein did not achieve 637 signatures by the deadline, he would be disqualified.
Mr. Bernstein said he began circulating his petition on Friday, July 28, and took the day off work to do so.
That evening, he said he spotted Mr. Auerbach get on his cell phone and begin to follow him at the beach.
"And he started to interject on my conversations," Bernstein said. "I asked him to leave me alone and not interrupt my conversations."
Bernstein said he walked the beach for about 50 minutes. "I'd approach people and Jason would approach at the same time."
Bernstein said the next day at the dump, Saturday, July 29, there were seven adults accompanied by children and they began interrupting his conversations with voters and the conversations of those collecting signatures for him.
"Did he interrupt your conversations (at the dump)?" Mr. Bernstein was asked. "Absolutely," he replied.
"They interrupted and said, 'He is not for charter change,'" Bernstein said. "They had people following me with signs. We had voters throwing up their hands and walking away."
"They were close, face-to-face interactions," Bernstein continued. "They came into my personal space. It was physically imposing. They put themselves between us – they came between us."
"When I approached people, they would say, 'I just signed,'" Bernstein said, referring to the defendants' petition on charter change.
Also, he said he heard the defendants ask residents whether they were registered Republicans, though the charter change petition is not limited to registered Republicans.
"So, when I approached them afterward, they said they were confused, or said that they had already signed," Bernstein said.
On July 30, a sunny day the beach was packed due to the Sandblast sand sculpture contest, Bernstein said when he arrived he saw Mr. Auerbach and others.
"After I was asked not to circulate the petition by the caretaker, they stayed close to me all day to keep an eye on me not collecting signatures. …I lost the day collecting signatures," he said, adding that after the beach visit he went to the supermarket but did not have much success.
On July 31, Bernstein he said he went to Riverside train station, a different venue to petition than the one he had publicized.
Still, he said, within five minutes Mr. Auerbach and and Mr. Smith turned up and stationed themselves at the top of the stairs and bottom of the stairs where most commuters funnel through.
"I could not get to people," he said. "I had to wait for him to talk to them first and they they said they'd already signed the petition or were confused by 'dueling petitions.'"
"There is no charter change issue before the Board of Selectmen," Bernstein said. "There is a committee, but nothing before the Board of Selectmen or the RTM. There is no pressing need for a petition."
"They did it to distract and confuse voters," Bernstein said.
Three certified petition collectors testified as to the interruptions and interference: Kathleen (Katie) Yu, John O'Neill and Clare Kilgallen.
Also, Jan Goossens testified that he had arrived at the dump between 10:30am and 11:30am on July 29 and had been approached by Randall Smith.
"I get out of my car and hear Mr. O'Neill asking, 'Are you a registered Republican?' Then I see Mr. Bernstein and wonder why does he need signatures. He's already on the BOE."
Goossens said that when he finally understood the situation, he said, 'Of course I'll sign.'
"Then Mr. Smith came over, in an intimidating fashion, he explains to me about the charter change," Goossens said, adding that he was "kind of annoyed."
"I told him, 'You failed to tell me this serves your purpose. I'm not going to vote for you.' But he wouldn't let go. I got so mad he didn't disclose his motives."
Katie Yu described arriving at the dump on Saturday morning to collect signatures. "A car would pull up and we'd try to speak, but Mr. Auerbach and Mr. Smith would come right behind us and they would interrupt our conversations we were having, asking, 'Would you like to hear the other side of the story?'"
"A lot of them would throw their hands up and walk away," Ms. Yu said of the residents. "It happened a lot. People appeared confused and it became anxiety filled, so they'd walk away and say, 'I don't want to be involved.'"
Citing one of 13 photos taken by Mr. Bernstein submitted as evidence, Mr. Cassone asked Ms. Yu if the stance taken by Mr. Auerbach in one photo in which his hands were behind his back was an "intrusive pose"?
Ms. Yu said that the pose was not intrusive, but his standing so close behind her felt intrusive.
Mr. O'Neill said, "They'd interrupt me at the dump. People would say, 'I don't want to be involved in this dispute.'"
O'Neill said that during his three-and-a-half hours at the dump, about two or three dozen times people declined to sign the petition, and that about half of the time he talked to potential signers, that the defendants interrupted his conversations.
Clare Kilgallen testified that while people may have lied or just been being polite, the people who did not sign the petition at the dump Saturday morning demurred because they were either Democrats or were not registered, and therefore ineligible to sign.
Kilgallen, who will be Treasurer for Mr. Bernstein's campaign if he wins a spot on the ballot, said she had gone to the dump and gone door to door to collect signatures.
At the dump Saturday morning, she'd been surprised to see other people there. "At least seven people were there with a different petition," she recalled.
"I was about to start to collect signatures when I observed Ms. Yu being interrupted by Mr. Smith and Mr. Auerbach before I got going. She was interrupted at various interactions – easily a dozen times."
"I heard Mr. Auerbach and Mr. Smith say in a raised voice, 'Before you sign that, do you want to hear the other side of the story?'" Kilgallen recalled.
She said that rather than mimic the defendants' "antics" she instead gave people a chance to "take a breath of two" after their conversations with Mr. Sherr, Mr. Auerbach and Mr. Smith before approaching them.
Ultimately, Kilgallen said she moved away from the recycling area and headed to the trash area, but was followed by Mr. Auerbach.
"Given the antics that were taking place, I did not want to add to the nonsense," she said.
After the low yield at the dump, Kilgallen said she headed to Acme supermarket and that's where Greenwich First Selectman Peter Tesei signed the petition for Mr. Bernstein.
Kilgallen said that she only obtained 10 signatures at the dump.
"It was unproductive," she said, adding that overall, she's gotten 100 signatures.
Ben Bianco, one of the two attorneys for the defendants, argued that as far as Connecticut law, the plaintiff did not have a claim.
He said his clients had lawfully been petitioning on an issue that has been circulating in Greenwich for two and a half years: charter change.
The other attorney for the defendants, Tom Cassone, said that all the alleged conduct by the defendants is legally protected speech.
"There is no indication of physicality," he said, though he did describe his clients' behaviors as "obnoxious."
---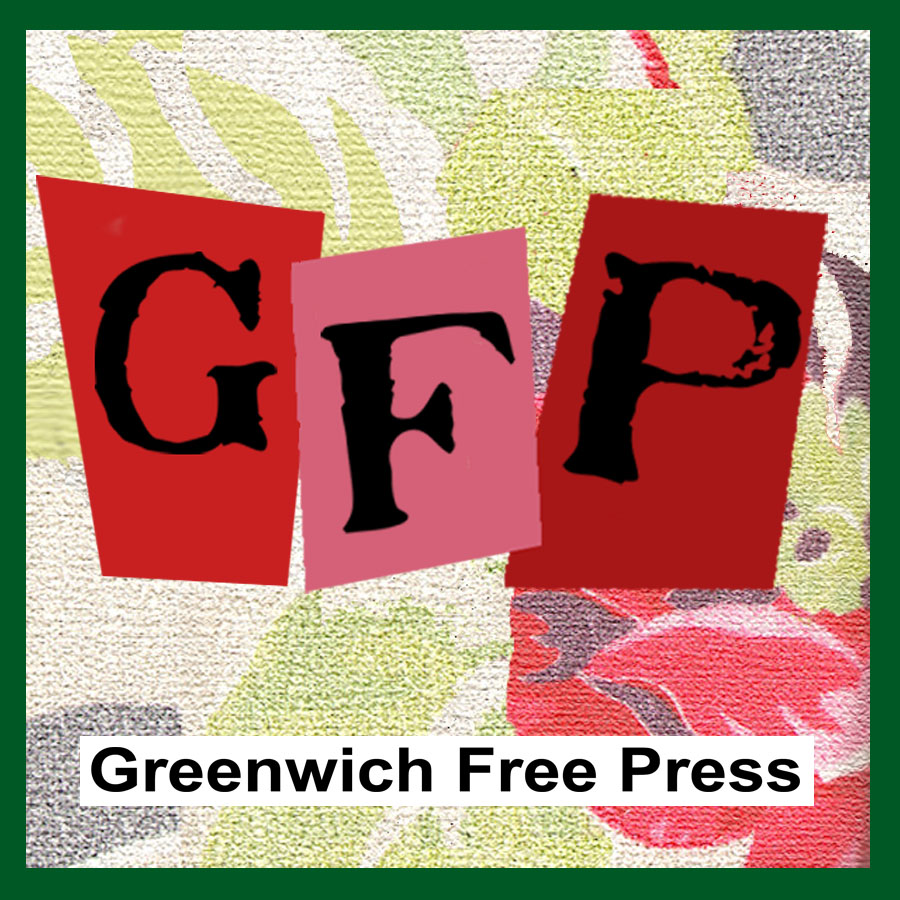 Subscribe to the daily Greenwich Free Press newsletter.
---
Further, Cassone argued that nothing rose to having violated Mr. Bernstein's first amendment rights.
He said that Mr. Bernstein had his petition certified at the registrar's office on the 26th but did not start collecting signatures until the 28th.
That, he said, made it impossible conclude there was cause and effect as far as potentially insufficient number of signatures.
Also, Cassone said that residents who declined to sign Mr. Bernstein's petition might simply have not liked him.
He said it wasn't possible to conclude that voters had been intimidated by the alleged interference and interruptions.
Cassone said the accusations didn't span the entire time period that Mr. Bernstein had to circulate his petition. Cassone faulted Mr. Bernstein for not circulating his petition at the Greenwich Farmers Market or doing more door-to-door visits in neighborhoods.
He noted that Bernstein was in possession of a list of registered Republicans and their addresses.
"He chooses to blame his inability to garner signatures on some obnoxious conduct alleged of my clients," Cassone said.  "How does two to three hours of obnoxious conduct translate into a two week extension?" – Tom Cassone, attorney for defendants

As for the day at the beach on June 30, which coincided with the presence of thousands of residents and their guests for the Sandblast Festival, Cassone said Mr. Bernstein chose to spend the day at the beach with his family after allegedly being asked by the beach caretaker not to circulate his petition.
"It was his choice to spend the rest of the day at the beach with his family," Cassone said.
Ultimately, Cassone appealed to Judge Karazin.
Cassone argued that his clients' behavior was constitutionally protected as part of the political process.
"I don't think the court can insert itself. I believe the proper ruling of the court should be do dismiss the case," he said.
Judge Edward Karazin, Jr agreed that the attorney could move for dismissal.
However, Karazin said, "I choose not to grant it."
Peter Sherr began to testify in the later afternoon, explaining that he supports charter change, an issue he said is timely inasmuch as a successful petition would be key to showing the Board of Selectmen that the community supports the change.
Sherr said the charter change petition was timely because the Selectmen appointed a charter change committee who will be meeting on August 10.
"They tabled it, but are waiting to take it up again," he said. "We're trying to get broad community support."
Further, he said he had been speaking publicly to push for charter change for five years. As for the petition, he said, "It's important to show people there is broad support."
Sherr said he had indeed been at the dump on Saturday, July 29 from about 7:30am until about 12:00 noon.
"If you want to engage in any activity related to any issue as part of the political class, the place to find voters in Greenwich is at the dump," Sherr said.
At 4:45pm, Judge Karazin cut off Mr. Sherr, opting to continue testimony to Thursday morning at 9:30am.
Mr. Sherr will complete his testimony on Thursday, followed by Jason Auerbach, and likely Republican Registrar Fred DeCaro.
See also:
BOE's Bernstein Files Injunction Against Auerbach, Smith and Sherr; Seeks Extension on Petition Deadline
BOE Incumbent, Bernstein Pounds Pavement with Petition to Run for 2nd Term
Greenwich RTC Issues Statement Following SNAFU with Competing Petitions
Petitioner Pushes Bounds of Freedom of Speech at Tod's Point  
BOE Opines on Charter Change Proposal: They Don't Like it