On Wednesday the Greenwich's Housing Authority went before the Board of Selectmen with two projects that need Municipal Improvement status to proceed.
The proposals were a first look in a process that may take years.
In fact, with the election for a new Board of Selectmen less than two months away, and only one member running for another term, it's possible a new board will be in place as the project moves along.
Sam Romeo, the chair of the Housing Authority board, said they were charged with looking to develop "underutilized" properties.
"In the prior POCD it was stated the Housing Authority should look at its underdeveloped properties and use them to their best use. We've been doing that," he said, using Adams Gardens and the current townhouses being constructed at Armstrong Court as examples.
Now, at Armstrong Court the Housing Authority seeks to build a 4-story building with 51 units for elderly in what neighbors refer to as "the hole" in the northwest corner the property, accessed via Booth Place at the bottom of a steep hill.
Director Anthony Johnson explained that initially the proposal was conceived as lower income housing, but that studies from the Commission on Aging indicate a robust market for senior housing.
He said currently residents must be 62+ to qualify, but that the housing authority might drop the age to 55+ to appeal to a broader demographic.
"Instead of someone living in their home independently at 80+, who wants to stay in a community of like people – we want to create a destination for people who want to do that," Mr. Johnson said. "These are people who could leave to Florida or go to Stamford, but we want them to stay in town."
---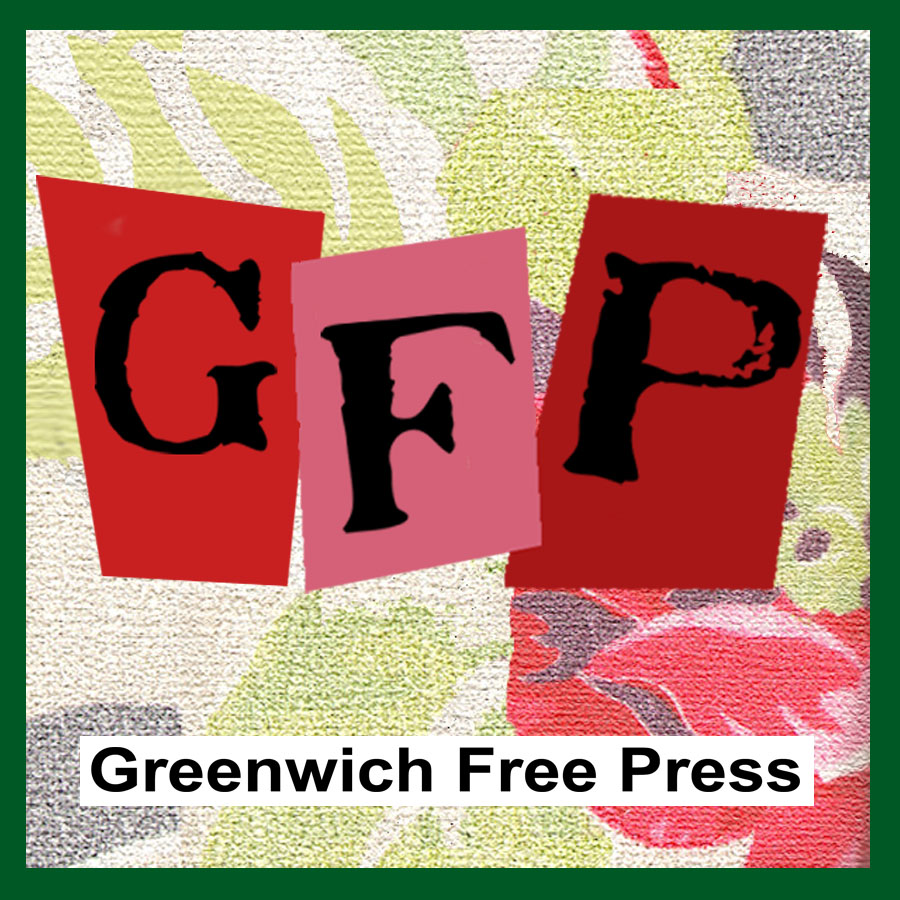 Subscribe to the daily Greenwich Free Press newsletter.
---
As proposed, just 10% of the 51 units will be "affordable," which boils down to 5 or 10 units.
The remaining 90% will be market rate, which raised eyebrows.
"I understand the 10%, but I'm wondering why it's not reversed," Mr. Litvack said. "Since 90% will be market rate, you're entering the private market for rentals. You're just another competitor. Philosophically, is that what you should be doing?"
"We don't charge the rent we can charge in this market. We don't try to max out the value of the property," Mr. Johnson replied, adding that developers are not interested in creating housing on the lower end of the market rate rent spectrum.
"Private developers want the maximum profit," said Housing Authority board chair Sam Romeo. "We are not looking to max out the rents. It'll be on the lower end of the spectrum."
Mr. Johnson said that in downtown, 15 years ago Milbank Avenue was a middle class neighborhood. "Not any more. A $1.4 million house just got torn down," he said, with a nod to the luxury properties replacing aging housing stock in downtown Greenwich.
"The motto that these companies use is 100 units or more. That's the problem," Johnson said. "They have a break-even standpoint for the services they provide, so that is the model."
Attorney for the Housing Authority Chris Bristol said that it's necessary to have a large number of units to make the economics work.
"The Town's regulation 6-110 gives developers some incentives to get more units and restrict some as moderate. Even those are very difficult – the scales have to be large to get them to work. We've been successful with 2 or 3 units at a time, but even those are becoming more difficult," Bristol said. "The scrutiny that goes into these projects and the public concern that goes into these projects. This is one of the few places it's viable and can be accomplished."
"Let me put it a different way. We can reach into the pockets of the public and pay for things. (We are) an organization that has been established as a non-profit, that has the ability to raise money through its own efforts, through housing.

"That's the new model for housing authorities because the federal government is getting out of the business of public housing. Our Section 8 program doesn't even get enough money from the federal government to operate."

– Anthony Johnson, Director of the Housing Authority of the Town of Greenwich
Mr. Litvack pressed on, asking Mr. Johnson what the Housing Authority intends to charge for rents.
Mr. Johnson couldn't say what the rents would be. He said it depends on how long the project takes to build. "It's based on the cost of construction and we don't know how long Planning and Zoning will take."
He said the Housing Authority is not seeking public money for the project.
"It could cost 30% more. You have to pay prevailing wages and go through different attorneys, and the cost of each transaction is very high," he said, adding that like Adams Gardens, it will be privately financed likely through a commercial bank loan.  "It's a much quicker process. It's much cleaner."
He cited studies by the Commission on Aging indicating a shortage of available units for families leaving their homes but wanting to stay in the community.
"Not public housing and not $10,000-a-month housing," he said. "This building addresses that concern: to provide elderly living in Greenwich within a bus/traffic corridor that's convenient, and can be done at reasonable rates."
"I'm not going to let you get away with that," Mr. Litvack said. "We know you have numbers. Let's be honest with each other."
Mr. Johnson mentioned a range of $2,000 to $4,000 a month rent, but said he really wasn't sure.
A plus for the project is that even the "market rate" units count toward the 10% goal the state sets for municipalities to have for affordable housing.
Until Greenwich reaches that 10% mark, it will be subject to 8-30g proposals such as the  ones on Hamilton Avenue and Oak Ridge, for example. The 8-30g proposal for Sound Beach Ave by the tennis academy and train station was converted to from 8-30g "affordable" to "moderate" income housing when the Town settled in court with the applicant.
---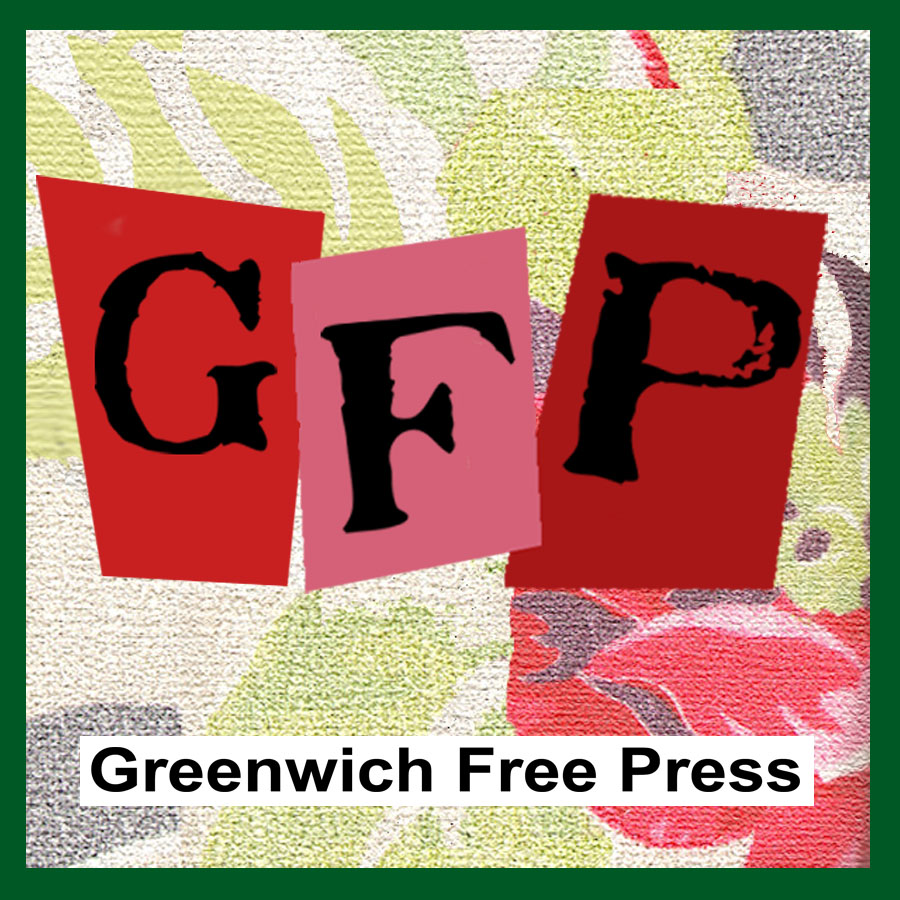 Subscribe to the daily Greenwich Free Press newsletter.
---
Byram resident and RTM member Lucy von Brachel said she'd read Housing Authority minutes.
"The conversion of these properties to the RAD development has been happening under the radar, and that's allowing these market rates," she said.  RAD stands for Rental Assistance Demonstration.
"According to the United Way 25% of Greenwich's population is struggling, and our poverty level has doubled," von Brachel continued. "I find this so disturbing and alarming that all of this is going under the radar and this whole RAD doesn't go through any oversight process."
"Why did these conversions not go through MI since these are town properties? I'm freaked out. Everyone should be concerned and look closely at this," von Brachel added.
"We don't have RAD," Mr Johnson said.
"It's in your minutes for June that you're converting these properties to RAD – that you're changing the HUD program. You choose to go into that program," she said.
"My other concern is you're saying you won't go above market rate. That's a choice you're making. There's no oversight, and it's very difficult to find information on your website about how things operate. There are a lot of questions. I don't think residents are aware of what is going on with the Housing Authority, how it operates and how Town properties are being used to create market rate properties." – Lucy von Brachel, RTM District 4

Mr. Johnson said the Housing Authority properties do not belong to the Town, but to the Housing Authority.
"They are a separate entity," he said. "A couple are owned by the town that we lease. Oversight is from HUD or the state. They are regulated in terms of rents."
"The bridge between the Town and residents is that this board appoints the commissioners," Tesei said. And, of course, the Housing Authority needs the Selectmen to approve their request for Municipal Improvement.
Mr. Johnson said HUD initiated RAD because they are getting out of the low income public housing business.
"What they are offering to housing authorities across the country to convert some of their public housing if not all of it into a RAD. …Instead of ongoing assistance, they're saying go to the private market to take care of your properties."
Mr. Johnson said RAD would not impact the rents of existing tenants. "New tenancies may be affected," he said.
Dawn Fortunato, a member of the RTM in district 3 who lives next to Armstrong Court, said she felt like she was in the Twilight Zone, recalling how in 2014 the Housing Authority proposed a four-story building for the elderly in what neighbors call "the hole," the wooded portion of the property at the foot of a steep slope abutting the dump.
"We know there is obviously contamination on the site and at the abutting property at Western Middle School. I proved that," she said referring to having joined local land surveyor Mike Finkbeiner in April 2016 to pay for tests of soil samples at the middle school which came back with evidence of contamination. The fields at Western remain fenced off today.
"It didn't discriminate Housing Authority property," Fortunato said, referring to the contamination.
Mr. Johnson returned to the podium and insisted the Housing Authority has commissioned "eight or nine" soil sample tests and that the soil was not contaminated.
Ms Fortunato said she thought the project should wait until the master plan for Holly Hill Resource Recovery Facility aka "the dump" proceeds.
"What about the master plan for the dump? That's a big hefty piece of the environment that impacts Housing Authority property, Western Middle School and everything that flows down," she said, referring to the brook that runs through the dump and along behind Armstrong Court.
"Why keep circling back to this property with another large structure?" she asked, pointing out the property is now zoned R6, which is limited to two-family homes under normal circumstances.
"We understand 8-30g has opened floodgates for stealing green space in exchange for a few units," she said, a reference to a series of developments in the neighborhood that were permitted by P&Z despite being underparked.
"We have a parking deficiency. We need to pause and think, is further concentration in an already overbuilt area in Chickahominy a need or want? Think about the density."
Fortunato said Armstrong Court is deficient 79 parking spaces and that tenants have started taking up on street parking on the Booth cul-de-sac and parking illegally on the steep hill where sight lines are difficult. "I'm worried about a head on collision."
She said the area features wetlands and that the brook floods and neighbors have been flooded as well.
"With that added impervious surface, where's the water going to go?" she asked. "Think about the water table. We know there is contaminated water that comes from the dump."
Lastly, Fortunato questioned the wisdom of locating seniors at the foot Booth Place where it might be too steep to walk. "There is going to be a lot of traffic. …And if we put seniors down there, and there is an emergency, would they make it? With canes?"
Further, she said the sidewalk is crumbling.
"It's a liability. And to get any maintenance on trimming vegetation or snow removal or ice, I have to contact you," she said, pointing to Mr. Tesei. "I ask you to ask the Housing Authority to be neighborly and keep it clean."
Another concern Fortunato had was that the building will go over a main sewer line. "Who is responsible if anything happens to this line? Whose responsibility will it be?" She asked whether the sewer line could even handle 50 additional units.
Mike Finkbeiner, a 30 year land surveyor who previously for 10 years had worked for Dr. Rockefeller who signed deeds of land transfer to the town for Western Middle School, Armstrong Court and Holly Hill.
"This has come before you before and it was removed because of the main sewer trunk line coming from the school, and substantial environmental concerns that were not fully addressed because the proposal was withdrawn," Finkbeiner said. "For the R6 zone for Armstrong Court, it was made clear that this is not an underutilized property."
Mr. Tesei assured Ms. Fortunato and Mr. Finkbeiner that the project would be have to be approved by multiple departments, including the sewer department at DPW.
Mr. Litvack agreed, but said he was concerned about the location at the foot of a steep hill.
"It's not insurmountable. It's not that big. We can design a sidewalk to allow residents to walk it if they need or want to," Mr. Johnson said.
The Housing Authority is a business," Fortunato said. "Only 10% would be low income. You are sacrificing our neighborhood for just 5 units? Is this really the best spot?"
Otto Lauersdorf, a neighbor on Booth Court since the 1950s, said he'd seen the neighborhood change, and not for the better.
"I don't want Chickahominy to be the armpit of Greenwich," he said. "That's what I'm seeing here."
Mr. Tesei said he begged to differ, having roots in the neighborhood himself, and that the neighborhood had tremendous pride.
"That's why we're here," Lauersdorf said.
HATG commission chair Sam Romeo said Mr. Lauersdorf's comment was distasteful.
"If anyone has cleaned up the area it is the Housing Authority," he added, to laughs from the neighbors. "Look at what we're accomplishing. Property values will increase when we're done with Armstrong Court. …We're here to improve the quality of life of our residents. They deserve the respect of the Town and am tired of them being downgraded. They are people."
"You're right," Ms. Fortunato said. "Everybody deserves the right to breathe clean, fresh air. You're right."
See also:
Housing Authority Seeks Major Redevelopment at Quarry Knoll: 5 Buildings, Up to 225 Units
(Armstrong Court Neighbors: "Not So Fast on New Multi-Story Seniors Building" Nov 2014)
---
Recent land use features:
Sharp Words Exchanged at P&Z Meeting on Proposed 6-110 Development at 62 Mason Street
Tarry Lighthouse: Just Over Mill St Bridge, 274 Units, Retail/Restaurant Proposed in Port Chester