The First Selectman's Capital Improvement Program (CIP) Projects Committee held another in a series of public hearings on Thursday night.
The meeting drew passionate comments on a number of projects.
Eastern Greenwich Civic Center
Several residents advocated for a new Eastern Greenwich Civic Center. Susan Foster said she'd like to see the building completely redone, and asked that the town include "active recreation" in the initial planning of that and other projects such as New Lebanon School, rather than an afterthought.
"Active recreation should be an inherent part of the process from the get-go," Foster said.
Using New Lebanon as an example, she pointed out that the planning of the new school hasn't included a regulation size field. "It seems to me, it should go hand in hand. We don't have enough active recreational space in town."
Foster argued in favor of turfing the field at Eastern Greenwich Civic Center, and opposed turfing the field at Eastern Middle school. She said she had served on the athletic council for turf fields at Greenwich High School, where she argued artificial turf was appropriate.
"Grass fields are the gold standard of field sports. You want kids on grass where you can," she said.
She said Eastern Greenwich Civic Center is the perfect place for turf fields.
"Those fields are flooded all the time, but Eastern Middle School is not flooded all the time," Foster said, describing Eastern Middle School's fields as a de facto park.
"Frankly there's not much green space left. If you put turf in at Eastern Middle School, you have to fence it off because you can't have Gatorade and dogs in there. They're at least $1 million to construct. I urge you take this off the table from the get-go." – Susan Foster
"It really the only open green space we have," she said. She predicted that if the project is advanced, there would be major blow back from the residents of Riverside.
Ingrid Winn, director of the Old Greenwich Riverside Community Center (OGRCC), said the Greenwich community would appreciate a more modern building. "The OGRCC has had to limit its programs because of lack of appropriate space," she said, adding that a new building would make Eastern Greenwich more attractive to people moving into that part of town.
"It exists, it's functioning, but it's on life support." – First Selectman Peter Tesei on the Eastern Greenwich Civic Center
Mr. Tesei said debate on about the project has spanned five administrations. The First Selectman said that money had been appropriated to begin a design to replace the existing building with a new single-story 35,000 sq ft structure.
He said the new building would have a 8,285 sq ft  gym and exhibition space, a separate assembly meeting room, three smaller multi-purpose meeting rooms, a central lobby,  rest rooms, business office, storage  and exterior accessible rest rooms. He said that there was a cumulative record of input in the part of several groups who have looked at the project.
"We're at the decision point. We've invested something. We're planting the seed of a project the BET will want to water in the future," Tesei said.
Betsy Underhill said she'd gotten involved at the Eastern Greenwich Civic center when she introduced Pickleball there.
"It has grown tremendously and hits all levels and ages," she said. "I am very impressed with the facility even though it has problems," she said. "It's a fabulous outlet for people who don't belong to clubs, but would like to get involved in some sort of exercise."
Oval Ave/Summit Sidewalks
Jennifer Cavanaugh of Old Greenwich, said residents had been sent a questionnaire from the town, which she described as flawed, not only because it didn't make its way to homeowners who rent out their properties, but, she said, "In the study, the question asked, 'Do you want a sidewalk, yes or no. Do you want a sidewalk on the other side of the street?' Most people we talked to said of course we want a sidewalk on the other side of the street," she said to a round of chuckles from the audience.
Mr. Tesei said the study was undertaken because previous input had been anecdotal. "Mr. Michel likely will forward petitions to me and I will share them with the BET budget committee," he said, referring to objections to the project from neighbors.
Cavanagh said the potential sidewalk would narrow the roadway which has generous shoulders that are clearly marked and perfectly safe for children to use. Plus, she said there is no obvious place to locate a crosswalk.
Will Rogers spoke on behalf of a number of neighbors who on Oval and Summit who would be impacted by the school sidewalk project and oppose it.
"We feel a sidewalk is not necessary. We feel the survey was flawed and dated. We feel our neighborhood is a safe one already, and there has not been any pedestrian/car accidents," he said, adding that they'd like to see the funds re-allocated to a neighborhood with greater need.
Pemberwick Rd Sidewalks, Pemberwick Park & Playground Accessibility
Vin DiMarco, vice chair of the Pemberwick-Glenville Association, said, "More and more people are in support of the sidewalk project in Pemberwick.
He said two real estate agents spoke at the PGA annual meeting this week, and relayed that when they show prospective buyers around, they point out the parks.
"Young people are moving into Pemberwick and Glenville," he said.
Mr. DiMarco said that completion of the sidewalk extension to connect it from the Post Rd to Glenville would "knit the two communities together and provide access to Pemberwick Park and west of the river."
He said the playground is not currently accessible by wheelchair or by stroller, and that Phase 1 of the project, includes the addition of 100 ft of sidewalks and provision of access to people in wheelchairs and with strollers  to the park and playground without mounting steps.
Holly Hill Resource Recovery Facility Construction
Syl Pecora from RTM District 3 said for the last two years the project to upgrade the sanitary sewer line at the transfer station had been passed over.
According to the proposal, a sanitary sewer line traverses the 27+ acre facility, and is in need of repair and upgrade. According to the proposal, "This funding request is for stormwater detention basin construction, pond dredging, relocation of the fueling station and landscaping improvements necessary upon completion of the sanitary sewer work."
Mr. Pecora said he'd met with his district. He said, "Everyone is in favor of the project."
"This is a very important part of the master plan. We hope you spend more time on the master plan also," he said.
According to the statement of need, the DPW's Highway division had to leave their Byram location and have been housed in a temporary trailer on a parcel owned by the state Dept of Transportstion near I-95, until a building can be constructed to house the staff and equipment at Holly Hill.  The Highway division is a vital piece of the Town's emergency response team and staff need a place to rest and clean-up during events.  Also, DPW-HWY signs and lines staff and equipment would be relocated to this location at Holly Hill.
Storm Water Drainage
Peter Quigley, 3 term member of RTM, and member of the Harbor Management Commission, said he was concerned about water management.
"Storm water drainage systems are separate from the sanitary sewer systems. You need two running parallel, so that the sewer system isn't taking the overflow from storm water."
Quigley said three years ago, a $1.2 million study with summary and estimates by Camp Dresser McKee (CDM), approved by the RTM, estimated $200 million to fix, repair and construct new storm water drainage systems.
"Does the DPW have enough funds? Do you need to plan twice as much as in the CIP?" Quigley asked.
Quigley pointed out that the situation in Flint, Michigan with water quality is instructive and that he thinks not enough funding is being dedicated to the goal.
Skate Park
Former Junior League of Greenwich chair of the skate park for four years, Dawn Papalian, said the skate park opened in 2003, but is in disrepair and needs a total upgrade. "It brings so much happiness, joy and safe environment for our children," she said.
Martin Blanco, director/coordinator of the Skate Park said the skate park is a safe environment. He said he teaches his staff to watch the kids' every move.
"I've been there sine the opening and the ramps and obstacles have been subjected to wear and tear," he said. "I've watched kids skateboard since they were 6 years old and have hired them as CITs at 13 or 14, and then hire them to replace college kids."
Mr. Blanco said he'd enjoyed seeing the children grow up to be successful and a couple even become public school teachers themselves.  "I'm here to say let's give it a chance for future generations, to keep them off Greenwich Ave and other public places by offering them a place to skate."
Mr. Tesei pointed out that although the requested allocation for the skate park is $200,000, $100,000 of it is covered through the state park revenue reserve account. He aid that effectively makes the project a $100000 request to the taxpayer in 2016-17.
Mr. Tesei pointed out that there are some projects that don't have constituents, and don't necessarily elicit public comment. "In terms of the library's request to digitize the entire Greenwich Time, which is the paper of record from the 19th century forward, perhaps maybe not the case today in the digital era. We have to make a judgement as to its value as a historical reference," Mr. Tesei said.
---
Next Steps
On Feb. 1 the Superintendent of Schools Bill McKersie and First Selectman will present  budgets to the BET budget committee, led by Jim Lash. Upon completion of those presentations, they will have a public hearing, to garner input to their decision making process.
The Capital Improvements projects are only part of the entire town budget, which falls into Operational costs associated with running the schools and the town, Fixed costs including health care and retirement plan for employees, and risk fund set aside for court decisions levied against the town. In addition, Tesei said the town's nursing and rehab facility  Nathaniel Witherell, has a funding gap, for which he said 2 years of operating deficit are being covered.
---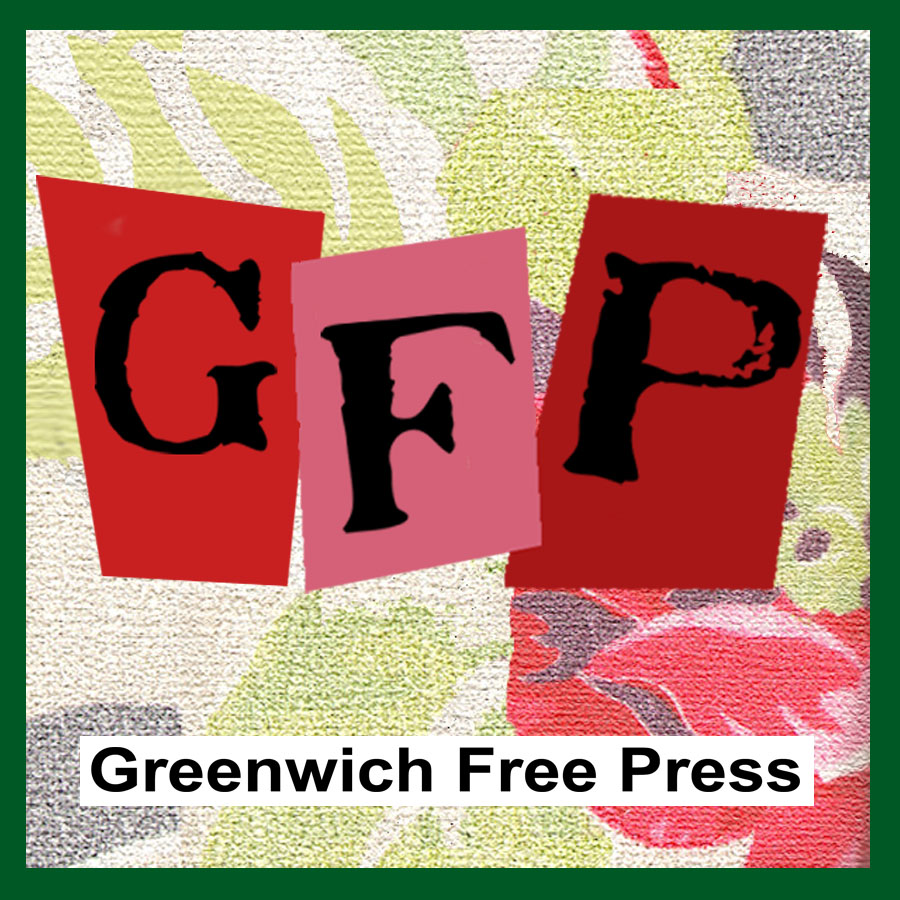 Email news tips to Greenwich Free Press editor [email protected]
Like us on Facebook
Twitter @GWCHFreePress
Subscribe to the daily Greenwich Free Press newsletter.