Recipe for a Snowy Weekend! Warm up this winter with a comforting soup: Lentil Soup with Middle Eastern Flavors and Meyer Lemons
This hearty, aromatic Vegetarian and Vegan Lentil Soup is a must for those looking for a bowl of healthy comfort-food.
I have eaten this soup three days in a row for lunch, and enjoy a warming sensation with a blast of sunny – in season meyer lemons. A filling , nutritionally balanced soup that can be a centerpiece of a winter dinner as well – team with some warm and crispy bread and a mixed salad.
Packed with vegetables and a generous dose of fragrant Middle Eastern spices – it will rejuvenate your winter blues!
Can't find Meyer Lemons? Whole Foods carries them by the pound (so fresh their leaves are attached!) You may also find Organic Red Lentils by the pound, and if your not blending the Baharat Seasoning, you can substitute their Berbere Seasoning.
Warm and glowing seasonings take the average, bland lentil soup – and create a depth of flavor. Savory and slightly 
sweet – the Middle Eastern spice blend, Baharat, combines 
a wonderful pungent blend of pepper, paprika, ground cloves, cumin, cinnamon,
ginger, cardamom, coriander and chiles. 
Start the soup with a quick 
sauté of onion and garlic then add diced butternut squash, carrots and leeks to compliment the lentils and add 
extra dietary fiber and color. Toss in the spices, and the 
aroma will waft through the kitchen. Once you add the lentils, pears (for natural sweetness) and vegetable broth, the soup will be done, after it comes to a simmer, in 20 minutes.
Meyer lemons are in season right now in winter (and through April), a wonderful, less acidic, somewhat sweet citrus fruit. A good squeeze is welcome in the soup – adds a zesty, radiant touch and allows you to use less salt. I top the soup with a simple and quick raw gremolata, which amplifies the lemon tones and adds a a blast of herbal-green goodness.
Lentils are a nutritional all-star, and may be the oldest cultivated legume in history. I absolutely love their neutral flavor and texture as they allow a cook to 
add their favorite 
accompaniments. The list of health benefits of these lens-shaped seeds 
is long and impressive, as they contain 
the highest amount of protein originating from any plant. Virtually fat-free, a good source of fiber, vitamin B and iron – lentils are an inexpensive 
staple we should be eating more of.
Soups are great for people with busy schedules. They take little preparation time and can be made in large batches, frozen, and heated up on another day when you have little time but still want to enjoy a homemade soup.
Lentil Soup with Middle Eastern Flavors and Meyer Lemons Recipe: 
Ingredients:
2

 

tablespoons

 

extra virgin olive oil

1 ½

 

cups

 

onion, peeled. 1/3″ dice

3

 

medium

 

garlic cloves, peeled and minced

2

 

cups

 

butternut squash, peeled, 1/3″ dice

½

 

cup

 

carrots, peeled, 1/3″ dice

½

 

cup

 

leeks, whites and light greens, cleaned and chopped

3

 

teaspoons

 

Baharat Seasoning*

2

 

cups

 

red lentils, rinsed and picked through

¾

 

cup

 

ripe pear, peeled, 1/3″ dice

8

 

cups

 

vegetable broth, preferably homemade (can use chicken broth if not vegan)

4

 

tablespoons

 

fresh meyer lemon juice, (from one ripe meyer lemon)

½

 

teaspoon

 

meyer lemon rind, finely grated

1 ½

 

teaspoons

 

sea salt, or to taste
Method:
In a heavy soup pot, add the olive oil, raise the heat to medium. Add the onions and garlic, and cook for 5 minutes until softened, but not colored.
Add the butternut squash, carrots and leeks, give a stir and cook for 3 minutes.
Add the Baharat Seasonings and stir for 1 minute to incorporate the flavors.
Add the lentils, broth and pear. Bring to a boil, then lower the heat to a simmer and cover the soup.
Cook for 20 minutes, until the lentils have softened, and the vegetables are crisp-tender.
Add the meyer lemon juice, meyer lemon rind and salt (will depend on the saltiness of your broth), stir well.
Cool slightly, and whirl 1/3 of the soup in a blender until smooth. Add to the pot and stir well.
I like the soup with a creamy base, but with a lot of texture. Taste for salt.
Garnish:
I quickly make a Raw Gremolata.
In a small bowl mix together: 2 T. extra virgin olive oil, 1t. grated lemon rind, 1 T. lemon juice, 3 T. chopped parsley, a pinch hot pepper flakes, 1 t. minced onion and a pinch of sea salt.
To serve:
Ladle the warm soup into individual bowls. Swirl a teaspoon of Gremolata on top of the soup, garnish with a parsley sprig.
Enjoy!
*Baharat Seasoning- Middle Eastern Spice : A wonderful pungent blend of pepper, paprika, ground cloves, cumin, cinnamon, ginger, cardamom, coriander and chiles.
Can find online, at gourmet markets or at good specialty spice shops (http://www.thespicehouse.com/spices/salt-free-baharat)
Alternately, (if you can not find the seasoning- use a handful of the spices on the list to create a great flavor.
This recipe may not be reproduced without the consent of its author, Karen Sheer
---
Karen Sheer lives and cooks in Greenwich. She is a professional chef, writer, caterer, photographer and food consultant specializing in original recipes. Her blog is "A Zest For Life"– Karen's Obsession with Food and Style. Each recipe is inventive, original and well tested. Karen's recipes are written to give you the feeling she is in the kitchen with you coaching step by step. Health and wellness are her passions. Karen's recipes promote fresh, local ingredients which lead to a healthier lifestyle!
---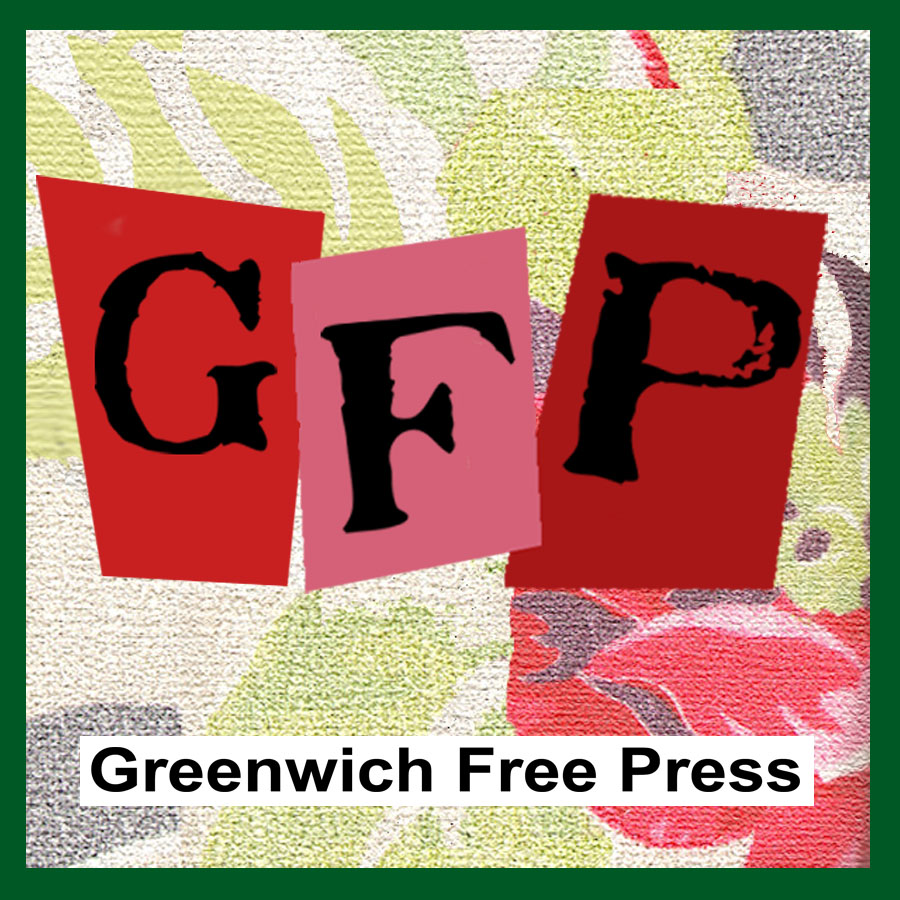 Email news tips to Greenwich Free Press editor [email protected]
Like us on Facebook
Subscribe to the daily Greenwich Free Pressnewsletter.