Sandy Litvack, Democratic candidate for First Selectman, has announced there will be a town hall forum for Democrats-only on Monday, October 30, at 8:00pm at Greenwich Town Hall in the Town Hall Meeting Room.
He said that the forum will include himself, tax collector candidate Howard Richman and Democratic BET candidates Tony Turner, David Weisbrod, Jeff Ramer, Beth Krumeich, Leslie Moriarty and Jill Oberlander.
The forum will not include Selectman candidate, incumbent Drew Marzullo, who lost endorsement from his party after it was revealed recently that he had been arrested for shoplifting in Clinton, CT in August.
Mr. Litvack said the reason for Democrats-only forum is that Peter Tesei "refused to participate" in any public debates beyond the forum sponsored by the Greenwich League of Women Voters last week.
Specifically, Litvack said Mr. Tesei rejected eight proposed dates for a side-by-side debate.
On Monday afternoon, Peter Tesei replied by email. He said that historically, debates are organized by community groups and neighborhood associations well in advance of the start of the election season.
"This year the LWV Greenwich, in a letter dated August 15, received by me on August 17, proposed to host a 'debate' on Tuesday, Oct. 24," Tesei wrote. "This date was declined by Mr. Litvack and subsequently the LWV Greenwich proposed October 17  for a debate, joining with the Round Hill Association as a co-host."
Tesei said that he accepted the initial LWV invitation and the follow up and also agreed to the Oct. 31 WGCH Radio debate with Tony Savino.
"We agreed to these two debates but scheduling conflicts precluded either of the two dates that  Mr. Litvack proposed at the last minute. Also, historically, candidates respond to debate requests from non-partisan community organizations well in advance of the elections and not from opposing candidates."
Tesei said that as he has been campaigning throughout Greenwich, not a single voter has asked about more debates.
Litvack said the Bar Association offered six dates and Mr. Litvack had offered two more possible dates.
Also, Litvack said, "I have written him saying 'pick any date' before November 7 and he has not responded."
To date Mr. Litvack has had but one opportunity to have his ideas compared and contrasted with Mr. Tesei's. That was the October 16 forum at Round Hill Community House, and that forum included selectmen candidates Drew Marzullo and John Toner.
In an email on Sunday, Jara Burnett said the League of Women Voters of Greenwich has never organized more than a single debate for any competitive office.
"This year is no different," she said, adding that in years past, other groups organized events for candidates for different races.
The Bar Association, Byram Neighborhood Association, Old Greenwich Association and PTA Council have hosted debates in the past.
"It is clear that Mr. Tesei does not want to engage in an open, public forum to discuss how each of us will address issues confronting the Town," Litvack said in the statement.
"Voters deserve better," he continued. "Greenwich residents want to hear from all the candidates regarding their views and plans, as well as their visions for the future of Greenwich. Elections are about choices, but voters can't make good decisions if candidates hide from the public."
At the upcoming Town Hall on the 30th, Litvack said he and his team will take questions from voters and spell out their approach to the important issues facing Greenwich.
Those who aren't able to attend the Oct 30 evening Town Hall in person can view the forum online by emailing [email protected] to sign up. It will be rebroadcasted again on November 3 at 11:30am.
WGCH 1490 am Radio Live Debates Between Selectmen Candidates
There is one piece of good news for those who seek additional debates.
On Monday, Tony Savino from WGCH 1490 AM announced that the candidates for Selectmen – Drew Marzullo and John Toner – will debate live on the air next Monday October 30th at 9:00 am.
Also,  candidates for First Selectman – Peter Tesei and Sandy Litvack – will debate live on air on Tuesday October 31 at 8:30 am.
Greenwich Coalition for Student Health & Achievement Cancels Nov 1 Board of Education Debate 
On the topic of debates, a forum being organized by the newly formed "Greenwich Coalition for Student Health & Achievement" has been cancelled after three BOE candidates declined to participate: Kathleen Stowe, Peter Bernstein and Meghan Olsson.
A statement from the coalition on Monday said that their non-partisan group had sought to discuss educational issues that can improve health and achievement for Greenwich students.
The coalition also said their first initiative was to advocate for an important student health initiative: changing school start times to comply with the recommendations of The American Academy of Pediatrics, the Centers for Disease Control and the American Medical Association.
"This evidence-based approach is not accurately described as a special interest group," the coalition said in their statement. "When we first told all five candidates about the idea for an additional and new kind of forum, all five agreed to participate. And when Mr. Bernstein and Ms. Stowe told us they had prior commitments for our original date of October 16, which would require them to be late, we changed that date to November 1 to accommodate them. Once we arranged a new date, Mr. Bernstein declined to participate without offering an explanation. The two Democrat candidates changed their minds just a few days ago because they felt uncomfortable with the question format, which would be akin to that used in U.S. Presidential primaries."
In her prepared statement released on Sunday night, Ms. Stowe noted she  participated in two forums through the League of Women Voters, met with many stakeholders, and recently chose to decline the invitation from the Greenwich Coalition of Health and Student Achievement." Stowe described the coalition's proposed forum as a special interest promotional event led primarily by members of the Start School Later Greenwich group.
In a statement released on Sunday morning Democratic candidate Meghan Olsson said she had initially accepted the coalition's invitation because she thought it would be similar to the first two forums.
"Recently, I withdrew from this event upon learning that the event was, in actuality, a special interest promotional event with participation led primarily by members of the Start School Later Greenwich group," she said in her statement. "At this point in the campaign, it is inappropriate to participate in such special interest events unless I offer the same opportunity to all other special interest groups with a stake in the Board of Education election on November 7."
The third candidate who will not attend the forum is Republican BOE incumbent Peter Bernstein, who wrote in a statement that he had already informed the coalition that he was unavailable  and was surprised they announced to the press that he would be participating.
"They had not made the ground rules available to me, but had I seen that I would have questioned why there was not a neutral moderator such as the League of Women Voters," he said.
In a statement to the DTC, chair Jeff Ramer asked Democrats to respect the decision of Ms. Stowe and Ms. Olsson not to participate.
"Please know that I have discussed the decision of the candidates for the Board of Education to not participate in the proposed event sponsored by the 'Coalition' and I agree with their decision," Ramer wrote. "As explanatory materials were forwarded to the candidates, it became plain that this was not to be an unbiased public forum like the two debates sponsored by the League of Women Voters."
Ramer described the forum as "a special interest promotional event" and said, "the participation of the candidates in the event was plainly to create the appearance of their unqualified support for this particular cause."
See also:
Selectmen Debate: Tesei and Litvack Scuffle over Greenwich's Economic Development 
Greenwich BOE Candidates Hash Out Racial Balance, Achievement Gap, Redistricting and Equity during Oft Testy Debate on the West Side of Town
Board of Education Candidates Wet Their Feet at First Forum during 2017 Campaign 
---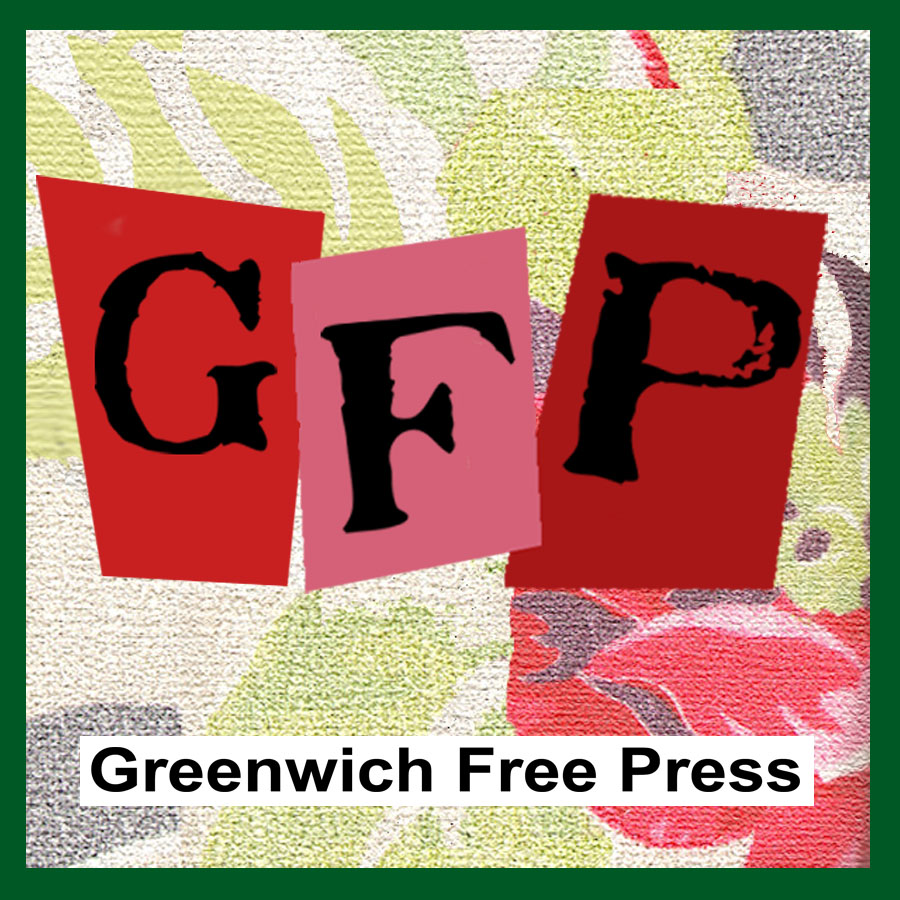 Email news tips to Greenwich Free Press editor [email protected]
Like us on Facebook
Subscribe to the daily Greenwich Free Press newsletter.