The debate between State Senator Scott Frantz, a Republican, and his Democratic opponent Alex Bergstein was interrupted by the Greenwich Fire Marshal because the Town Hall meeting room had exceeded its occupancy.
About 100 people were blocking aisles and standing in along the back and sides of the room.
After an awkward few moments, most people without a seat departed the room.
The League of Women Voters organized the debate and the moderator was Kay Maxwell.
State's Biggest Challenge
The first question was to state the state government's most needed reform.
Mr. Frantz didn't hesitate before replying that the state's fiscal condition is top priority.
"We are in such bad shape right now after 40 years of one party rule," he said. "The governor was going crazy with your credit card."
On the upside he said a bi-partisan budget was passed for the first time in 40 years. He said powerful tools to deal with the state's finances include a spending cap that was already in the state Constitution but only recently enforced, and a bonding cap.
"Nothing else matters if we can't keep our own fiscal foundation in one piece," he said.
Bergstein said the state needs to bring its liabilities down, invest in infrastructure, and reform the tax system. "Fiscal stability is just the beginning," she said.
---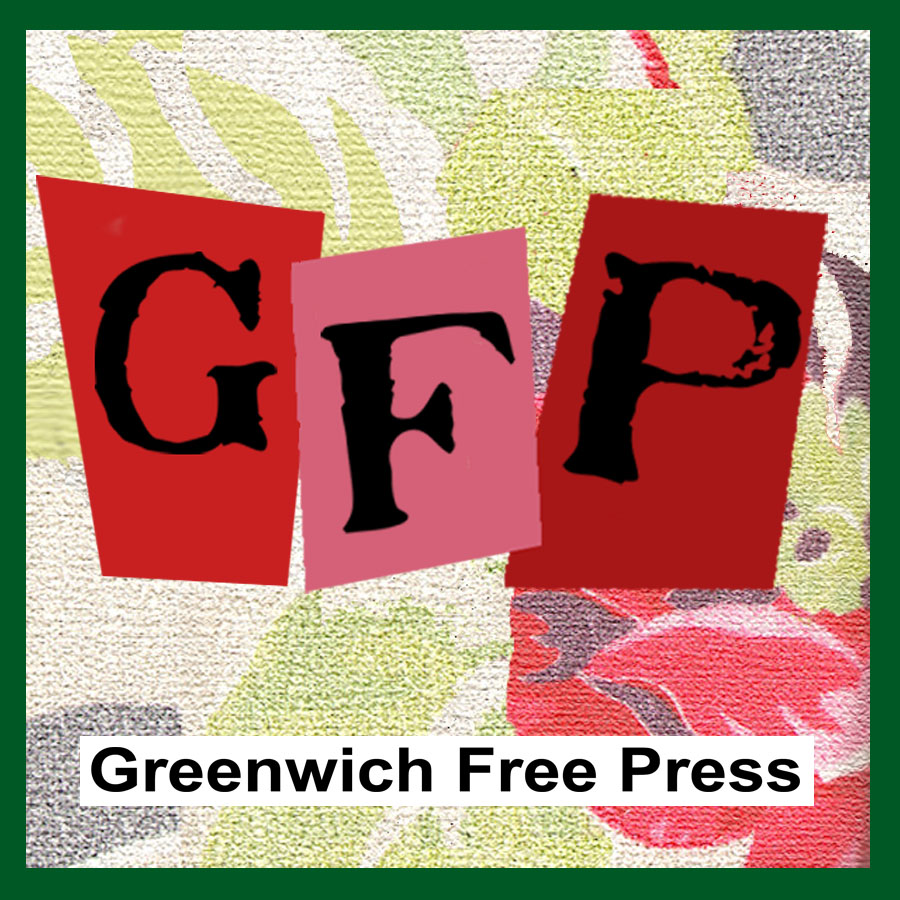 Subscribe to the daily Greenwich Free Press newsletter.
---
Frantz said there was a lot of waste in the public sector.
"Don't let anybody tell you they're down to the bone already. Corporate Connecticut is scared to death of what the balance sheet looks like. The pension liabilities are outrageous."
Bergstein acknowledged that she had voted for her opponent in the past, but said, "This district has never sent a Democrat to Hartford. Not having a seat at the majority table means we don't have a voice."
Tolls on I95
The next question was about highway tolls on I95. Ms. Bergstein said she supported electronic tolls and that they bear no resemblance to the tolls of the past.
That was a reference to the incident in 1983 when six people were killed and four injured when a tractor-trailer crashed into four cars at the tolls in Stratford.

"The technology has improved tremendously," she said. "Up to 40% of our traffic is from out of state. We pay for their damage. There is a reason other states have recovered from the recession and we haven't."
Mr. Frantz disagreed. "How can you be a fiscally conservative and essentially raise taxes by putting in tolls?" he asked. Besides, he said until there is a "real lock box" the toll money would get diverted.
"Tolls are another tax,"  Frantz argued. "Think of all the teachers who'll pay between $1,500 to $2,000 a year. Or the carpenter coming from New Britain."
Bergstein said she had talked to teachers and carpenters. "They wonder why don't we have tolls yet because they understand there is an opportunity cost," she said.  "We could have high speed trains from Stamford to New York in 30 minutes. Companies would come flocking to Connecticut if they could get to New York in 30 minutes."
Frantz described that idea as "pie in the sky thinking" and said Bergstein's rough estimate of $5 billion was far too low.
"To have genuine high speed train service you have to go through eminent domain which could take another 10 to 12 years," he continued.
Bergstein said the idea was not pie in the sky, and that in Massachusetts tolls were installed and their economy is booming.
"Tolls do not inhibit business," she said. "They send a signal that we are harnessing technology and innovation, and keeping up with our peers to transform our infrastructure to state of the art."
"It's absolutely feasible," she said. "It's costing us lost business."
Gun Safety
On the topic of gun safety, Frantz said he had been involved in gun safety legislation in 2013 after Sandy Hook massacre, and that he was the instrumental person who saved the bill to ban bump stocks bill. "Bump stocks are now banned, and now we're looking at ghost guns."
Ms. Bergstein said she was the only candidate with an A rating from CT Against Gun Violence and had blessing of of Moms Demand Action for Gun Sense.
"Senator Frantz made a statement recently to the press when he was asked why he supports NRA candidates who have and A and A+ ratings like Stefanowski and Markley. He said, 'I don't care what their gun policy is. This legislation we passed in 2013 will never be repealed and we don't have to worry about it,'" Bergstein said.
"You don't get an A rating from NRA unless you answer yes, you will support repealing the Sandy Hook gun legislation," she said. "This is a real and present danger. The NRA is alive and emboldened in Connecticut."
Frantz said he was proud he'd received an F rating from the NRA. "We have a bill that's very strong," he said. "There's no way it'll go away."
Environmental Protection
Asked for their position on plastics pollution, Ms. Bergstein, an attorney, said she had devoted her career to advocating for the environment and children's health.
"Everything we put into the environment including plastic, pesticides, and chemicals, ends up at some point in our children's bodies, in the water, food and in products we consume," she said, adding that she supported the plastic bag ban and was happy it started a wave across nearby towns.  "If I go to Hartford I'd be a strong voice for protecting our most precious resource, which is our children."
"I can't emphasize enough how much I love the environment," Frantz said.
He brought up Senate bill 269, which would preclude a new company from being fined on the first incident of polluting if they "maybe did something a little bit wrong, and didn't hurt anybody."
"That is super, super important for our economic situation," he said.
Bergstein said the bill would mean a company that violates environmental laws for the first time is given "a free pass to pollute."
"There is no reason to invite companies that pollute to our state," she said. "I'd never be behind something like that," she said. "But it did get a lot of traction, and that shows how cognizant we have to be."
Frantz said that bills are difficult to read and full of legalese, but that Senate bill 269 was clear that if there was no damage done to the environment, and it's a young company or their first offense, and they could fix the problem, they would not be fined.
"That's where experience comes in," he said. "The biggest complaints I get are, 'Your environmental regulations and enforcement are out of control.' These people were sadistic in dealing with these different companies."
"You need some legal framework to understand these bills," Bergstein said. "I'm a lawyer and PhD candidate and I'm familiar with legal language."
Bergstein said she was endorsed by the League of Conservation Voters, and that it is rare for them to endorse a challenger.
Reproductive Rights
On the topic of reproductive rights, Frantz said Connecticut has the strongest women's choice bills on the books.
"The statutes are very clear," he said. "I've read them many times and they will not be touched, no matter what happens in this country. It's in there forever."
But, he said, "We're on the precipice of insolvency. We won't get any money to fund any of these programs, that's why you need somethone with experience."
Bergstein said she was proud to be endorsed by both Planned Parenthood and pro-choice group NARAL. She said she'd favor a constitutional amendments in Connecticut.
"Statutes can be repealed," Bergstein warned. "We need strong voices to stand up."
"The numbers prove that investing in primary care and prevention and reproductive services for women who may not have other healthcare options saves money," she continued. "If women can't control family planning they can't participate in the work force and are driven into poverty."
"I think it's smart business policy, economic policy, and just the right thing to do to invest in Planned Parenthood and reproductive choice," she said.
Frantz said he agreed but did not think a constitutional amendment was necessary.
Closing Statements
In their closing statements, Mr. Frantz said being a state Senator is a huge job, "like having five part time jobs on top of a daily job in private equity." He warned that a vote for Bergstein was dangerous to the progress Republicans have made recently.
"I can't emphasize enough the progress we've made. We now have the ability to save the state," he said. "If we send another majority party member up there, they'll get punished if they don't vote the way the majority party tells them to."
"They could take all this progress away from us and easily get us into trouble," Frantz continued.
Bergstein said despite serious challenges, Connecticut is poised for a spectacular recovery.
"We can become the modern thriving state we should be," Bergstein said.