On Wednesay night after candidate for State Senator Scott Frantz and Alex Bergstein debated, four State Representative candidates had their own debate.
Moderator Kay Maxwell first asked about solving problems with state pensions.
Steve Meskers, a finance expert who had a 35-year career on Wall Street specializing in emerging markets with a focus on Latin America, is challenging incumbent Mike Bocchino in the 150th House district, said the state's pension funds system was pay-as-you-go from 1931 until about 1975.
"In 1984 those pensions began to be fully funded for a short while, and then were left unfunded. The gap is tremendous," he said. "It's hard to resolve because about 90% of the tier-one retirees who are people who entered before 1984, are already retired. Those benefits include both medical costs and cost of living increases that are choking the state. Those expenditures are constitutionally guaranteed, not by Connecticut, but by the US constitution."
Mike Bocchino blamed Democrats. "Let's be frank about why are we in this place," he said. "Forty years of Democrats in the State House and Senate has put us in the position we're in today."
He said he'd met with members of the Finance and Appropriations Committee and told them they need to come to Greenwich and "be quiet and listen" to our experts.
"I told them, whether you like Greenwich, or you don't like Greenwich, we have all the experts here: risk managers, hedge funds and finance guys," he said. "We will get a large table set up in the Hyatt. …That's how we're going to get out of this."
---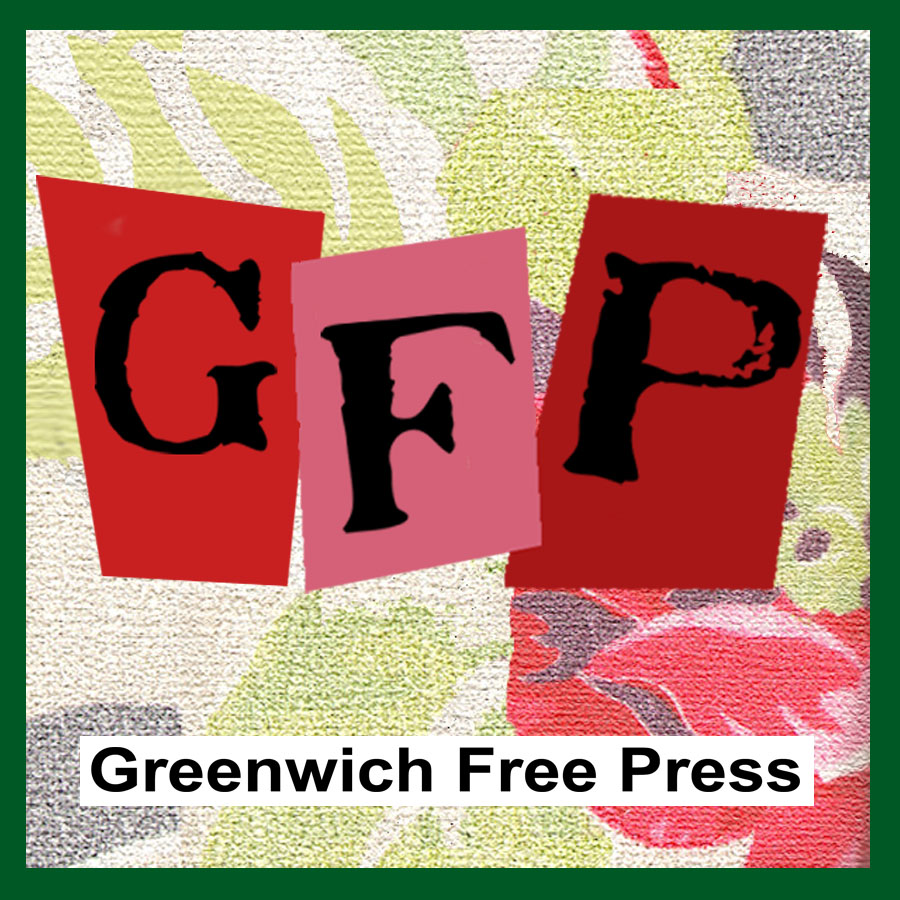 Subscribe to the daily Greenwich Free Press newsletter.
---
"I'm hearing a lot of blame, not a lot of solutions," said Laura Kostin a journalist and parent of four, who is challenging Fred Camillo in the 151st House District.
"There have been a few proposals that are quite valid," she said. "One is monetizing our $18 billion in assets on the books and applying that to reduce our unfunded liabilities, also devoting one half of one-shot revenue, which is windfall we didn't expect to get."
Kostin said the state currently has almost a $1 billion in the general fund due to one-shot revenues.
"The other idea put forward by the Commission on Fiscal Stability and Economic Growth – we were all at that forum last week – was tapping the lottery to pay down some of our unfunded liabilities."
Camillo said the Democrats wouldn't budge on any concessions regarding unions in the last budget process.
"You work overtime and get a big pension," he said. "There is one UConn professor who makes $350,000 a year. Even the low hanging fruit was rejected."
Tolls on I95
Asked whether they supported tolls, Bocchino said he did not.
"Trust me, tolls will be our future, but not right now, not until we fix our fiscal house," he said.
"Until we have a constitutional lock box that is sound, we shouldn't be talking about tolls," he continued, adding that the state has money that could be put into infrastructure. But, he said, "They take the money from the lock box but divert the money wherever they need it."
Laura Kostin said she'd hate to see families who are already struggling have to pay more of their paycheck for tolls when truckers cause 90% of damage to state roads.
She said in her home state of New Jersey, tolls on 122 miles of highway bring in $1.2 Billion. "I95 brings in nothing," she said. "It just costs us money."
Camillo said he was not in favor of tolls, and viewed them as a tax rather than a user fee. "To me user fees are for beach cards or golf fees."
He said truckers already pay about $30 million a year in fees, though he acknowledged they are also the source of most of the damage.
As for the idea of only having trucks pay tolls, Camillo said, "We were told we can't let Connecticut drivers go for free because it would violate interstate commerce," he said. So, with tolls, he said, "Our citizens would pay about 70% of tolls."
Camillo said the weigh station on I95 in Greenwich was a cash cow for the state, but had been broken for months.
"We all agree that it is critical we fix our infrastructure. It's critical to recruiting and retaining business," he said. "The good news is there will be a new governor and we'll get another crack at it."
---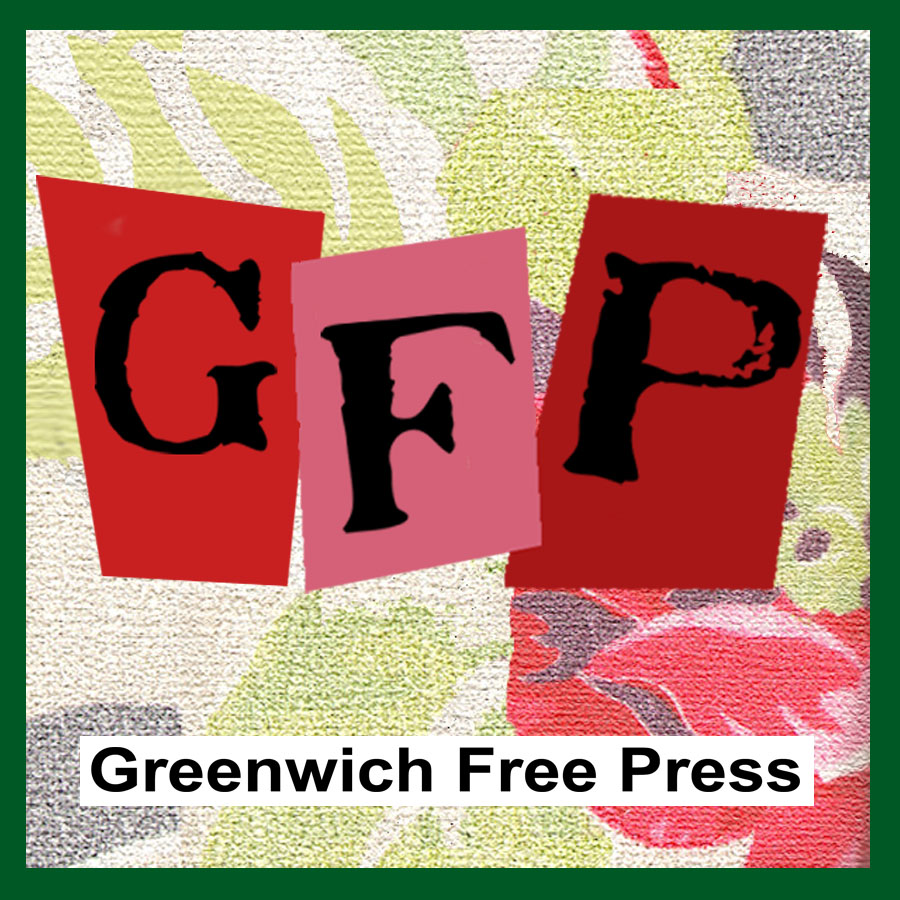 Subscribe to the daily Greenwich Free Press newsletter.
---
Meskers said, "We're running a multi-state charity on I95 and for some reason we think that's okay. There isn't another state in the northeast that lets you ride for free."
He said it was hard to reconcile that Connecticut wants to build its economy with manufacturing and high tech industry, but it hasn't invested in transportation.
"We have a tax issue and a pension issue. We have out of state revenue we can capture, but for some reason people don't want to," he said. "I find that foolish and not pragmatic."
He said Connecticut needs to get on the bandwagon of fixing infrastructure and that tolls would provide construction jobs. He said those jobs would create "a multiplier effect."
"When I did emerging markets, all major projects were co-founded with private sector money and that brought more discipline," Meskers said. "If we wait too long, we'll be the last people in the state wondering where the exit ramp is."
If cuts have to be made in the state budget, which specific areas would you cut?
Camillo said he'd like to see more delivery of social services come from non profit organizations.
"They can deliver services as good or better than the state at a much cheaper cost," Camillo said. "In 2008 there were 54,00 public employees. We've fought and gotten it down to 43,000."
Meskers said it might be a good idea to have an external auditor review the Dept of Transportation.
"We have to work smaller, faster and harder,"he said.
Bocchino agreed with Camillo on moving services from government to non profits.
He also said the Dept of Motor Vehicles should be privatized. "We can make the right cuts to create a smaller government that works harder for residents."
"There are numerous areas of wasteful spending in the state of Connecticut," he continued. "We know where they are. But we're not allowed to get our positions in because of 40 years of Democratic rule."
Kostin compared Greenwich to the state of Connecticut.
"Greenwich, Connecticut has a budget committee that looks at costs. Hartford doesn't. That's insane," she said.
"I don't think we can cut ourselves out of our mess," she continued. "We need to cut tax for businesses, bring them here and they'll hopefully hire more people and it will bring in more sales tax, use tax, and income tax."
Camillo said each time a new Governor comes into office, a lot of his colleagues disappear. "They're serving in positions in the administration. Why does a commissioner of a department need three deputies who make almost as much as him?" he asked.
He said the Dept of Motor Vehicles wastes money, and that Governor Malloy appointed a legislator from Bridgeport who was a former teacher to lead the DMV. "He set him up to fail, and he did," Camillo said.
Camillo also said legislators' "franking privileges," which pay for mailing glossy flyers several times a year, are unnecessary.
"It amounts to incumbency protection. You don't need to get mailings from us every three or four moths."
Meskers agreed with the Republicans about the DMV. "I'd agree with the commentary on DMV, it needs heavy rework," he said. "I'm not sure it's a public function. Even security at airports aren't public employees."
Deaths due to opioids increased from 357 in 2012 to over 1,000 in 2017. How can legislature address the epidemic that takes more lives than guns and auto accidents together?
Meskers said over-use and sale of opioids need to be tackled.
"Rein in the ridiculous sales pitch for every problem on a medical basis," he said, adding an additional tax on opioids might raise revenue to pay for half way houses.
Bocchino said the Greenwich delegation has Norman Roth of Greenwich Hospital and Chief Heavey of Greenwich Police "on speed dial."
"Opioid abuse in Connecticut is horrific. Even in the town of Greenwich there is massive abuse of opioids," he said. "There are pill parties where kids take the pills out of their grandparents' medicine cabinets and dump them in a bowl and help themselves."
Bocchino said legislation was passed to make sure Narcan was available to police departments. Also a bill was passed that limits doctors to prescribing opioids to 7 days maximum instead of 30.
"Education is the most important thing we can do," he said.
Ms. Kostin said the state should divest its pension fund from any company that manufactures opioid pain killers.
Also, she pointed to the value of education and said when she was young there were "scared straight" programs. "I have three kids in public schools and none have come home and told me there were taught about opioids."
Third, she said, there is no standard for care of treatment centers in Connecticut.
"You can go and be told you need to pray more," she said.  "And all insurance plans should cover recovery."
Camillo said in addition to the 7 day prescription limit and providing Narcan to police, addicts should not be jailed, but rather be put in a hospital.
Regarding checks and balances, given what is happening nationally, should I be concerned about it on the state level?
The wording of this question was subject to interpretation.
When Ms. Kostin mentioned the White House, Mr. Bocchino interrupted, saying, "It's about the state level."
"You're not the moderator," Kostin replied, going on to say, "I believed that the checks and balances of our democracy would keep us safe, but I don't believe that any more. I believe the state level is where we'll be fighting for our rights including our rights for clean air and water, our right to choose and our right to common sense gun laws. I believe they'll be eroded."
Camillo said there are checks and balances. He said 10 years ago when he was first elected, there were just 37 House Republicans to 114 House Democrats.
"There were no checks and balances then," he said. "It was so bad, it was. There were 15 to 20 moderate to conservative Democrats. They'd bring up these outrageous bills – the far left of the Democratic party – and the moderate to conservative Democrats would do what's called 'taking a walk.'"
Camillo said the Democrats had such a big majority a decade ago that even if 15 or 20 'took a walk,' their party would still win a vote.
"They can't do it any more. The state is waking up. The Senate is tied. Five more seats change and it switches to Republican," he said.
In closing statements, Mr. Meskers pointed to his 35 year career on Wall Street and said he'd worked his way through both his undergraduate degree in economics and his masters degree in finance.
"There's been a lot of finger pointing tonight," he said. "Let's not waste time ascribing blame."
"We need to think fast and adjust expectations of what public sector employees can expect," Meskers said. "Our transportation system is antiquated. We need to improve transportation. Eliminate tax breaks, stop the exodus of companies and residents. Let's send message that Connecticut is open for business. Let's send someone to Hartford with background in finance."
Bocchino said as a former small business owner and ranking member of the labor committee, the corporate income tax rate should be lowered and the income tax phased out.
"We need to understand there's been a 40 year Democratic rule. …we're so close. Imagine how much good we could do for the state if we take control," he said.
"The opponents to the delegation continue to deflect to Washington politics. They have an alternative universe on the issues," Bocchino continued.
Kostin said it had been her life's work as a journalist to observe and objectively report.
"I can objectively say to you that our fiscal problems will consume us if we don't act," she said. "We need change. You won't find this Democrat on the Dan Malloy apology tour."
Camillo said the Greenwich delegation can work across party lines.
"If  we win and are in the majority, we'll treat the Democratic minority with as much respect," he said. "You only have your word up there (in Hartford.) Once that goes, you'll get nowhere."
See also:
Frantz and Bergstein Spar Over I95 Tolls, State Finances, Gun Safety, Reproductive Rights