On Monday night the lounge at Greenwich's Town Hall brimmed with about 100 people that was standing room only for a "Call to Action" meeting on reproductive rights.
Speakers included representatives from Planned Parenthood and NARAL Pro-Choice Connecticut.
Elaine Buss of national NARAL, whose national organization specializes in advocacy and education and does  not provide any health or legal services directly to women said, "Seven out of ten people Americans believe women should have the right to make their own reproductive decisions. …But only 17% of the seven in ten considers reproductive freedom as a litmus test when they vote."
"You are not holding your representatives responsible," she continued. "…if we hold politicians accountable, a politician can win an election based on being a supporter of women's reproductive freedom."
Sarah Croucher, the Executive Director of NARAL Pro-Choice Connecticut, said, "I don't think right now, in 2017, we need to be worried too much about abortion rights in Connecticut. What we really need to be worried about is, after the 2018 elections, if we lose the Governor, the Senate or the House, and end up with state with a Republican majority, that is when bills like this will have a greater potential for traction."
The bills at issue are:
1 S.B. No. 321, An Act Requiring Parental Notification Prior to the Administration of an Abortion
2 S.B. No. 324, An Act Requiring Parental Notification Prior to the Administration of an Abortion
3 SB. No. 330, An Act Requiring an Ultrasound Procedure Prior to the Termination of a Pregnancy
4 S.B. No. 576, An Act Concerning Unborn Victims of Violence, grants person-hood status to a fetus
Croucher said there are current protections that make these bills unnecessary. "The most important is around parental notification," she said. "This is the low hanging fruit we see politicians pushing back against. …They say, 'Well, if you had a 13 year old, and they were getting an abortion, you would want to know.' Well, if any of you have a 13 year old going to get an abortion, you would probably would know."
Croucher said there is already a mandatory counseling law that requires certain subjects be talked through carefully and openly. "It includes that making sure you have adult support, but also makes sure they know there are alternative options, including adoption at no cost to the individual, and ensuring that young people know they can change their minds at any point."
Also, she said, all clinic staff are 'mandatory reporters.' "If there is a problem that clinics see, they will report it and it will go through appropriate channels."
"We have an excellent law to keep our teens safe and healthy here in Connecticut," she said. "We don't need them trying to be passing unnecessary laws that try and mandate family communication, which is never going to work in legislative form."
On mandatory ultrasounds, Croucher said, "We know that things like mandatory ultrasound laws are ways to stop women getting abortions, to punish women, to make them feel ashamed, and more unhappy than they might already be when they're having an abortion procedure."
Between 2011 and 2015, abortions for teens under 18 dropped by 47%.

60,000 people access their care through Planned Parenthood.

In 2015, there were 380 abortion for teens under 18. For teens under 16, the number was about 155.
On the proposed fetal personhood bill, Croucher said, "This is not about helping women. This is about punishing women."
"We need to continue protections that are in the Affordable Care Act for contraceptive care, women's preventative services, and around provisions for nursing mothers for breast pumps," Croucher said.
Croucher said that despite the falling abortion rate, but there will always be people who for one reason or another need to access abortion. "What we should not be doing is making it more difficult for them, shaming them, making them go through unnecessary medical procedures."
Planned Parenthood
Danielle Eason of Planned Parenthood of Southern New England said her organization offers everything from breast screenings and cancer screenings to birth control options. "We do abortion, although that is only 4 percent of what we do, although it is 99 percent of what people talk about."
"About half of our centers are in rural areas where people are dramatically underserved and it becomes their only doctor's office," Eason said.
In Connecticut there are 18 centers, and one in Rhode Island. Those centers serve about 60,00 patients, with about 115,000 visits a year. About half of the patients are on Medicaid or CT Husky.
"We are their health care provider," Eason said. "And women from other parts of the country come to Connecticut for abortions because they can't get one in their state."
Greenwich Delegation and Reproductive Rights
Eason said that Fred Camillo had accepted her invitation to tour the Stamford Planned Parenthood health center after she learned he had added his name as supporter of the bills impacting abortion.
"He learned about what we do, and he basically said, 'Some people asked me to co-sign it… But I'm going to take my name off. He didn't know there were already penalties, that statutes already existed."
Of the four members of the Greenwich Delegation, State Rep Livvy Floren is pro-choice. "She is a great supporter of ours," Eason said.
Eason said that while State Rep Camillo removed his name from the proposed bills, "Mike (State Rep Michael Bocchino) has been harder to pin down. He is the only one who hasn't come through our center."
Reached by email Tuesday afternoon, State Rep Mike Bocchino said, "I am very aware of the wonderful things that Planned Parenthood has to offer and that it is an amazing facility with compassionate people who enable women and men in making smart, healthy choices.   They provide valuable services to our communities that otherwise would not be able to receive care.
"As I have mentioned time and time again, I have never been supportive of SB321, SB330 or SB576."
Ms. Eason said Scott Frantz accompanied Livvy Floren on a visit to the Planned Parenthood Stamford health center. "I think he learned a lot. He is very vocal that he is pro-life, but he is not looking to stir the pot," she said. "He's not out there trying to make changes, but I don't know how in the end he would vote."
Eason said writing letters to the editor, working phone banks, calling and writing elected officials, and testifying at hearings are all important methods to support reproductive rights.
Croucher said people should follow the bills impacting abortion rights on the Connecticut General Assembly website where a link to the "Bill Search" allows users to search by the proposed bill number.
During the Q&A session, Christine Edwards asked if people remembered that it was illegal for a married woman to get birth control in Connecticut until 1961.
"When I say that to young people, they can't imagine. And that even an IUD was considered an abortifacient.
Edwards said her grandmother had 12 children. "How would you feel right now if you were supporting 10 to 12 kids? That could be a reality in a bizarre switch of fate. All I can think of, is we're so opposed to Sharia law, but how many of these laws are motivated by a religious preference where they say you can't have an abortion because any time there is a fertilized egg, that's a person. Your religion shouldn't step on my rights," she said to a round of applause.
Reached by phone Tuesday morning, State Rep Fred Camillo confirmed that he removed his name from the bills, and had learned about the range of services provided by at the Planned Parenthood center during his visit to Stamford.
"If you're going to be pro life, you can't just be pro life until they're born. You have to make sure they are taken care of and educated. That's also why I supported universal pre-K."
"You have to listen to people," Camillo said of his reason for the visit to Stamford. "Nobody will ever agree with you 100 percent of the time, but it's important to listen and be honest."
---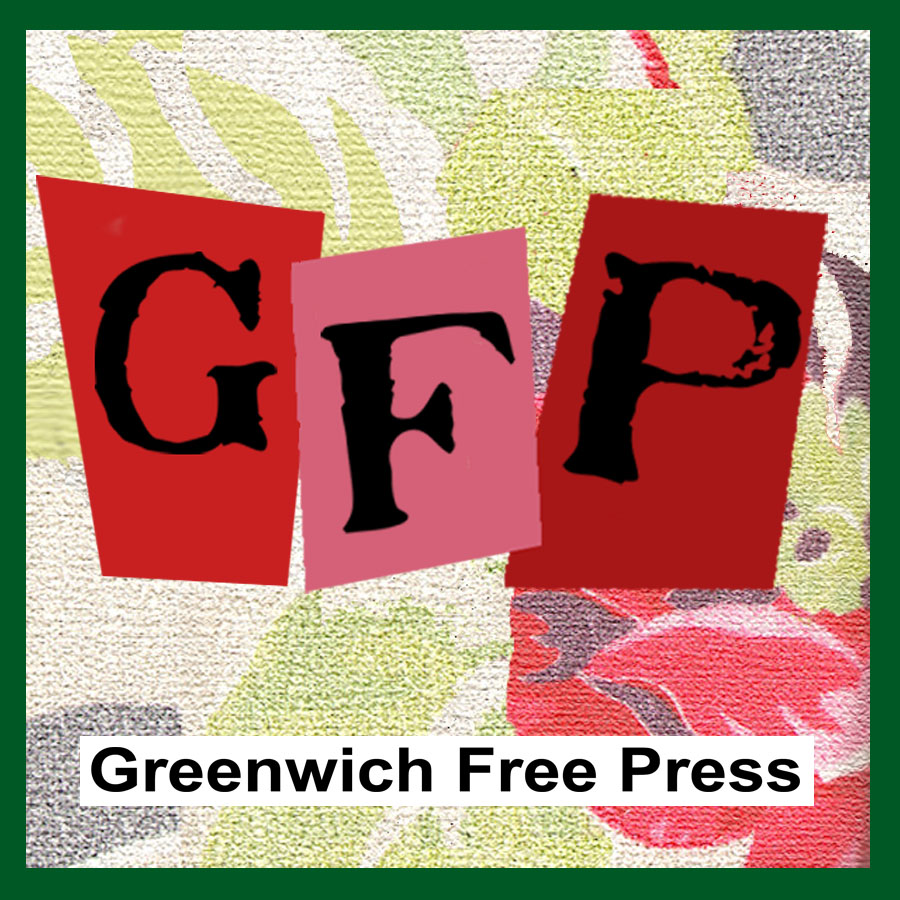 Email news tips to Greenwich Free Press editor [email protected]
Like us on Facebook
Subscribe to the daily Greenwich Free Press newsletter.