At the Greenwich Democrats annual picnic at the Greenwich Botanical Center, many recalled years of meager attendance.
But Sunday was different.
About 225 people turned out for lunch and speeches from CT Attorney General William Tong, Secretary of State Denise Merrill, US Senator Richard Blumenthal, US Senator Chris Murphy, Congressman Jim Himes, CT Treasurer Shawn Wooden, State Rep Steve Meskers, and State Senator Alex Bergstein, as well as candidates for Greenwich's upcoming municipal election including Tax Collector Howard Richman, running for Town Clerk Molly Saleeby, the team of Jill Oberlander and Sandy Litvack running for First Selectman and Selectman respectively.
Also BOE candidates Karen Hirsh, Christina Downey and Gaetane Francis, who are competing for two seats, (Meghan Olsson has taken a job in MA) were introduced.
Leslie Moriarty, who is running for another term on the BET, introduced her colleagues running for another term including David Weisbrod,  Beth Krumeich, and Jeff Ramer.
Former BOE member Laura Erickson and newcomer Miriam Kreuzer are running for their first their terms.
Secretary of State Denise Merrill warned about election interference.
"Yes, the Russians did try to probe our voter lists in 2016. …We will continue to work on this. But what has been at risk is the trust of American people in elections. I say I fear for our country in the 2020 election, because whatever the result, it will be viewed on all sides as not fair," Ms. Merrill said, adding that she hopes more Democrats are elected Secretary of State in key states.
Merrill said Greenwich's is a bellwether election.
US Congressman Jim Himes, a Greenwich resident said, "We have demonstrated since 2008 what happens when Democrats govern – 20 million uninsured people get access to healthcare. Gay young men and women can wear the uniform of armed services. Our environment is cleaner. We address climate change, we have a welcoming policy to immigrants, and we understand that education delivers the American Dream."
"When Democrats govern, nationally, in the state and in the town of Greenwich, remarkable things happen," Himes said. 

State Rep Steve Meskers, who was the first Democrat to win State Rep in the 150th district in 100 years, commented on the political climate.
"This is not normal. What we're witnessing – it's unspeakable," said Steve
"Where we've moved, from what's unacceptable to what's acceptable – we keep going off the charts. It's become the new normal." – Steve Meskers, State Rep, District 150

DTC chair Joe Angland was the first to recall the days of meager turnouts at the annual Greenwich Democrats picnic.
"We'd be lucky to get two dozen people," he recalled.  Noting the turnout and recent victories of Democrats including Howard Richman, Steve Meskers and Alex Bergstein, he said, "The days of graceful losses are over."
Mr. Angland introduced the team of Jill Oberlander and Sandy Litvack running for First Selectman and Selectman.
"We will win if we exceed the number of people who voted in 2017," Mr. Litvack said, adding he felt strongly that what happens on the national level impacts Greenwich.
"I will say it, even though Fred Camillo doesn't want to hear it. If you are comfortable being silent while kids are being locked up. If you are comfortable being silent when people are being told to go back where they came from, you are not the person to lead the Town of Greenwich." – Sandy Litvack

---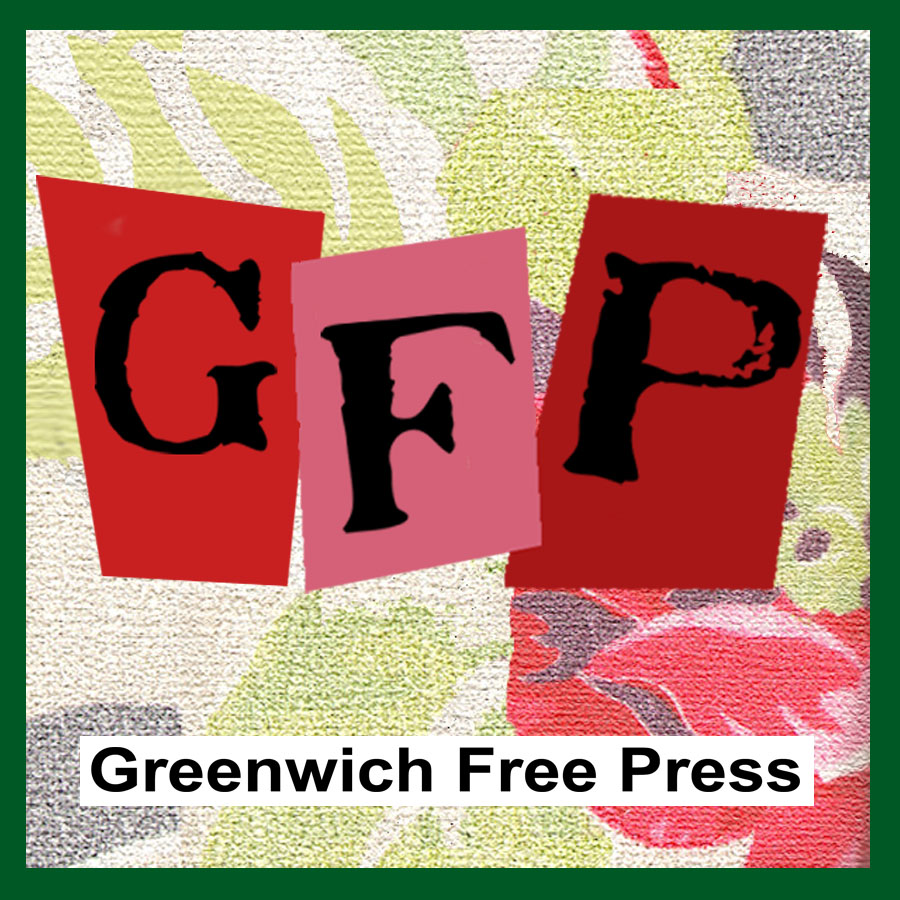 Subscribe to the daily Greenwich Free Press newsletter.
---
Jim Himes said the Republican party was formerly an admirable party that was a good counterweight to the Democratic party.
But, he said, "It has become a wholly owned subsidiary of the Trump organization. It is a cult of personality. And that is a personality that is summarily indecent in every moment in in everything I named: about health care, about immigration, about climate change."
"This is about reanimating the sense of decency that we maybe didn't talk too much about because maybe we took it for granted. But when we have a President who attacks people of darker skin color than he has, or people who love differently than he does, and who aren't as wealthy as he is, we are showing an indecency that isn't just un-American, but is inconsistent with our values as human beings." – Jim Himes
The other US Senator from Connecticut, Chris Murphy, who was introduced as the loudest voice on gun control, said after recent mass shootings, there is mounting pressure on the Senate Republican leadership to take up gun safety legislation.
"We are at the inflection moment on gun violence," he said. "Republicans have realized they are about to get thrown out of office if they don't do something about guns."
Murphy said adding pressure at the grassroots level from groups of parents and consumers who decline to shop at stores where customers are allowed to carry guns is effective.
"In Washington you feel something happening under your feet." – Chris Murphy

"I'm not sure if there is a town with greater opportunity to send a message than if Sandy and Jill win," he added.
Senator Richard Blumenthal said he and Senator Murphy traveled together to Sandy Hook after the mass shooting in 2012.
"We saw the unspeakable tragedy of the 27 deaths," he said. "Real lives and futures lost."
Describing the grassroots efforts toward gun safety, he said, "I've never seen this seismic outpouring of strength at the local level."
Senator Blumenthal also recalled annual picnics when there were far fewer Democrats in attendance, and said he was also optimistic.
"Sandy and Jill are strong team," he said. "On their merits, this is one powerful team."
"The democracy we love is in danger. Partly from within," he continued, adding that President Trump is installing far right judges in the courts.
"When Mitch McConnell takes pride in calling himself 'the grim reaper' – He is blocking election security legislation that is necessary to stop influence from Russia and other countries who are now attacking our country. They will make 2016 look like child's play," he warned. "This is why we need a Democratic majority in the US Senate."
"I will spend every waking hour to elect a Democratic President of the United States in 2020. Send a message in electing Jill and Sandy." – US Senator from CT, Richard Blumenthal
By way of introduction, Senator Blumenthal praised Governor Ned Lamont, saying, "He eradicated the $4 billion deficit without cutting social services or raising taxes, and financial markets took notice."
Governor Lamont also joked about the paltry attendance of previous Greenwich Democrats picnics and the arm twisting it took to encourage attendance.
"Thirty years ago we used to offer to clean out your gutters," he joked.
"We inherited a yawning deficit," Lamont said of his administration. But, he added, "We fully funded education and more money for the most distressed schools where kids were falling behind. We didn't borrow our way through this."
"Connecticut is more ready than we (might have been) been before, if Trump invades Iran," Lamont added, saying he believes in Connecticut.
As for raising the minimum wage increase to $15 an hour being implemented over four and a half years, he said, "We're doing it in a responsible way." He said any Republicans who say that is anti-business are repeating what lobbyists tell them.
"Jill and Sandy are invaluable," he said. "I know the values they represent."
Steve Meskers, who was the first Democrat to be elected State Rep in District 150 in a century explained why he ran for office.
"I was offended. This is not normal. What we're witnessing is unspeakable," he said adding that if voters look at the credentials of candidates Oberlander and Litvack, "There would be no contest."
Oberlander, currently the BET chair, graduated from Cornell and then received a law degree at University of Chicago. She practiced law for the Alliance for Downtown in NYC and the MTA, as well as at law firms.
Litvack who is finishing up his first term as Selectman, is the former Assistant Attorney General in the US Justice Department, Antitrust Division. At Walt Disney he was the Chief of Corporate Operations and Vice Chair of the Board. He also practiced law in major New York law firms. He received his undergraduate degree from UConn and law degree from Georgetown.
Mr. Litvack said much hinges on turnout for the Nov 5 election. "If we exceed the number of people who voted in 2017, we will win."
"What happens on the national level does impact us. It impacts our leadership. It impacts who we are," he said, growing impassioned. "It is about leadership."
"If you are comfortable being silent while kids are locked up. If you are comfortable being silent when people are told to go back where they came from. If you are comfortable with the kind of divisive talk we have without speaking up, you are not in my opinion the person in my opinion the person to lead the Town of Greenwich." – Sandy Litvack
Ms. Oberlander said she and Mr. Litvack had been out knocking on doors, making phone calls and speaking to groups.
"We are here to make a change for our community, for you, for everyone else who doesn't have a voice in our community – to bring good government practices, transparency, integrity, fiscal responsibility, to protect our residents and care for them in your name."
Oberlander said she and Mr. Litvack seek to work with state and federal officials.
"We want to change up the relationship," she said.
State Senator Alex Bergstein, who is the first Democrat to hold the State Senate seat in the 36th District since Horace Allen Barton  held the position from 1931-1932 during the Great Depression, reflected on Democrats' state of mind in 2015.
"We were complacent, and I include myself in that category. Complacency got us the worst president in history. It also got us the loss of a Democratic majority in the Connecticut Senate in 2016. While we were focused on other things, Connecticut went from a blue state to a purple state."
Bergstein said her district is one of the most heavily Republican in Connecticut, and she'd been told her race not winnable, but, she said, the hard work of Democrats on the ground made the difference.
"In 2018 nearly every Republican for state office in Connecticut supported the President, so we were one vote away from becoming a Trump state," she said. "I know you believe as I do that this President does not represent our values. That's why we can't elect anyone who supports him."
"We are at a critical juncture. We have a President who acts like a dictator with his unapologetic racism, his unapologetic attacks on women and immigrants, rollbacks on clean environmental protections, clean air and water standards, and his unapologetic support of the gun lobby. This administration is the biggest threat to our democracy, to our safety and to our freedom." – Alex Bergstein
Tax Collector Howard Richman who defeated Republican incumbent Tod Laudonia in 2017 vowed to run on his record.
He said to date his office had collected $4,234,869.14 in back taxes, resulting in a lower tax increase for Greenwich property tax payers.
Richman said previously it was taking five weeks to deposit checks and he calculated that $116 million was slow to get into the bank, costing the Town about $80,000 in interest.
Today, he said, a streamlined deposit process for tax payment has eliminated potential for lost revenue and resulted in additional interest for the Town.  He said lines at the Tax Collector payment window have been eliminated in July and January busy times.
Molly Saleeby, a member of the RTM said she is challenging longtime Town Clerk, Republican Carmella Budkins.
Angland said that in addition to maintaining critical records for the town, the Town Clerk's office also provides an important roll for the RTM  providing a large group of people people the important data they need to make decisions
"A lot can be done to improve that," Angland said.
"What we need is a town clerk's office that doesn't just stick its toe into the 21st century," he said, introducing Molly Saleeby.
Saleeby said she is running for Town Clerk because she learned the incumbent had been in office for many years without being contested.
"In a democracy I don't believe any election should be uncontested," said Saleeby who has been serving on the RTM.
Saleeby said she'd been learning what that the town clerk's office is responsible for and that she seeks to modernize the office by implementing technological advances, especially with an eye to the town clerk's job serving as secretary of the RTM.
"There are functions of the office that need to be fully automated. There are certain services that shouldn't require someone to physically come into the town clerk's office. I'd like to increase access to the town clerk's office," she said.
Also, she said, "I'd like to make sure that all revenue that the town clerk's office is responsible for collecting in fact is."
She said there are incentives for the town to increase the percentage of dogs who are licensed through the town clerk's office and that only about 25% of dogs are currently licensed.
"It's about public health and safety there are incentives for towns to keep more of the revenue."