On Tuesday night at GHS, following a presentation of potential upgrades to Cardinal field, architect Russell Davidson outlined a 15-year plan for $750,000,000+ of major additions and renovations to all Greenwich schools, plus the Havemeyer building, home to the schools administration offices.
He noted the $765,000,000 price tag reflected dollars in 2020 and that figure would rise to about $850,000,000+ with the work being done over 15 years.
"You spend about $20-25 million a year on capital improvements," Davidson said, adding that Greenwich schools have over a billion dollars in replacement value.
"The first thing we did was look at facilities and give them an inspection," Davidson said, adding that the district's oldest school building, the Havemeyer building, on Greenwich Ave, was built in 1892, and features a disused auditorium.
Davidson said buildings are up to code for the year they were constructed, and that proposed infrastructure work is mainly age related. Other upgrades are to make buildings accessible and in compliance with the Americans with Disabilities Act of 1990.
"It's time to make sure your buildings fully comply," he said, adding that there are four buildings that don't have elevators.
Alan Gunzburg, who chairs the First Selectman's Advisory Committee for People with Disabilities said it was unconscionable that these schools are not ADA compliant and lack elevators in 2018.
A student in a wheelchair, for example, must have his or her classroom relocated to the first floor in schools including Old Greenwich, Julian Curtiss, Riverside and Havemeyer. A parent in a wheelchair can't even visit their child's classroom if it is on the second floor.
As for ventilation, Davidson said requirements for a school built in 1920 were that it have fresh air. "That meant it had windows that could open," he said.
With the average year of construction of a Greenwich school at 1953, many do not have up to date ventilation even if they have air conditioners in the windows.
"Things are warmer now and people expect filtered fresh air mechanically introduced and cooled," Davidson said, adding that improvements to infrastructure include flooring, roofs, and plumbing fixtures. "It's everything required to make your buildings good buildings," he said.
Demolish or Replace Central Middle School?
An idea the architect presented was to demolish Central Middle School and disperse students to expanded Eastern and Western Middle Schools.
"With two middle schools with about 1,000 students each," he said. "That's not a bad size for a middle school."
Parents and teachers were outraged by even the suggestion, citing added distance for transportation and traffic.
Parents demanded to know whose idea it was to consider demolishing CMS and dispersing students. Ms. Dayton said that idea came from the architect. "No one on BOE has brought it up," she said.
The Architect, Mr. Davidson said it wasn't his idea either.
Someone in the audience raised their voice, asking, "Whose idea was it?"
Dr. Gildea said there were many 'blue sky options' including exploring ways to be fiscally responsible. Indeed, demolishing CMS and adding on to Eastern and Western would save tens of millions of dollars over building a new CMS.
Jane Anderson of Cos Cob, who happens to be an educator in the Bronx, asked why, with middle school population in Greenwich anticipated to increase 5 percent in the next 8 years, and the change in school start/end times exacerbating traffic, why would it make sense to have students travel further?
"Does anyone think about 600 students shuttled across Greenwich? How would they benefit?" she asked, receive a huge round of applause.
"I'd like that option to be completely taken off the table," said Janet McMahon, a North Street Parent who is on RTM in district 8 and a member of the education committee. McMahon's request also met with loud applause.
Jennifer Dayton said the BOE is meeting this Thursday at a retreat to "take in all the input." They will then vote and give guidance to the superintendent.
Davidson elaborated on the shortcomings of CMS, which he said is "thinner, lower and more spread out" compared to Eastern and Western.
He said that although it was constructed around the same time as the other two middle schools in the 1950s by the same architect, it is about a foot shorter and has structural issues that make it difficult to update.
"Long term if you want a middle school on that site you should look at replacing it," he said, citing Central's height and thin exterior walls. "It doesn't make sense to put a lot of money into it. The columns penetrate from inside to outside. Frost forms on the inside of those columns."
"We were asked, what if there were only two middle schools," Davidson said.
"If you replace a building for $100 million or more, you want to look at options," he said, going on to describe a 22,000 square foot addition to Eastern to increase its capacity by 150, and a 41,500 square foot addition to Western to increase its capacity by 360.
Davidson said that if students were dispersed, it would be possible to do a two story addition to Eastern. "It would be big enough to take about 40% of the students from CMS. It's not such a huge impact that you'd need second gyms."
Davidson said Western Middle School is a smaller building and it would take more of the students to get up to 1,000. He said that would translate into two additions to the exiting building.
Davidson said there was no plan for the site of CMS if it were to be demolished.
The second option for CMS, a more costly option, would be demolishing 90 percent of the existing building and constructing a new school on the playing field adjacent to the existing one.
Davidson next described ideas for Greenwich High School, which is projected to have a 10% enrollment increase in the next eight years.
GHS devised in 1970 with a "classic house plan" in which students were expected to have their core classes within one area.
But, he said with the addition of the science wing in 2000, the distance students walk to classes there is up to a quarter mile.
Davidson the issues with GHS is not that it's too small but that, "Its core instructional space is under-provided – that's classrooms and labs. It's 12 to 15 classes short."
Two additions to the high school are proposed: a two story learning commons and a new front entrance, where the glass corridor is in poor condition and is "an unfortunate configuration for school security."
Alexandra Stevens, a media specialist at GHS, urged that the entry configuration be a high priority.
"This is a mater of life or death," she said.
Davidson said ideally there would be a secure vestibule where people would be vetted, plus a security office.
The school's library would be recreated opposite the main entrance and the create a two story "showpiece" 21st century learning commons which would be right outside the main office. The existing library would be returned to classrooms, which they once were.
The science wing, created 18 years ago, is not new and needs some renovation.
He said an important piece to upgrading GHS is the indoor athletic facilities which includes essentially three gyms, swimming pool, and small fitness and dance spaces.
"In terms of phys ed teaching space and indoor athletics space, for a high school that is approaching 3,000 students, it is under-provided," he said.
He proposed demolition of team rooms to create a double gym and recreate team rooms and fitness spaces. Offices would be moved near the gym entrance that would not be recessed, but rather have a balance with the performing arts center entrance.
On the second story of the gymnasium addition could incorporate fitness and dances space and a  jogging track around the perimeter.
Davidson said with next generation learning, informal learning areas are important. In that vein another idea is to create a second floor corridor to attach to mezzanines that go all the way around the student commons.
He said that rather than going down stairs and across the building and up another set of stairs, students would have a more direct route, shorten travel distances for students in the 450,000 square foot building.
Building a mezzanine would include small group informal learning spaces that are common at colleges and other high schools.

Havemeyer Building 
In 1892 a Greenwich family gave the town the Havemeyer building, and it has been in continuous use since then. "And it shows," Davidson said. "It needs a lot of work."
The Havemeyer building has a disused auditorium with a drop ceiling. The proposal is to make the auditorium into a community facility, with a 21st century meeting room and small performance space right in downtown Greenwich.
And, rather than having offices in former classrooms, Davidson proposed a modern office for administrators.
"It's a combination of a historic renovation and 21st century office building, including an elevator."
Elementary Schools
At the elementary school level, Davidson said there is a square footage shortage of core space equivalent to two full schools. He said there are real issues at ISD, Julian Curtiss, New Lebanon, North Mianus, Old Greenwich and Riverside Schools, though all buildings will have upgrades to infrastructure, furniture and maker spaces.
As for Parkway, Davidson described it as under capacity. "You need to have more children up there," he said. "I'm not going to say much about it. It's an aging building that needs infrastructure upgrades."
Lisa Small said she was offended that Davidson's presentation gave short shrift to Parkway School.
"You glossed over it," she said. "You make it clear we'd be a low priority even though it was built in 1955. The building needs renovations. We should be treated equally."
At ISD Davidson proposed building additions. One addition would connect the school to the gymnasium where there is currently a covered walkway, which is a security issue. The other addition, which would result in parking being moved up the hill, would create classroom spaces and add a stage.  "It would completely modernize the building while preserving what's there," Davidson said.
Davidson said Julian Curtiss, built in 1946 remains almost exactly as it was originally constructed.
Students in 1946 walked home for lunch. The cafeteria was originally a music room.
The proposal is to build an addition that would create a courtyard. The addition of an elevator would serve two levels.
Davidson said North Mianus School has been expanded three or four times and still needs more space.
"It is an old building. The two story section in the front has small classrooms. There's not enough room in the front of the building. You can't move it. We propose two one-story wing additions that push out into the playing field. There would still be room for the powwow," he said.
A new gym would be built and the tiny cafeteria would move into the existing gym.  "You build the new first, move into it, and then renovate." The plan would also include a renovation to the upper floor of the oldest portion of the building.
North Street School, Davidson said, has a modest capacity issue. "We propose another four classroom addition to put all pre-K rooms together, and renovate the space that they occupy for art and music."
Davidson said Old Greenwich School presents the most challenges.  Despite being very attractive, it has been expanded several times.
This proposal would remove some of the additions. "This building has seven or eight floor levels with no elevators or floor ramps. If you are a Kindergarten student, you have quite a hike through the building," he said, adding that the interior travel distances are challenging. The whole doesn't make sense any more."
The proposal is to remove the two one story additions – one is very close to the property line and one constricts driving access – and create a three story addition and create a courtyard building with an elevator.
Davidson said plans for Riverside School would not touch the front lawn. "I know that's important," he said, adding that the cafeteria is very small. "There is also a hallway cordoned off for musical instrument storage. It's not a good storage and they do lessons in that hallway."
"What's proposed is to move things around for a two story addition at the rear, and one story addition by cafeteria. It'll shift the fields back, but there will still be plenty of room."
Davidson said forcing children to cross the kitchen driveway to get to the field is not ideal.
"We propose to pull that (driveway) back. The new addition would have science and a cafeteria, and create a courtyard for an outdoor classroom," he said.
Also renovations would create full sized classrooms. "These are not bandaids. These are holistic solutions," he said.
See also:
Public Input on Cardinal Field Upgrades Focuses on Access Road, Ice Rink, Maintenance
---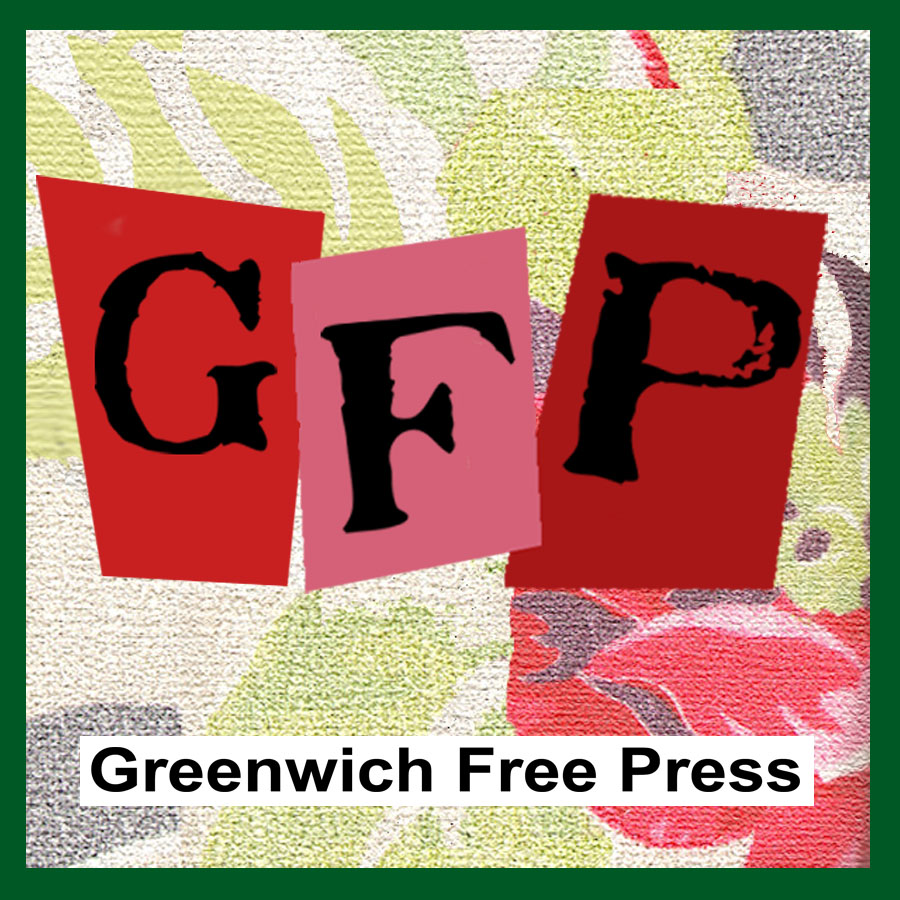 Email news tips to Greenwich Free Press editor [email protected]
Like us on Facebook
Twitter @GWCHFreePress