They each had a turn. On Thursday night, every Planning & Zoning commissioner itemized their objections to a multi-story apartment building proposed for the Post Road Iron Works site on West Putnam Ave.
The massive 355-unit building, which offered minimal green space, relied on Affordable Housing act, section 830g, for exemptions from zoning regulations. (A municipality is subject the affordable housing act statute 830g  when the town has less than 10% affordable housing.)
Richard Maitland, chair of P&Z, acknowledged that the town does not have 10% of its housing designated affordable.
Currently the town has 861 units managed by the housing authority. The state housing commissioner  distributed a list of towns with less than the goal of 10% affordable housing. Maitland said that as of 2015, Greenwich has 5.32% of town housing units recognized as affordable.
The commissioners shared an exhaustive list of objections to the project, despite the fact that it would have featured 30 percent affordable units.
History of Contamination at Post Road Iron Works
"I don't really know if the historic contamination of the site will be a problem after the remediation that is planned. But this has been a nagging concern to me throughout the process. " – P&Z commissioner Margarita Alban 
Nancy Ramer described the applicant's reluctance to test a pond adjacent to the property for contamination as reprehensible.
"The applicant refused before this body and before Inland Wetlands and Watercourses (IWW) to test that pond it has been using. And I consider that behavior willful," she said. "We don't know what they have done to this abutting property. And we need to know that and I think a court would support us in that. They are hiding information by not being cooperative, and we can assume the worst."
"The applicant said they would test if it was approved,"Ramer continued. "I don't know what that is. A bargain?"
"We are entitled to know what the contamination is before a determination of a positive nature can be made on this application," she said.
Bulk and Mass
Mr. Maitland noted that Greenwich's IWW had reviewed the application and found the applicant was not entitled to a permit and denied the application. He said the proposed Floor Area Ratio of 529,615 sq ft is 1,450% greater than  permitted in the RA-1 Zone. "The bulk and mass of the building overwhelms the neighbors and neighborhood in the context in which it is sited," he said.
As for alternative plans, Mr. Maitland said the applicant failed to respond to the request to come up with a proposal more in keeping with the character of the community.
Maitland said that the recommendations of Greenwich's housing task force study are for small, affordable housing units scattered throughout town.
Maitland said P&Z staff had counted 65 buildings in the area between Deerfield and Valley Rd, and found 58 of 65 were one-story and two-stories high.
"The proposed seven-story building is not in character with the existing scale," Mr. Maitland said, despite the applicant's claim that, "It is not out of character with the neighborhood, and conforms to sound planning tenets." He said the building would be the size of 1-1/2 football fields. "There is no building that I know of that is this huge scale and bulk."
Andy Fox said he agreed with Mr. Maitland's statements. He said it would be a huge detriment to the character of the surrounding neighborhood, nearby wetlands, and a total "devastation" to the wooded area on the property.
Mr. Macri said he viewed the apartment building as an urban project. "I believe this is a precedent-setting project for Greenwich," Mr. Macri said, adding that the proposed building seemed more suited to a downtown area in a city like Stamford or Bridgeport, where there is a retail area supporting a residential buildings, as well as public transportation. Mr. Macri said that while affordable housing is needed in Greenwich, he did not think it should come at the expense of the town's character or infrastructure.
Issues with Sewer System
It was acknowledged by both the applicant and the town's sewer division that the development will yield an excess of what the sewer system can accept.
The town sewer division did not approve the applicant's repair concept. Mr. Maitland quoted the applicant's sewer expert, Mr. Knowlton had his own uncertainties about the liner method, "Cured in Place Pipe" or CIPP.
"Nobody knows for sure at this time. Before you do any CIPP project,  you need to go in and clean up the pipe and video the pipe to see what's going on inside," Knowlton said in a previous hearing in 2016. "Assuming it is a candidate for CIPP lining,  then you can do the lining whether or not there are bends or dips or anything else…"
AECOM, who did independent analysis for the town, said there were significant concerns regarding the existing sewer line and impact of additional flows into the system, including the possibility of sanitary sewer overflows.
Quality of Life for Affordable Housing Residents
Mrs. Alban said the applicant acknowledged the building would house families, yet the design was "of urban density," lacked play spaces, open space and natural light. In addition, she said there were concerns about safe access to schools by children whether on foot or by bus.
Further, Mrs. Alban said the application failed to meet best practices in affordable housing.
"The proposal does not provide residents with the advantages of the suburban setting in which it would be sited, and does not address quality of life considerations for affordable housing," Alban said. She pointed out that the applicant had been unwilling to reduce the building's mass to allow more light and ventilation.
The proposed "pedestal building" would have had five stories of apartments over two levels of underground parking, an indoor pool and two small indoor courtyards. Individual apartments would each have a 5 ft balcony.
Mrs. Ramer pointed out there had never been an accurate rendering of the proposed building. "We were given renderings that were I believe intentionally incomplete," she said. "We were given a rendering of the building's narrowest piece and a portion of the front. So we don't know what it would look like."
She said with regulations for multi-family homes, the adequacy of outdoor living space is a criterion. "I don't think there is any outdoor living space in this place. There is no sun going into the open spaces that are interior to these building spaces. The applicant does not take into account," she said, adding that traffic studies indicate there would be a huge increase in traffic. "Apparently the solution is to overload small streets in our most disadvantaged part of town."
"Armstrong Court has a great deal of green space… We do not have any public housing with any thing of this density," Mrs. Ramer said. "Those people should have a better quality of life."
After a little over an hour, the commission voted to deny the application. The vote was unanimous.
See also:
Wetlands Agency Votes Down 355 Unit Apartment Building at Iron Works Site
As Proposed, 355-Unit Apartment Building at Iron Works Site Looms Large, Questions Remain
Sparks Fly for Iron Works Application at Late Night Wetlands Meeting in Greenwich
P&Z: Apartment Building at Iron Works Site Too Big, Too Urban, Too Tall
Residents Blast Proposed Iron Works Development. Wetlands Director: We're Not Letting the Applicant Skate Through.
Wetlands to Iron Works Applicant: "Freewheeling Narrative," Declarations and Conclusions Not Backed by Data
Iron Works Applicant Seeks Fee Reduction from Wetlands for 5-Story, 355-Apartment Building
---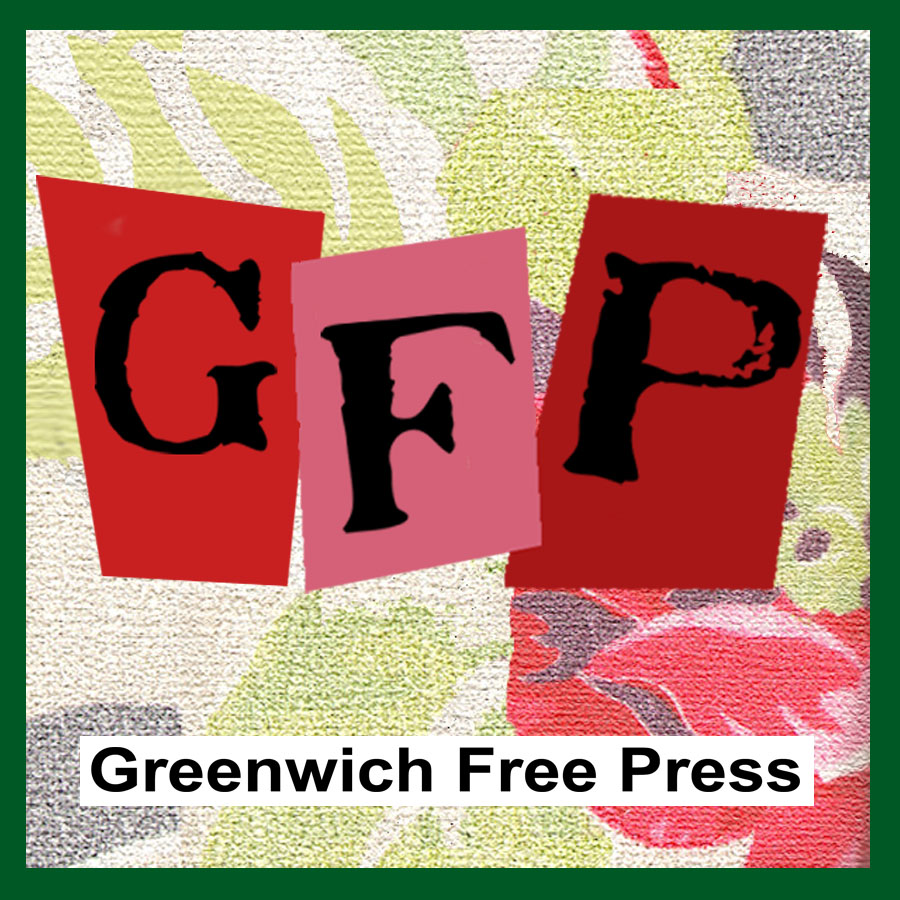 Email news tips to Greenwich Free Press editor [email protected]
Like us on Facebook
Twitter @GWCHFreePress