Monday night's Wetlands meeting was billed as a public hearing for the proposed Post Road Iron Works five-story, 355-unit apartment building, with parking garage for 520 cars and 39 surface parking spaces. Residents would enter and exit the five-acre development from West Putnam Ave.
An emergency access driveway on Oak Street would be closed to vehicular traffic, but open to residents as a walkway.
Unfortunately, after nearly three hours, not a single resident had a chance to speak, with the exception of First Selectman Peter Tesei.
Remarks were heard from Mr. Studer, attorney for the applicant, along with their soil scientist William Root and engineer Ted Hart.
Attorney Ted O'Hanlon, representing the intervenor, the Greenwich Neighborhood Preservation Group, had a chance to speak, as did intervenor Mr. Nick Cataldo, a neighbor at 27 Hemlock, who happens to be an industrial engineer familiar with OSHA requirements.
There are five wetland areas in the vicinity of the proposed project, and two of them fall within the five acres the applicant seeks to develop.
Mr. Studer said the applicant proposes to handle storm water runoff with a green roof system on over 85% of the building porous asphalt and pervious pavers, a piped detention system under the surface parking area, and a landscape plan including 49 trees, 62 shrubs to replace 26 trees that will be removed.
Agency member Jim Carr shared photos he took of wetlands in the vicinity of the proposed project. He said he'd seen many birds and counted  several Mallard ducks in each of the wetland areas.
"We see that even after a moderate rain it's susceptable to flooding. What'll happen in a very heavy rain? The parking lot will flood. What's in that lot? It's the lot is full of automobiles coming and going. Automobiles are a source of pollution. Pollution will go directly into Horseneck Brook," Mr. Carr said. "I want to know what's to prevent this development from aggravating this already flooding situation?"
Flooding and Contamination
"We've heard evidence there were contaminants on the site. Are they still there? What would happen if we had a heavy storm with runoff carrying contaminants in these wetlands?" Mr. Carr asked.
After listening to nearly two hours of the applicant's testimony, Wetlands Commission member Stephan Skoufalos was blunt. "You need to button down these representations with actual findings because we're having a freewheeling narrative discussion – but, I take it someone is taking notes?" he said to the applicant's attorney Mr. Studer, their soil scientist William Root and engineer Ted Hart.
Nick Cataldo said the applicant owns a Phase I report, but has not shared it with Wetlands Agency. He said a Connecticut DEEP environmental analyst, David Stokes,  conducted a surprise audit of the property on February 27, 2012, and found incidents of mishandling of contaminants. "Used paint was discarded throughout the property, including paint solvents discarded into catch basins," he said. "Contaminants were found on the five acre site. Xylene, hydrocarbons and mercury were found in the soil."
"This data was known by the applicant. Nothing has been done," Cataldo said. "The site, from a management standpoint, is in shambles. …They're talking about building a monstrosity of a project, which requires blasting and moving this contamination around residents within 100 feet of the property."
"What you find in the contaminated catch basin, by common sense, would flow to the pond and the surrounding wetlands, and ultimately into Horseneck Brook," Cataldo said.
Mr. Cataldo said the applicant had not once mentioned steps that would be taken to remediate the property. He said that the site is officially considered a hazardous waste producer with the DEEP.
"The moment this property transfers, someone is liable for remediation, and it's not going to be the seller. The seller is already claiming hardship at the $35,000 application fee.

The remediation here, as the DEEP investigator told me, is in excess of millions of dollars, from what he saw." – Nick Cataldo
Agency member Elliot Benton asked Mr. Cataldo whether, based on his review of the Phase 1 and Phase 2 studies, "Were the contaminants found to be in excess of industrial standards or residential standards."
"Both," Mr. Cataldo said. "These reports exist. We have them right here."
Mr. Studer, the attorney for the applicant characterized the criticisms as misinformation, half-information and speculation.
Asked why he hadn't provided a complete environmental analysis, he replied, "The best person to speak to that couldn't be with us because he is on vacation. He will be here next time," Studer said, which met with chuckles from the audience.
"So far you have red herrings and speculation. We will have all this information for you next time," Studer said, adding that was baloney to say 'nothing has been done'
Mr. Studer said his client had responded to the DEEP audit from 2012 and addressed concerns in that report, including materials handling on site, waste management, recycling of lightbulbs and soiled rags.
Incomplete Application
Attorney Ted O'Hanlon, representing a group of neighbors from the Greenwich Neighborhood Preservation Group, urged the commission to deny the application.
"This applicant knows what you want. The applicant has the information. That applicant's environmental professional – they reference Titan Environmental Services –  It's not some third party's (study) that they don't have control over. They have selectively come before you with only some information."
O'Hanlon said that given the application is filed under the Affordable Housing Act, he would expected the applicant to be "completely candid and forthcoming with all information."
"Where is the environmental contamination information? This site has been the Iron Works for 80 years," O'Hanlon said. "There was information offered the last time this site came up about environmental contamination. The idea that the information is not available is preposterous."
With five minutes remaining in the meeting, to speak (Wetlands had the auditorium from 7pm until 9:45pm), Mr. Tesei was given time to speak.
"If this site is not properly assessed, contained and remediated, the consequences will be devastating to neighboring residents and public health," Mr. Tesei said, adding that the applicant must bear the burden of those costs.
"There are several conclusions that were made this evening that seem to be in contrast to conclusions the reports would lead to," Mrs. Sesto said to Mr. Studer.
Because no residents had time to speak, the hearing will be continued, tentatively on March 28. Stay tuned.
See also:
Iron Works Applicant Seeks Fee Reduction from Wetlands for 5-Story, 355-Apartment Building
---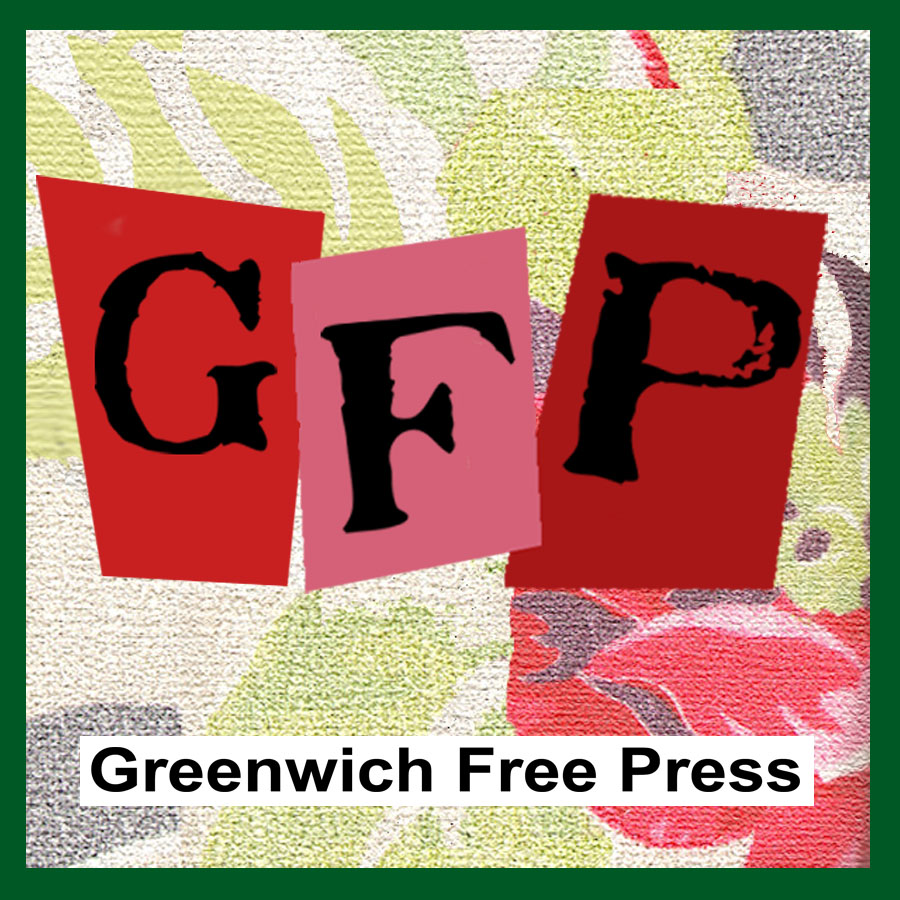 Email news tips to Greenwich Free Press editor [email protected]
Like us on Facebook
Twitter @GWCHFreePress
Subscribe to the daily Greenwich Free Press newsletter.