A true American icon came to Greenwich's own C. Parker Gallery this week to present his emblematic artwork to viewers buzzing with questions and conversation.
Max has been considered a keystone artist in psychedelic and counter-culture pop art throughout the 60's and 70's, and later was the official artist for many recent events, including the Grammy Awards, The 30th Rock and Roll Hall of Fame, and the Super Bowl among others.
Despite his success with various styles, Max's fascination with evolving new ideas and processes is constant. This was evident to anyone in attendance on Wednesday evening.
At the opening reception, conversation with the artist left no doubt that he does not leave his artist's mentality in the studio. His answers about his process, influence, and connection to his subjects were not fixed, but rather as bright and impressionistic as some of his works. Max seems to have a never-ending appreciation for all which surrounds him and is constantly under the influence of music and pop culture. When asked what he'd like to portray next, he answers simply, "Whatever comes along." When asked his favorite project, he replies along the lines of "I love every part of what I do; I love the present moment, including being here talking with you."
When Max is not creating, he is listening to music, and enjoying other artists' work. At the age of 78, he continues to create with never-ending tenacity. In person, he is kindhearted and unpretentious. "Can I take your picture?" I ask, to which he replies, "One."
It's clear however, that much more detail lays beneath the artist than his own description, as Lauren Moskowitz, who works closely with Max, describes.
Beyond his own unassuming front, Peter Max is artistically brilliant. He often works on several pieces at once, and has very unique processes for producing each project.
The various forms of media with which he has experimented, include but are not limited to: collage, print-making, video, and digital imagery. He has even used mass media as a canvas for artistic expression.
Each psychedelic burst of color in the exhibition allows each piece to speak for itself. This is especially true of his newest series, in which celebrates Frank Sinatra's 100th Anniversary.  The series featured painted and colorized photographs of Frank Sinatra at various stages of his life, and honor his career. Each rendering casts the singer's life and career in dynamic tones that a regular black-and-white photograph could not attempt.
Because Peter Max knew Sinatra, because he experienced his influence and energy, the colorful pieces capture personal and vibrant impressions of the singer's energy and influence. Max's desire to capture and translate history that he witnessed himself shines through unquestionably.
The twenty photographs that Peter Max chose to work with were thoughtfully selected. Max sat down with the Sinatra family and decided on images with which he felt personally connected, ones that reflected his connection with Sinatra's personality and honored his career.
The photographs, blown up portrayals of the singer in various poses and stages of his life, started off as grainy images. By painting under, over, and into the silkscreened images: re-printing, repainting, filling in, and changing coloration, the images transform into true gems which seize the animation in each expression. Often, he will come back to one piece several times,  painting and reworking until he's satisfied. As a result, each finished work sings a distinct, soulful song in vibrant tones.
Each original is signed twice: once on the front by Max, and again on the back by Nancy Sinatra. Though some pieces were sold, many are still on display to be viewed by the public.  The pieces are up for acquisition, and are a hot commodity, each piece being valued upwards of $50,000.
Just as Peter Max witnessed actors like Sinatra grow as artists, many at the reception have also witnesses Max's own career transform. Copies of "The Universe of Peter Max," a book containing fifty essays which take an unprecedented look at his imaginative process, were signed by the artist and the opportunity to witness him with his artwork was a unique experience resonated with his audience.
The exhibit is ongoing at C. Parker Gallery 17 E Putnam Ave
---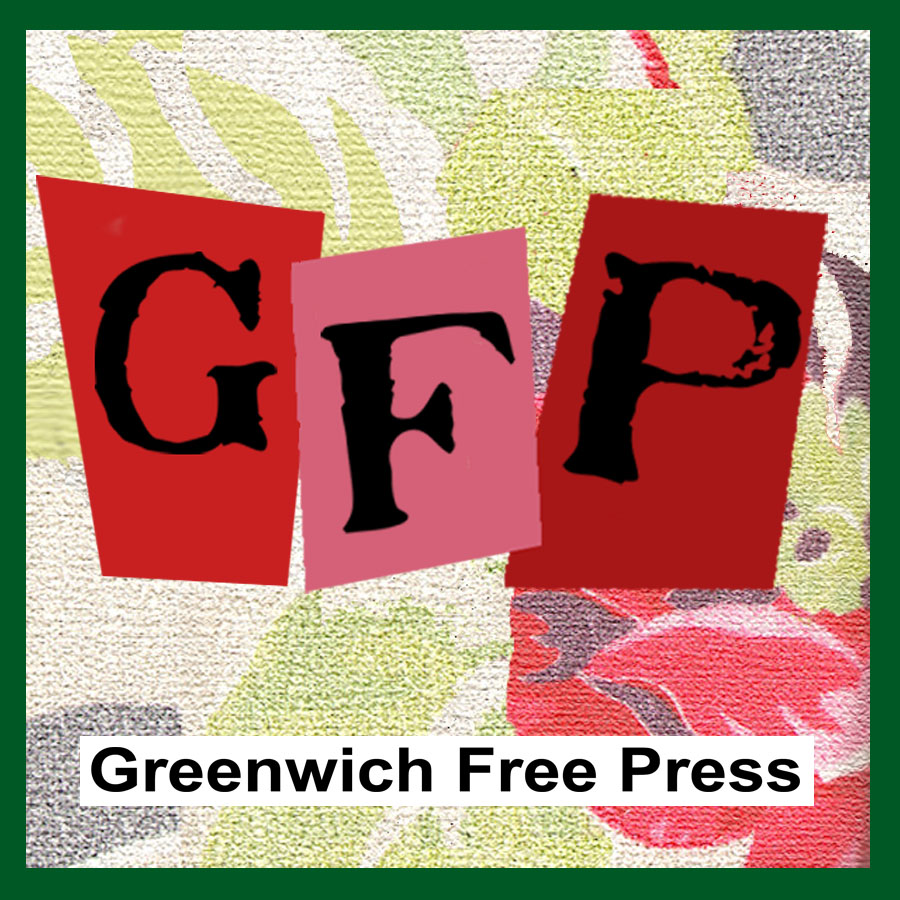 Email news tips to Greenwich Free Press editor [email protected]
Like us on Facebook
Twitter @GWCHFreePress
Subscribe to the daily Greenwich Free Press newsletter.