In the end Audi got what they wanted. But not without a fight. Tuesday's P&Z meeting extended well beyond midnight, and was broadcast live on GCTV.
Neighbors armed with photo blowups of patio furniture floating in the flood zone by Audi, and glaring lights left on all night at the car dealership on West Putnam Ave, failed to stop the dealership's expansion.
Ginny Gwynn, director of Greenwich Land Trust, testified that for years empty cans of solvents, litter and car parts had been thrown from the parking deck into GLT's wooded buffer between Audi and its adjacent neighbors.
RTM members representing several districts in Town, all waited for hours to speak out against Audi's expansion using words like encroachment, dangerous, pollution and unneighborly.
Audi's application was heard following a 10 minute break. For those in TV land either too tired to also take a break, or curious whether the mics would remain on like they were at the last P&Z meeting, were rewarded with some humor.
Two client representatives on another application chatted by the podium where the microphone was left on.
"He has absolutely no 'off button,' said one, referring to a particularly verbose attorney. "Isn't there like a trap door? Like in Shanghai Surprise. You know in those shanty towns, when they kidnap you?" he said pointing to the floor in front of the podium. "Or, in one of those Hal voices, saying, 'Your time is up. Your time is up."
After the break, around midnight, Mr. Heagney summarized Audi's revised plans, including a promise to straighten the path to the historic post office, "Addington House," on the property and a commitment to add a valet service for customers during car carrier deliveries.
Heagney said the previous day he spent 90 minutes meeting with neighbors at the Audi dealership to clear up a misunderstanding over lighting.
He said Tabor Dunne, director of facilities for Audi, also met with neighbors.
Mr. Heagney said last summer he and his client had misunderstood which lights the neighbors at 84 Brookside had complained about. "In July the circuit was disconnected," he said referring to unshielded exterior spotlights "that shine directly out," adding that that he thought those were the source of complaints.
He said he now realized there are 3 pole lights on the rear of the deck, and 45 fluorescent lights in the lower level prep and detailing area, which remained on due to a malfunctioning timer. Heagney added that lights at the front of the property are now connected to a timer.
Heagney said the director of facilities, Tabor Dunne, has a key to the tamper-proof timer and that the neighbors now have his cell phone number, as well as that of Chris Mendicina, the general manager for Audi Greenwich. "We believe that will substantially address the lighting issue," he said.
Commissioner Brooks asked exactly what lights will be on after 7:00pm. "We will put a couple lights in the lower level on motion sensor, otherwise all exterior lights will be off after 7:00pm," Heagney replied.
Mr. Heagney said he had spoken to Greenwich Land Trust director, Ginny Gwynn, whose wooded property is a buffer between Audi and neighbors. "Ginny mentioned the encroachment to me," Heagney said, referring to years of complaints about dumping of car parts, litter and solvent cans.
He said Audi would replace a metal fence with an attractive one and include a gate for access to the Land Trust woods to pick up trash.
"Any dumping on this property or any adjacent property is inappropriate," Mr. Heagney said, adding that the trees in the wooded buffer have been infested with Japanese Knotweed and thick Bittersweet vines that will choke and kill the trees. He said that with the Land Trust's permission and guidance, Audi would be happy to go remove vines and invasives, in addition to litter and debris.
"It sounds like they are making an effort at being good neighbors, which is what we have been asking," Mrs. Alban said.
When Mrs. Ramer pointed out that Audi currently has two addresses, 181 and 211 West Putnam Ave, Mr. Heagney indicated Audi would stick with 181 West Putnam Ave.
Mr. Heagney said Audi satisfied all conditions set by Historic District Commission, ARC, IWW and Conservation Commission. He pointed out that state DEEP requested analysis based on columns in the floodway, which had been done. He  promised to furnish a DEEP letter of approval.
"We've met all the preliminary requirements," Heagney said, adding that through addition of a stormceptor unit to treat water in lower level of garage, rain garden, sand filters and catch basins, "Water quality will be improved. Efficiency will be improved."
Mr. Maitland proposed a condition that a lighting engineer certify plans are installed as per agreement. "And you might want to write to the neighbors to let them know what you are doing," Maitland suggested, to which Mr. Heagney agreed.
Audi neighbor, Gerrit Argento, said the economic value of Greenwich land is guiding changes in Town.
"This feeling of lack of control, of the spoiling of our town, of economic motives driving maximum build-out on every square foot of land, of increased traffic. This feeling of helplessness despite our guidelines regulations and public authorities, this is the feeling raised in many of us by the Audi expansion. And expansion that should be stopped, lest it set a precedent." – Gerrit Argento of 84 Brookside Drive
Mr. Argento said the Audi's 3rd parking deck was a dictate of Audi corporate and that the local dealership neither wants nor needs it. He said after meeting earlier the previous day with Audi, he learned a lot, including that Audi Greenwich sells about 1,550 cars a year, making them the 5th biggest dealer in the country
Mr. Argento said Mr. Cantantucci, president of New Country Motor Car, owns 18 dealerships in CT, NY and FL, in addition to Audi, and sells brands including BMW, Mercedes, Lexus and Toyota.
"Mr. Cantantucci is in a comparable position to Roger Penske, who cooperated in withdrawing plans for Mercedes expansion," Argento said. He also invoked the memory of Malcolm Pray who was involved personally in the Greenwich community and was known for his generosity and work with local non-profits.
Chair of the RTM Land Use Committee, Peter Berg testified, citing POCD's description of Greenwich as primarily residential. "We don't seek to be a regional center for retail…Greenwich does not like traffic. We expect Greenwich businesses to be scaled for the needs of Greenwich residents," he said. "What's in this for Greenwich residents?" he asked. He also cited the memory of Mr. Pray's generosity, and, in particular, winning a tour of Pray's private collection of classic cars that had been donated for Greenwich Library auction.
Ginny Gwynn said GLT's survey with SE Minor had indicated potential encroachments from Audi. "We have had a long history with Audi of dumping on our property. It has been a combination of solvent cans, car parts, coffee cups, soda cups. We've written letters, made phone calls resulting usually in short term results. This is an area right next to Horseneck Brook, where those solvent cans can wash into the brook, clog up pipes and wind up downstream in LI Sound."
"Part of the problem of having no setback from this parking garage is items fly right off the roof of the parking deck and land on our property," Gwynn said. "Some of the trash looks like it's thrown over. I don't think large metal cans go flying over the top of the metal fence."
Mike Warner from RTM District 3 said the Town is becoming interested in the application and noted that RTM members from District 7, 3 and 1 were present at the meeting.
"The general belief in town is that auto dealerships have a disproportionate impact on traffic," he said, citing neighborhood test drives and congestion in spots such as Dunkin Donuts is a problem. He said adjacent residential neighborhoods have had to initiate residents-only parking stickers because car dealer employee parking had become a problem.
Warner asked P&Z to consider a traffic study, describing car dealer rolling two tires half way across four lanes of Putnam Ave traffic as "like being in the middle of a 1980s video game."
"It's a dicey situation we should not take lightly," Warner said. "When you're increase the size of your enterprise, you're increasing the size of your business activity."
Kathryn Adams of Brookside drive shared a photo of bright spotlights at Audi and of of patio furniture floating in flood water from Horseneck Brook between her home and Audi. She said she was worried that construction will exacerbate flooding and pollution issues. Adams said that 60 cars parked in the lower level of the parking structure need to all be moved off site when the site floods about three times a year.
Peter Quigley suggested the chair of P&Z meet with the Chair of the Harbor Management Commission. Of Audi's proposal, he said, "Expansion in an area considered a major flood zone in this Town – there is not adequate storm takeaway…When it floods it floods, and when it pollutes, it goes into the harbor."
Bill Galvin of RTM District 7 said that although he drives an Audi, and would soon be in the market for a new Audi he planned to purchase in Greenwich, he opposed the dealer's expansion.
"My message is that this application is just the latest in a series of commercial encroachments into a residential area along this section of the Post Rd in Greenwich," he said. "It just happens to be Audi."
Galvin described the stretch of Rte 1 west of Brookside as "absolutely maxed out."
"Our enjoyment of Greenwich is being impacted by corporate imposing their will through the local dealer who is saying, 'Don't do this,'…. It's not being motivated to improve customer service, but to satisfy a corporate dictate," Galvin said.
"At some point this commission has to represent the interests of the local residents in this area of Greenwich … and fulfill the promise of its own POCD. We are perceptibly out of balance in this part of Greenwich," he said, adding that P&Z is failing to manage the commercial expansion in this part of Greenwich.
Mr. Heagney introduced Chris Mackey, VP of New Country Motor Car Group as "the Roger Penske of New Country."
Mackey said that after his meeting at the Audi office with neighbors, "Obviously the message they got was a little different from what I hoped to communicate." He said their assertion that Audi Greenwich didn't want the parking deck added was a misunderstanding.
"When we do this renovation we're not going to have increased cars," he said, adding that the facility is outdated, and in need of renovation. "By adding this additional space we won't have to move four cars to get one out," he said. "Currently they're densely packed."
Mackey refuted the concern that the expansion would contribute to "regionalization." He listed dealership locations throughout Connecticut, each serving their local community.
Well after 1:00am, P&Z approved Audi's applications given the conditions outlined in this article.
See also:
Car Dealership Neighbors Fed Up with Car Alarms & Glare from Lights
Last Affordable Car Dealership on West Putnam Ave to Close
---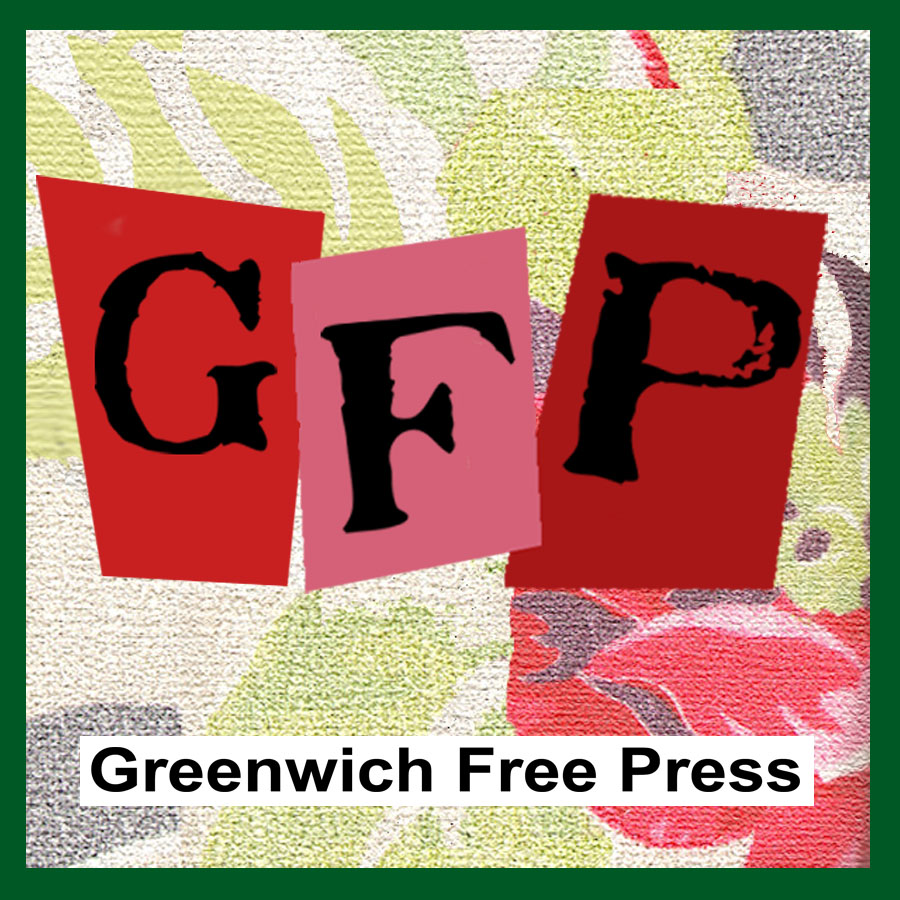 Email news tips to Greenwich Free Press editor [email protected]
Like us on Facebook
Twitter @GWCHFreePress
Subscribe to the daily Greenwich Free Press newsletter.