On Wednesday night Fred Camillo (R-151) welcomed guests to a fun event at Cos Cob Library that he organized with the Friends of Cos Cob Library. He set the tone for the evening by reminiscing about what it was like to be from Cos Cob.
"Cos Cob was a great place to grow up. We called it The Hub," he said, going on to ask who recalled the fog horn that signaled that school was closed. "Back then Cos Cob was a walking community as it is now, but there was Bruno's and White's Drug Store… You had everything here."
Camillo took a crowd of about 50 squeezed into the library's community room down memory road as he recalled a bit of Cos Cob's history – from Ernest Seton and his Wyndygoul to the early farmers who took their produce to the Port of Cos Cob, the main area of commerce, he said, "The ships from New York City would come in and get the produce and go back to the city."
"In the 20th century it became a walking community," Camillo continued. "There were no chain stores here. There was Lou Caravella's store and all the kids from Cos Cob School would go and get baseball cards," he said, recalling how Mr. Caravella allowed charge accounts for some. "I remember Lou would let us set up outside his shop and shine shoes," he said with a smile.
Camillo said it feels like there are many thousands more residents in town than in the 1950s and 60s, but attributed it to the number of cars more than an increase in population. "Cos Cob is really congested on the Post Road," he pointed out, adding that it was fitting that the Mianus Bridge along Rte 1 being named after Dave Theis was fitting because he was the "great connector."
Camillo recalled a short walk that qualified as a road trip from Cos Cob School to the fire house and the opportunity to slide down the long-gone fire pole. "That was a big thing to go down there and slide down the pole," he said. "We have three very proud volunteer companies – and of course the Cos Cob Volunteers, the Women's Auxilliary and Cos Cob Fire Police Patrol. So cos cob retains that hometown hub spirit and feeling even with the changes going on. I know it's very welcoming to businesses and to people moving into the community."
"When we were kids we called it the garlic belt," Camillo said. "It was very Italian around Bible Street." But, he said, "In the the 1920s there was a chapter of the Ku Klux Klan on Orchard Street. That was sort of on the border line of Bible Street, which was very Catholic," he said. "But the history is mostly very good, and it's been an honor to me to represent the district that I grew up in."
Camillo said he still misses Manero's, the Clam Box, Lou's Stationery, and Dirty Lou's. But, he said, "People still care, as evidenced by you all being here tonight."
"Fjord went through a change of ownership a few years ago," said Jim Thistle, one of two owners of Fjord Fish Market. "I quit my job in finance because instead of spending 70 hours a week with my head in an Excel spread sheet, I wanted to do something more tangible. My favorite part of the job is interacting with customers."
Thistle said Fjord's Cos Cob location was inherited, though many recall its history down on River Road. Today Fjord has five locations. "But Cos Cob is our favorite town to work in," he said.
Jeff Pandolfino, owner of Green & Tonic, described Cos Cob and its mix of businesses as "Little Brooklyn," though he noted it is missing a baker.
Pandolfino said he and his wife, who is originally from Cos Cob, first opened Plum, and later opened Green & Tonic. "We live here and our kids go to Cos Cob School," he said. "We employ over 65 people and consider ourselves a large employer in town."
"We are all missing-driven businesses," he said. "There is a high level of integrity in what we're doing and a lot of authenticity. There's a lot of pride in what we do."
Sam Garwin said she got her start with Fleishers after quitting a software job and volunteering to learn how to be a butcher before working the counter in the Westport store for several years. She said Fleishers has four stores now and is planning a fifth shop on the Upper East Side of New York City.
"We looked for a long time for a location for Fleishers including Greenwich Ave, and in Port Chester and Rye," Garwin recalled. "I hate to cheer, but when we learned Radio Shack was closing, we couldn't have dreamed of a better location."
Laura Downey, owner of Greenwich Cheese Co., said the community has embraced her shop, which took a long time to find. She said she loves Cos Cob and was overjoyed the day she learned that the laundry mat was closing. She said that at her Fairfield store she sees her customers once a week or once a month, but in Cos Cob she sees people two, three and four times a week.
"Cos Cob is truly a neighborhood and a walking community," Downey said.
See also: Throngs of Greenwich Residents Visit Cos Cob Hub for Monger Mingle
Return to Mom-and-Pop Shops: Greenwich Cheese Company in Cos Cob Receives Warm Welcome
Green & Tonic: Get Juiced, Get Healthy, Get Rewarded
Cheers to the Warriors: GHS Cardinal Fit Club Collaborates with Green & Tonic
Just Say "Lou from Cos Cob." People Know Who He Is.
---
Fleishers is located at 160 East Putnam Ave in Cos Cob  (203) 900-1800
Fjord Fish Market is located at 158 East Putnam Ave in Cos Cob (203) 661-5006
Green & Tonic is located at 7 Strickland Rd in Cos Cob (203) 869-1376
Greenwich Cheese Co. is located at 154 East Putnam Ave in Cos Cob (203) 340-9227
Cos Cob Liquor is located at 130 East Putnam Ave in Cos Cob (203) 661-3353
---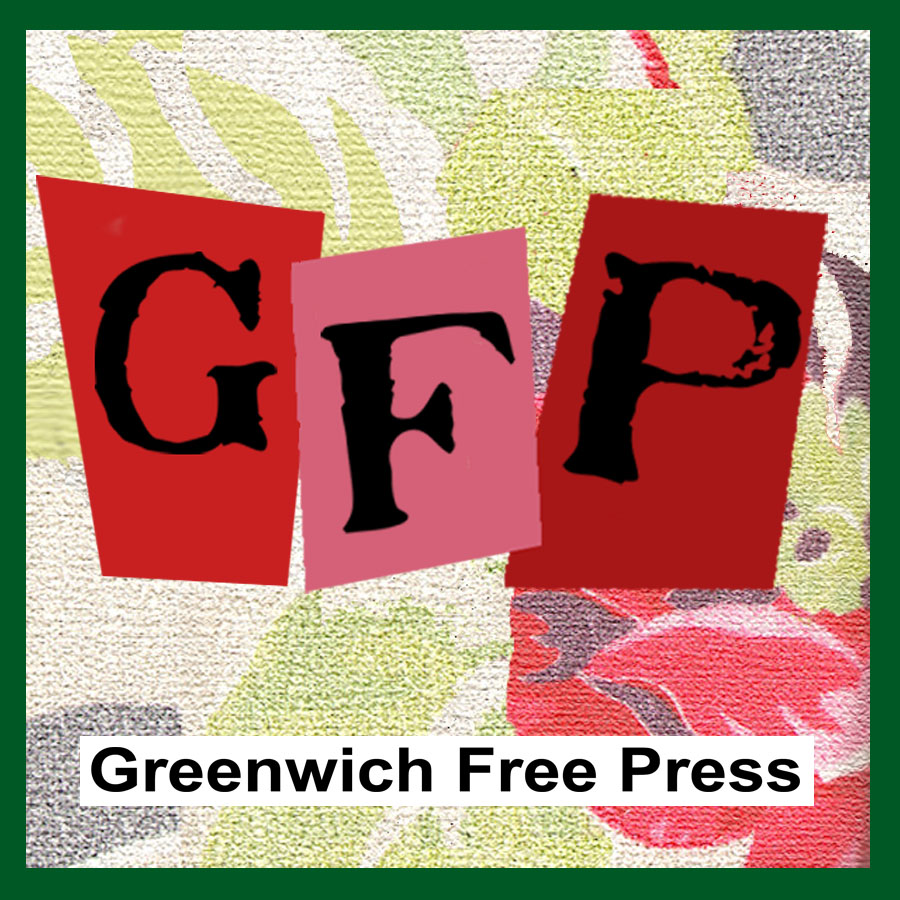 Email news tips to Greenwich Free Press editor [email protected]
Like us on Facebook
Twitter @GWCHFreePress
Subscribe to the daily Greenwich Free Press newsletter.