Walk into the Greenwich Cheese Company, owned by Laura Downey and Chris Palumbo, and the atmosphere is tranquil, spacious and immaculately clean.
Once you take a deep breath, the mouthwatering assortment of cheeses, charcuterie, breads and gourmet foods, begins to sink in.
On Friday Greenwich First Selectman Peter Tesei welcomed the store to the growing mix of independent businesses in Cos Cob and officiated at the official ribbon-cutting ceremony.
Continuing the grand opening weekend celebration, there is an open house on Friday, Jan. 30, from 5:00-7:00 for cheese tastings and a chance to meet the Downey and Palumbo on Friday night.
On Saturday, Jan. 31, from 12:00 noon until 4:00pm there is a cheese tasting with guests including Molly from Jasper Hill and Elena from Arethusa Dairy.
Downey, a mother of two who found herself an empty-nester with a passion for cheese, said the independent shop owners in Cos Cob have embraced the her and Palumbo.
"The Pandolfinos of Green & Tonic, Jim at Fjord Fish Market, and both wine shops have been very welcoming," Downey said. Though the duo did admit that in Greenwich, the rent is "horrible," they agreed that the two-year search for a storefront was well worth it.
"There is an incredible amount of foot traffic in Cos Cob. People on either side of Putnam Ave walk to go the the fish store, CVS and the liquor store," she added. In fact, there are often moms with an hour to kill while their daughters are at Greenwich Dance Studio.
Though around the holidays, Palumbo, who in a previous life had his own catering business and grew up the son of a restaurant owner in Darien, said there are upwards of 120 varieties of cheese. But, more important than the sheer number of choices, is the value set the offerings represent. "We value hand made, ethically made, human, clean, no preservatives. Just the natural method of preserving cheese — so, salt," Downey said, explaining the shop's curated selection. As for the charcuterie, the offerings are half European and half American artisan.
The shop owners have visited all of the cheese makers whose products they sell. That means trips to Vermont and upstate New York. "We have petted those cows and watched the cheese makers at work," Downey said. In fact, Downey said she and Palumbo frequently take staff on trips to visit farms and cheese makers, explaining that it really makes a difference when an employee can speak genuinely and enthusiastically about the farm where a specific cheese was made.
Typically, on any given day the shop boasts an assortment of 70-80 cheeses. "Our philosophy is not to have multiple of one type of cheese. We pick the best representations — what we think is the best cheddar, the best Parmesan," Palumbo said.
Downey and Palumbo are both "Certified Cheese Professionals, a credential akin to the wine sommelier.  Both attended the American Cheese Society and passed a three hour examination in order to win the credential. "We are the only ones in Connecticut with this certification," Downey said. "There are only 400 in the whole country."
They even offer a Cheese School, with an upcoming evening session on Jan. 28 from 7-9pm. 

Cheese school students learn about cheese-making and have a chance to unwind and sample a plate of some the shop's most sumptuous cheeses, with a little wine to wash it down, of course.  Cheese school features an array of bloomy cheeses, washed rind and aged, plus a variety of cow, sheep, and goat cheese.
And while students of the cheese school learn how to pair cheeses with foods, and cheese with wine, the atmosphere of the Greenwich Cheese Company is anything but snobby. "Our philosophy is that you can come in here and said I don't know what I want. The goal is to help you find what you like," Palumbo said.
"You get to sample it before you buy it," Downey said, adding that the response they've heard from Greenwich customers is that the town has long lacked a cheese store. "Several customers said there was a cheese store on Greenwich Ave, but it closed about 20 years ago. They share their fond memories of straw on the floors and having samples."
Downey said that occasionally people say, "Cheese is fattening."
Well, to that she responds, "Theese has been around for 4,000 to 7,000 years. In Europe it's not considered a bad food," Downey said. "Doctors say don't eat a lot of cheese, but I think what they mean is don't east bad, mass produced cheese. I think they're referring to the cheese on pizzas," she said wrinkling her nose.
And, Downey continued, "Full flavor, full fat cheese helps curb your appetite. We defend cheese all the time. It's real food."
A cool feature of the shop is their is the option of having your cheese purchases saved in the computer in case you return but can't remember what you purchased.
Follow them on Twitter @ffldcheeseco
Like them on Facebook
Greenwich Cheese Company is located at 154 East Putnam Ave in Cos Cob. Tel. (203) 340-9227
---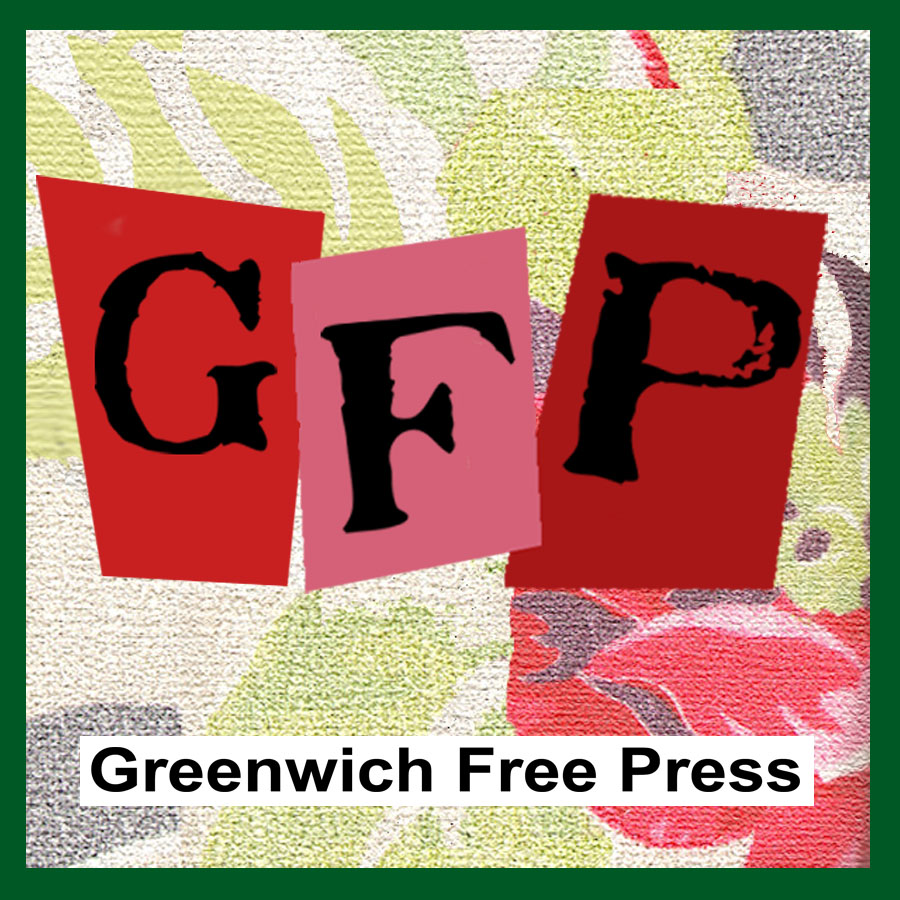 Email news tips to Greenwich Free Press editor [email protected]
Like us on Facebook
Twitter @GWCHFreePress
Subscribe to the daily Greenwich Free Press newsletter.