By Leslie Yager and Karen Sheer
On Thursday night throngs of Greenwich residents headed to Cos Cob's Hub to sample the offerings of the row of mongers.
Where once Radio Shack sold electronics, butchers, including Sam Garwin greeted guests and explained the Fleishers concept.
Garwin, who is the company's COO, said she's often referred to as "the female butcher." That's fine with her, although she said more women are entering the profession these days.
"We're providing an alternative to the conventional supply chain," she said, as staff cut meat on massive butcher blocks. And although Thursday was the store's official grand opening, the butcher shop opened quietly two weeks ago.
"We were excited for this collaboration," Garwin said of the Monger Mingle. "With Fjord and Greenwich Cheese Company next door, this will reinvigorate the Hub and bring back a way of shopping."
Fleishers idea is offer a specialty shop with cut meat, that is local, sustainable and delicious.
"We're asking people to go to go to three stores, but we're offering high quality and expertise," she said, adding that in the past two weeks, staff have learned a lot bout Greenwich residents.
"People here take their entertaining very seriously here," she said.
Ryan Fibiger, the Fleisher's CEO and butcher said he'd been eyeballing the former Radio Shack location for years and is thrilled with the spot, which includes a spacious preparation area in the basement.
Garwin pointed out that these days many people are eating less meat, but when they do, they prefer it to be pasture-raised, humanely and sustainably on small, local farms.
"We're very high quality but very unpretentious," Garwin said of Fleishers.
"You can stop in for a sandwich on the go — whether it's a breakfast sandwich or a burger — or if you're on your way home from the train, we have rotisserie chickens," Garwin said. There are also veggies-to-go, including Brussels sprouts salad and cole slaw.
The store also sells Salumeria Biellese, which Garwin describes as one of the few great American salami companies.
"The deli items including pastrami, roast beef,  Canadian bacon and sausage, which are all made in-house," Garwin said. "We also do our own dry aging of our high ends – Rib eyes, New York Strips, Tenderloins. We dry age for at least 21 days. We'll have even more dry aged items for people who want something really special for Christmas."
Fleishers also make some specialty sausages in Cos Cob and Red Hook in smaller batches which they rotate.
Greg Bardwell, a meat monger at Fleishers, said that local dog owners have been coming in to buy bones including marrow bones and knuckle bones for their dogs. The store also makes its own dog food from a mix of pork, beef, full chickens and vegetables. It is sold raw and frozen.
Bardwell said the community has welcomed Fleishers with open arms. "We're a full service butcher. If you don't see what you want, tell us and we can custom cut for you," he said. "If, for example  you see two Denver steaks and you want five, let us know and we'll cut more."
Bardwell said that the prepared foods in the freezer cabinet are also popular including meatballs, chili and pulled pork.
Next door at Fjord Fish Market the store was packed with guests who delighted at the samples of delectable fish and sushi paired with wine from Cos Cob Liquors. The greatest assets of Fjord Fisheries are their Premium, Responsibly – Sourced Seafood. Each piece of fish in their case includes information on where the fish was caught and whether it has been farm raised or wild. Emphasis in traceability is paramount as cards in front of each gleamingly fresh fillets, steaks and shellfish states exactly where it came from.
Having a chat with the owner, Jim Thistle, it's obvious this fishmonger is proud to sell the finest quality product to the Greenwich community. Guests couldn't help but notice the Nantucket Bay Scallops – succulent, opaque morsels – one of the most expensive offerings at the moment. They looked good enough to eat right out of the case and Fjord owner Jim Thistle offered up a taste. The raw raw flavor was clean, natural and sweet.
With a squeeze of lime juice, seasonings and a drizzle of extra virgin olive oil the scallops would make an awesome ceviche, but even unadorned, the scallops make an out of the ordinary treat. Fjord's Nantucket Bay Scallops are larger in size than others, which is a blessing for home cooks as they will stand up to a sauté without being too tough. Bay Scallop Au Gratin anyone?
At Greenwich Cheese Co, owners Laura Downey and Chris Palumbo and staff Christian Falterer and Kevin DeFreitas were busy sampling their mouthwatering assortment of cheeses. On any given day the shop boasts an assortment of 70-80 cheeses. "Our philosophy is not to have multiple of one type of cheese. We pick the best representations — what we think is the best cheddar, the best Parmesan," Palumbo said.
Downey and Palumbo are both "Certified Cheese Professionals, a credential akin to the wine sommelier.  Both attended the American Cheese Society and passed a three hour examination in order to win the credential. "We are the only ones in Connecticut with this certification," Downey said. "There are only 400 in the whole country." Downey and Palumbo even offer a Cheese School at their shop in Cos Cob.
Ten percent of all proceeds from the Monger Mingle went to Community Plates, the non-profit organization committed to ending American food insecurity by directly transferring fresh, usable food that would have otherwise been thrown away from restaurants, markets and other food industry sources to food-insecure families throughout the US.
Fleishers in located at 160 East Putnam Ave. Tel. (203) 900-1800.
Fjord Fish Market is located at 158 E Putnam Ave in Cos Cob. Tel. (203) 661-5006
Greenwich Cheese Co is located at 154 East Putnam Ave. Tel. (203) 340-9227
Cos Cob Liquors. is located at 130 East Putnam Ave. Tel. (203) 661-3353
See also:
Monger Mingle: 3 Purveyor Open House in Cos Cob Hub
Monger Mingle to Benefit Community Plates!
Fleisher's Nose-to-Tail Butcher to Fill Radio Shack Space in Cos Cob
Return to Mom-and-Pop Shops: Greenwich Cheese Company in Cos Cob Receives Warm Welcome
---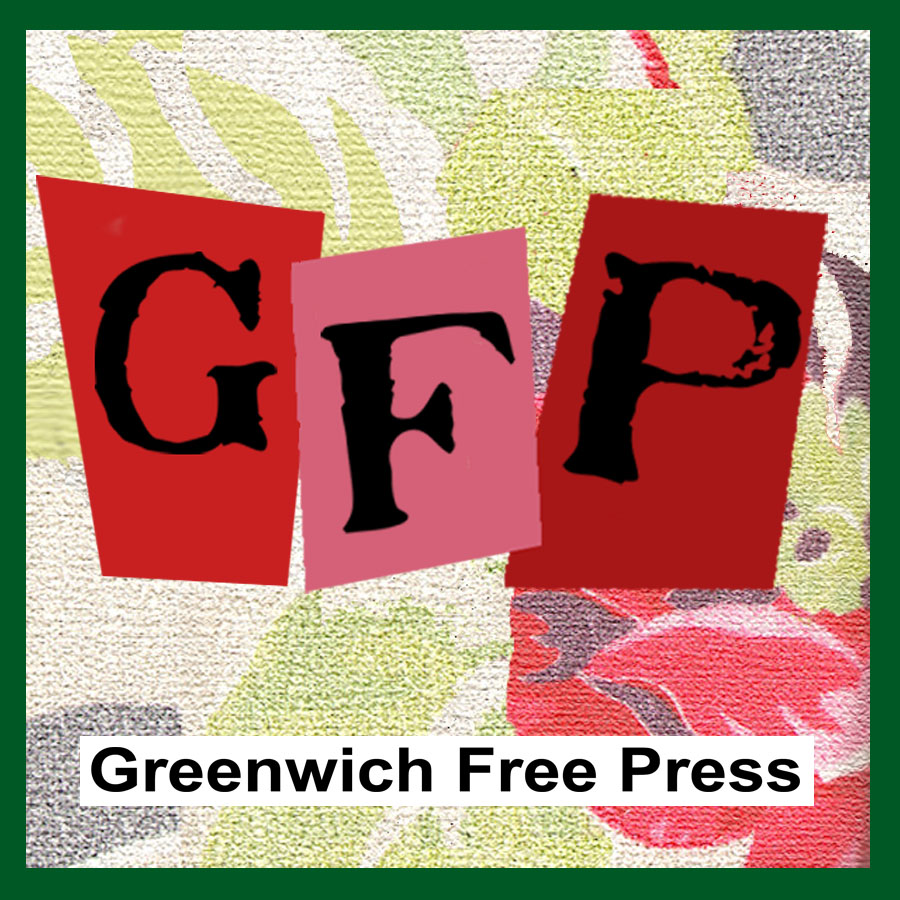 Email news tips to Greenwich Free Press editor [email protected]
Like us on Facebook
Twitter @GWCHFreePress