Top stories of the week start with Armstrong Court's proposed overhaul featuring multiple new townhouses.
Housing Authority's Plan for Armstrong Court Includes 4-Story Building for Seniors
Residents will all be required to move within the complex, but moves will be into either new or upgraded, re-configured units. The plan includes construction of a multi-story senior building adjacent to Booth Place, where the entrance and exit will be established.
---
Greenwich Police Seek Tips after Weekend Stabbing
On Monday, Greenwich Police asked for tips leading to arrest in a near-fatal stabbing of a Norwalk man. The incident may have occurred after an altercation around 2:00am on Sat., Oct. 25 at Armstrong Court.
---
PHOTOS: Adopt A Dog's Hoooowllll & Prowl Showcases Great Creativity The Howl & Prowl fundraiser for Adopt-A-Dog was so much fun last Saturday and Greenwich Free Press editor got to be a judge of the costume competition. My favorites were the Flintstone family and the woman who dressed up as a Metro-North conductor and her dog as a train car.
---
Just in time for Halloween, James Finn wrote the history of Wyndygoul, the mansion of Ernest Seton, which has not been inhabited for over a decade.
Pomerance Mansion: A Historically Sensitive Demolition Alternative
The house has become a magnet for vandals and graffiti artists and the Town has planned to partially demolish it. James interviewed a historian as well as Al Monelli and Peter Tesei for his report.
---
Treasure Hunt at Timeless Gallery A new store has opened up on Mason Street, but it is not a gallery. Seth Larrabure is selling second-hand mint condition upscale designer handbags and watches.
Larrabure has 150 classic Rolexes in his inventory, as well as handbags from Chanel to Hermes.
Soon, customers will have the ability to purchase items through the Timeless Gallery website, but the main advantage of the downtown location is the opportunity to see and touch the merchandise before making a purchase.
---
Senators Blumenthal and Murphy Stop in Old Greenwich to Support Oberlander
On Tuesday, Senators Blumenthal and Murphy stopped in Old Greenwich to support Jill Oberlander, candidate for state rep, District 150. Their visit wound up being something for an exclusive for Greenwich Free Press when no other reporters showed up. In fact, at many important events and Town meetings, from Parks & Rec to Harbor Management Commission to Town Youth Council, we are the sole news outlet present.
The Senators were en route back to Connecticut following a press conference that followed the release of the NTSB report on probable causes of multiple MTA accidents, US Senators Blumenthal and Murphy stopped in Old Greenwich to help Jill Oberlander in her campaign for State Rep, District 150.
Oberlander, Murphy and Blumenthal made stops at Upper Crust Bagel, Rummage Room and Old Greenwich Fine Wines.
---
Long in the Making, the Byram Pool Project Clears Another Hurdle
At this week's Parks & Rec meeting the Byram pool project, which Al Moneli described as "the most intense and complicated project" of his career, made it through another hurdle. The board, chaired by Nancy Caplan, voted unanimously in favor of the project. Monelli, the head of Building Construction & Maintenance for Greenwich, was armed with renderings and an encyclopedic knowledge of the project and all its permutations. Years in the making, the project was set in motion back when the board's newest member was still in grade school. Sue Rogers of the Junior League of Greenwich was there to reinforce the League's commitment to the project. (Thank you Sue for sharing the story on FB because thousands more people are now in the know about the project's progress as a result).
---
Greenwich Hedge Fund Controller Charged with Embezzling Millions of Dollars Lawrence J. Herzing was arrested on Wednesday on a federal criminal complaint alleging that he embezzled millions of dollars from the hedge fund where he was employed. Herzing was recently employed as the controller of Greenwich-based Contrarian Capital Management, L.L.C.  According to the complaint, on 32 occasions between 2004 and 2013, Herzing used his position to wire funds from his employer to accounts that he controlled.  Two fraudulent wire transfers specifically alleged in the complaint totaled more than $2.4 million.
Herzing was released on a $5.6 million bond, $2.6 million of which will be secured by Herzing's Greenwich residence.
---
Behind the Scenes Exclusive: Registrar of Voters Prepares for Nov 4 It's almost time to vote so Greenwich Free Press went behind the scenes in Town Hall to interview Fred DeCaro one of the registrars of voters. DeCaro said poll workers are ready for just about any scenario, including people who don't fill out any ovals on their ballot, which DeCaro said people do in protest. But it usually winds up backfiring because the machines spit blank ballots back out. DeCaro said thousands of ballots had to be reprinted after Marc Abrams dropped out of the race when an open sexual harassment case against him came to light.
Other popular stories this week:
Oberlander Has a Few Unanswered Questions for Bocchino
What's Next for the Wrecking Ball? DEMOLITION Sign Posted at John Knapp House c 1760
---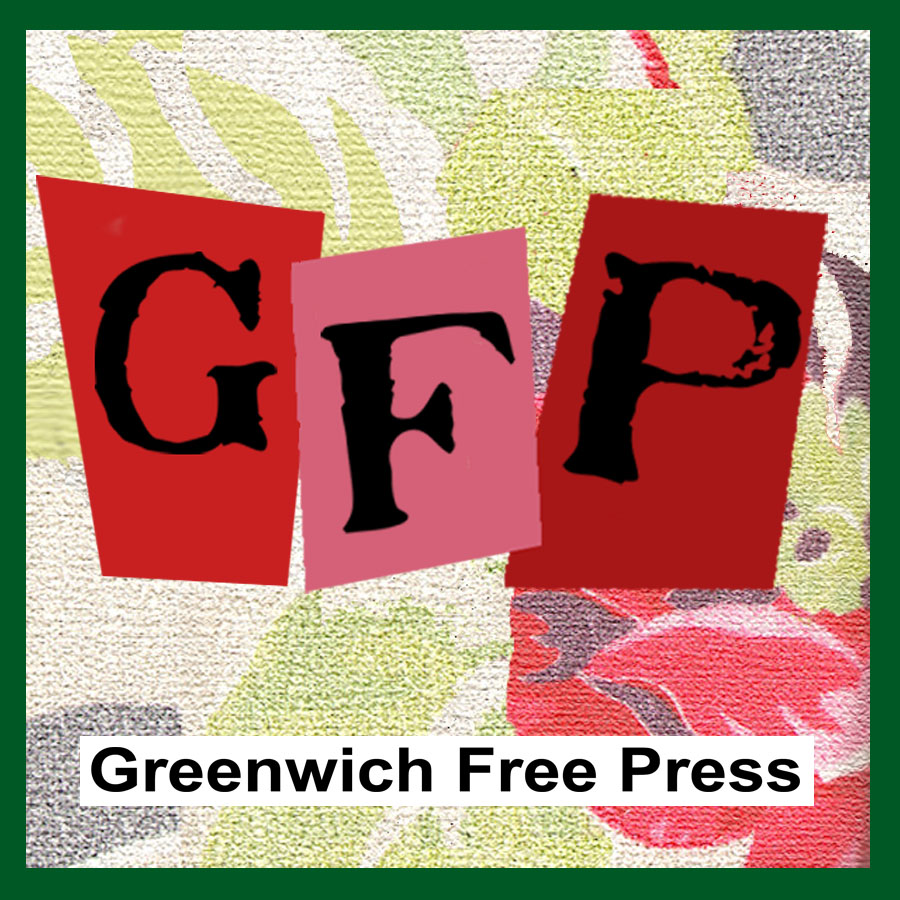 Email news tips to Greenwich Free Press editor [email protected]
Like us on Facebook
Subscribe to the daily Greenwich Free Press newsletter.