By Leslie Yager
It's two months away, but YOGASMOGA, until now a yoga apparel business run exclusively online, will open its first retail location in August at 68 Greenwich Ave.
Chatting recently with YOGASMOGA's Rishi Bali inside the former Two's Company store, outside, passers-by read aloud the small sign taped to the store window.
"YOGASMOGA!" exclaimed one pedestrian after another.
As the jumbo black Two's Company awning lay across the shop floor like a dinosaur, Bali said he had been drawn to the building with two full floors of space.
Bali, whose enthusiasm is contagious, explained that yoga has become a lifestyle.
Though it must be disappointing for makers of blue jeans, one need not look far to see Greenwich women going about their busy days wearing yoga pants. Bali pointed out yoga pants are worn to work, to exercise, and to brunch.
Evidence was in plain sight. Greenwich Free Press intern, Allie Primak, a rising senior at Greenwich Academy who was sporting her own yoga pants, said that girls at her school wear them under the plaid uniform skirts. She said that on occasional days where they can dress as they like, they choose to wear yoga pants.
Bali said that for about $100, his yoga pants stretch four ways, avoid unfortunate see-through situations, and are, above all, comfortable. Bali said YOGASMOGA added a men's line in May.
_____________________________________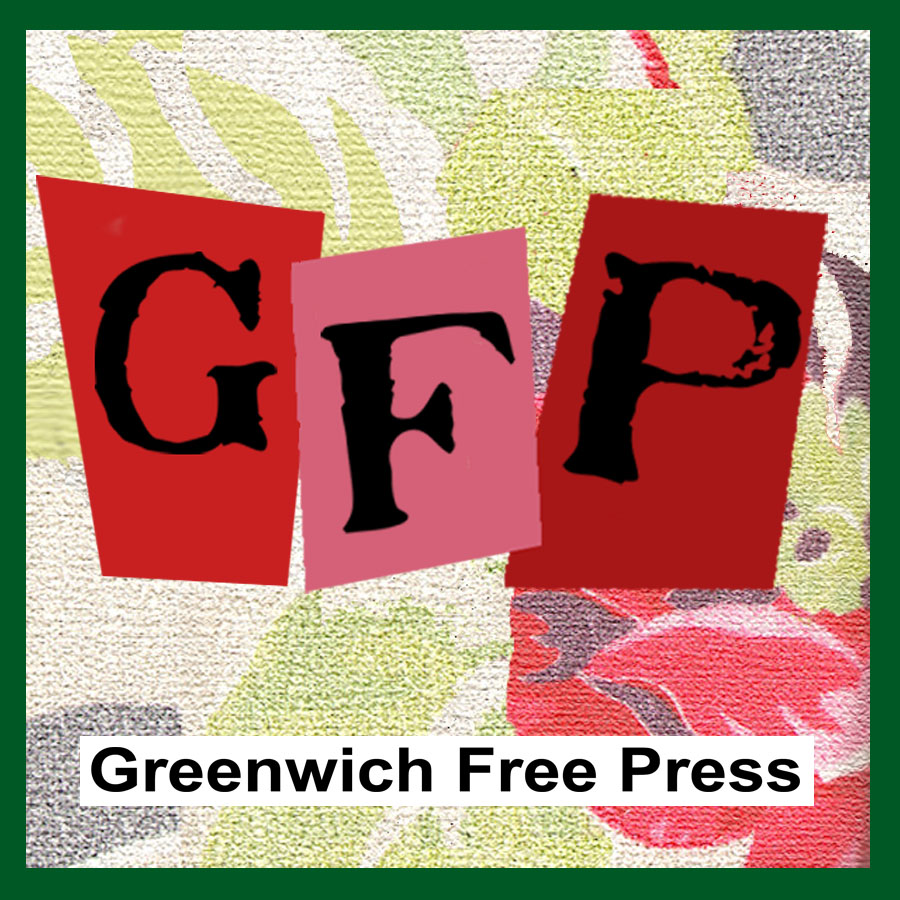 Subscribe to the daily Greenwich Free Press newsletter.
_________________________________
His vision for the huge space at 68 Greenwich Ave is evolving but will most certainly feature YOGASMOGA apparel. Upstairs he envisions studios for yoga and spinning, and hopefully a coffee and juice bar so that YOGASMOGA might become a community gathering spot.
Bali researched not just a few towns, but several states before picking Connecticut and finally Greenwich in particular. Once he decided on our Town, he looked at several spots along Greenwich Ave, where there are already about a half dozen yoga or spinning studios.
Super Solid Bones
When Bali met the broker Marsha Stocker and saw the space at 68 Greenwich Ave with its exposed brick and generous space, he was smitten.
"I love the super solid bones of this old building," he said, adding that it will take a couple months to bring the building to its potential.
Organic and Classy
As Bali waves his hands in the direction of vintage exposed brick walls, he describes his vision. "There will be beautiful panels of wood to display apparel, but you will see all the exposed brick," he said. "It'll be organic and classy. The counter will be fabricated from beautiful reclaimed wood cubes," he added, pulling up images on his laptop.
"Others stores push merchandise out of the way to make space for a yoga class," Bali said. "And the other spaces I looked at didn't have depth or energy. This will be purpose built for yoga."
Just next door at #64 is Ginger Man and to the south is Gabby. Across the street are Chipotle, MacInspires and Out of the Box. Indeed, the top of the Avenue has enjoyed a rebirth a decade after the two-alarm fire that took out the building at 49 Greenwich Ave.
Research and Development in California
Bali said the business he founded with his sister Tapasya thrived and grew a loyal customer base. Greenwich is YOGASMOGA's first retail location. A second is in the works for Brentwood, California.
"California has very high ecostandards," Bali said, explaining why he chose that state for his research facility for textile development. "In Asia, they use cheap chemicals that seep into the groundwater."
"Athletic wear is very technical. We know exactly how the fabric behaves under pressure. Our dyeing is all measured by computer, and the water is clear afterward," Bali said, adding that his dyes do not contain formaldehyde. "Our fabric stretches four ways. You need very sophisticated equipment."
CMT — Cut, Make, Trim — in Factories in New England
Bali said that he originally used factories in El Salvador, but moved his operations to the US, specifically to struggling New England factories. He said that in El Salvador visiting a factory involved riding in an armored car with guards in the wings, and he had the concern that workers in those factories weren't safe.
And there is the satisfaction of reviving ailing US garment factories. Hit hard by overseas competition, some had been sustained by contracts with the US Government for military apparel, but sequestration dried up even that trickle of business.
Describing particular factories in Massachusetts, Bali said, "These are factories where employees have 20-30 years of experience and a lot of knowledge, but lost their business to countries like Vietnam and China." Also, Bali can get to any of Massachusetts factories from his headquarters in New York City in just a matter of hours. He also plans to situate his fulfillment centers right in the factories.
Bali said the owner of the building Marsha Stoecker told him the building was originally the fire house serving downtown Greenwich. Indeed exposed brick lines the entire inside of the space, including staircases at both the front and back of the building.
Thought he is months away from opening, Bali said he was stunned at how the community already embraced YOGASMOGA.
As Bali applied a black decal transfer to the front display window, he said he can't wait to get going on the Avenue and will plan an opening night celebration to embrace the community.
_____________________________________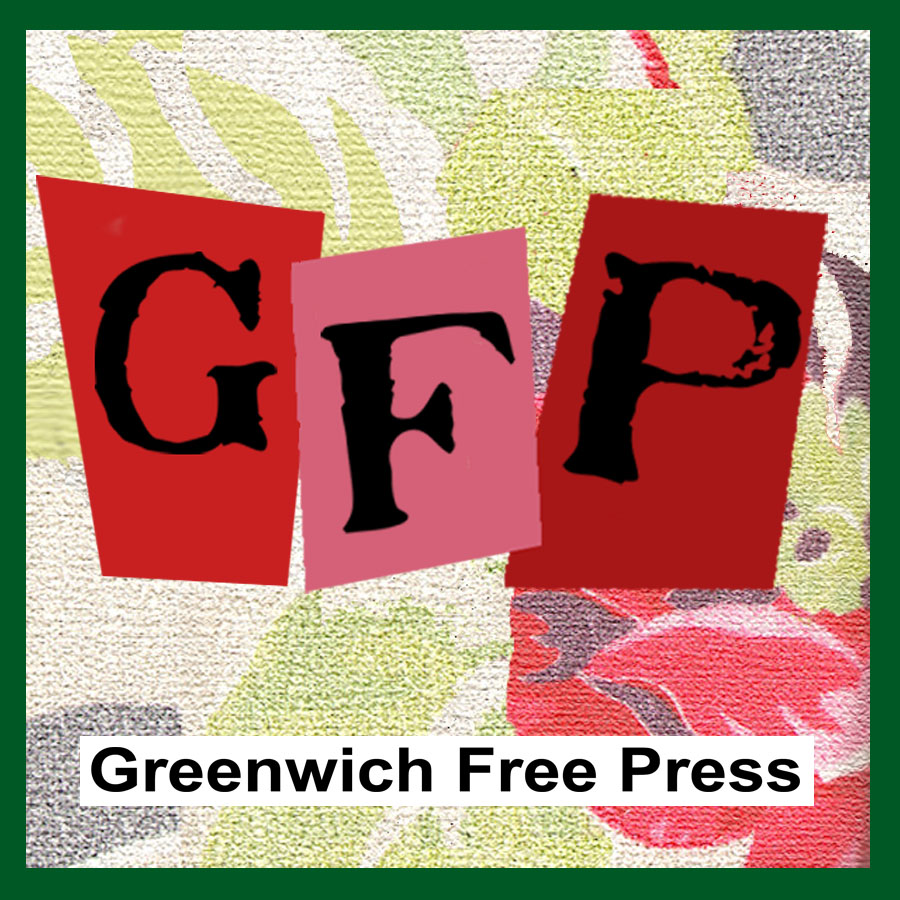 Email news tips to Greenwich Free Press editor [email protected]
Like us on Facebook
Twitter @GWCHFreePress
Subscribe to the free daily Greenwich Free Press newsletter.