Third in our series with Ron Brien at Alliance Commercial Property,  "What's In, What's Out On Greenwich Avenue."
At 68 Greenwich Avenue, Yogasmoga has closed. The manufacturer of yoga apparel filed for Chapter 11 bankruptcy protection in December, closing all its stores except their location in La Jolla, Calif. In addition to their store on the Ave, the location in the mall at The Westchester has also closed.
According to the Yogasmoga website, the company chose the two-story townhouse on Greenwich Avenue for its first retail location for its "strong community feel."
The retail store did not have permission from the Town to offer yoga classes, yet the website still says, "We are currently renovating the upstairs space for yoga classes and other wellness events."
"It was an example of a person who had a great concept and was well funded," said Ron Brien, of Alliance Commercial Property. "But it wasn't meant to be, in terms of retail stores, with all the competition."
On the other side of the Avenue, the space formerly home to People's Bank is available in Pickwick Plaza. The location has 8,500 sq ft available for retail.
Nearby, at 30 Greenwich Avenue, a building that dates back to 1875 and is on the National Register of Historic Places, (where HealthMart operated for 45 years) has been leased to a franchise called Skinny Pizza.
The pizza franchise describes itself as America's Thinnest Pizza. They boast wholesome crusts, all natural ingredients and less than half the carbs. They also serve pasta, organic salads and soups.
"I think pizza is really popular and a lot of people from office buildings can walk there and have lunch," Mr. Brien said. "There aren't a lot of places on the Avenue for pizza. They should do very well."
The next transition on the Avenue results from Courge B moving from 83 Greenwich Avenue to a space next door, making way for Hamptonite NY.
All of the clothes at Hamptonite NY are original in make and design. Regional manager Stephanie Luciano described the clothes to Mike Dinan of sister site NewCanaanite.com as "a resort-style collection, adding, "We feel that these are resort-style towns." Hamptonite NY also has locations in New Canaan and Westport.
The next change is the installation of Shari's Place, which opened at 117 Greenwich Avenue in the spot formerly occupied by Betteridge, which moved into the space at 238 Greenwich Ave. That space had been vacated by RH, which moved into the historic Post Office building.
Shari's Place, which opened three months ago, offers high end women's apparel. Mr. Brien said they are a Long Island company and have several other locations. " They're built a beautiful store with very nice clothing," he said.
---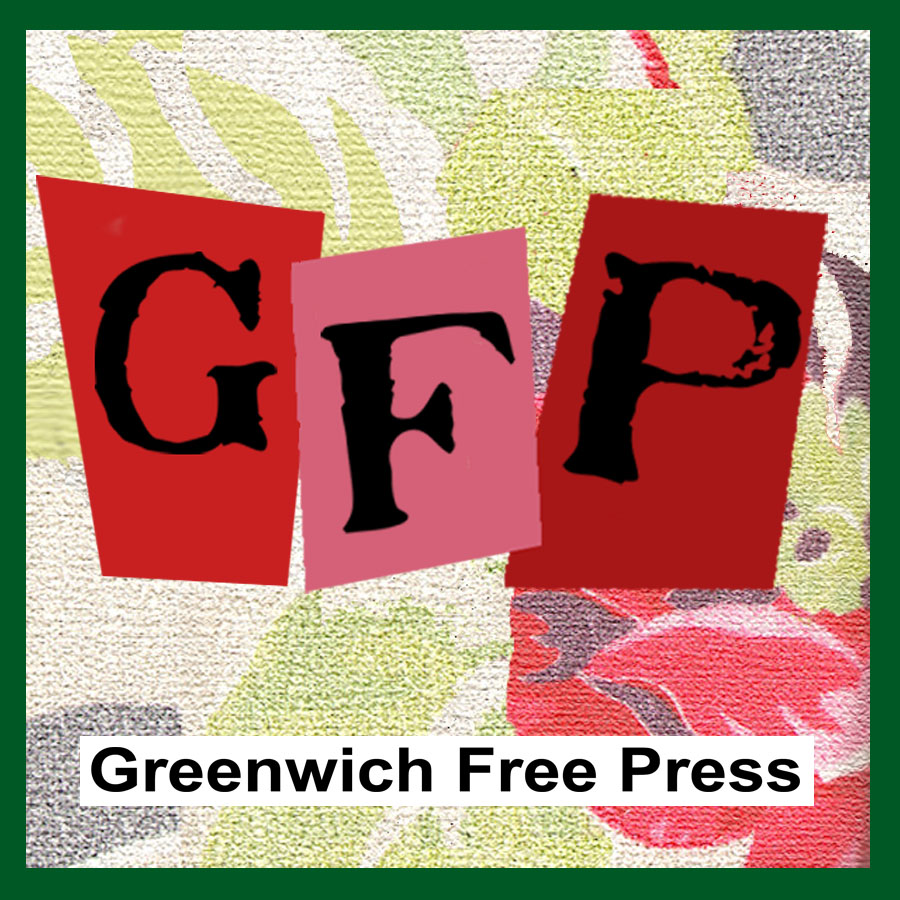 Subscribe to the daily Greenwich Free Press newsletter.
---
The space formerly occupied by OPTYX, the store that offered eye exams, eyeglasses and sunglasses at 229 Greenwich Avenue, is now occupied by Kristals, a cosmetics and beauty shop that offers customers gemstone-enriched skin products. Almost every day an employee stands just outside the doorway offering free samples of lotion.
Jewelry Store Wars
Further down the Avenue, Lux Bond and Green Jewelers have a week or two to go and are closing. "They felt that the Avenue was saturated with jewelers," Mr. Brien said.
"When they came on, they were one of the first – along with Betteridge," Mr. Brien continued. "Since then, Manfredi and Shreve Crump & Low have opened on the Avenue. There is also Simon Teakle Fine Jewelry on Grigg Street."
Also, Saks is opening The Vault in the former Victoria's Secret location at 200, across from the main Saks store. "They'll give everyone competition because it'll be a big beautiful jewelry store," Mr. Brien said.
Next down the Avenue, rag & bone, a retailer of fashion-forward denim, casual wear, footwear & accessories for men & women, located at 195 Greenwich Avenue, (next to the former Greenwich Hardware building), plan to move into the now shuttered Lucky Brand location at 244 Greenwich Avenue.
Many longtime Greenwich residents will remember the building as the location of Chancy D'elia.

At 200 Greewnich Avenue, both Sandro and BCBG have closed. "That's were Saks already opened their ready-to-wear apparel on the two floors of the former Baker furniture store. "That's open and it's home to several designer boutiques," Brien said, noting that this is in addition to the Vault, which will open with jewelry on the other side of the building.
Also, Olivine Gabbro is closing its shop at 243 Greenwich Avenue and will sell out of Richards at 359 Greenwich Avenue. "That is a home run," Mr. Brien said.
The former Olivine Gabbro location has been rented to Hobbs, which out of London.
"Hobbs offers sophisticated apparel for working women," Mr. Brien said. "Kate Middleton shops at Hobbs. The block between Elm Street and Havemeyer is is ground zero for High Street retail."
The Power Block
Mr. Brien said the block between Elm Street and Havemeyer has become the most desirable block on Greenwich Avenue, and accordingly the rents are the highest.
"It's the most sought after block on either side. You have the new Betteridge, Calypso St. Barth, Tory Burch, Raph Lauren, Restoration Hardware, Tumi, Hermes and now you have rag & bone, which is much more upscale than Lucky Brand," Mr. Brien said. Also, COS, which is part of H&M, opened up at 283 Greenwich Avenue.
"Lynnens is still in there at 278 Greenwich Avenue," Mr. Brien said. "That's a mom and pop with a prime location in the power block. They've been around for decades, offering fine linens, bedding and accessories."
Moving down the Avenue, Tesla opened in the former Chase branch, which was previously a Korean grocer.
Athleta, a branch of the Gap, took the place of Wish List and Beam & Barre Dancewear, who moved to 241 East Putnam Ave in Cos Cob (by Chicken Joe's).
Longtime independent purveyor of fine gifts and engraving, Michaelangelo of Greenwich is moving from 353 Greenwich Avenue to a new location at the bottom of the Avenue in early March.  The spot they selected is at 410 Greenwich Avenue, which was previously home to Tropical Smoothie Café.
Mr. Brien said that across the street, there is 3,400 space  available to rent at the corner of Bruce Park Avenue and Greenwich Avenue Avenue. "It's a big beautiful building and they're looking for retailer now," he said.
"East Putnam has also filled up quite nicely," Mr. Brien continued. "Togs opened up. A lot of home furnishings are moving into that block."
Overview
"Generally, it's the same old story. Greenwich is doing well, holding its own," Mr. Brien said. "Yes, there is some substantial amount of vacant space, but the rents are stable and high. It's still desirable."
"In 2000, you may have had to wait a year for a store to open up, but since 2008 when the market crashed, it changed the direction for Greenwich Avenue," he said. "There is more ebb and flow with people coming and going from the Avenue. You can find space, but the rents are still high. In fact, rents are at peak levels, as high as they've ever been."
"The best advise for tenants is to understand Greenwich and determine whether it is the right place," Mr. Brien advised. "You need the right amount of foot traffic and visibility – and it can't be so big that your rent is too high and you're out of business in a year or two. It's still the most sought-after high-fashion address. There are nice towns, but there is nothing like Greenwich between New York and Boston."
Contact Ron Brien at Alliance Commercial Property if you're interested in leasing on or off Greenwich Avenue.
See also:
What's In, What's Out on Greenwich Avenue (Feb. 21, 2016)
What's In, What's Out on Greenwich Avenue (July 16, 2016)
At Alliance Commercial Property, LLC. Ron Brien can be reached at (203) 661-7077.
---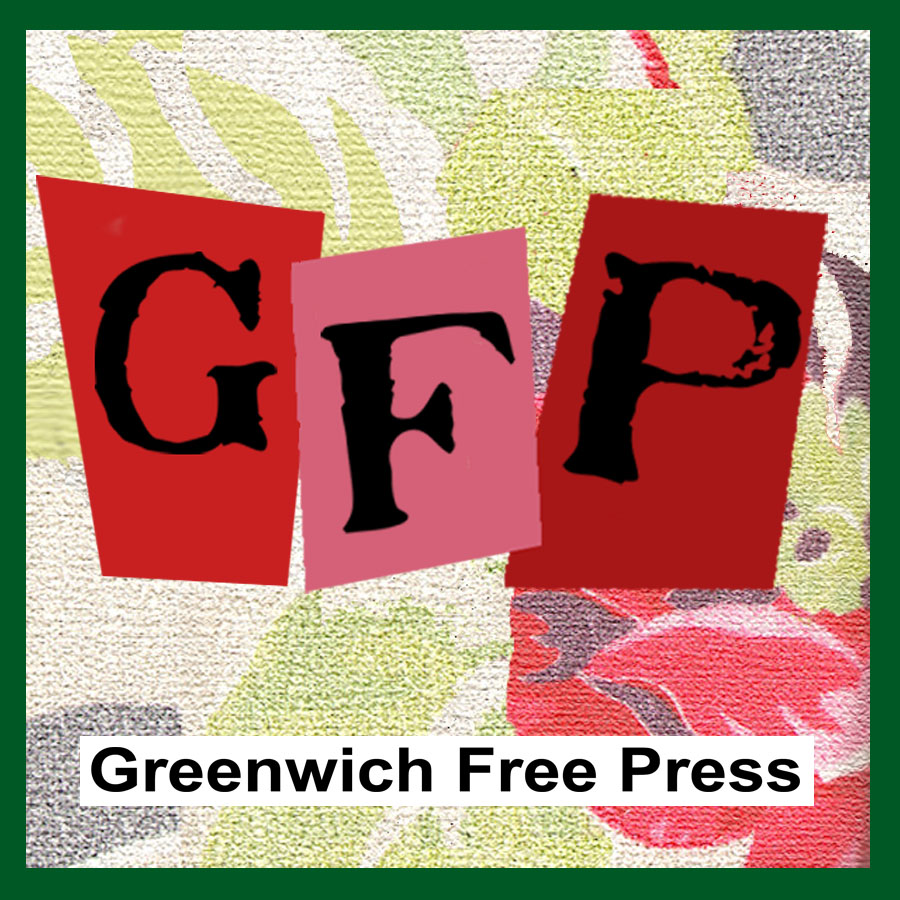 Email news tips to Greenwich Free Press editor [email protected]
Like us on Facebook
Subscribe to the daily Greenwich Free Press newsletter.
---