By Leslie Yager
Rishi Bali said that that since he first taped a small notice to the door of 68 Greenwich Ave, he could hear people out on the sidewalk exclaim "Yogasmoga!"
"People have been knocking on the windows for months," he said, adding that many locals are already aware of his high-end yoga apparel, but just as many will be newbies.
Rishi's sister and business partner, Tapasya, said the Greenwich Ave shop had its soft opening last Friday, and since then the stream of traffic has grown.
Grand Opening Party: Wednesday, Sept. 17
The shop's grand opening is Wednesday and it will be feted with a party. The event will feature a 20% discount on everything in the store, champagne, nibbles from Versailles, and a free gift with purchase. (Shhh! The gift is a secret, but Greenwich Free Press knows what it is, and it's generous!)
The party includes a photo booth, fun music, tattoos, hors d'oeuvres and champagne. Music and fun activities begin at 5:00pm. According Rishi and Tapasya, all are welcome.
What's unique about the Greenwich Avenue location, versus ordering online, obviously, is the possibility of trying on the apparel, but also, the store offers free alterations. And, there is the opportunity to touch and feel the fabric, which Bali explains benefits from R&D in California and a manufacture and dye process featuring eco-friendly methods. Another feature of the in-person shopping experience in Greenwich is that the store will feature new releases not yet available online.
Rishi and Tapasya explain that their logo is gold intentionally. "Our corporate color is gold which stands for quality and intrinsic value," said Tapasya.
"Our products speak for themselves," said Rishi, adding that their Airh is a proprietary fabric. "The quality of our fabric is what differentiates us."
In just three months the former location of Two's Company has been transformed. Bali removed the ceilings and, determined to expose the vintage rafters, worked with the fire marshal and had the rafters fireproofed. Below the rafters is a wood canopy and series of track lights which adjust to create a starlit effect in the evening.
Along the wall is a massive 12 ft mirror, which Bali explains was assembled from a single sheet of glass in the store. There is also an 80″ monitor on the wall which will tell the Yogasmoga story.
Photos of models in Yogasmoga apparel adorn the reclaimed wood paneled walls.
"They are painted on aluminum," Bali said. "It's a great way to showcase photography. Nothing is Photoshopped," he added.
Tapasya gave a tour of the shop, which is 1,800 sq ft. She said the most popular women's apparel includes the Run Jump Play pants, Ballerina leggings and the Brooklyn jacket.
The men's line which was added in May has quickly become popular.
"Men love our Dharma pant," said Tapasya. "It comes in two lengths: regular and tall and we offer free alterations." She said another popular men's item is the Sunday T.
Yogasmoga is located at 68 Greenwich Ave. Hours: Monday to Saturday from 10:00am to 6:00pm. Sundays from 11:00am-6:00pm.
Related Story:
It's a Store. It's a Lifestyle. Yogasmoga Renovates 68 Greenwich Ave
_____________________________________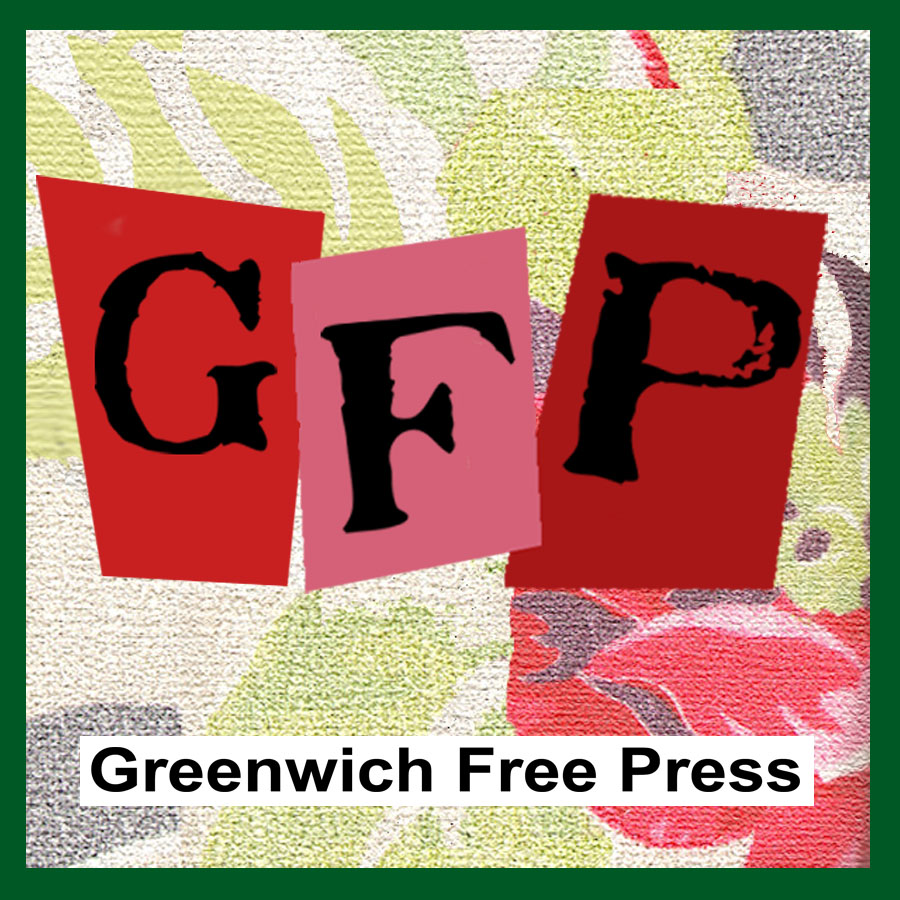 Email news tips to Greenwich Free Press editor [email protected]
Like us on Facebook
Twitter @GWCHFreePress
Subscribe to the free daily Greenwich Free Press newsletter.