Greenwich High School was buzzing on Monday morning as the district's entire teaching force gathered in the performing arts center for convocation 2017.
Hugs and high fives were abundant in the student center where breakfast was served before the featured speakers, who included new Greenwich Schools superintendent, Dr. Jill Gildea, GHS student government leader Greg Goldstein, Greenwich's representative to the CT Teacher of the Year program, Bridget Suvansri, GEA president Carol Sutton and keynote speaker Thomas Murray.
Murray, who co-wrote "Learning Transformed" with Eric Sheninger, spoke about using digital devices in a way that adds value. He pointed out that some of the companies that are now household names didn't even exist ten years ago, but are worth $1Billion today, and that the jobs that will exist when Greenwich Schools children seek employment don't yet even exist.
After debunking the notion that teachers do nothing over the summer, Carol Sutton refuted the adage, "Those who can, do; Those who can't, teach."
"What is it about teaching that leads to that little dismissive pat on the shoulder?" she asked. "'Oh, good for you,'" she continued, recalling a social event where someone had asked her what she did for a living.
"Could I say that many outside of our profession, including, dare I say, the Secretary of Education…." she asked, to a round of applause. "…they know what teachers do, but really they don't. They can't. They don't come to our classrooms and they don't ask us."
"What is it that teachers do?" Sutton asked. "We are lifelong learners who earn degrees and engage in professional pursuits so that we can better serve the evolving needs of our students, including STEM, STEAM, digital learning, digital learning environments, makerspaces, interior design for the next generation classroom. …Whether we are digital natives or digital tourists, we strive to be experts in digital technology, even as the change happens at a dizzying pace right before our eyes.
"Some of us feed our students. We feed them breakfast, and if we think they are hungry, we stash granola bars so that we can give them a healthy snack to tide them over. We put Bandaids on cuts and scrapes. We wipe away tears and soothe broken hearts, and provide a shoulder to our students in distress. We differentiate instruction to ensure maximum growth for our talented and gifted, our learners with physical, cognitive, emotional or psychological differences, our English language learners, our immigrants, the hearing impaired, sight impaired, the defiant, the restless, the fidgety, the device obsessed.
"We build our students' self-esteem, their self control, self-advocacy, self-respect, resilience, grit, perseverance. We get kids safely off the bus, and put them safely back on the bus. In fact, Generals Eisenhower and MacArthur would learn a thing or two from dismissal at any Greenwich Public School.
"We teach students to say thank you, to forgive, to let to go and move on, to care for self and others – especially for others – and to be honest.
"We teach sportsmanship, basic hygiene, the merits of being on time, healthy food choices, how not to get a cold, bike safety, hall safety, fire safety, safe practices for handling chemicals, how to safely exit a building, how to remain safe in a lockdown drill or in a lockdown, how to party sober, how to navigate the world wide web responsibly, how to discern the difference between facts and fake news, and why it matters.
"We promote risk taking, informed decision making, that mistakes and failure are part of learning and not character flaws, that people can change, and tomorrow is another day.
"We provide college counseling, crisis counseling, grief counseling, drug, alcohol and tobacco counseling, advice on dating abuse, child abuse and abuse of digital devices.
"We set boundaries. We provide structure. But we open doors and expand limits. We encourage the reticent to speak up and the chatterboxes to talk less.
"We promote the inherent dignity of every person, respect for diversity, for the democratic process, for the arts, for creativity, for science, the value of multiple perspectives, that perception is reality, that academic integrity matters, community matters, the environment matters. We personalize, analyze, synthesize, constructively criticize, to know that there is not only one size. And sadly, we sometimes eulogize.
"And, after all that, and so much more, we teach reading, writing and arithmetic, and whatever our subject is, to the high standards the district requires. And we do whatever it takes to get our students ready for college and careers, even though 65% of our preschools students today are going to be in jobs that don't even exist, and we can't even name."
Greg Goldstein, leader of the Greenwich High School student government, said, "Like our parents, you give us a little piece of yourselves every day. I can't stress enough how important it is to connect with teachers on a personal level."
Goldstein said all his teachers had taught him core values: honesty, integrity, determination, perseverance and courage – all the tools necessary to succeed as adults.
"I am also aware that you don't receive the gratitude that you deserve," Goldstein continued. "I want to take this opportunity on behalf of every student in the district to let you how much we appreciate all that you've done for us. So thank you for showing up every day full of encouragement and wisdom. But most of all, thank you for sharing a piece of yourselves to help mold us into the best people we can be both now and in the future."
---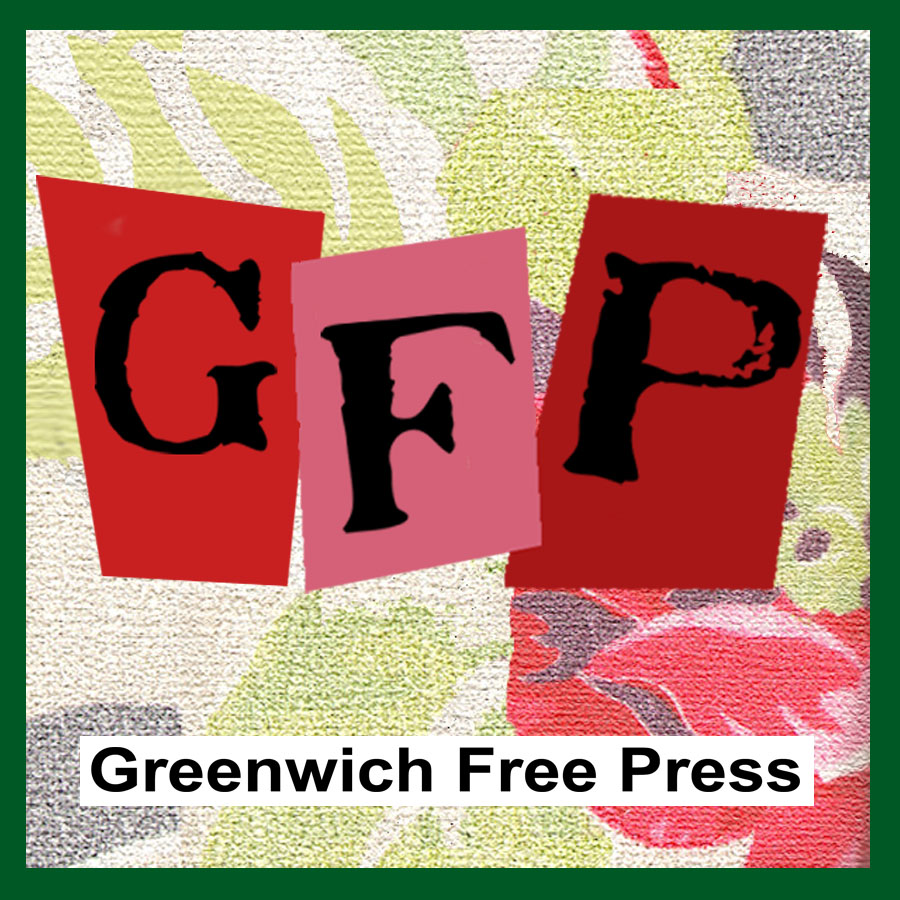 Email news tips to Greenwich Free Press editor [email protected]
Like us on Facebook
Subscribe to the daily Greenwich Free Press newsletter.