At the 33rd annual Distinguished Teacher award ceremony on Tuesday, Barbara Oppedisano, who chaired a committee of 20 members, described the six winners as exemplars, working with students of all learning profiles from Kindergarten through 12th grade.
Danielle Manion introduced Cos Cob 5th grade teacher Stephen Babyak. "Between the tattoos, tarantulas and Star Wars figures, you know you're going to get something different in Mr. Babyak's class," she said, adding that Mr. Babyak is an artist who uses endless creativity to find ways to engage his students. "No matter what their learning style is, he finds a way to make them feel successful," she said.
"I wouldn't be up here if it were not for a certain person, Harry Manion," Mr. Babyak said. "This kid gave me a run for my money last year. I can talk about Harry and I for hours… Everything I taught Harry pales in comparison to what he taught me."
Mr. Babyak said when he first started teaching, he was told that if he would make a difference in a child's life, he would are successful. He recalled despite having practiced hand shakes before last year's 5th grade graduation, when Harry instead gave him a big hug, he felt true success.
Victoria Morrison Cappiali, a kindergarten teacher from North Street School, was introduced by Jennifer Behette, who described her as follows: "Take a little Mary Poppins. Sprinkle in a little Maria von Trapp. Add a dash of wonder and a yearning for learning, and mix it all together with love. That is the very essence of this dynamic teacher."
Cappiali likened herself to Mary Poppins as she approached the podium carrying a large canvas bag.
"The one thing we all do collectively is to wear many hats," she said. "We all wear different hats throughout the day to meet the needs of our students — that personalized learning."
Beginning with a fire hat Cappiali said, "Kindergarten always starts with putting out fires."
From there she put on a cowboy hat for a little "yee-haw" to get everyone excited and to learn for the day.
Another hat was that of a nurse. "The nurse's hat takes care of the bruises and booboo's or deep emotional wounds," she said. "Of course we cook up a good lesson," she said as she donned a chef's hat.
Michael Galatioto, a history and psychology teacher at Greenwich High School, said he had read his children The Hungry Caterpillar many times, and compared the journey of the caterpillar to that of a GHS student.
"At first the caterpillar makes good, healthy choices. However, on Saturday, he stumbles a little bit. By Sunday, he learns from his mistakes and recovers. And, at the end of his journey, all of the experiences he has prepare him for his metamorphosis into a beautiful butterfly," he said. "In so many ways, this story represents the journey teachers share with their students."
Mr. Galatioto said teachers are in a unique position to celebrate students' victories and triumphs.
"We also get to work with them through their struggles, and at the end of our time together, we get to witness the metamorphosis and growth they each undergo," Galatioto said.
Virginia Plath Kelly introduced Greenwich High School reading and special education teacher Erin Randall, who she said works with students who have moderate to significant disabilities and behavior issues, and a range of reading levels and reading challenges.
"Erin does not see a student's disability," Plath Kelly said. "Rather, she sees a student's potential. Regardless of their challenges, Erin has high expectations from students to achieve their academic goals, while also enhancing their overall high school experience."
Ms. Randall said that about 10 years ago, as an interim teacher in West Hartford, she received advice from a teacher, who suggested she pursue a teaching job in Greenwich, describing it as a "most desirable place to work."
"I knew nothing about Greenwich," she said. "But, after doing research, my journey at Greenwich High School began at 2009.
"On the day of my first convocation, I was handed a lengthy literacy evaluation on a student I had not met. I was told, 'Read this and come prepared for a PPT meeting at 1:30pm. And, oh, the parent's lawyer and advocate will be there.'"
"On the first day of school, I was greeted by a  student who tried to rip my earring out," Ms. Randall said. "My classes consisted of students of the most varied learning profiles. My credentials were challenged by lawyers determined to win at all costs."
Ms. Randall described a turning point that took place during her second year at GHS, when she was asked to launch the district's first Unified Sports Program. The program is affiliated with Special Olympics.
"That reshaped my thinking about teaching and learning," she recalled. "The goal is to integrate students with disabilities to compete in a variety of athletic events, and provide equal opportunity to participate in something."
"Over the years, Unified sports has evolved into something much more. It's become a family – a collaborative network of students and parents who have extended themselves in the most gracious and considerate ways," Ms. Randall said. "Pride and self confidence are fostered through simple, yet compelling gestures such as high fives and hugs. …Being part of a team and making a new friend can change someone's life."
"My level of connecting with students both in and outside of the classroom has enhanced my understanding of who they are as students and people, but it has and provided me with a purpose and profound sense of belonging to a community that was once a foreign place to me."
Kathryn O'Brien and her older brother Patrick nominated Eastern Middle School language arts teacher Bridget Suvansri for a distinguished teacher award. "We love that Mrs. Suvansri looks to happy to be at EMS every day," Kathryn said.
"She is one of the most motivational and inspiring teachers. Many of her former 8th graders, including my brother Patrick have created the 'Suvansri Bar,' to which other teachers are ranked against," Kathryn said. "Although several have scored high, no others have reached her top billing."
Ms. Suvansri described the value of 'creating relevance' in the classroom. She described constantly exploring ways to make sure that what is learned in school is useful in life.
"What we teach kids needs to be relevant. Learning needs have impact beyond the classroom," Suvansri said.
Audra O'Donovan introduced Diane Taylor, a special education teacher at North Mianus School. Overcome with emotion, Ms. O'Donovan said, "As a parent, we all share the same wishes for our children: to be happy and successful. Often our children with disabilities face a few more obstacles in finding that success."
"Mrs. Taylor has helped our children believe in themselves again," O'Donovan continued. "Many students enter her room saying, 'I can't.' By the time they leave, they say, 'I can." Losing hope is not an option."
"When a little boy working on social skills makes a friend, it is greater than academic achievement," Taylor said. "When I reach something inside these children that lets them know how good, wonderful and smart they are – when they begin to believe in themselves, I know I am in the right place."
"Most of all, to my students and your families – you inspire me with our courage, your strength and your spirit," Taylor said. "Working with you fulfills me."
---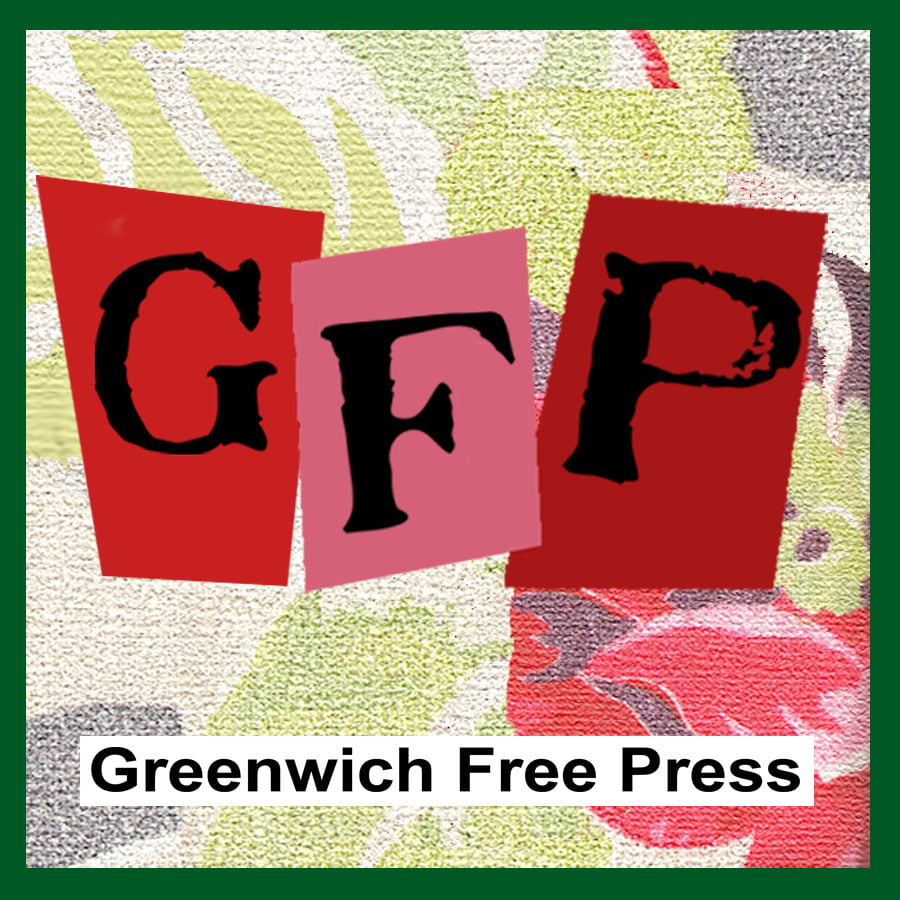 Email news tips to Greenwich Free Press editor [email protected]
Like us on Facebook
Subscribe to the daily Greenwich Free Press newsletter.