There was a steady turnout on Tuesday morning for the Coffee with a Cop event at Starbucks in Riverside Commons.
Officers responded to all sorts of questions from residents, ranging from questions about the previous week's bank and gas station robberies, and an incident involving human remains discovered in Helen Binney Kitchel Park in Old Greenwich, to simple questions about what comprises a police officer's duties.
"Last week was atypical," said Officer Ericka Garcia of the previous week's crime wave.
"But Captain Gray and Lt. Nemecek did a pretty good job getting the word out via Facebook and Twitter to keep people informed."
Garcia said people understood it was a unique week and that they feel safe overall in Greenwich. "I was surprised how few people even brought it up," she said.
Officer Andrew Greco said he'd had several random conversations with residents. "It's about associating a personal face with police," he said. "It's good to get to know police on a personal level."
Starbucks manager Nikkie Coetzee said her company likes to pair up with Greenwich Police because they see themselves as a "gateway for the community."
"We wanted this to be a safe place for the community and the police," she said. "And, police are a lot of our great customers."
Officer Shirley Rilett, who originally hails from Peru said she particularly enjoys connecting with younger girls and talks to them about self esteem. "I relate to younger girls who may be bullied or told they are ugly," Rilett said, adding that she had been called an ugly duckling when she was a young girl.
Rilett said that in her car, she keeps copies of a blog she penned. Though she was reluctant to share her story for a long time, over time, she found that young girls identified with her story.
"As a child I was called ugly so many times that it was difficult to keep count," Rilett writes in the story she shares with young girls.
"A lot of times immigrant children are separated from their families, and I talk to them about staying on the right track," she said. "I talk to kids about staying in school too. I tell them that even if you come from a single mother family, it's possible to accomplish your dreams."
Officer Rilett, who speaks and writes fluent Spanish, and is the first in her family to become a police officer, said she is frequently called on for her ability to translate.
"We do have a big number people who only speak Spanish in Greenwich. I go from all to call to translate," she said. "It keeps me very busy."
Officer Rilett said that before coming to Greenwich Police Dept in 2012, her experience included four years in the military, where she was stationed in Louisiana. "My unit was sent to Katrina to respond," she recalled, adding that while she felt her work was of value, that it was difficult to see the devastation and suffering.
Officer Justin Rivera said that many people made the Coffee with a Cop event their destination because they were participating in the Citizens Police Academy. "A lot of people brought questions stemming from their participation in the academy," she said. "The Citizens Police Academy is great because it gives people an idea what we respond to."
Rasha Hill and Rhonnise Jackson of Greenwich were two such people. In fact, Ms. Hill is now interested in becoming a Greenwich Police Officer.
"Any time you can have an open and honest dialogue, you have a success," Officer Rivera said, adding that there are times where they can't answer questions about ongoing investigations. "But it's good to address it so people understand the efforts the police department goes to."
See also:
---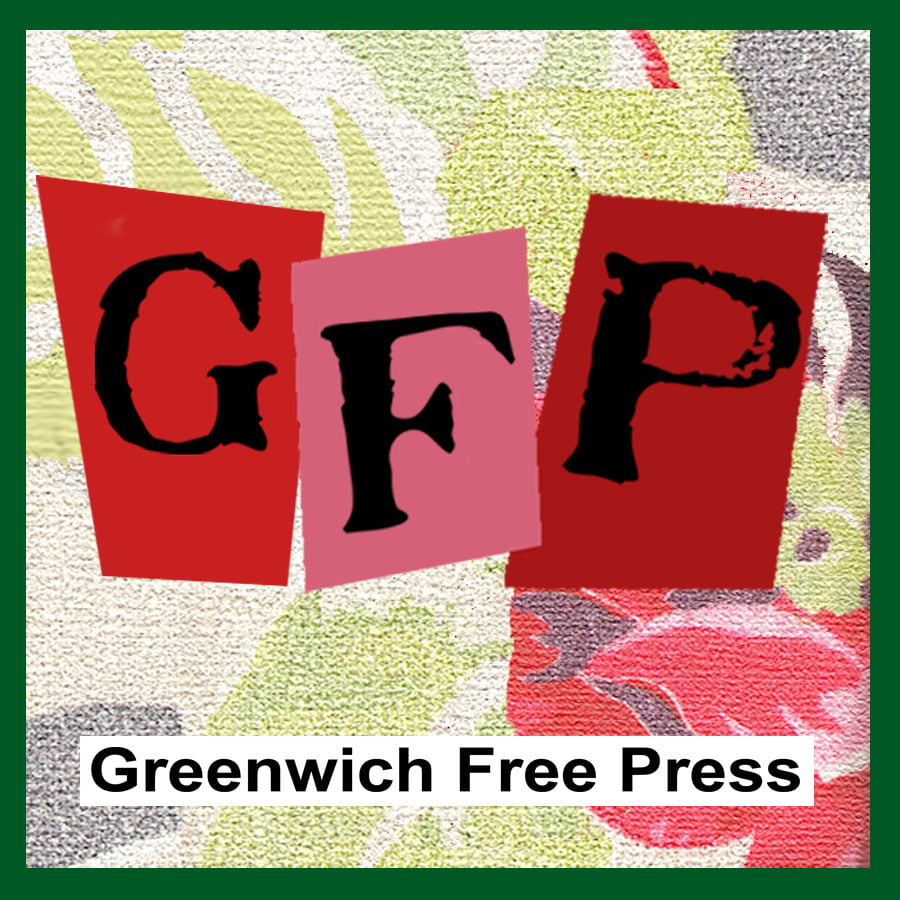 Email news tips to Greenwich Free Press editor [email protected]
Like us on Facebook
Subscribe to the daily Greenwich Free Press newsletter.