Greenwich Schools 35th annual Distinguished Teacher Awards celebrated 6 honorees with a combined 94 years of teaching experience on Tuesday. The honorees were Katharine Miserocchi, Karrie Vale, Chris Anne Powers, Megan Ostruzka, Sean Harriman and Crystal Kitselman.
"Teachers have always been my heroes," said superintendent Ralph Mayo, recalling feedback from two of his teachers at GHS who gave him feedback on his writing assignments. "They told me what needed to be fixed but not how to fix it, and also never put a grade on a paper if they didn't think a maximum effort had been put in."
"So I could rewrite and confer, rewrite again, maybe confer again, maybe rewrite again, until I got it through my thick skull that this could go on forever unless I listened to them. Sometimes it took three or four rewrites before I received an actual grade," he said, adding that the teachers being honored with the Distinguished Teacher Award on Tuesday also have extremely high expectations, put an enormous amount of work into their craft and coach their students so they may produce exemplary outcomes.
GHS social studies teacher Ian Tiedemann introduced Distinguished Teacher Sean Harriman, who was nominated by his student Manuel Alejandro Lopez, who is in college now and in the midst of exams.
Mr. Tiedemann shared the words of Manuel who had moved to Greenwich from Venezuela and had been worried he'd never catch up in English literacy and fluency.
But, he said that when he was a sophomore in Mr. Harriman's American History class at GHS, "He made the subject matter come to life. He didn't let me hide in the back. He found ways to encourage me to participate. He never let me off easy and always insisted I could do better. He gave me the confidence to succeed and I'm not alone. All of my classmates felt the same way."
Mr. Tiedemann, a 2016 Distinguished Teacher himself, said he echoed Manuel's sentiments.
"Sean is a role model to me and has always been supportive to help me grow as a person and as a professional. …I owe everything to him for all of the support he has given me over the years," Tiedemann said.
---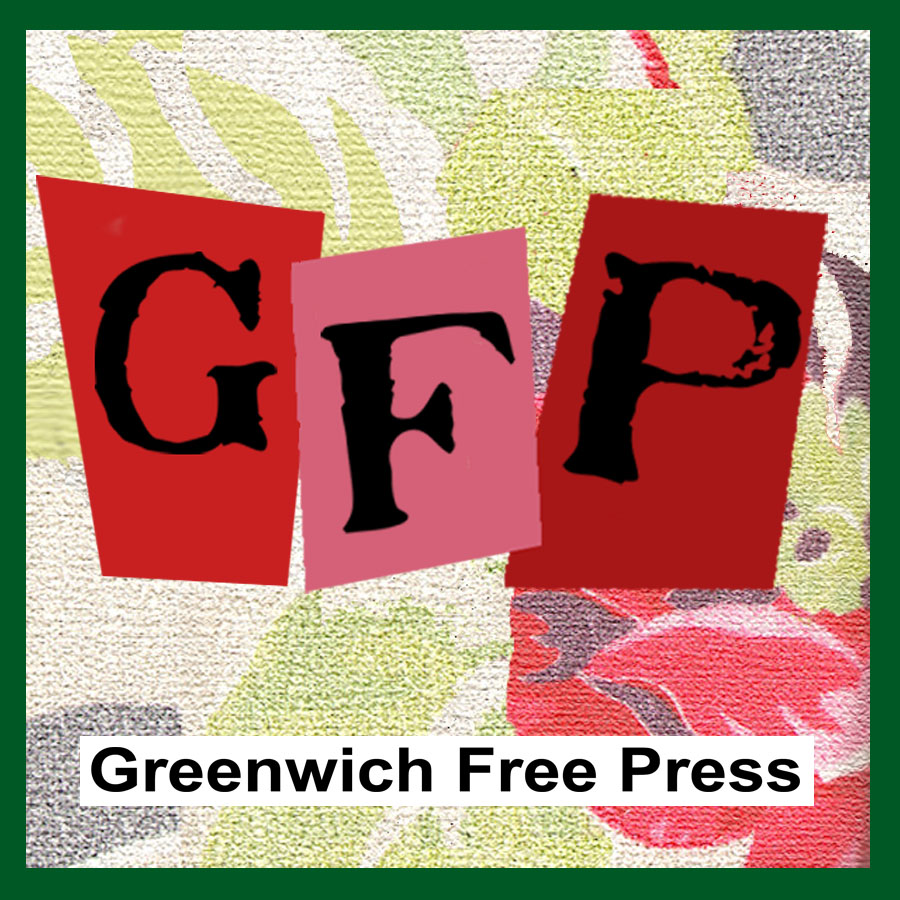 Subscribe to the daily Greenwich Free Press newsletter.
---
Mr. Harriman said his nominator mentioned having him as a teacher was like being taught by a friend, and recalled how he admired his own favorite teacher.
"I never gave too much thought about why we liked and respected him at the time. I now know it's because he treated us like equals, with respect. He never belitted us, used condescension or mean spirited sarcasm. …He didn't pick favorites and every single student in class felt like they were part of something."
GHS senior Jerry Sacramento said he has benefited from many words of wisdom from his AVID teacher Megan Ostruzka over the last three years.
"I have come to know Mrs. Ostruzka not only as a teacher, but as the person I go to whenever I have a problem," he said. "Since freshman year Mrs. Ostruzka has had two wonderful children and still has always had time to be there for us. She's taught me and my classmates to believe in ourselves, and today with her help, each and every one of us has been accepted to college."
"Because of her support, I will be attending Northeastern University in the fall," he said. "This wasn't an easy road by any means. We all met freshmen year, uncertain about high school and awkwardly trying to make new friends. But she immediately commanded the classroom that was in a way unlike any teacher I've had before. Mrs Ostruzka cultivated a relationship with each individual student and addressed each of our concerns without batting an eye. Her ability to deal with our complaints and make jokes while also teaching us life lessons is something I will never forget."
Mrs. Ostruzka said she felt humbled by the award because teaching is not a solo sport.
"I am not used to the individual praise," she said. "To many, the image of the teacher is entirely individual, and many of you are visualizing one person standing in front of the classroom, or breezing around the room to facilitate group work."
"While the act of teaching is individual, teaching is a team sport," she said.
BOE chair Peter Bernstein was the last speaker. He said the process of selecting just six Distinguished Teachers each year is onerous.  "You're hearing six stories today, but we have 900-plus amazing teachers."
Bernstein recalled how his second grade teacher who made a lasting impact on him.
"I remember writing and illustrating a book in her classroom. We wrote the books. She typed it out and mimeographed it – not copied, but mimeographed. Then we colored it in, and I still have mine," he said, holding up his book, titled, The Happy Smurf Town.
"Self reflection is especially difficult when what makes these six individuals amazing is in many ways instinctive," Bernstein said. "They may not even realize they're doing it. They engage with each and every one of their students in a different way. You've heard them talk about their role models. They're modeling that behavior. Your students are going to remember you for their entire lives."