Thursday night's Board of Education work session featured a heartfelt sendoff to both Adriana Ospina, who decided not to run for another term, and Peter von Braun who didn't get enough votes to retain his seat on the board, though the seat was reserved for him in the Havemeyer board room on Thursday night.
Board member Peter Sherr commented on the awkwardness of giving a farewell to an empty chair, but gave a heartfelt tribute to his colleague nonetheless.
Highlights included newly elected Selectman John Toner reading a proclamation from First Selectman Peter Tesei, naming Nov. 5 "Peter von Braun Day."
Also, newly re-elected Selectman Drew Marzullo joked that it had taken about four years to pronounce Mrs. Ospina's name correctly. "It has been a pleasure and an honor to serve alongside you for four years," he said. "You may be coming off the board, but it doesn't mean I won't be relying on you for advice, for strategy and in some cases just to gossip."
Mrs. Ospina served as Board of Education secretary (2011-2013), and served on the board's Policy Governance committee, GHS MISA building committee, Distinguished Teacher Awards committee, and was the GHS student government representative.
Mr. Marzullo also read a proclamation from Peter Tesei declaring Nov. 5 "Adriana Ospina Day."
Carol Sutton, the teacher's union president, wished both Mr. von Braun and Mrs. Ospina well.
"From racial balance, to school start time – from MISA to New Lebanon – both with pollution problems," she joked.
"From achievement gaps to budget gaps, you've always kept the focus on students," Mrs. Sutton said, adding that she would not soon forget Mrs. Ospina's facility with Robert's Rules of Order, her sense of humor and unwavering spirit.
Peter Sherr on meeting Peter von Braun: I thought oh  good lord, Thurston Howell is running for Board of Education
Mr. Sherr reflected on the first time he met Mr. von Braun.
"He called me in the very gentlemanly way you would expect from Peter, and invited me to lunch at Indian Harbor Yacht Club."
Mr. Sherr said that as he walked across the dining room at the yacht club he spotted Mr. von Braun. "And to see this tall distinguished gentleman in a blue blazer, with a crest on the pocket, straight out of central casting, and I thought oh  good lord, Thurston Howell is running for Board of Education," Mr. Sherr joked. "Under the moniker of never judge a book by its cover — boy was I wrong."
"We've all come to know Peter, I hope, for the interesting, thoughtful, quirky, concise, and always a gentleman that he is," Sherr said.
"Most certainly, without Peter we would not be having this discussion about school start times at the High School," Mr. Sherr said. "All of us on the Board know in our hearts that Peter has had an impact on the district."
Contrasting Mr. von Braun's brevity with his own style, Mr. Sherr said, "I'm certainly not one known for economy of words. He always had a knack for taking a long discussion and summarizing it to its nub, and introduced a key word into the vocabulary of the BOE that will never die:  Causality."
In high spirits, newly re-elected Board of Ed member, chair Barbara O'Neill, delivered some remarks in Spanish to Mrs. Ospina. "She brought her fiery Latin personality and her laser sharp legal mind to everything she did on the board."
"Policy Governance was really her stage. She brought her explosive passion and clear thinking to this committee," O'Neill said.
In an emotional moment, Mrs. Ospina said her most rewarding moments were when the Board worked as a team. "We have different roles and responsibilities, and may not always agree about how to get there, but we're all going the same place. Every time we remember that, and realized we were a team, we got so much done. We all want the same thing for our kids."
See also:
Greenwich Election Results Include Board of Education Shakeup
---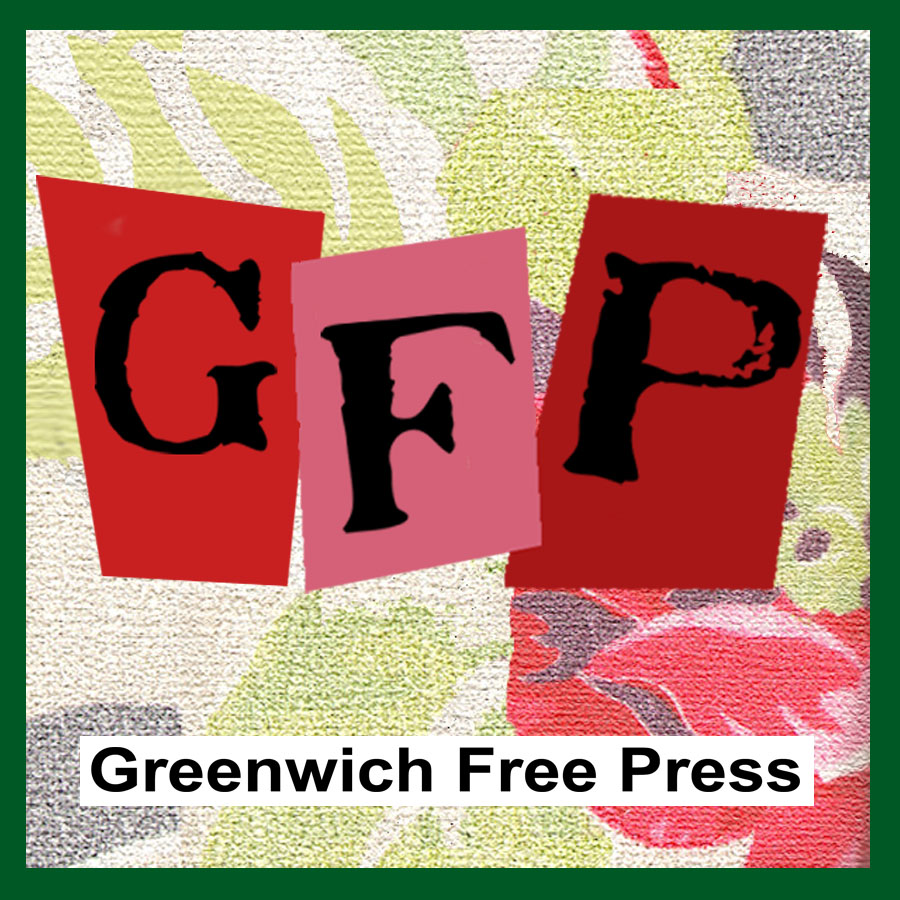 Email news tips to Greenwich Free Press editor [email protected]
Like us on Facebook
Twitter @GWCHFreePress
Subscribe to the daily Greenwich Free Press newsletter.