Written By and Leslie Yager and Michelle Xiong, GHS class of 2018
In the second major Stress Success and Teen Setbacks event, MTV's Giovanni Rivera was the featured speaker. The evening's theme was teen mental health.
Dr. Jeff DeTeso, a psychologist at Greenwich High School, who was the moderator for the vent, said he has his own son, 17, going through the college process. He said the number one source of stress for teens is school, and the second biggest source of stress is the college process.
DeTeso said that back in 2014 the American Psychological Association published research indicating that teen stress is at a much higher level than adult stress. "So, adults if you think you are stressed you are, but not as much as your teens," he said. "Teens are now bringing this stuff home at such a higher level that anxiety and depression levels have risen to unbelievable numbers."
DeTeso said 3 million teens are diagnosed with depression, and 6.3 million are diagnosed with anxiety, though that number is is likely higher because many teens do not go and ask for help.
"Greenwich High School understands what's going on with stress levels and they are responding to it," he said, adding that at GHS, every house has a psychologist in addition to a social worker. "If you come into Greenwich High School you will see that most of our offices are booked all day long. The kids are coming in and asking for help."
Giovanni Rivera is best known for starring on the MTV television show, "Are You the One?" Rivera, who is 23 and grew up in Bridgeport, shared his struggle with self destructive behavior and trauma.
He said his secret to overcoming those challenges was affirmations. Words of encouragements such as "I can do anything I put my mind to" or "I love myself" motivated him to change despite the influences around him.
Rivera explained, "It wasn't until I started saying these things, then believing in these things, and then living these things that I was able be successful and now I'm on the road to happiness."
Rivera expressed regret that he didn't seek help when he was younger. Looking back, he realized that his self destructive actions hurt his loved ones too. He encouraged all students to set aside their fear or pride and to be open about their mental health challenges. He concluded by emphasizing the power of the community and the youth in the audience to bring positive change saying, "We're on this journey together working towards the same goal together and together we're stronger. It means a lot for me to be here because I'm speaking to what I see as part of the future. It's an honor to be here and I wish I had something like this when I was growing up."
In addition to Mr. Rivera, the event featured the stories of several GHS students, including Augusta Steen, a junior whose compelling story drew the crowd of about 100 to tears, and a standing ovation.
"There is a  stigma in our society that mental health is a weakness," Augusta said as she began telling story of losing her mother to cancer, depression and self-harm. Explaining that for years she was convinced that she was different and alone, Augusta said, "I felt like my family needed me to be strong. I felt like I couldn't relate to anyone," she said. "But no one could know, not my mom, not my friends, because they would know that I'm not okay.  I was trapped in a world where  at home my worries of body image and fitting in were selfish.  At school my struggles and my homelife seemed unrelatable. It felt like I had nowhere to turn, while in reality I did."
After middle school Augusta said she would clean, make the family dinner and take care of her mother until her dad got home from work. "I had no time to stop and genuinely focus on myself," she said. "This led to me resorting to what seemed like a quick fix: self-harm."
Augusta said she felt in control of her life and stopped the self-harm when she started high school. But with hindsight she said her changes were on the surface. "I was losing track of myself. I put effort into my social and physical self, which resulted in me neglecting my mind and emotions as the year drew on."
Despite many people offering to help her, she distanced herself from everyone. "My old friend was back. I turned to self-harm once more," she said, adding that she let the depression take over with her overwhelming grief. "My self worth plummeted. I convinced myself I was a lost cause."
One night she hurt herself so badly, she realized she was a danger to herself  and wrote an email to her social worker at GHS. Finally sharing her feelings, Augusta said did come, but not without many long nights fighting urges and still feeling like an outsider.
"At my lowest point I would have loved to hear someone tell me that recovery is near and within reach. There are so many more people there to help you."
Jeff DeTeso said there are so many things happening with teenagers that parents don't know about, and that teens do not share with adults. "Self harm is usually not an attempt at suicide. It is an attempt to feel better," he said. "It's really a statement that says I am hurting and want to feel better."
GHS student Felipe Sanches said he felt strongly that teens are under too much pressure to "As a community we want to see students succeed by excelling in the most rigorous courses, participating in extra curriculars, sports, music groups. I think we need to move away from the whole mentality that students need to excel in the most rigorous courses and participate in as many extra-curriculars as possible," Felipe said, adding that the solution is a a wider interpretation of what defines success.
The last speaker was Stephanie Marquesano, founder of The Harris Project. The non-profit that focuses on young people with symptoms of or diagnosis of having "co-occurring disorders." Co-occurring disorders is the combination of one or more mental health challenges and substance abuse.
Marquesano said 9.2 million Americans meet the clinical diagnosis for co-occurring disorders. She described co-occurring disorders as the relationship between mental health and substance misuse.
Marquesano started The Harris Project to share her story and spread awareness of co-occurring disorders and create "opportunities to catch someone before they fall."
"I think if kids understand the relationship between their brain, their mental health and risk taking behaviors, there is an opportunity to get help before you make that poor decision," she said. "I believe if you buy in and create an across-the-board, full umbrella, you could bowl the drug-of-the-day down the center of the hall and it wouldn't make a difference, because kids would know, 'My brain is developing, I'm going through stuff, and mental health issues develop during teen years."
Marquesano said when her son, who was diagnosed with an anxiety disorder at age 3, reached eighth grade, he looked like the life of the party when he was able to leave the house. She said that while she and her husband knew something was wrong, others didn't believe them when they said he was struggling.
She said Harris shared with a therapist that he was smoking marijuana, but didn't tell his parents, dismissing it as "experimentation."
"Nobody talked with us or him about what would happen if a young man with anxiety started smoking marijuana. So he started having psychotic breaks. He was having all kinds of difficulty, and then we sought further treatment and he was put on medication, which worked for about 3 years. But the stress of school, standardized tests, college applications and preparing to leave home for college took a toll.
"And then it happened. He went to a party and took pills for the first time. That single-handedly changed the game for our family. He stopped taking his medication unbeknownst to us and  and all the old behaviors from 8th grade returned. Only now he was older, he was driving, and the decisions were his."
Marquesano said her son subsequently went into rehab midway through his senior year. Despite being reassured her son would get all the services he needed. He received substance abuse treatment, but went without never got the mental health services he needed.  At one program he attended, he was the only non-gang member, and unfortunately, there was an influx of synthetic marijuana there.
Finally Marquesano said she thought they found the right program for Harris, but he was discharged. Harris died of an overdose on drugs he received from someone he had met at one of the treatment programs.
Marquesano said she was delighted that the Greenwich community embraced her and that the first CODA Club was established at GHS, where they have offered an 8-hour certification that gives participants the skills to identify signs of distress, addiction and mental health challenges as well as how to appropriately respond.
Thursday's event was sponsored by Arch Street Teen Center, GHS Outreach Club, Greenwich United Way, The Harris Project, CODA Co-Occurring Disorders Awareness, O'Malley Wellness and Liberation Programs. Garden Catering provided abundant food.
See also: Scooter Braun Addresses Teens on Being from Greenwich, Being a Bystander, Being a Parent
At Greenwich High School, Students/Staff Learn to Spot People in Distress
Mental Health Fair at GHS Includes Focus on Substance Abuse
"Stress, Success and Teenage Setbacks: Let's Talk Mental Health"Set for Thursday at Arch St Teen Center
---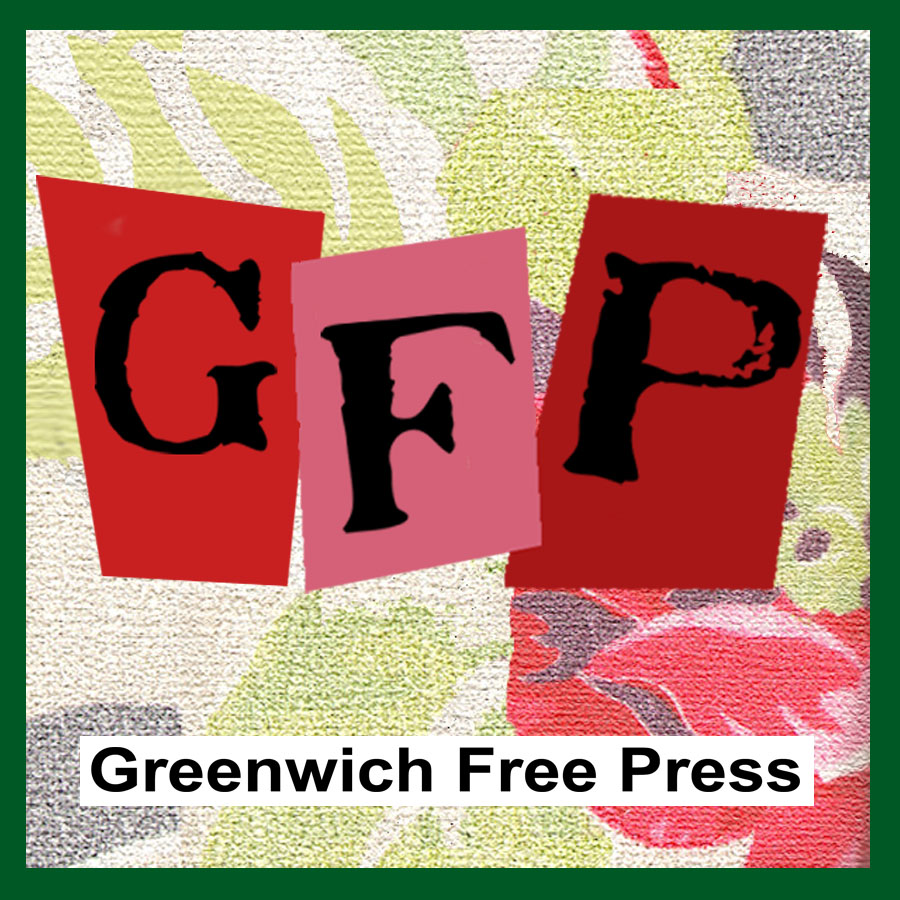 Email news tips to Greenwich Free Press editor [email protected]
Like us on Facebook
Subscribe to the daily Greenwich Free Press newsletter.