On Friday the Town of Greenwich's employees of the year were announced – one for the Town and one for Greenwich Schools staff who work in support of the district.
The event was held on the back terrace of Town Hall, where once school buses dropped students off for school in the building's previous incarnation! The ceremony was sponsored by Pepsi and the Greenwich Town Party.
The terrace, which was recently power washed, glistened under perfect sunny skies. The awards were selected by a committee that represented  different departments, and people could recommend different people and departments for consideration. Though employees have been recognized for decades, the ceremony went through transition, and thought was given to recognizing the service of employees rather than number of years of employment.
"In any organization is is the people who make it successful," First Selectman Tesei said as the program got underway.
The first honoree was John Calabro, custodian at Greenwich High School. As he was joined by GHS headmaster Chris Winters, Tesei pointed out that Mr. Calabro attended Greenwich High School himself.
"John always goes above and beyond what is asked of him. He shows great pride in his work. He wants the cleanest environment for his students and staff," Tesei said. "If John determines an areas can be maintained in a better way – even if it means more work for him – he figures out a way to do it…. He makes sure everything shines from pool decks to cement columns."
Theodore "Teddy" Mammone, a longtime town employee with 38 years of service in the Parks & Recreation Department was honored with the employee of the year award for the town. Mr. Tesei described Mr. Mammone, a park foreman, as passionate about his work.
"His positive energy can radiate in any environment. He brings out the best in his colleagues," Tesei continued. "Teddy recently came up with a brilliant 5-day long maintenance plan incorporating knowledge from his team. Through this collaboration he devised a plan that all parks can use to beautify park grounds."   Tesei said Mr. Mammone's cooperative spirit brings out the best in staff and colleagues.
Tesei described Mammone as a "rock solid team player to be counted on during any emergency."
"He motivates his team by finding their inner landscaping creativity," Tesei added. Even more, Mr. Mammone works as a mentor to young men in the Boy Scouts by assisting Eagle Scouts with their projects.
The "Department of the Year award" went to the Registrar's office, which includes Fred DeCaro, Sharon Vecchiolla, Ruby Durant, Lynn Giacomo, and assistant Registrar Michael Aurelia.
"This department is small in number but mighty in their efforts to serve the Town of Greenwich," Tesei said. "They recently designed a customized online request form to ensure the citizens of Greenwich are registered and have all the information they need to vote. They have significantly reduced the number of calls and increased the efficiency of the office because residents have access to information."
"Carrying out the election process is not an easy task," Tesei continued. "The registrar of voters dept makes it look simple. They deliver a flawless execution.They provide service with a smile, and if you catch them during the holiday, they'll give you a cupcake."
The "Excellence in Safety Award" went to Darrin Wigglesworth, Parks Operations Manger in the Parks & Rec Dept. Mr. Wigglesworth, who has worked for the dept for 27 years, started in an entry level position and worked his way up to his current role.
He is certified in chainsaw safety, CPR, and electical hazard awareness. "He is deeply committed to safety," Mr. Tesei said, adding that Wigglesworth's efforts have helped reduce eye injuries by 100%. He is the co-chair of the Parks & Rec safety committee. "He lends his expertise in accident investigations, safety trainings and organizing departmental trainings with experts in the field."
Receiving an honorable mention was Fredson Hamlet, food service worker at Nathaniel Witherell. Mr. Hamlet has been a committed employee of the Town for 23 years.
"He is known to all for his infectious positive attitude and genuine commitment to making clients happy. He can be counted on to make sure all the residents and guest are served and he makes a point to solicit feedback. He greatly increased satisfaction of the short term residents by implementing a specialty dinner program, making an enormous impact."
Also receiving an honorable mention was Bernadette Miloro, an administrative assistant at Hamilton Avenue School.She has worked for the Board of Education for 18 years and has been instrumental during recent period of administrative changes.
"Her organizational skills, attention to detail and ability to work in a hectic school environment is outstanding," Mr. Tesei said. "On a daily basis she is juggling many tasks simultaneously, effortlessly and calmly. Bernadette wears many hats and her efficiency contributes to the school in many ways."
---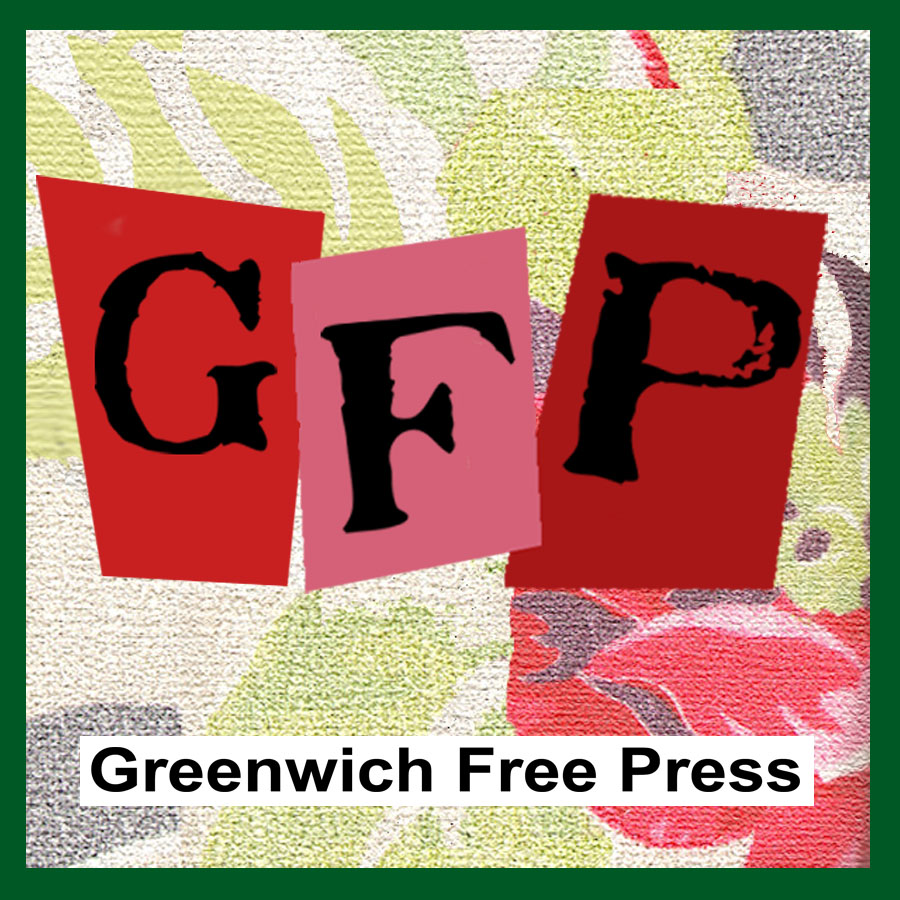 Like us on Facebook
Twitter @GWCHFreePress