Greenwich First Selectman Peter Tesei, who on Tuesday declared his candidacy for Lt Governor on a ticket with Gubernatorial candidate, Erin Stewart, Mayor of New Britain, gave a presentation to the RMA on Wednesday.
Tesei spoke of his vision for Greenwich, offering up suggestions for the Town to remain a desirable place to live, work and raise families.
Noting that downtown living has become popular, he said, "That's where people are migrating to. They want to be accessible to places including the hospital, the library and commerce."
But because downtown is also a destination for visitors and commuters, he talked about investing in downtown infrastructure, particularly in the area of Greenwich Plaza and the waterfront at Roger Sherman Baldwin Park.
While he didn't mention the tear-down trend of historic homes in downtown, a trend that many have lamented during POCD input sessions, Tesei noted that millennials prize walkability and are disinclined to own cars.
He also noted that downtown is desirable for retirees. He said an age-friendly designation is being sought for Greenwich through the Commission on Aging.
Doing More with Roger Sherman Baldwin Park
Tesei said he'd like to enhance the usability of Roger Sherman Baldwin Park, which abuts Greenwich Harbor, but that the 1930s Parks Dept utility building that houses trucks, lawn mowers and weed whackers is not compatible to the waterfront.
"We shouldn't be housing something like that in such a prized location. Objective number one is to locate that elsewhere … to remove it and open up the park to create a promenade and give greater access to the waterfront."
Also, he said it may take time "because of regulatory processes," but in anticipation of dredging Greenwich Harbor, there will be a requirement for disposal of the dredgings, which he'd like to see used to expand the perimeter of the park and create public dockage to make Greenwich a destination by water.
The challenge there may be the status of Greenwich Harbor adjacent to the park as a federal hurricane refuge.
Bruce Museum and Greenwich Plaza: Metro Center and Gateway to Waterfront
Tesei noted that beyond, but not far from Roger Sherman Baldwin Park, are the Delamar Hotel and the Bruce Museum, which is in the midst of a renovation that will include a new fine art exhibition hall and space for events, receptions and community forums.
"It is a museum known throughout the country," he said.  "When people donate art and antiquities it becomes the property of the town."

Tesei pointed out that those who arrive in Greenwich by mass transit or arrive via Railroad Ave, pass through Greenwich Plaza, which he described as Greenwich's "metro center."
He said Greenwich Plaza is also the de facto access way to both the park and museum and could stand to be modernized.
"While there is an element of that property that is in Town ownership – its parcels that the parking garage sits on, which we've granted an air rights lease – are being looked at in terms of how the property owner can renovate that facility to address more modern need."
Tesei described the underpasses of I-95 and the train tracks as "a little dark and a little dirty," but said they could be improved with better lighting, murals, and illumination.
"Something that draws people to come down, come to the water and take advantage of what Greenwich has to offer," he said. "This area could be so much more with a little thought and vision."
"Whether it's me or the next leaders of the Town, I hope it's carried forward. It could be a destination," he said. "Making these improvements is an integral part of attracting people to want to live here."
In addition to upgrading Roger Sherman Baldwin Park and the underpasses, Tesei said his vision includes making better use of the Havemeyer building, which currently houses the Board of Education.
Tesei said the potential to make this building into an arts center came up 10 years ago but was forestalled by the economic downturn.
Adjacent to Havemeyer, Greenwich Common has already been improved as a result of a public-private partnership and includes a new playground.
"What we can do is really re-engage with our friends on the Board of Education," he continued, adding that the First Selectman has no authority over school facilities. "They're sitting on one of the most expensive pieces of real estate that was given to the town for purposes of a school, so there is a requirement that facility remain for purposes with an educational component."
Tesei said he'd like to see the Board of Education partner with an institution of higher learning to provide programming.
"Perhaps a Yale, a Harvard, a Columbia would want to have a presence in the community to provide opportunities for higher learning," he said. "At the same time we could take the lower level and perhaps expand it to support our athletic programming…with full locker room facilities and amenities."
"We could then have a venue that would bring people downtown," Tesei continued.  "It would then provide energy and activity. People would say, 'Let's get a bite to eat. Let's go get a coffee.' It would provide a place making event for downtown. And compliment what's going on south of the railroad station."
Tesei said he hoped the BOE might also appreciate the possibility of additional field space and adding to educational programming.
Speaking enthusiastically about the new Greenwich Pool at Byram Park, which is a public-private partnership spearheaded by the Junior League of Greenwich, Tesei said he hoped some of his ideas might also come to fruition through public-private partnerships.
See also:
In Governor's Race, Erin Stewart and Running Mate Peter Tesei Offer "Energy, Experience and Electability"
---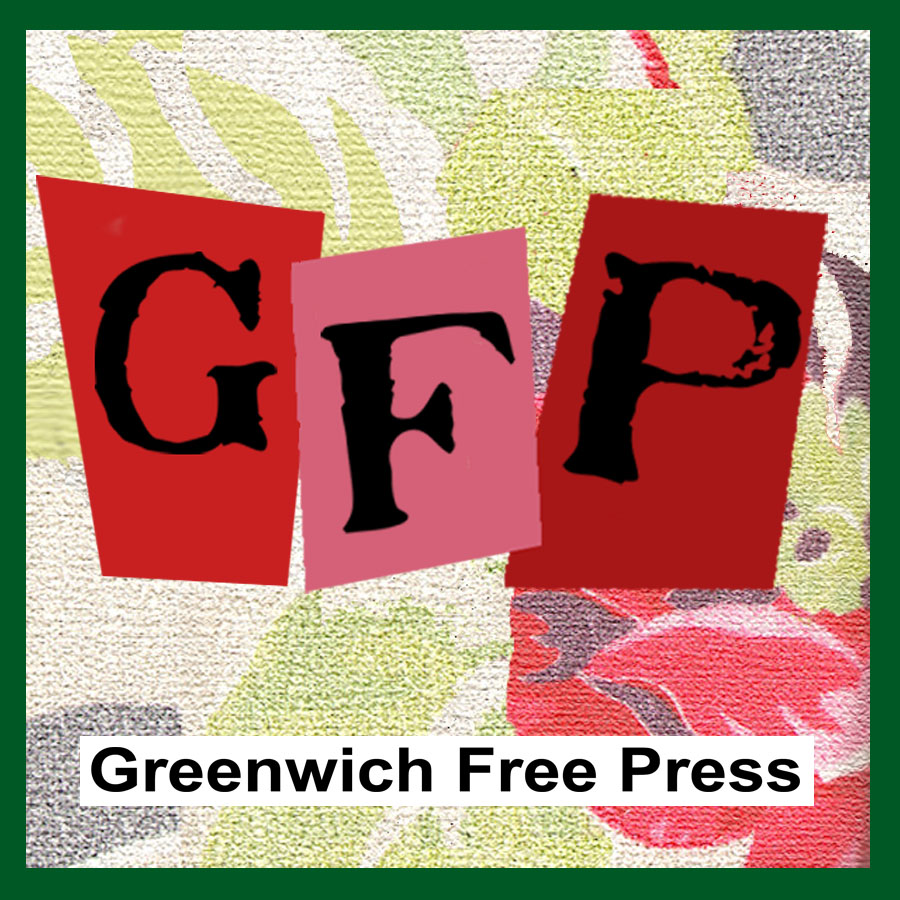 Email news tips to Greenwich Free Press editor [email protected]
Like us on Facebook
Twitter @GWCHFreePress