Here is Indivisible Greenwich using Town Hall pic.twitter.com/0f2a2JoHwu

— Eddie on Watch (@EdDadakis) January 13, 2019
UPDATE:This story has been updated to reflect that the Tweet by Ed Dadakis is still live on his Twitter account.
The Selectmen on Thursday took up an agenda item requested by Sandy Litvack, the lone Democrat on the three person board, to discuss his request to investigate unauthorized filming at Town Hall that resulted in screenshots of his wife posted to Twitter by Ed Dadakis.
Litvack, who did not identify Dadakis until others did,  said no one would have been the wiser about unauthorized filming if it were not for Dadakis, former chair of the RTC, posting to Twitter what appear to be a screen shot from video taken from town camera equipment in the Cone Room in Town Hall. In all Dadakis posted two photos of Swomley. One included Melissa Evans.
"It raises the question. What else were they filming?" Litvack said. "I think it's a police matter and it's a crime."
Mr. Dadakis posted the pictures to Twitter, tagging 9 Twitter accounts including Greenwich Free Press, Greenwich Time, Peter Tesei, Town of Greenwich, Carl Higbie, Higbie's America's Voice News and Indivisible Greenwich, with a comment that Indivisible Greenwich uses Town Hall all the time, which is not true.
Political parties, PTA groups, and non-profits reserve rooms at Town Hall frequently, but Indivisible never has. Swomley said at the time that the Town's requirements are cost prohibitive.
One photo showed Swomley and Evans doing campaign work for Mr. Litvack's campaign for First Selectman. The Democrats had reserved the room.
---
Sign up for the free Greenwich Free Press newsletter
---
"I asked you to place this on the agenda because the unauthorized video was taken of people working on my campaign, and one of the people in the picture is my wife," Litvack said on Thursday. "We wouldn't even know it was done unless someone had taken the picture, given it to a former Party Official who then had the bad judgement to post it on the internet."
"What are we going to do and how will we investigate this?" Litvack asked. "At this point we are doing nothing. …When you're in a room you've reserved in Town Hall you have an expectation of privacy."
Town attorney Wayne Fox said his office received three FOI requests for information on the photos. He said FOI requests are for documentation, and don't result in investigations.
"We narrowed down the time frame. We narrowed down the rooms requested in that time frame, and tried to determine who had access. We got a list of those people and provided that and the dates," Mr. Fox said regarding the FOI requests. "If I had access I'd have to get into the structure and know how to operate the facilities. The list narrows to who knows how to operate the equipment."
Selectman Litvack asked Mr. Fox if he had spoken to the people on that list.
Mr. Fox replied he had not because the Selectmen had not asked him to.
"If you request that, my approach would be very different," Fox said.
"You have responded to the FOIA requests, given us the information, but there has been no investigation?" Litvack asked.
"Correct," Fox said. "We have provided one packet of material to the requesters with help from our IT department. I have a second packet of material," he added, holding up a two-inch thick stack of papers. "It has not gone out to them. I will first go through each page."
Litvack's motion was to request a formal investigation under the auspices of the Board of Selectmen to determine who had access to the room with video equipment on the days the photos were taken, and to condemn the activity of the town employee. The investigation would include interviews of people on the list of with access to the equipment and the person who disseminated the photos on the internet.
Thursday's meeting was not a public hearing, but Mr. Tesei allowed people to speak including Joanna Swomley, Melissa Evans, Tony Turner (DTC chair) and Jeff Ramer (former DTC chair).
Swomley said on or about Sept 21, 2017, an individual made a deliberate and calculated decision to enter a room kept locked.
"That individual or individuals turned on a recording device to surveil campaign activities," she said, adding that Democratic phone banking was not a public event. "Any town hall room reserved when the public is not invited, there is the expectation of privacy."
"There may be information shared about a person's health, or a friend's death that no one expects to be heard by a stranger," she continued. "It was a violation of the trust between the Town of Greenwich and its residents, and that it was done for political purposes, makes the act more serious."
Swomley said the individual who did the recording shared it with Ed Dadakis. "We know that because he posted a picture from that surveillance on social media. I was in that picture. He also posted another picture of me in another room in town hall."
"I believe my Constitutional rights were violated," Swomley continued. "It happened on town property using town resources by an individual with access to a room in town hall with access to recording equipment."
DTC chair Tony Turner, who is also a member of the BET, said it was disturbing an elected official is involved, but worse yet, he said the incident erodes the public trust in town government.
"Gentlemen, this appears as though it was an inside job. It had to be an inside job," Turner said. "We are sitting here today rapidly approaching 90 days since it was brought to anyone's attention, giving those involved plenty of time to destroy records and cover up the tracks."
"You look at phone records – both cell phone and landline records. You look at text records. You look at CPU processing records whether privately owned or the Town. And you quickly determine whether there are correlations between two people or several individuals who were engaged at this, let alone looking at email records," he said.
Turner said an investigation would restore trust in town government.
Melissa Evans who is the town's traffic operations coordinator was at the meeting on her day off. She said since one of the photos included her, she had asked the HR department to investigate because, as a town hall employee, it meant that one of her co workers filmed her.
Evans said HR director Mary Pepe replied to her request for an investigation that she had not been asked to look into the incident and it was her understanding it was being pursued by the legal department.
"When I come to Board of Selectmen it is as an employee and I expect to be recorded and do so willingly. When I walk through the halls I know there are surveillance cameras. I expect that as part of my job," she said, adding that as a private citizen attending a private meeting, she had the expectation of privacy.
Evans said she was concerned about her personal safety. "Are they following me when I leave work. Do they know my vehicle?"
Former DTC chair Jeff Ramer, who is a member of the BET said, "Eavesdropping is a crime. …This is a felony."
Without mentioning Dadakis by name, Ramer said, "The sense of arrogance and impunity with which the person freely published it, and the fact that he is the former chair of the RTC and current member, creates an awkwardness for my colleague who has served tirelessly as First Selectman."
Ramer pointed out how earlier in the meeting Peter Tesei had condemned the action of an anonymous individual who emailed 12 BET members a personal attack on Joanna Swomley. The anonymous email was forwarded to members of an RTM district.
"It is fraught with misinformation," Tesei said of the anonymous email. "It's unconscionable."
He said an RTM member circulated the "unseemly email," a "gross negligent assertion."
---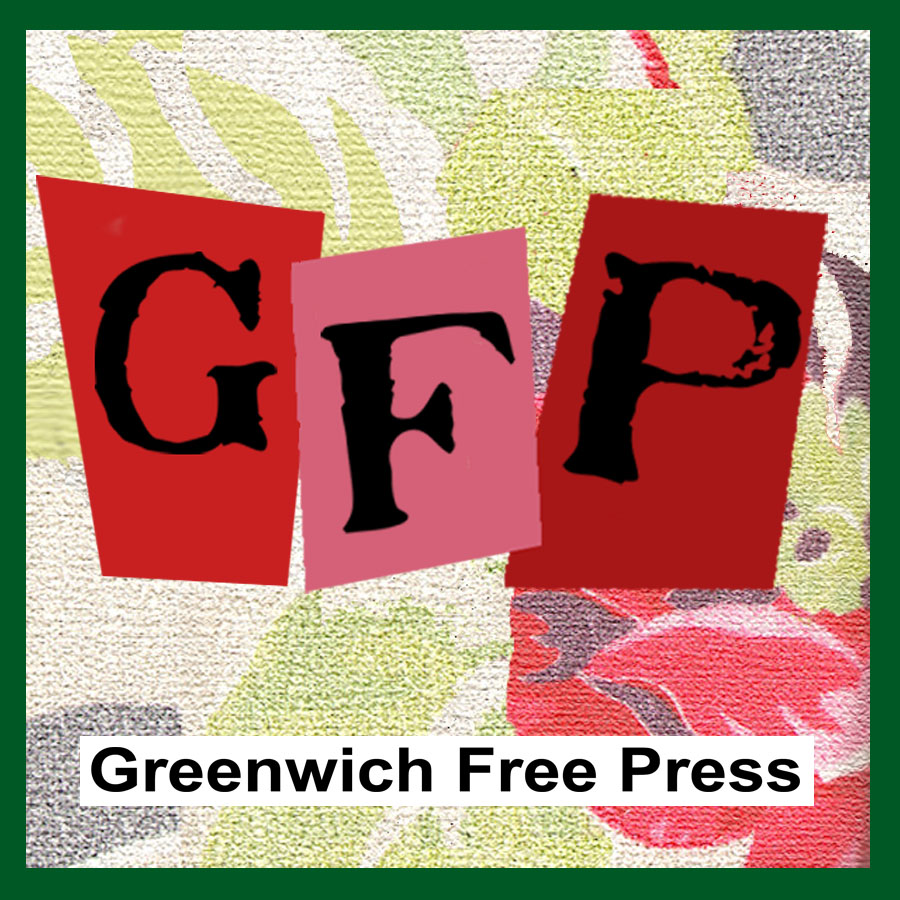 Subscribe to the daily Greenwich Free Press newsletter
---
"I hope, coming to a close of 32 years of services to the town – 20 as a volunteer – that we don't continue to dissipate into an abyss of this type of behavior," Tesei said of the anonymous email. "We've got to rise above and not make negative attacks and cast aspersions, or, frankly it will be the destruction of our system. ….Joanna and Sandy I'm sorry you had to be the target. I've asked IT yo identify the email sender," he said of the email which was sent from "Concerned Citizen" at [email protected].
Ramer said he couldn't reconcile Tesei's outrage over one situation and not the other.
"I'm inviting the First Selectman, as he finishes his term, to have the same strong sense of integrity when he distances himself from an unethical and inappropriate act – republishing an illegally obtained eavesdrop of a confidential meeting and refer this to be investigated properly."
"It plainly can be turned over to the police department. It is a felony," Ramer said.
Mr. Tesei replied the law about a person's right to privacy was unclear and pointed out there is a sign on the building notifying visitors that there is video surveillance.
"We just got through an unfortunate situation with the murder and body disposed and in which a town employee photographed and circulated photos, and it was deemed not criminal, but it was addressed to an employment point of view," Tesei said.
Attorney Fox said, "I can't pass judgement on whether this is criminal." He said there is a difference between voyeurism which is a violation of CT penal statutes, and eavesdropping, which is a violation of the criminal statute.
"There are different standards to make such a finding. I'd leave it to the Greenwich Police Department," Fox advised.
Tesei said it was not clear that it was legal to tape record a person without their permission in Connecticut, and suggested the filming might likewise be legal.
"Even if it were true, and I don't believe it is, that there is no violation of criminal statute or law, the three of us agree among ourselves, it is wrong," Litvack said. "You don't do that. You don't secretly record people. What is going on here?"
Nerlyn Pierson said regardless of whether the unauthorized taping was a civil or criminal act, "There needs to be an investigation. You can then determine whether it was a criminal act or potential civil penalties."
Mr. Tesei steered the conversation to GCTV, saying he was concerned that conversations during executive sessions, about litigation for example, GCTV cameras might be activated. He said he currently relies on looking to see if the "red light" is on.
"We need some form of notification from GCTV as to when their equipment is operational or not," he said.
When the selectmen returned to Mr. Litvack's motion for an investigation, it was not to be.
Neither Tesei nor Toner seconded the motion calling for investigation and condemnation of the behavior.  The motion failed.
"I am shocked. …You have disappointed me. I am terrribly discouraged," Mr. Litvack said after the vote resulting in no investigation.
"You have totally abdicated your responsibilities here," Litvack continued. "You are making a mistake. What you are doing is wrong. Going to GCTV and Drew Marzullo is not the answer."
"I want to get a basic foundation. We're talking about complexities of law. People are talking about civil versus criminal. With respect, you come from a particular political persuasion. I want to hear from someone who is an expert," Tesei said.
After the meeting, Lucy von Brachel, who was part of the Dadakis Twitter thread said, "Peter Tesei should have recused himself because he was the candidate for First Selectman's political opponent. Not to recuse himself is shocking to me."